The owner of The Cottage in Crystal Lake is hoping to bring something a little different to the area with a newly opened cocktail bar named Jude's, which opened Friday.
Jude's, located at 19 N. Williams Street, is an international small plate restaurant with a full cocktail bar owned by Paul Leech.
Dishes are from a variety of different countries, including India and Vietnam, as well as from across the U.S. The menu includes Indian curries, chicken tikka masala, Louisiana alligator bites, Moroccan beef skewers and pincho ribs.
The concept came after Leech created a poll on Facebook asking people what kind of foods they would like to see in the city of Crystal Lake. A lot of people suggested Indian food, and vegetarian was requested as well, so Jude's has a large number of vegetarian options as well, Leech said.
"For the whole year, our chefs were practicing these menu items from the U.K. that I knew of," said Leech, who is from the United Kingdom. "And then we developed others as well with the help of the vendors."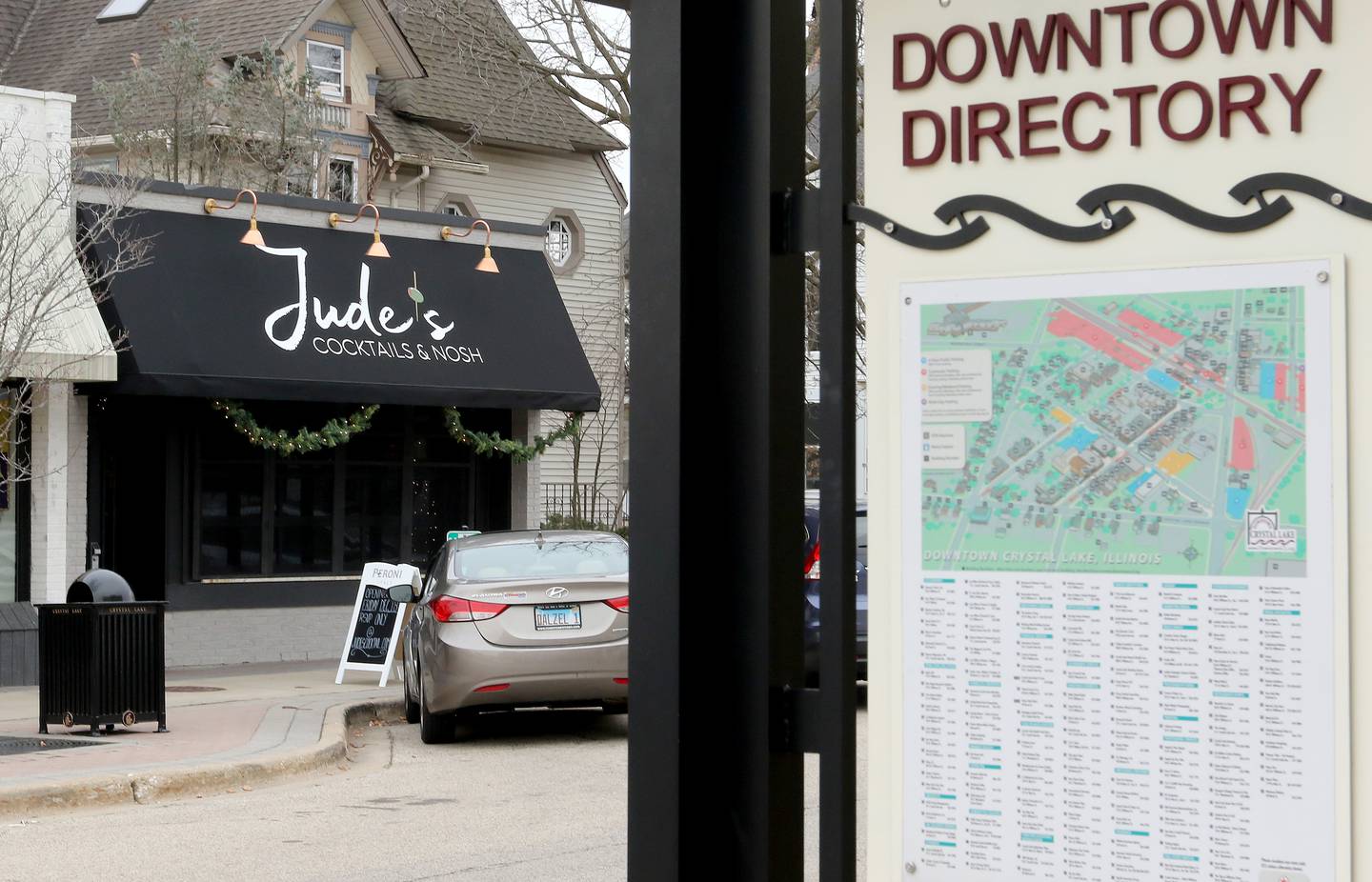 Jude's menu is eclectic and small plates were something they hadn't done before, so employees wanted to be sure they got it right, business manager Jim Tomasek said, adding they traveled to Milwaukee and Chicago to check out similar restaurants.
On the cocktail side, a big focus of Jude's is on their gin, made by a distillery in Wheeling, Tomasek said.
"We think that gin is a little under appreciated in the United States," Tomasek said. "Everybody kind of thinks that gin is grandpa's drink, and it's not. It's fun. I never drank gin before we started playing with these recipes, but now it's one of my favorites."
Gin is the fastest growing cocktail in the United Kingdom, with distilleries opening every other month, Leech said.
"We thought the concept would eventually arrive in the United States because it's so popular there [in the U.K.], and it's proven people like it," he said.
Leech is no stranger to the restaurant business. He owns The Cottage in Crystal Lake; The Cottage on the Beach, a concession stand he rents from the city at Three Oaks Recreation Area; and Hickory Hall, a banquet facility in Crystal Lake.
Leech said he knows some people might think he's crazy for opening the restaurant during a pandemic, especially as the restaurant business has been hit particularly hard.
The project initially started in early March, before the COVID-19 pandemic took full force. Deposits had already been put down for the contractors when COVID-19 hit.
Work initially was put on hold, but then, Leech said, they restarted the project in August, when other businesses started opening up again.
"We were sort of like an aircraft, we're at the end of the runway, and there's no going back, we had to take off," Leech said.
To make the opening work despite renewed restrictions on restaurants, including a ban on indoor dining, Jude's invested in a heated garage door that opens fully on the front of the restaurant, with a screen door on it.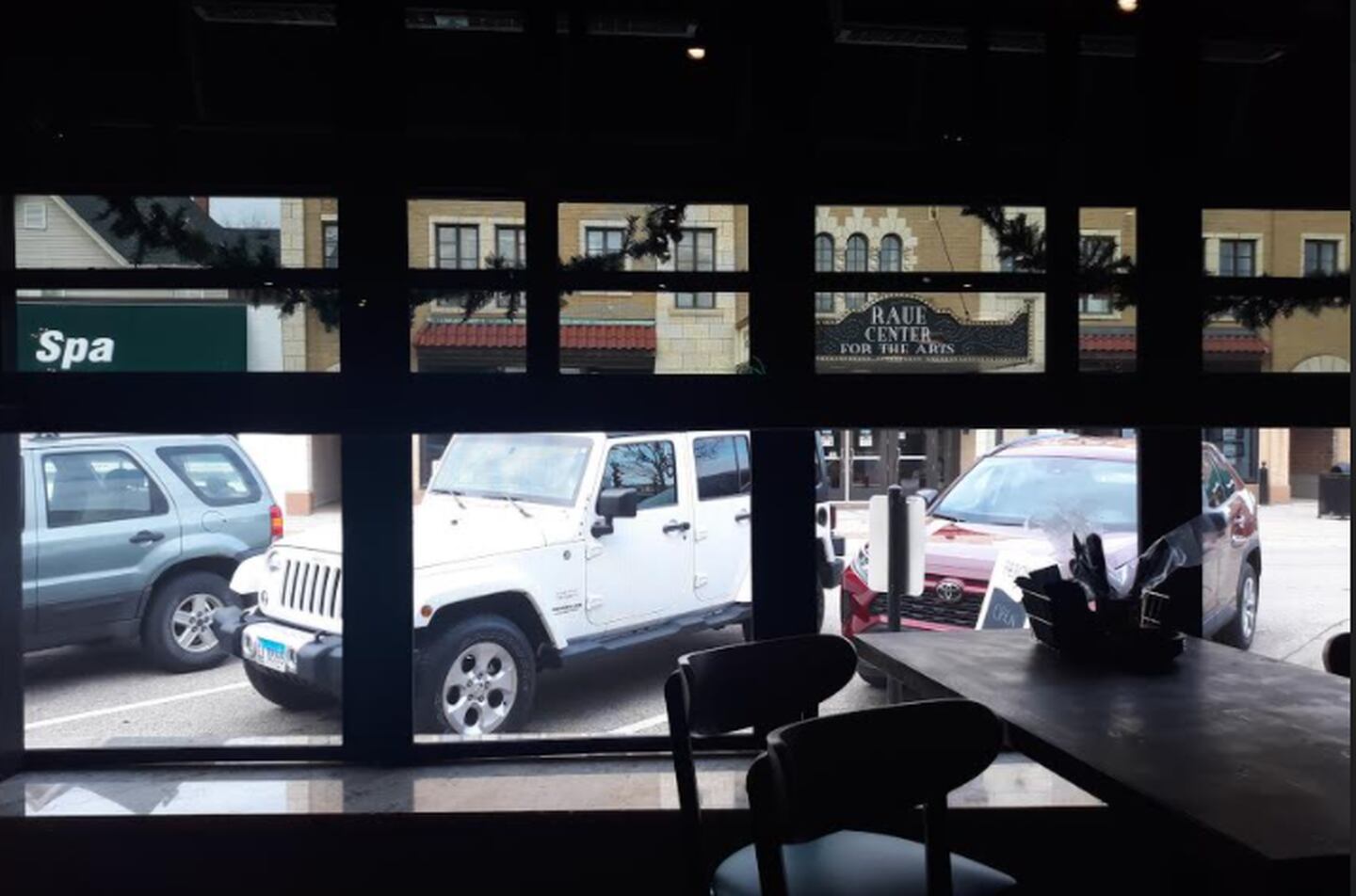 The large opening allows the restaurant to offer limited seating inside while still meeting health department rules.
"The important thing to remember is that you have to be flexible. You have to think outside of the box," Tomasek said.
Tomasek said they met with the local health department when they got zoning for the building and were educated on the recommendations and guidelines they needed to adhere to when opening.
"We're following all of their recommendations," Tomasek said. "We're following guidelines."
Leech said Jude's has invested hundreds of thousands of dollars on making sure these health guidelines were met.
"We were fully committed," Leech said.
Jude's also will be launching a formal to-go and delivery menu pretty soon, Leech said, and have already started doing some to-go options after people called up asking for them.
To make reservations, go to www.judescocktails.com.