McHenry County will collect more in property taxes last year, but only part of what it's allowed to under state law.
The 2022 budget, totaling $215.8 million, and the accompanying $70 million property tax levy, was approved in two 14-9 votes Tuesday evening following a tense, hourlong debate.
Under state law, taxing entities like McHenry County are limited in how much they can raise their property tax levies by, with increases tied to inflation plus new construction, such as the construction of a new building or addition to a house.
The levy passed Tuesday takes the increase for new construction but not the inflationary increase, which would affect existing property value, amounting to an increase of about $419,000 over last year.
County officials had initially proposed requesting both inflation and new construction, but pushback by McHenry County Board members during Friday's Committee of the Whole led to the change.
While the levy amount was reduced from the initial proposal, the board continued Tuesday to debate whether raising the tax levy at all after a pandemic and amid high inflation was the right decision.
"A tax increase is a tax increase, no matter what you do," said board member Jim Kearns, R-Huntley. "This is the year that every single resident of this county is going to get their butts kicked."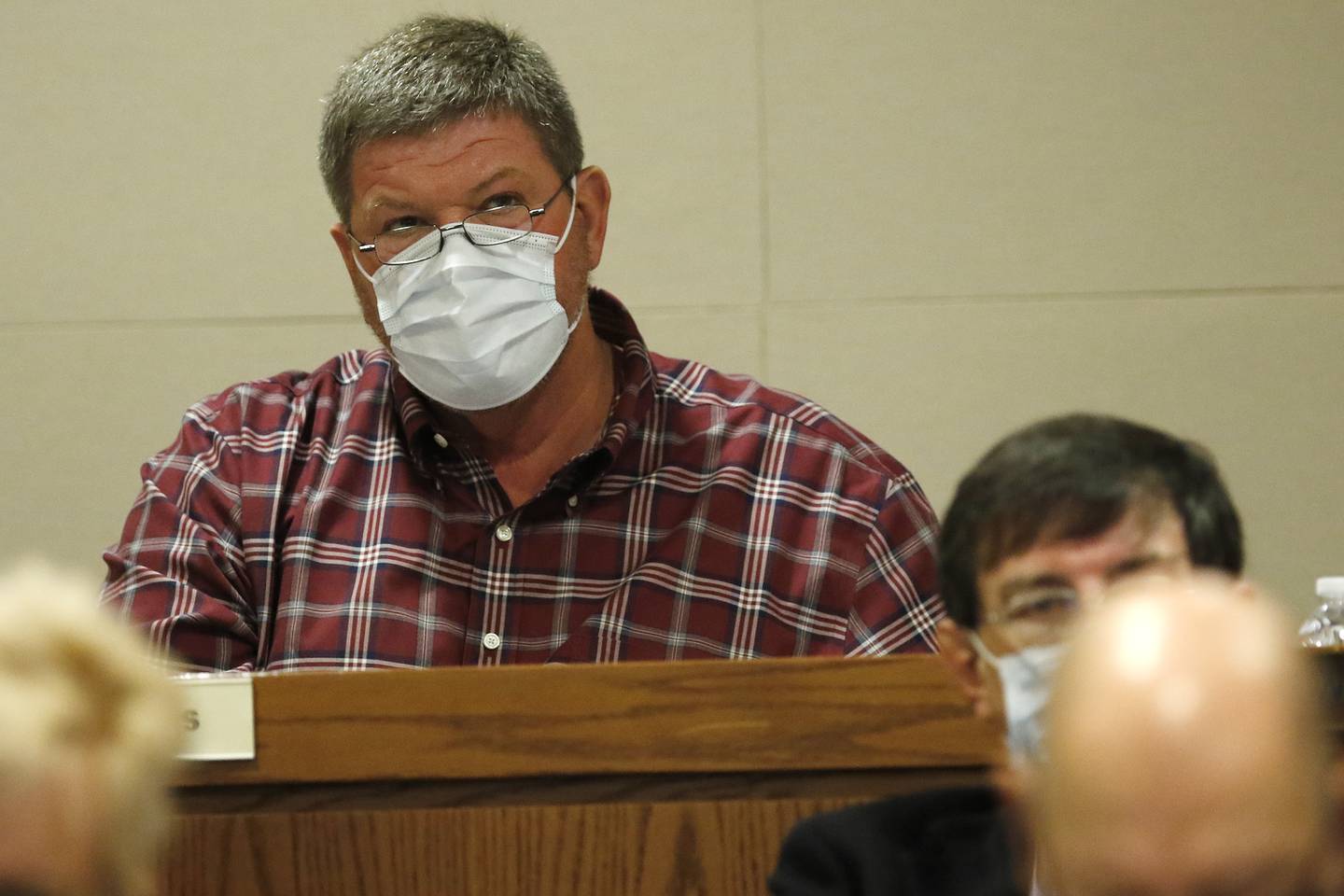 Kearns pushed for two amendments to the revenue plan Tuesday that would have kept the tax levy for 2022 flat, but both failed.
Other board members said the county needed to make sure their accounts were funded well enough to handle rising costs from inflation expected over the next year.
"I certainly don't want to increase taxes, but our residents are also expecting a level of service that the county has been giving," said board member Theresa Meshes, D-Fox River Grove.
Board member Pamela Althoff, R-McHenry, said members were making too many assumptions about next year's economy.
County Chief Financial Officer Kevin Bueso said the county can run next year without increasing the levy, even though it was the staff's desire to boost up funds following the 10% levy cut the board made in 2017.
With about $1 million less in revenue next year than originally planned, Bueso said the county will now transfer less money to capital projects. Instead, it will propose funding some capital projects with money from the federal American Rescue Plan.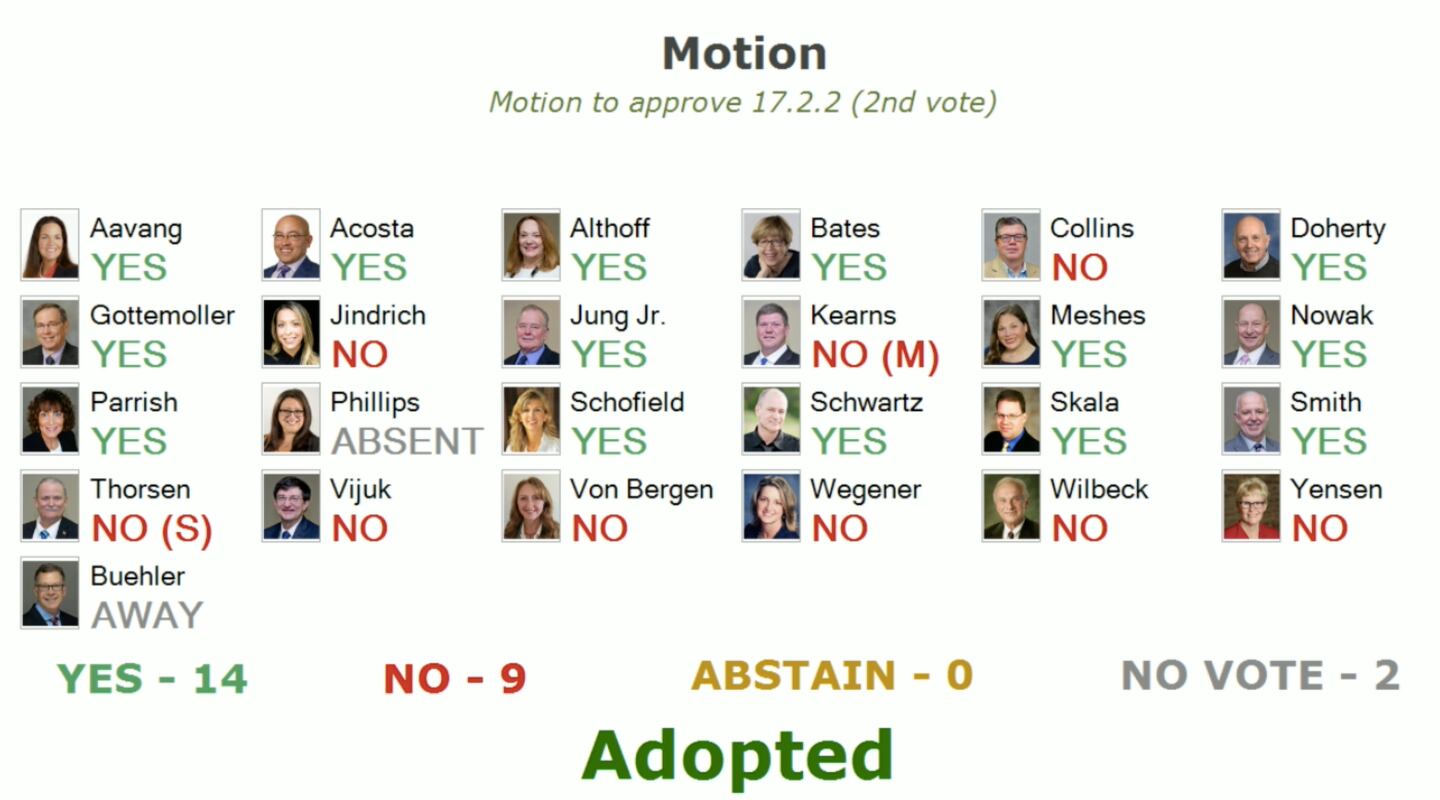 Some board members said they were frustrated with the last-minute attempt to change the budget, with board member Carlos Acosta, D-Woodstock, describing it as "budgeting on a napkin."
"All this maneuvering around is because there's an election next year and nobody wants to run on raising taxes," said board member John Collins, D-McHenry.
And more confusion occurred Tuesday when the board voted down the county's revenue plan immediately after voting in favor of a spending plan that matched the revenue plan. The board is required by law to pass a revenue plan that equals the spending plan by the end of November.
"We're not working well, this is a terrible process," said board member Pamela Althoff, R-McHenry. "I believe in debate, I think it's great, but I'm embarrassed that we got to this end this evening. We work better than this, and if you don't do your homework and come prepared to have a debate about what's going on, shame on all of us."
The board was eventually able to come to an understanding with board members Lori Parrish, R-Crystal Lake, Mike Skala, R-Huntley, and Jeff Schwartz, R-McHenry, deciding to vote in favor of the plan after first voting against it, allowing the board to pass a revenue plan that equaled spending.
While the county's property tax levy for 2022 is an increase over last year, it remains less than what was levied in 2017 when the county took in a $71.8 million after a 10% cut.
McHenry County has not increased the tax levy based on inflation since 2011, according to a news release, and the tax levy remains lower than the levy for fiscal year 2008 prior to the Great Recession.
County property taxes make up less than 10% of a taxpayer's bill in McHenry County, according to a news release. While the tax levy on existing property is flat next year, individual property owners could still see differences in their tax bill based on changing home values and property tax changes made by other governments.