McHenry County Board members are considering establishing a new committee specifically to oversee Valley Hi Nursing Home in a move that would give the County Board more direct oversight of the county-run facility.
During Thursday's Committee of the Whole meeting, board members discussed a resolution that would dissolve the Valley Hi Operating Board in favor of allowing the board's public health and community services committee to handle matters related to the facility. However, several board members suggested Valley Hi have its own committee in order to have more transparency.
"We need sunshine on the activities of Valley Hi, and I think we're doing a disservice by considering to take this out of the light of day," said board member Jeff Thorsen, R-Crystal Lake.
The Valley Hi Operating Board, which was established in 2010, has not met since 2018 because the board's public health committee has filled the role, according to the resolution being considered by the County Board. But some board members think Valley Hi requires more oversight than adding it as one of several duties for another committee.
Board member Jim Kearns, R-Huntley, suggested the board add a seventh committee specifically to handle matters related to the nursing home.
"I do think Valley Hi needs direct oversight, and we're the ones accountable for it," said board member Carolyn Schofield, R-Crystal Lake.
Valley Hi administrator Tom Annarella declined to comment on Kearns' idea.
Valley Hi routinely has several matters before the County Board each month already. In October, the board is considering a plan making changes to Valley Hi's staff structure in hopes of saving money and a plan to increase pay and add bonuses for staff members.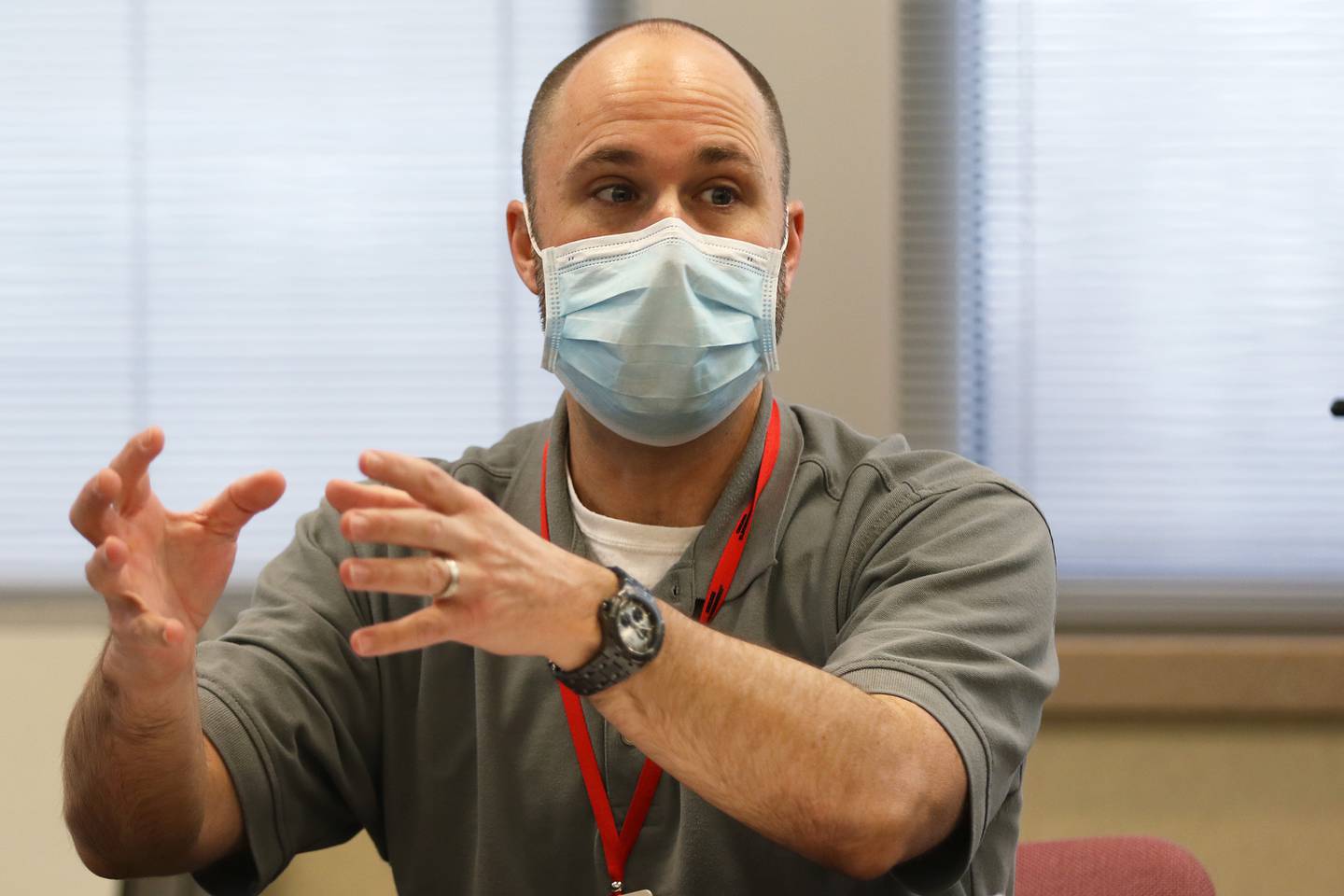 "What Mr. Kearns is suggesting is a middle ground solution," said board member Paula Yensen, D-Lake in the Hills.
Kearns, a Republican, suggested Yensen, a Democrat, chair the Valley Hi committee given her experience with long-term care facilities through nonprofits and positions she has held on boards overseeing public health. Committee chairmen are usually members of the board's majority party, which currently is the Republicans.
"It gets County Board members involved in how work is being done in long-term care," Yensen said.
Valley Hi is facing challenges that board members said require their involvement. In January, the facility was fined $16,250 by the Illinois Department of Public Health and was denied an unspecified amount of Medicare payments for mishandling a COVID-19 outbreak in the facility. State and federal reports show Valley Hi did not separate roommates who tested negative from residents with positive cases.
It is also dealing with staffing issues and having trouble keeping and retaining staff, much like many long-term care facilities around the country. Low pay was a major factor, Annarella told board members earlier this month, adding he recently lost five employees who took jobs with a hospital.
Several board members said they have confidence in Annarella's work.
"He always works to provide the best for his staff and residents. That said, when someone is in a position for a while, we can get entrenched in our own ideas and how we do things," said board member Kelli Wegener, D-Crystal Lake.
Wegener said the new committee also may include some local experts on the nursing home industry and having a committee specific to Valley Hi would help keep perspectives on the issue fresh.
Board members are set to vote the resolution abolishing the Valley Hi Operating Board at Tuesday's meeting, however, it could include changes to add a new County Board committee for overseeing Valley Hi. The resolution had previously been brought up for a vote in March, but was tabled for further discussion.
County Administrator Pete Austin and board member Larry Smith, R-Harvard, suggested board members postpone considering the resolution to have more discussion about adding a new committee.