The McHenry County Board voted Tuesday evening to postpone consideration of a flag policy that many board members and residents saw as an attempt to stop the county from flying the gay pride flag.
Board members voted, 17-6, to postpone consideration of a resolution creating a flag policy for McHenry County government buildings. By moving the resolution to a future date for consideration, board members were able to take a simple majority vote, effectively rejecting the proposed policy entirely.
"I think this is the most divisive resolution that I've ever seen," said board member Paula Yensen, D-Lake in the Hills. "It's discriminatory, it's not inclusive and we shouldn't even be here. We shouldn't be debating it."
The flag policy put forth by board member Jeff Thorsen, R-Crystal Lake, would have created a specific flag policy for county government buildings. It would have allowed for the American flag, state of Illinois flag, county flag, POW/MIA flag and Purple Heart flag to be flown at county government buildings. It was not clear if other flags could be approved in the future.
McHenry County currently does not have a flag policy, but proposals to fly special flags like the pride flag would typically go before the County Board for approval. The pride flag had received unanimously approval to fly during the month of June, but would likely have need to be approved again if Thorsen's resolution passed.
Many board members and members of the public took issue with the proposed policy, arguing it was targeting the gay community.
Resident Tom Popovich said his son, a student at the University of Illinois, was concerned about the image the county would project should the policy pass. Popovich said his son is a member of the LGBTQ+ community.
"He said, 'Dad, why are we being excluded from what you told us was the greatest county in the world?'" Popovich told board members Tuesday.
"Please do not put a black eye on McHenry County tonight," he said.
Thorsen acknowledged Popovich's comments, as well as the remarks of other members of the public and board, but defended his resolution.
"The rational behind the inclusion of those flags was based on actual acts that have been passed by the federal government," Thorsen said, but noted the Purple Heart flag is in the process of being approved by Congress.
At several board meetings over the last month, Thorsen said the flag policy was necessary to give the county some formal position when requests for special flags were made.
Board member Jessica Phillips, D-Crystal Lake, who told her personal story about her experience coming out as bisexual when she was in high school, said there was no other way to view the flag policy besides a target to the pride flag, especially given that the policy was proposed in July, just after Pride Month.
"One day, I hope we won't have to fly that flag, and we can just fly the American flag to show acceptance and unity and justice for all. Until that day comes, this flag needs to be flown," Phillips said.
Board member Carlos Acosta, D-Woodstock, asked board members to consider amending Thorsen's policy to say "additional flags may be flown if approved by resolution of the County Board."
However, board members said it was better to not entertain the policy at all, regardless of what the resolution said.
There was one area of agreement at Tuesday's board meeting, however. Board members approved adding a second truancy officer position to the McHenry County Regional Office of Education in a 22-to-1 vote, with board member Jeffrey Schwartz, R-McHenry, being the sole vote against.
The resolution adds a temporary truancy officer position to assist Tim Dempsey, the county's lone truancy officer, who handled more than 700 contacts with students last school year following a dramatic rise of truancy cases.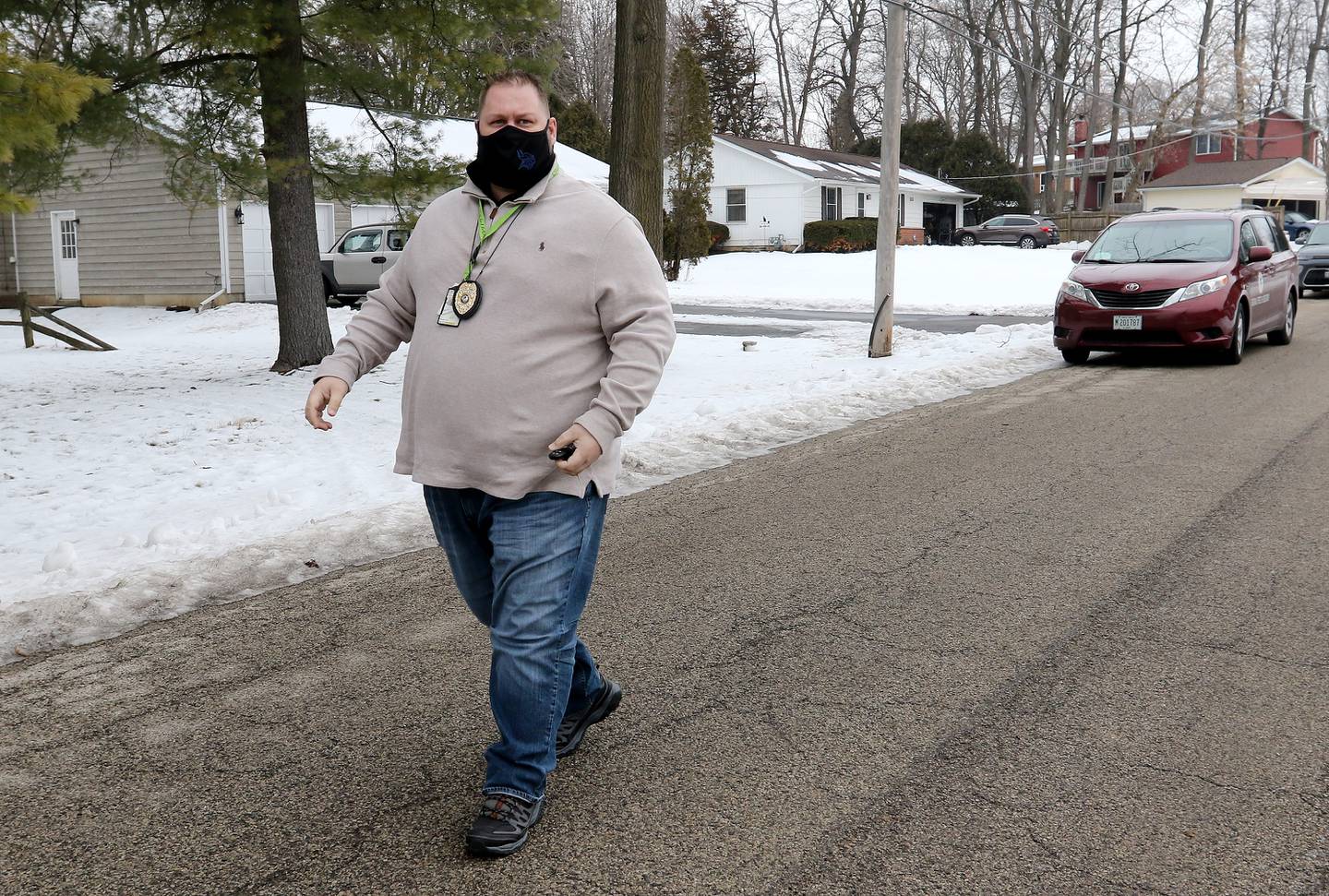 Board member Mike Skala, R-Huntley, amended the policy to make the position temporary until the end of November 2022, unless the board acts to extend the position. It also specifically requires funds from the American Rescue Plan be used to fund the new position, something Regional Office of Education Superintendent Leslie Schermerhorn said will allow them to hire someone as soon as possible.
McHenry County saw a 265% increase in truancy cases during the 2020-21 school year compared with the 2018-19 school year. There were 511 cases last year, compared with 247 the year before and 140 in 2018-19.
Cases were expected to remain high again this year, in part because of pandemic-related policies and restrictions, necessitating someone else be hired to help Dempsey lighten his work load.