The Hebron Village Board on Monday night unanimously approved Juanita Gumble as its new chief of police – just a month after long-time officer Ramtin Sabet was named its new chief on Dec. 27.
In a statement before the vote, Village President Robert Shelton said Sabet resigned as he was recently offered a job in another state.
"In the sort period of time that (Sabet) served as our chief of police, he has accomplished much," Shelton said.
"Chief Sabet has accepted a wonderful opportunity down in Florida that is a tremendous opportunity for both him and his family. We wish him the very best," Shelton said.
The board then approved Gumble's appointment, effective immediately.
Gumble holds a master's degree in conflict resolution and a bachelor of sciences degree, both from Roosevelt University, Shelton said.
Gumble, 46, has been a dispatcher in Island Lake, a McHenry County courthouse security officer and both a full- and part-time police officer in Hebron and Lakewood.
She resigned from her Lakewood Police Department position, where she worked overnights for the past seven years. Her last shift at the department ended at 6 a.m. Monday.
"For most of my life, I was on midnights" other than when working court security, Gumble said.
Hebron now has two full-time police officers, including Gumble, and two part-time officers The department is interviewing now for additional part-time officers.
When asked if she ever planned to become a chief of police, Gumble said, "Not really. I was going to law school. I though maybe when I retired, maybe as a sergeant, I would practice law."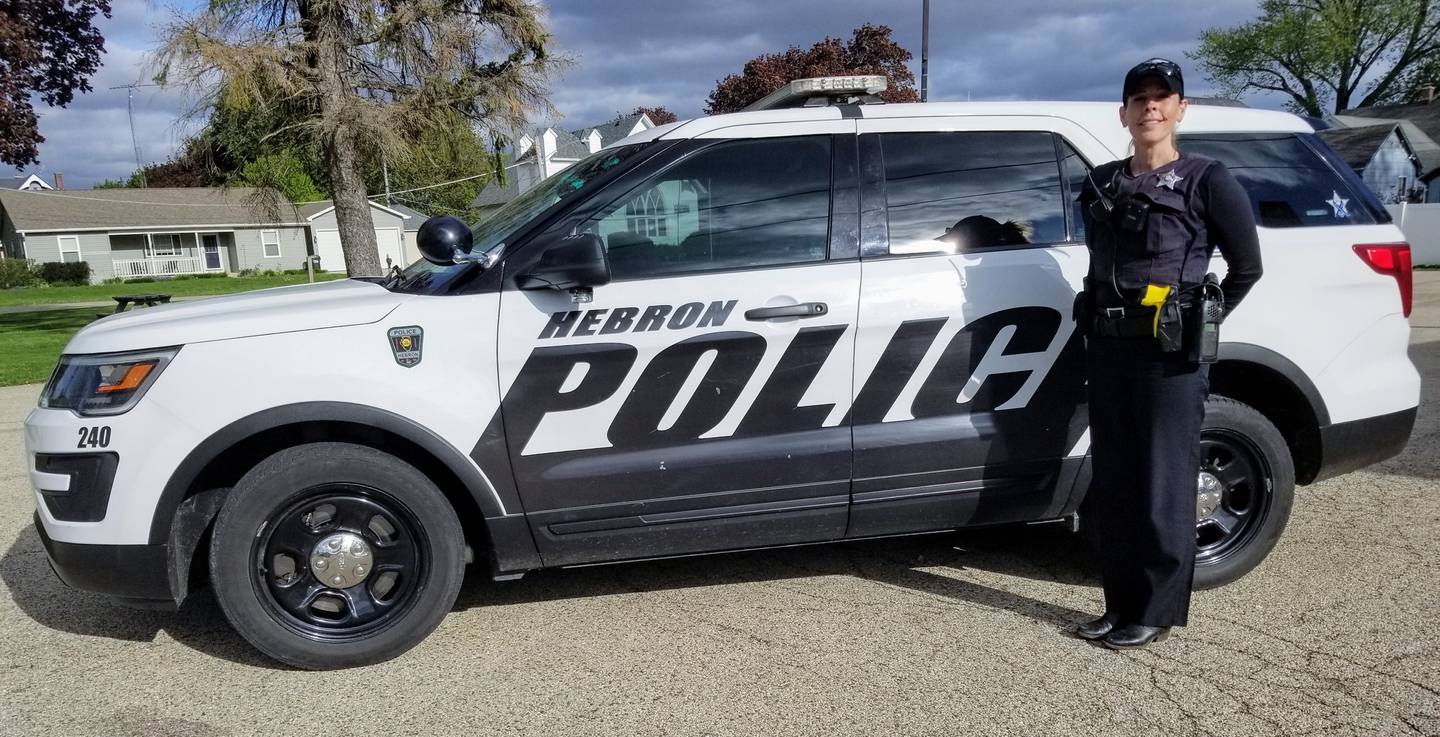 She was not concerned about taking the role so shortly after Sabet. He was offered a position in Florida that he'd applied to long before taking the Hebron role, Gumble said.
Sabet declined to answer questions about his departure.
Sabet was sworn in to his new role at the Dec. 27 village board meeting with an $60,000 annual salary and a Dec. 31 start date.
Sabet replaced Chief Rich Donlea, who had been with the department for 11 years but who left the role on Dec. 1, village officials said. Donlea had been on leave since Nov. 11.