McHenry County College's women's volleyball team missed a chance to do something special in the spring after a positive COVID-19 test within the program abruptly ended the Scots' season.
"Last year, we kind of got it taken away from us," said sophomore libero Kelly Carlson, a Crystal Lake South graduate. "We were devastated. We knew that we could have done great things. And being sick on top of that, it didn't feel good.
"This year, we really wanted it. We're excited to get back. We can't wait to go out and just play our hearts out."
MCC, which was a favorite to win a district title and reach nationals in the spring, will get the chance this week after qualifying for the NJCAA Division II National Championships, which start Thursday in Cedar Rapids, Iowa.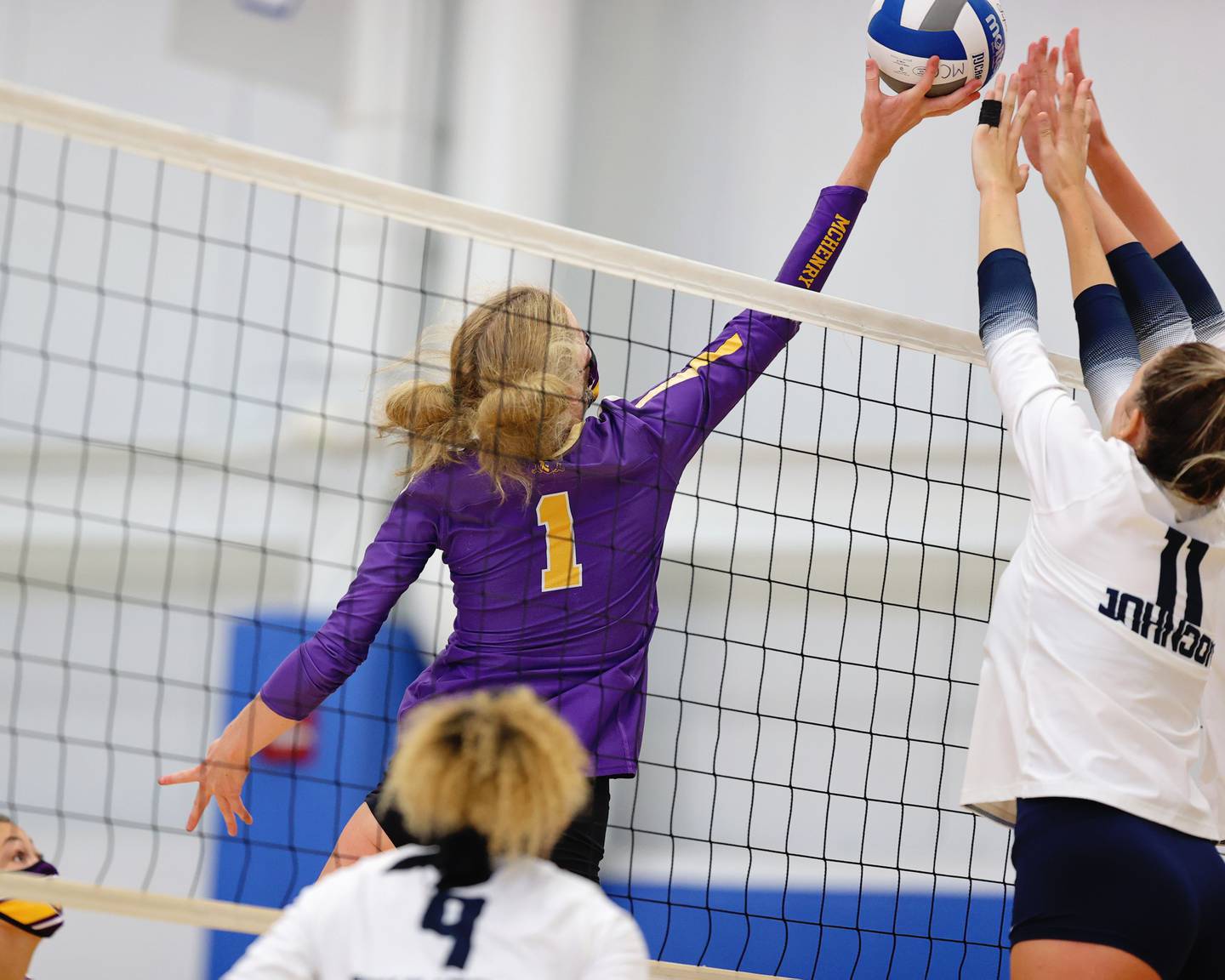 The Scots beat Carl Sandburg on Nov. 7 to win the Region IV District A Tournament title and claim their fourth trip in six years to the 16-team national tournament. Ninth-seeded MCC meets No. 8-seeded Kirkwood (Iowa) in a first-round match at 1 p.m. Thursday.
With a win, the Scots would play again at 7:30 p.m. Thursday in the quarterfinals against the winner of No. 1 Cowley (Kansas) and No. 16 Montgomery (Maryland).
MCC (24-10) and Kirkwood (26-12) split their two matches this year. The Scots defeated the Eagles in five sets Sept. 11 and lost in four Sept. 24. The Scots' best finish at nationals was seventh in 2019.
MCC hopes to challenge that this week.
"I love our seed, and I love our matchups," said Scots coach Kyle McCall, now in his ninth year. "This team has a way of showing up for big matches. It's not anything different than a normal weekend for us."
Sophomore middle blocker Courtney Knutson (Milton, Wisconsin) leads MCC with a team-high 444 kills, followed by Skyler Raygoza (Metea Valley) with 212, Dana Devera (Round Lake) with 199 and Gaby Wilson (Oswego) with 150.
Prairie Ridge graduate Hannah Baudin, a sophomore setter, has tallied 991 assists, 150 kills and 69 aces. Carlson has 444 digs.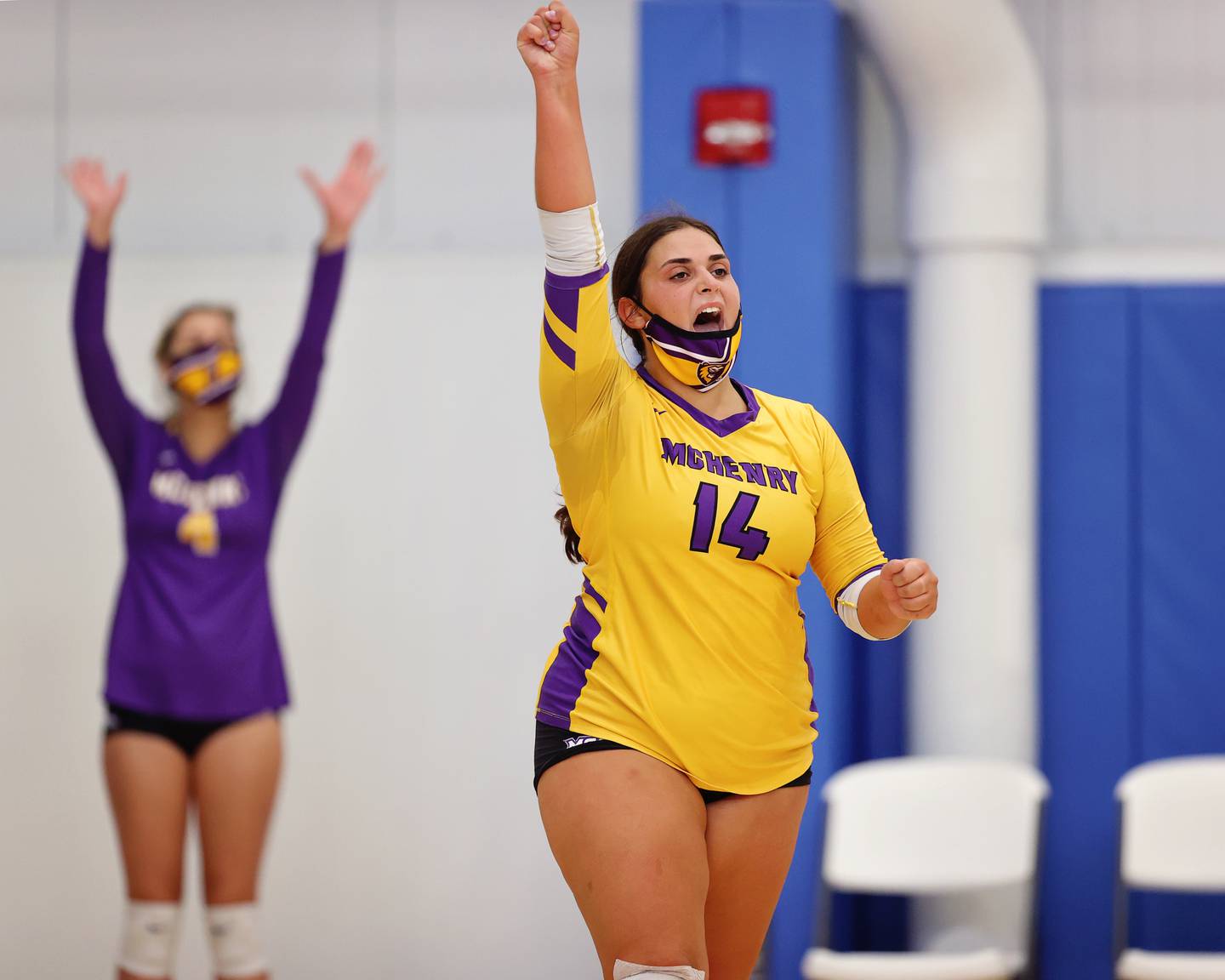 Baudin said last season's finish was difficult to stomach.
"It was frustrating because we worked so hard in practice and didn't know [if there would be a season]," said Baudin, who was one of two Scots named to the 2021-22 Region IV District A All-Tournament and All-Region Team, along with Knutson.
"We worked and worked and then we were told we were done. We only have nine [players] this year, but we've been working hard to get back."
Knutson and Wilson chose to return for a third year after the NJCAA announced the pandemic year would not count against athletes' eligibility.
Knutson didn't want to miss out.
"I would have missed the environment in the gym and the girls on the team," said Knutson, who hopes to play beyond MCC. "We're super close, and we're family here. I honestly think we're capable of anything. The sky's the limit for us."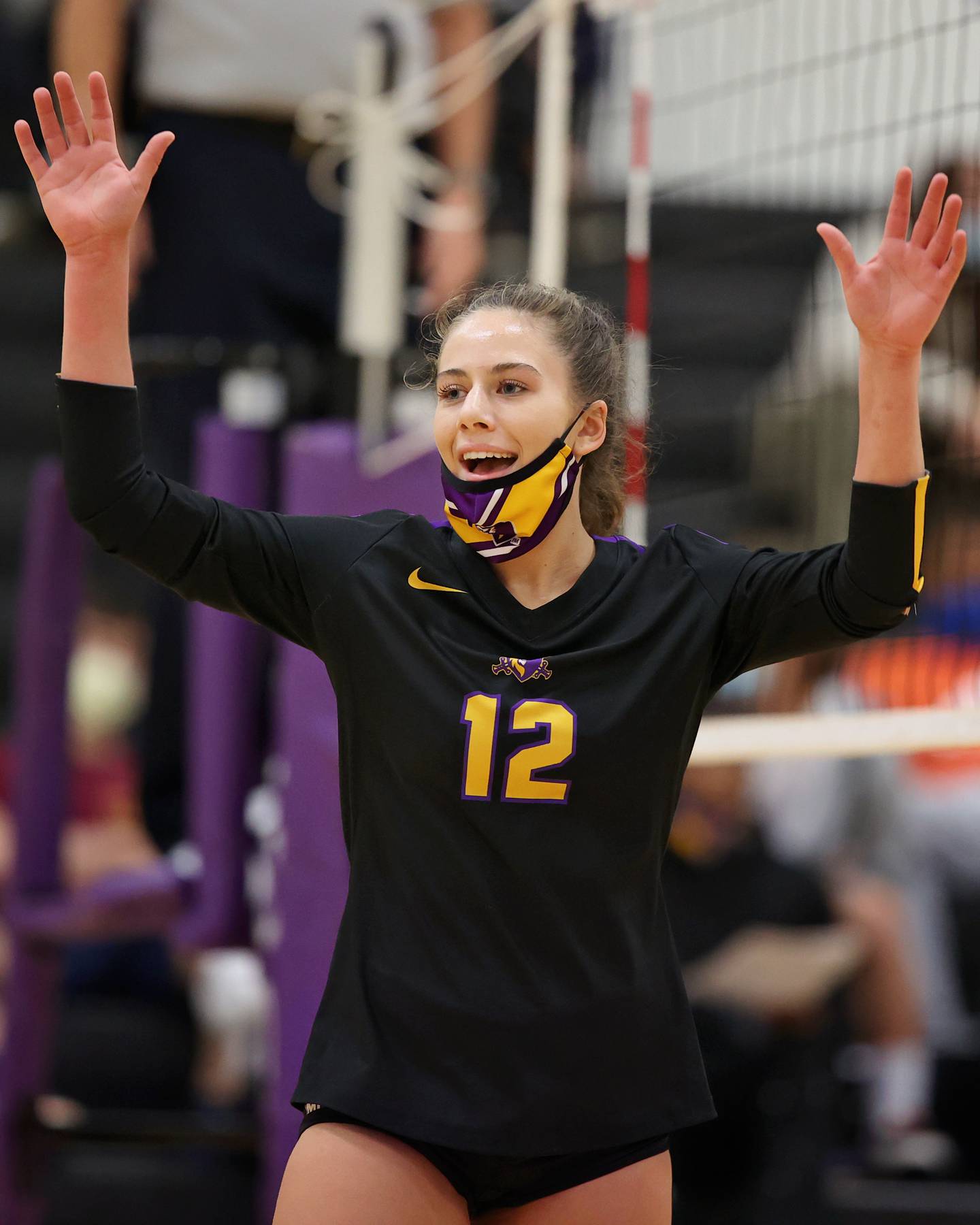 Cary-Grove graduate and freshman defensive specialist Grace Eyrich (106 kills) wasn't thinking about going to MCC until she got a push from her parents. She then found out about the Scots' recent success and was on board.
"I knew they've gone to nationals a bunch of times, and I definitely wanted to be on a team that has the drive to be successful," she said. "I didn't know anyone on the team except [Baudin] when I joined. But I think everyone here is comfortable with each other. We all want the same thing."
MCC was 6-24 in its first year under McCall but has become a destination for many local players and even for some across state lines. Other local players on the Scots include Delaney Hopp (Marian Central) and Martyna Strzelecki (Huntley).
McCall's first call after being hired in 2013 was to Shari Mayner, who has been the assistant coach for all nine years. Under their lead, the Scots have won four Illinois Skyway Conference championships and have had six All-Americans. MCC has been ranked as high as fifth in the country during their tenure.
McCall, who was named the Region IV District A Coach of the Year, said the success has been collegewide.
"The college as a whole has really stepped up," McCall said. "The support we get from our athletic director [Karen Wiley], the president, and everything in between has really helped us get to where we are. All of our sports have done so incredibly well. It's just a really good time to be at MCC."