The recruitment process reached a dizzying pace for Dundee-Crown senior Berkley Mensik last month.
On Oct. 11, Notre Dame saw Mensik play with her Eclipse Select club soccer team at a showcase event in Northbrook. And on Wednesday, Mensik signed her national letter of intent with the Fighting Irish.
Wednesday was the first day of the NCAA signing period for athletes accepting scholarships from NCAA Division I and II schools. Mensik will have the opportunity to play soccer at a school she considered her "dream college" as a little girl.
"It was a very fast process," said Mensik, who plays defender with Eclipse. "It was an amazing few weeks. Notre Dame came (to Northbrook) and were impressed and reached out to me. I committed on Sunday. I couldn't be more grateful."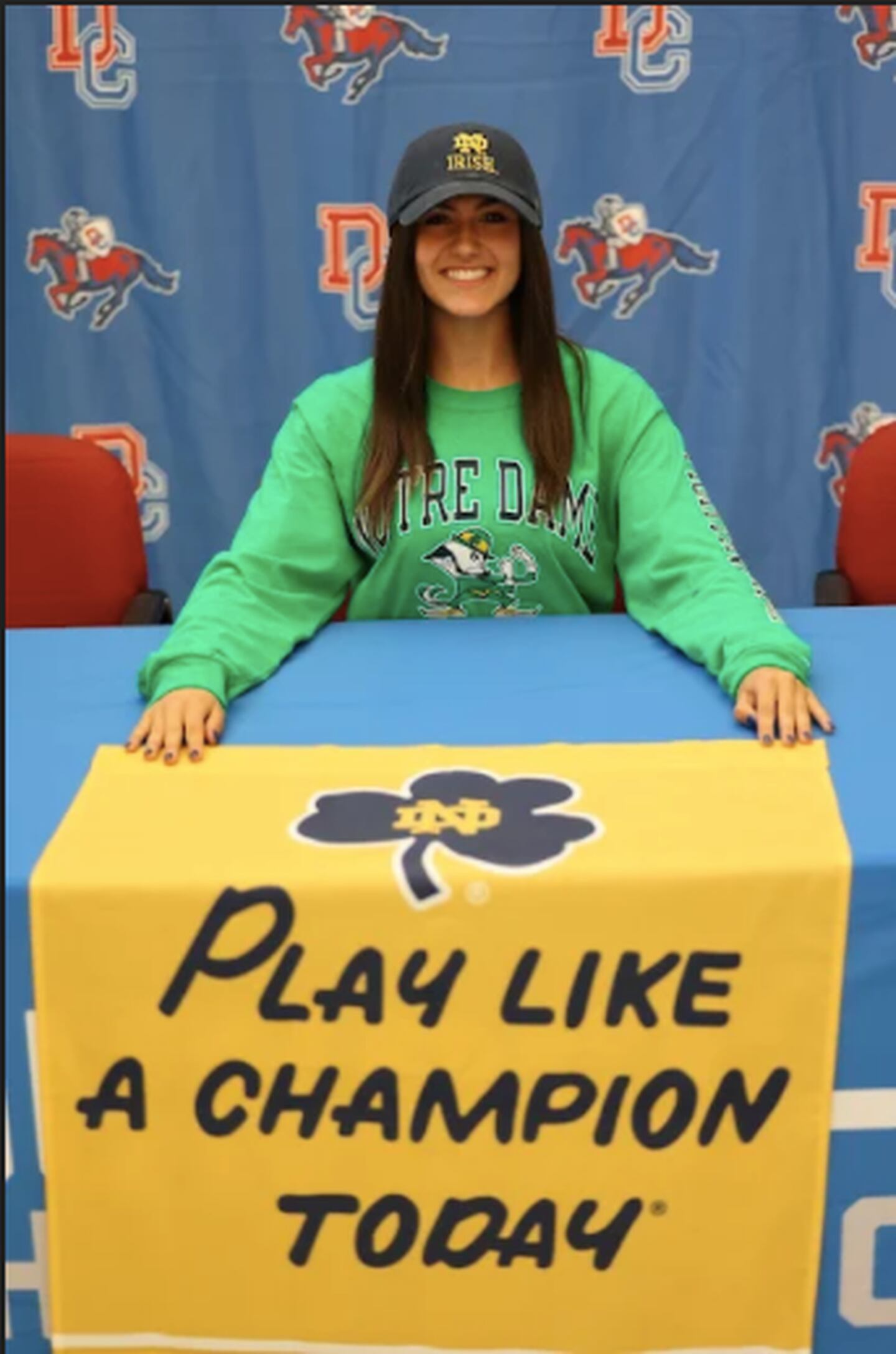 Mensik was on D-C's varsity team in her freshman season, spring 2019, but tore her left ACL in the third game. Since then, she made the Eclipse team and has played club soccer, although she plans on playing with D-C in the spring.
Mensik had considered Indiana, Loyola and Cincinnati before Notre Dame swept in last month. Her father, Tony, played baseball at Indiana.
"It's amazing to make my dad proud since he played at Indiana and now I'm going to Notre Dame," Mensik said. "When I tore my ACL it was a giant step back. I'd just left my local club to play high school. I trained myself for a few months and decided to join Eclipse Select and made the team. Look at me now, I'm so beyond grateful."
Hubacher stays close to home: Crystal Lake Central senior Bayden Hubacher wasn't that far removed from an exciting finish to his high school career, placing in the top 30 at the Class 2A Boys Golf State Tournament at Weibring Golf Club in Normal, when he got some exciting news.
Hubacher had been in contact with Western Illinois men's golf coach Lia Biehl Lukkarinen for the past year and finally got the offer he was waiting for.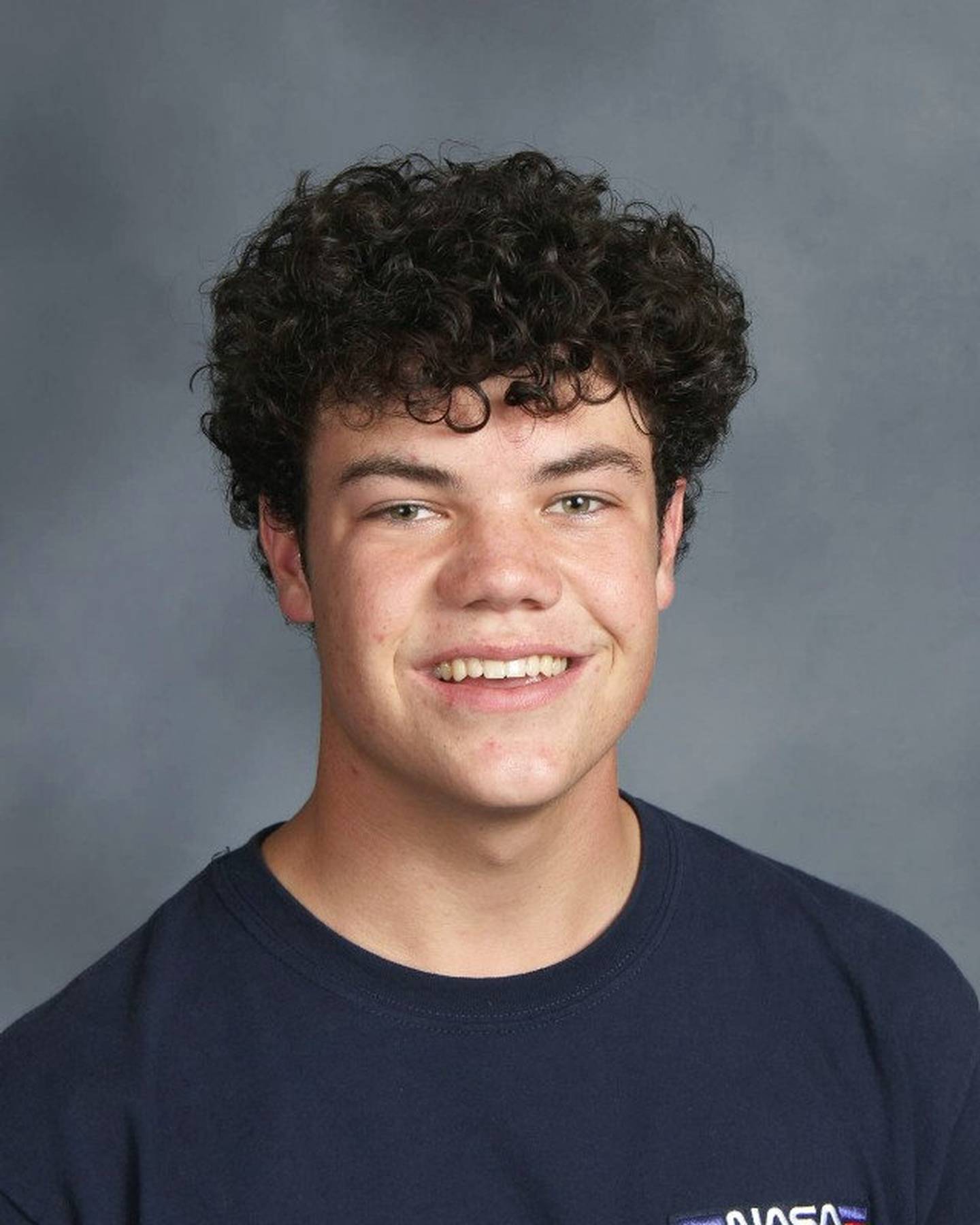 "We just started communicating more and more in the summer," Hubacher said. "That's when I went on a visit and saw the campus and golf course. She made me an offer [Oct. 29], and I was more than happy to accept."
"I mean, it kind of means everything to me. It was one of my childhood dreams and goals to play in college, and I'm just really excited to continue with some of my friends and a great coach."
Once he arrives to Western Illinois, Hubacher will get to team up with a childhood friend: Leathernecks sophomore John Lishchynsky, who graduated from Crystal Lake South in 2020. Senior Cameron Karney, a 2018 Prairie Ridge grad, also is on the team.
Hubacher got some insight on Western Illinois from Lishchynsky, who had nothing but good things to say.
"I asked him a bunch of questions, and it was all positive," Hubacher said. "The big thing for me is they have a golf course on campus within walking distance, which is really awesome for practices and stuff because you get full access to the course, the range, everything. You can go quickly in between classes to practice."
Hubacher visited the Macomb campus in early August and quickly felt like it was a good fit. His relationship with Lukkarinen also was a big positive.
"Coach Lukkarinen, she's just a great coach, and we got along," Hubacher said. "She's definitely been the easiest to communicate with, and she's very open in what she wants from me and the team. I also liked where it was located, close to home and in Illinois."
Hubacher, who started playing golf at age 9, looks forward to the challenges ahead. He started to get serious about the sport as he entered high school.
"I just want to kind of see how good I can get and where it can take me," Hubacher said. "I just want to work really hard over the winter and get my swing dialed in, so hopefully I can play in a lot of tournaments my freshman year."
Central advanced to the state tournament and made the second-day cut, taking fifth. Hubacher earned top five finishes at regionals and sectionals and tied for 28th at state with a two-day score of 78-74-152 to end his four-year varsity high school career on a high note.
"That's been the goal since the start: To get to state as a team and spend time down there with my friends," Hubacher said. "We even qualified the second day, which was really important to me."
Chapman to Eastern Illinois: Jacobs senior right-hander Nathan Chapman made quite an impression with Eastern Illinois University's coaches last March and reaffirmed it over the summer. Chapman signed with the Panthers on Wednesday.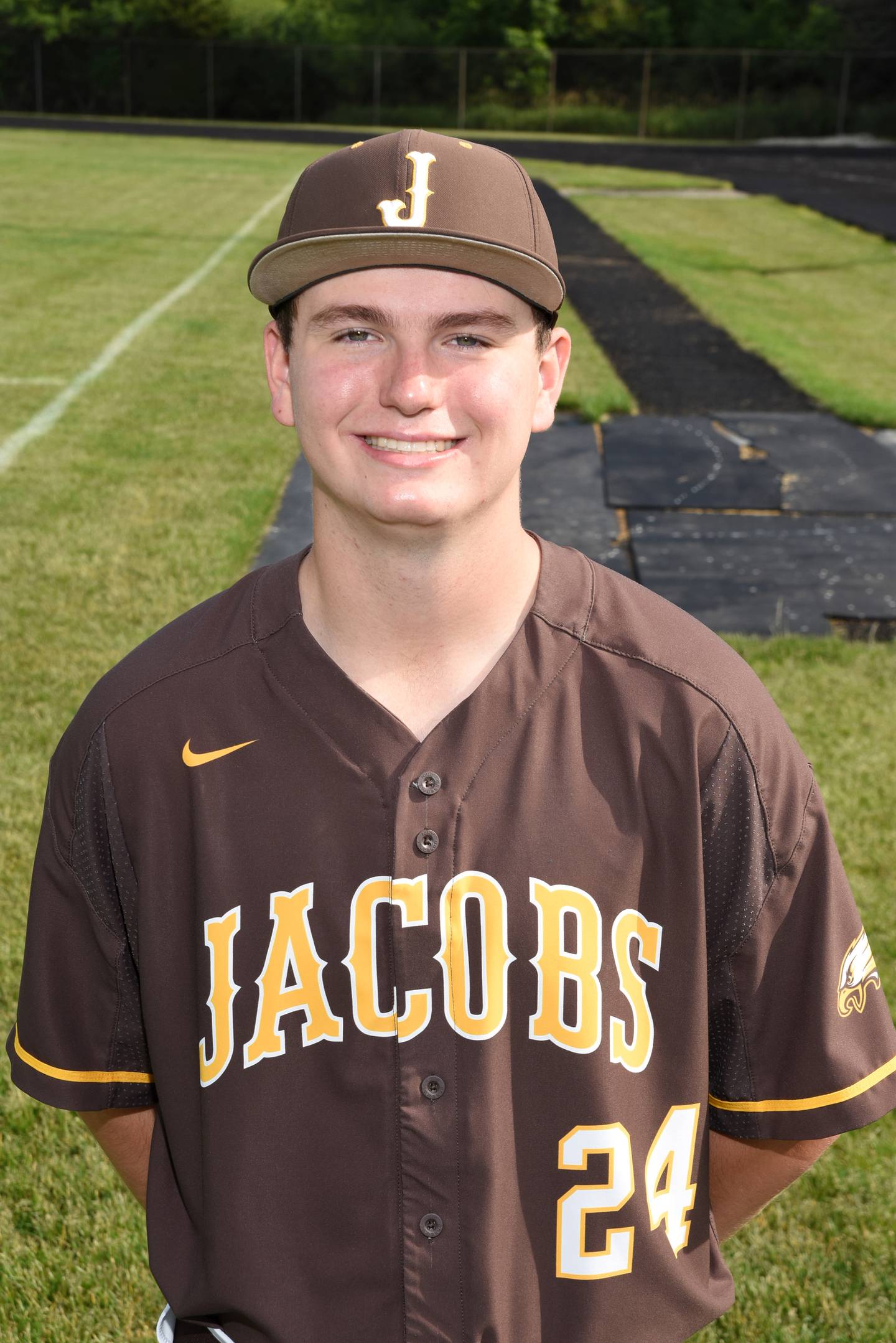 Chapman was a Northwest Herald All-Area first-team selection after going 5-0 with a 2.01 ERA for the Golden Eagles (25-8, 15-3 Fox Valley Conference). EIU coaches liked what they saw in March, then saw Chapman again at a tournament in Indiana over the summer with GRB Rays Illinois, his travel team. In that outing, Chapman pitched all but one inning, striking out 11 and walking one. He also hit 89 mph on the speed gun.
"They were pretty impressed," Chapman said. "I didn't really have anybody else talking to me at that point. I visited two weeks later the told them I wanted to go to their school. They have a history of developing pitchers and a winning culture. I wanted to be a part of that."
Chapman should again be one of the FVC's top pitchers in the spring.
"I put the work in to get to this point and I'm not going to stop working until I get to where I want to be, which is impacting the college team my freshman year," Chapman said. "The work doesn't stop."