We've seen the Your Sister's Tomato wood-fired pizza trucks set up at locations and parties throughout McHenry County – most recently at Crystal Lake Brewing – and decided to give the stand-alone restaurant in Woodstock a try.
The eatery is small, about eight tables, and tucked away on a side street off Route 47. It's a cozy place with exposed brick and a view of the wood-fired pizza oven and the chef at work. Your Sister's Tomato also does a brisk takeout business.
It's a family operation, and the mother of one of the owners works the crowd, talking up the freshness of the ingredients (but recipes are kept secret), family history and their ties to northern Illinois locations. It reminds you of a neighborhood place.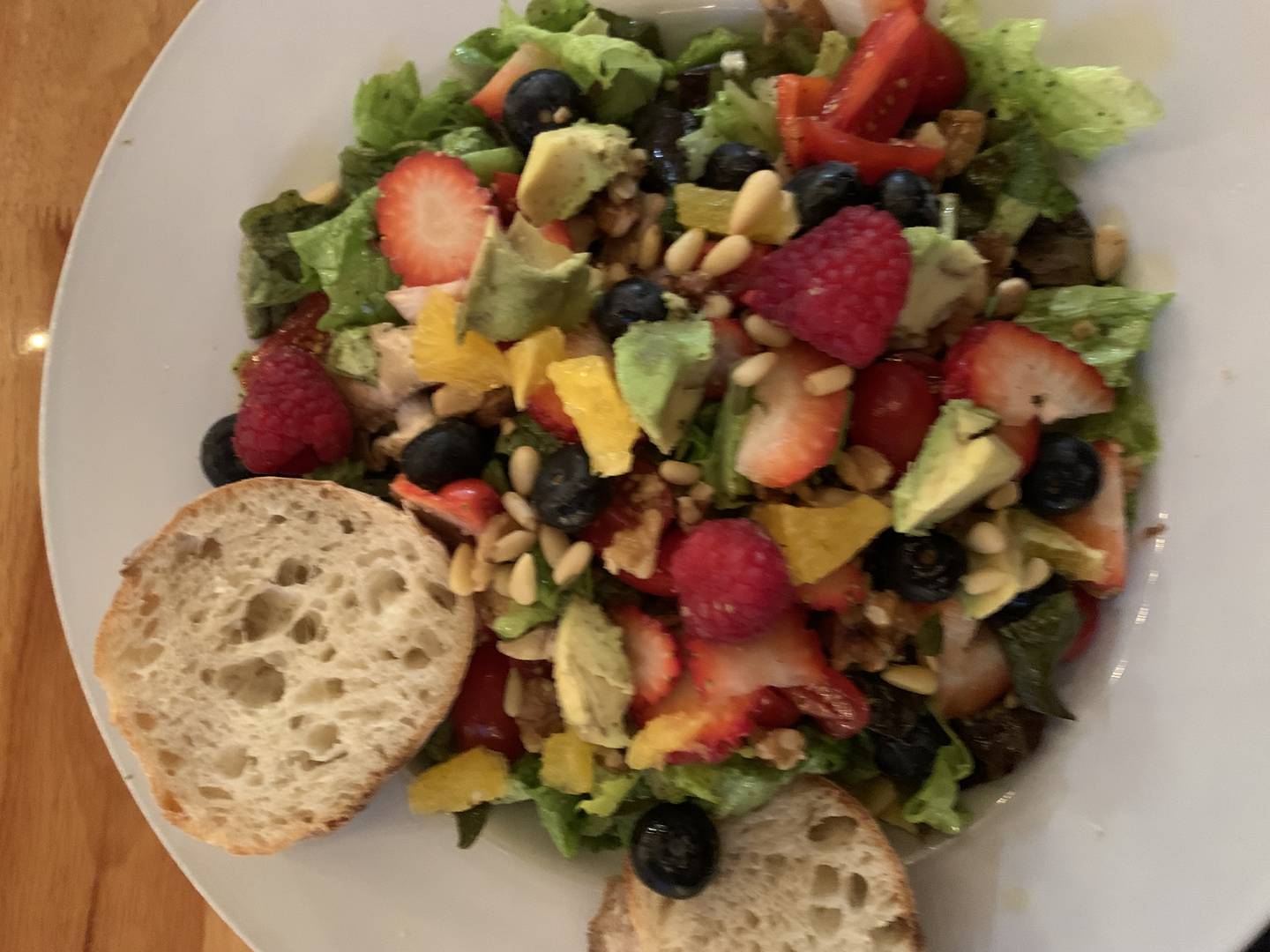 The menu focuses on pizza, as well as a few sandwiches and salads. We started with the Garden of Eatin' Salad, which includes red leaf and spring mix lettuce, tomato, mushrooms, sweet peppers, avocado, onions, blueberries, strawberries, orange, pine nuts, walnuts and olive oil ($15). This is a big concoction of freshness with a wonderful combination of sweet and savory. We continued to nibble on the salad throughout our meal.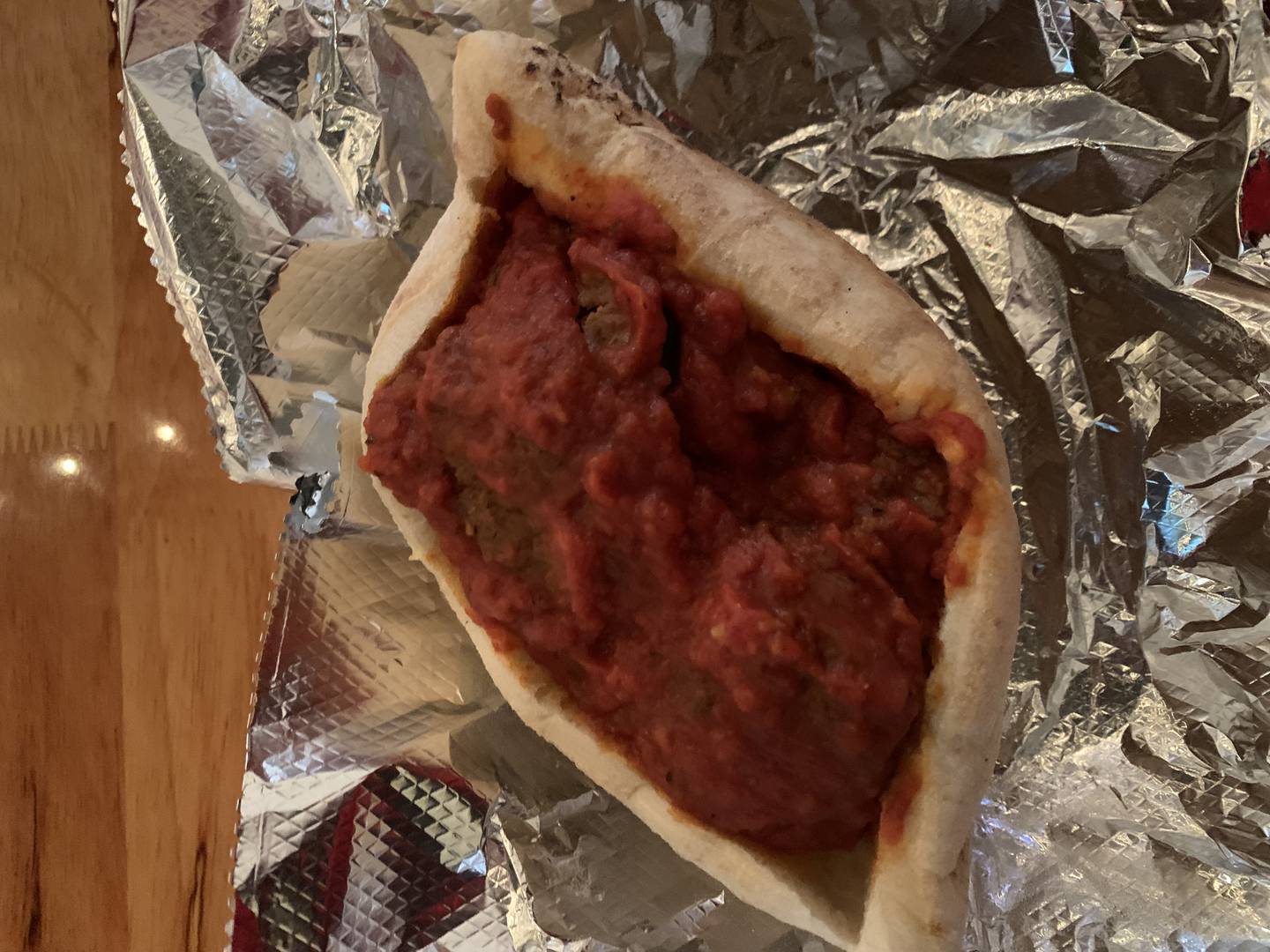 The meatball sandwich ($9) was intriguing, and we gave it a try. The sandwich was wrapped in a house-made bread pocket that snuggled three meatballs. It looked as good as it tasted. These meatballs are some of the best we've had that weren't made by our Italian grandma. The meatballs were tender and succulent with the right mix of spices and a delicious sauce.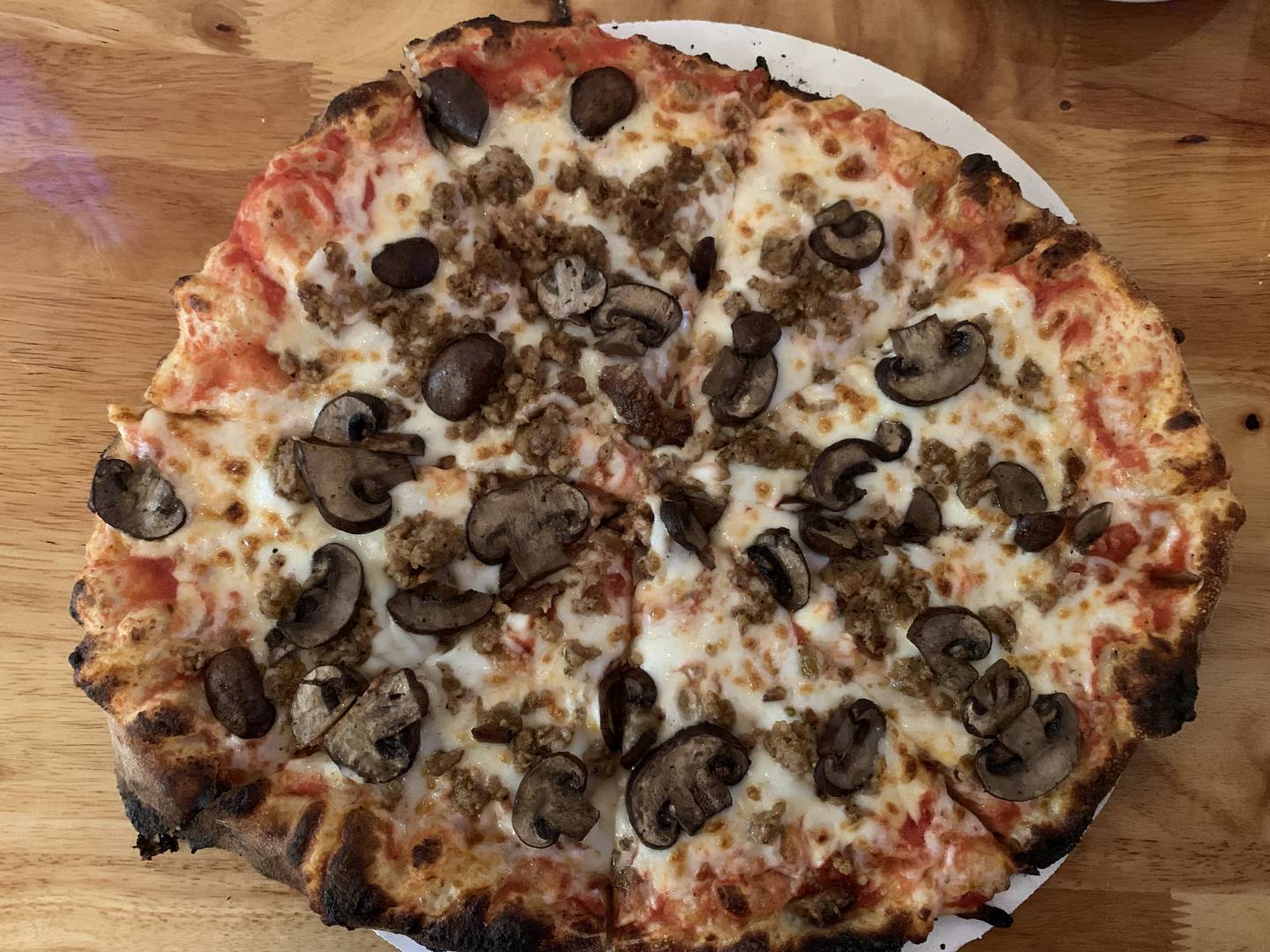 And, of course, we ordered a pizza. Your Sister's Tomato makes a Neapolitan-style pie with homemade dough and hand-crushed San Marzano tomato sauce, topped with your favorite ingredients. The pizzas are cooked in the restaurant's 750-degree, wood-fired oven. We learned it takes just 90 seconds to cook a pizza. We ordered a 12-inch sausage and mushroom pie ($16), and were told the sausage is made fresh in their kitchen.
Our pizza's crust was crispy on the bottom and chewy (in a good way) in the middle. There was a light layer of sauce and cheese on top, and the sausage and mushrooms were bold and flavorful. This is a good pizza.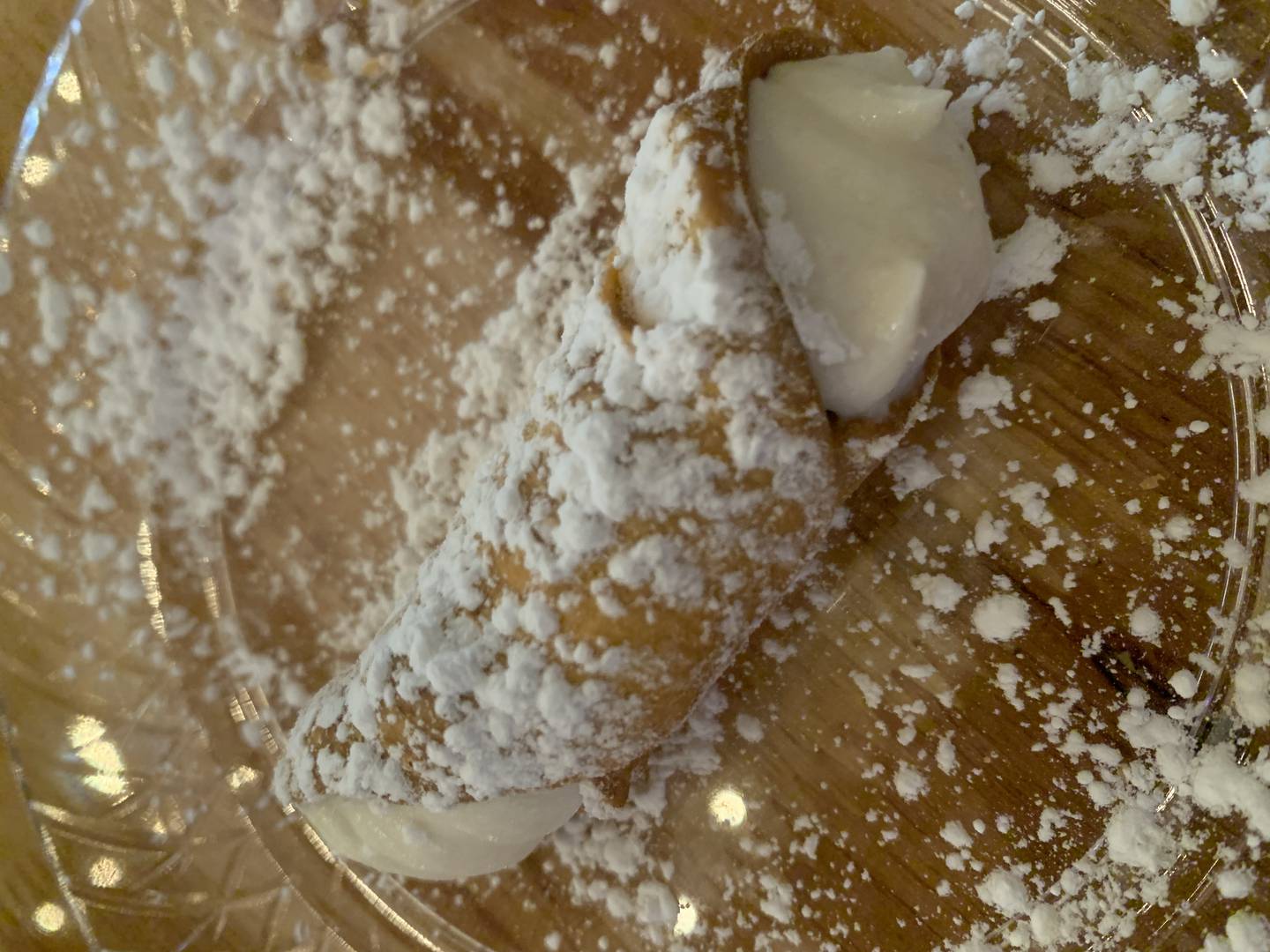 We ended the meal with a flight of three mini cannoli ($6) made fresh in-house. The shell was crisp and crunchy, and the filling very smooth and creamy. The mini cannoli were a nice dessert to cap our satisfying meal.
From start to finish, Your Sister's Tomato is a treat. On your way out, grab a loaf of bread, also baked fresh in the wood-fired oven.
[The website notes the restaurant will be closed Feb. 15 to 23.]
• The Mystery Diner is an employee at the Northwest Herald. The diner's identity is not revealed to the restaurant staff before or during the meal. If the Mystery Diner cannot recommend the establishment, we will not publish a story.
IF YOU GO
WHAT: Your Sister's Tomato
WHERE: 110 Irving Ave., Woodstock
PHONE: 815-308-5177
INFORMATION: www.yoursisterstomato.com