Bulldog Ale House in McHenry is just the place you're looking for if you're in search of new versions of your favorite foods.
Located on Route 31, Bulldog looks like an expensive upscale restaurant from the outside, but inside is a relaxed, welcoming place to eat, socialize and watch whatever sports are on TV. And no one will leave there hungry.
We decided to start with an appetizer for our visit, and the Italian Beef Egg Rolls are a terrific choice. For $9, you will get six egg rolls packed with Italian beef, peppers and cheese. It's a perfect combination of two great dishes, with the Asian wrap complementing the taste of a delicious Italian beef sandwich.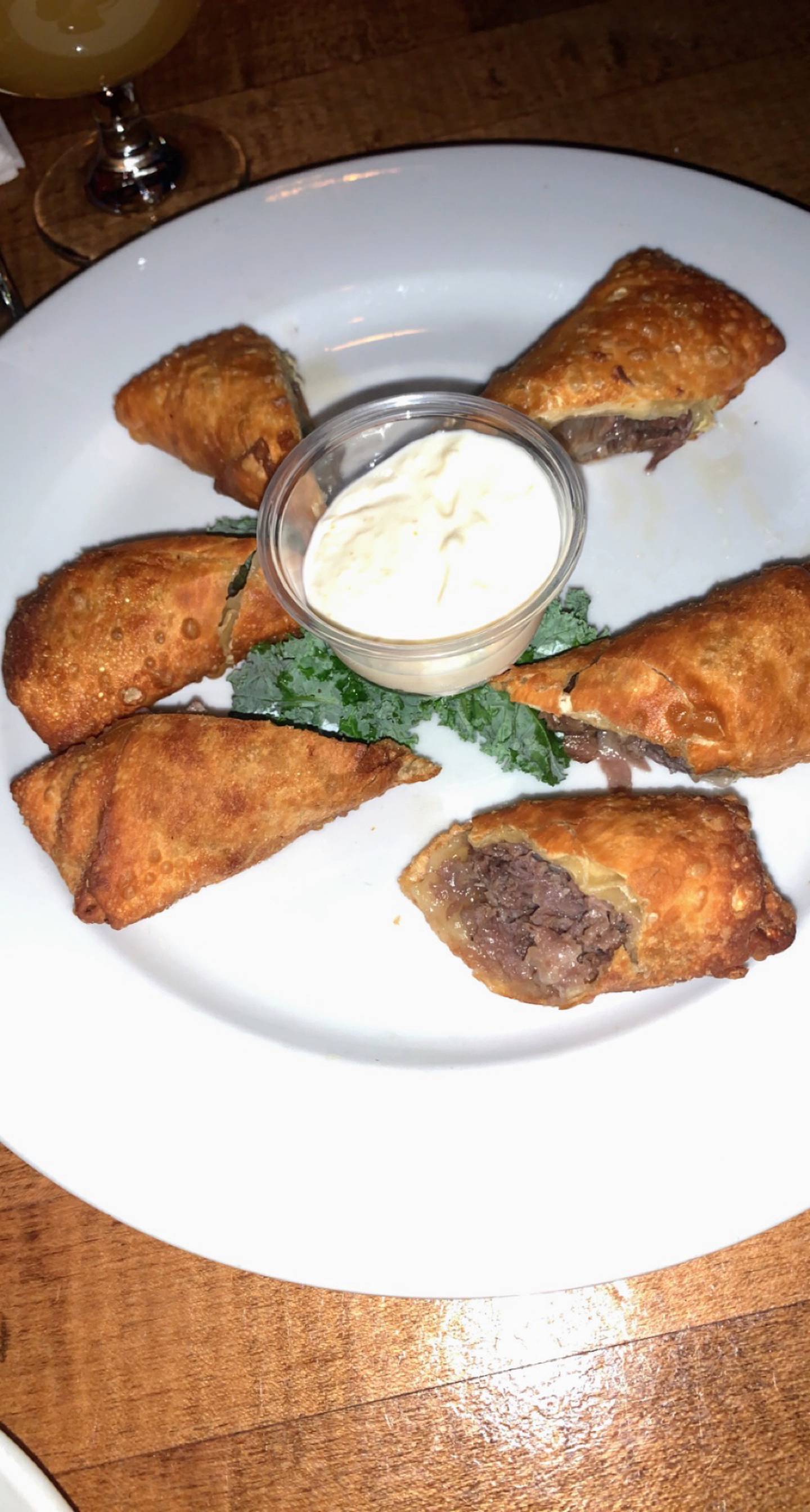 Bulldog has a wide variety of appealing menu options. From salads to sandwiches and burgers, the pub has something for everyone.
For myself, I decided to try a twist on something traditional. I ordered the Country Fried Burger for $15. It's a fried burger patty served with a flavorful gravy, pepper Jack cheese and shallots. The patty has a panko-Parmesan crust. I added a fried egg on top for an extra dollar, which made the burger even juicier.
Aside from tasting good, it was also a big burger, making it an outstanding option if you're coming hungry.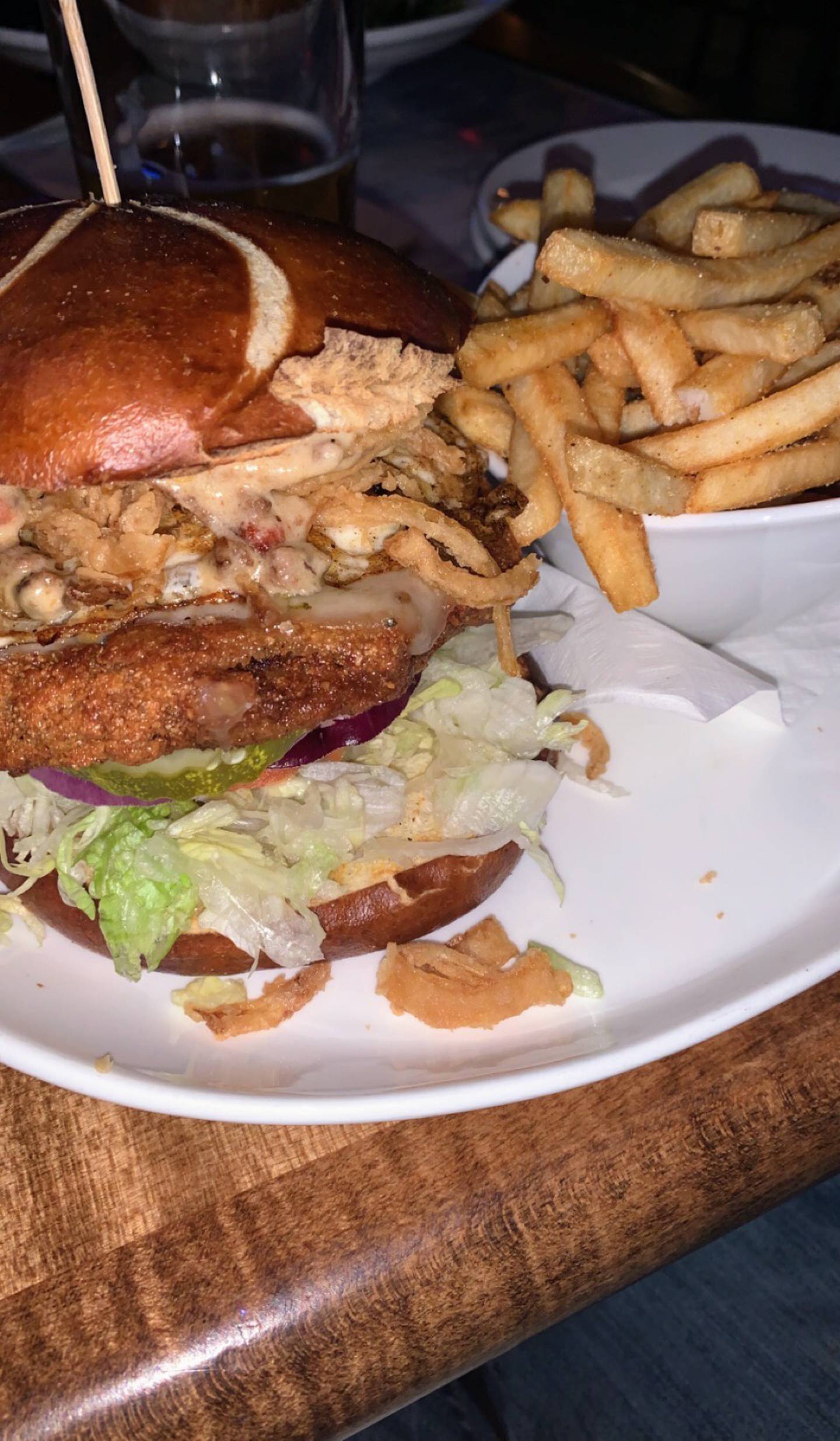 My fellow diner ordered the Bang Bang Shrimp for $14. It's conceived as a generous salad crowned with large pieces of seafood, and Bulldog provided a plentiful number of shrimp.
The salad itself was served with sweet chili sauce, bacon, and ranch dressing, in addition to the traditional salad vegetables. It also was paired with two slices of toasted bread.
Given the combination of bread, beer-battered shrimp and salad greens topped with shredded cheese, the salad was colorful and visually pleasing.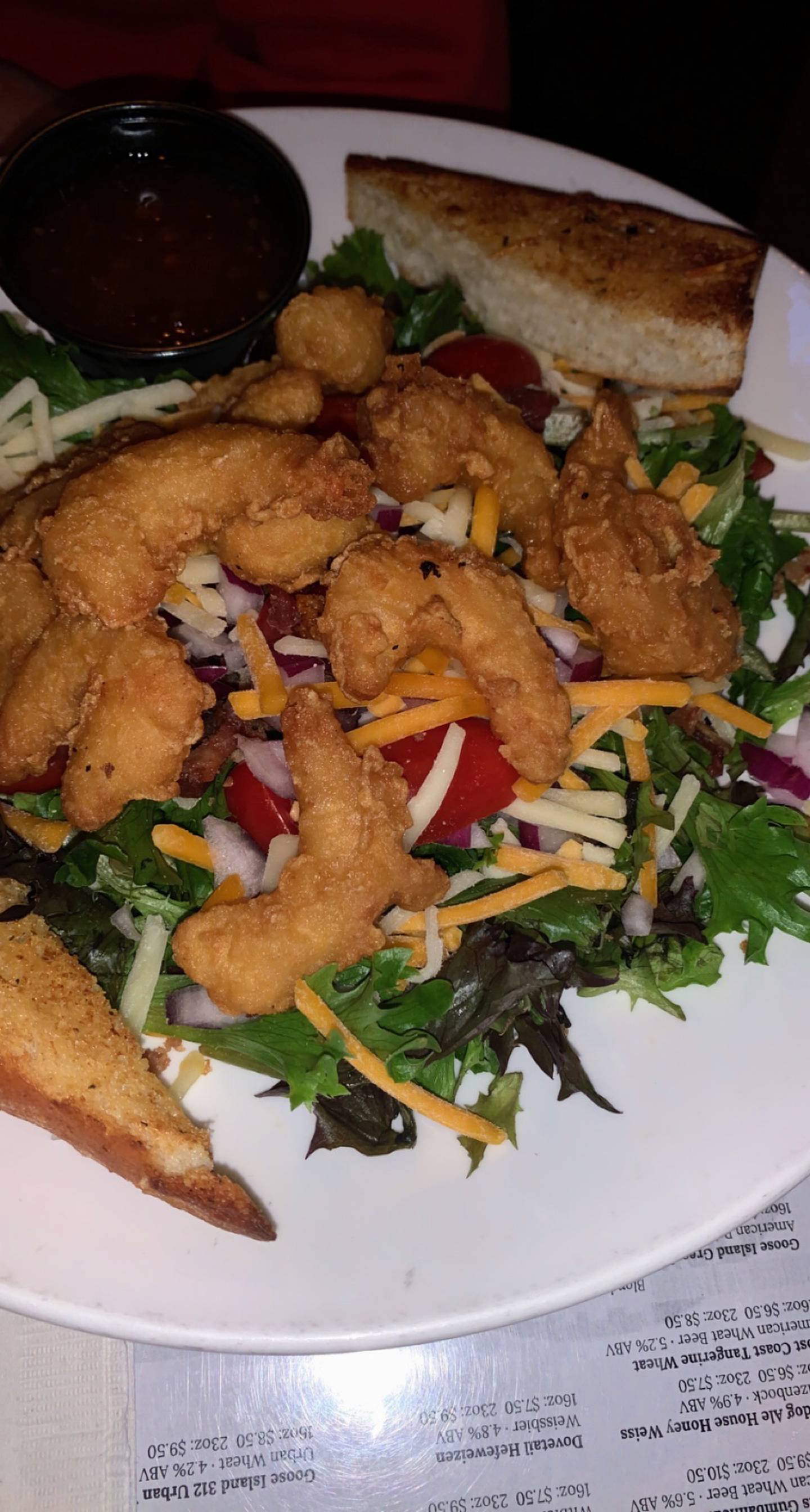 The third item we ordered was the Southwest Zesty Chicken for $15. It was a thick wrap filled with chicken and vegetables in a tortilla shell. It included avocado, tomatoes, pico de gallo, pepper Jack cheese and jalapeño to go along with the Buffalo chicken.
Like the other items at Bulldog, it delivered plenty to eat and tasted great.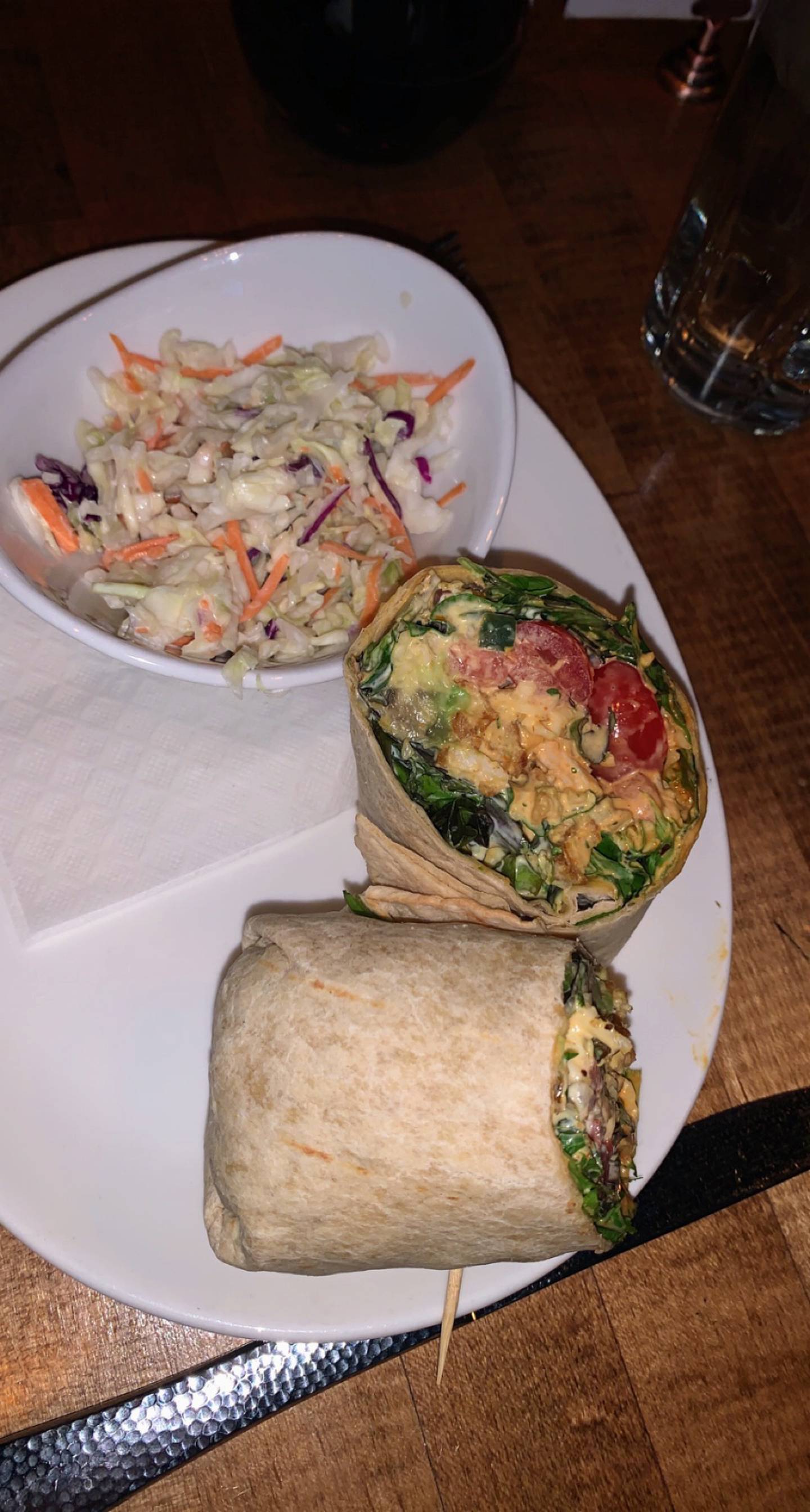 The menu includes a choice of pizzas and children's selections. The dessert array tempts with such items as homemade cheesecake and beignets, and RumChata Bread Pudding. The dish offers warm bread pudding baked with RumChata liqueur and golden raisins. It's topped with whipped cream, caramel and RumChata sauce.
Bulldog is a recommended destination for good food and to socialize. It has the visuals of an upscale restaurant, but a casual ambiance that is welcoming for people of all ages. In addition to the large food menu with many different options to choose from, Bulldog has an extensive beer and wine menu.
• The Mystery Diner is an employee at the Northwest Herald. The diner's identity is not revealed to the restaurant staff before or during the meal. If the Mystery Diner cannot recommend the establishment, we will not publish a story.
IF YOU GO
WHAT: Bulldog Ale House
WHERE: 1501 Route 31, McHenry
PHONE: 815-578-0333
INFORMATION: bulldogalehouse.com