If you look up the definition of "Renaissance man," it states "a person with many talents and or areas of knowledge." You also just might find Rikki Lee Travolta's name under that definition. Travolta is an actor, playwright, blogger, author, radio host, singer, and founding chair of the Huntley Park District's It's Showtime Theatre. Oh, and he also happens to be the producer of a brand new and already popular PBS television program: "The Polish Cooking Show."
I first encountered Travolta in TownSquare Players' June 2016 production of "One Flew Over the Cuckoo's Nest," which I reviewed at the Woodstock Opera House. Travolta played the role of Randle P. McMurphy' and I was impressed with his "roguish, spirited and raspy antihero." Travolta presented a "tauntingly energetic antagonist" to the play's authority characters, and a "sweetly compassionate friend" to the inmates.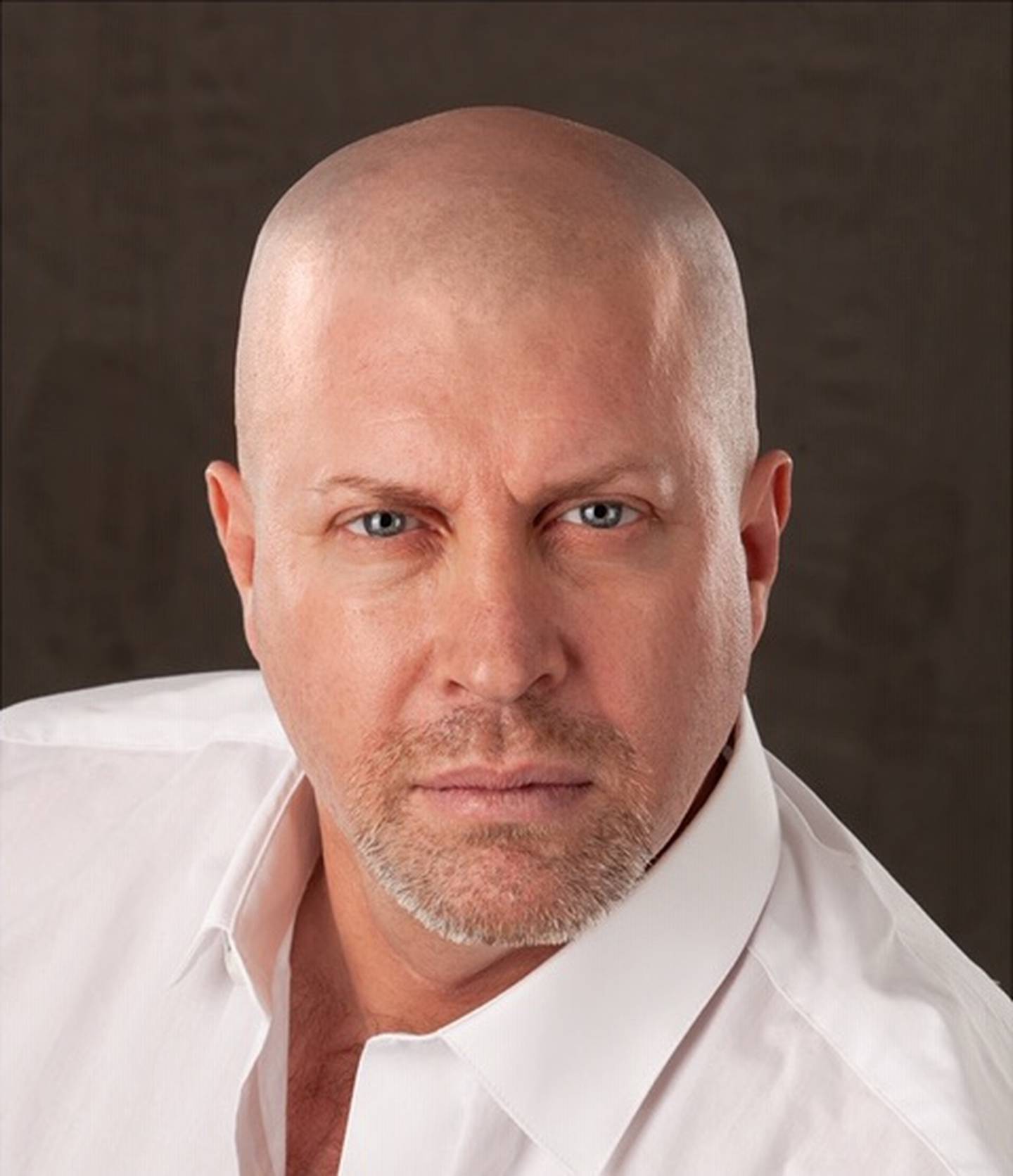 He has an extensive acting résumé, but Travolta lists Brick in "Cat on a Hot Tin Roof" as another dramatic favorite, and Tony in "Tony n' Tina's Wedding" as his favorite comedic role. And as his involvement with his band, the Vagabond Angels, would indicate, he also has a propensity for musicals, having starred as Joseph in "Joseph and the Amazing Technicolor Dreamcoat" and Tony in "West Side Story." As for another medium? He currently is filming the dark comedy "The Sleight" under the direction of Ben Kurstin, with locations shot in Chicago and Northbrook.
The idea for It's Showtime Theatre in Huntley came when Travolta was driving to do his radio broadcast at Huntley community radio station 101.5 FM. He passed the Huntley Park District sign advertising the Cosman Theater. Not being acquainted with the Cosman, Travolta researched it, and when he couldn't find any reference to a resident theater group, he called the park district and asked if they would be interested. With their affirmative reply, Travolta assembled a group of theater minds from the area to get the ball rolling. Under the It's Showtime umbrella, the park district currently offers youth theater and improv programs with an eye to establishing a future adult theater group.
You can hear Travolta every week on his 3 p.m. Friday radio broadcast on 101.5 FM. Having been a guest on his show, I can state he asks insightful questions and has an uncanny knack for putting guests at ease. Travolta is articulate and witty, which is what you'll also encounter with his "Life and Times" blog. At times, it may be considered controversial and political, but his blogs are always engaging, intelligent and diplomatic.
Travolta is the author of three books: the autobiographical "Unbecoming Travolta: A Memoir of Mania and Multiple Personalities"; the fictional "My Fractured Life," a tragic comedy about movie stars and the seedy side of Hollywood; and "Blood Lust," which is billed as a whimsical expose of Hollywood and vampirism.
But now Travolta is engaged in a new and exciting project: producing. Under his Love and Light Productions company, the PBS pilot of "The Polish Cooking Show" premiered right before Thanksgiving on WTTW, and already has been picked up for 12 more episodes – a full season.
Conceived as a companion piece to the popular "Flavor of Poland," Travolta's program is one part cultural, one part educational, and one part cooking. But as Travolta explains, "At the end of the day, the show is about love – the love of Polish culture, the love of Polish food, and the love of each other."
The premise is a realistic delight – celebrating the Polish custom that when a young man gets married, his mother's duty is to take the new daughter-in-law under her wing and teach her the family's recipes, stories and traditions. And the two leads couldn't be more charismatic or natural. Ala Rokita, aka Mama Ala, was born in Warsaw and emigrated to the United States to escape martial law. She raised her family in Chicago; son Matt married Natalie Czupta, who, by the way, has the best facial asides. The first episode presented Mama Ala showing Natalie Rokita how to make golabki (cabbage rolls stuffed with minced meat and rice).
Travolta exhausts me with his artistic and versatile accomplishments. Yet I know full well he's not done performing, promoting, creating and dreaming. Fortunately for us.
• Regina Belt-Daniels has been involved with theater in New York, Ohio and Illinois in many capacities ranging from stage manager to director to actor. When not participating in or writing theater reviews, she enjoys teaching and traveling with her husband.
IF YOU TUNE IN
BLOG: Lifeandtimesofrikkileetravolta.wordpress.com
RADIO: huntleyradio.com