McHenry County Board member Kelli Wegener announced Wednesday she is running for McHenry County Board Chairman in the 2024 election.
Wegener, who serves the fifth district of the McHenry County Board, could be running against Republican incumbent Michael Buehler.
Buehler, owner of D&M Scale Service Inc. in Bensenville, won the race in 2020 against Democratic incumbent Jack Franks. Franks was the first Democrat to hold the chairman position, and this is Buehler's first time in an elected political position.
Wegener has disagreed with Buehler in the past on his nomination of Democrat John Collins to fill a seat left by state Rep. Suzanne Ness in 2021.
Both Buehler and Wegener's terms end in December 2024.
"I think changes need to be made in the county. I want to start with more transparency in the board,"

—  Kelli Wegener, McHenry County Board member
Wegener, a Crystal Lake resident, describes herself as a fiscally conservative Democrat. The key issues she wants to campaign for as County Board chairman are fiscal responsibility, women in democracy, environmental protections, the opioid epidemic, mental health and equality.
"Our county deserves moderate, ethical leadership that looks out for the best interests of our residents, rather than special interests," Wegener said.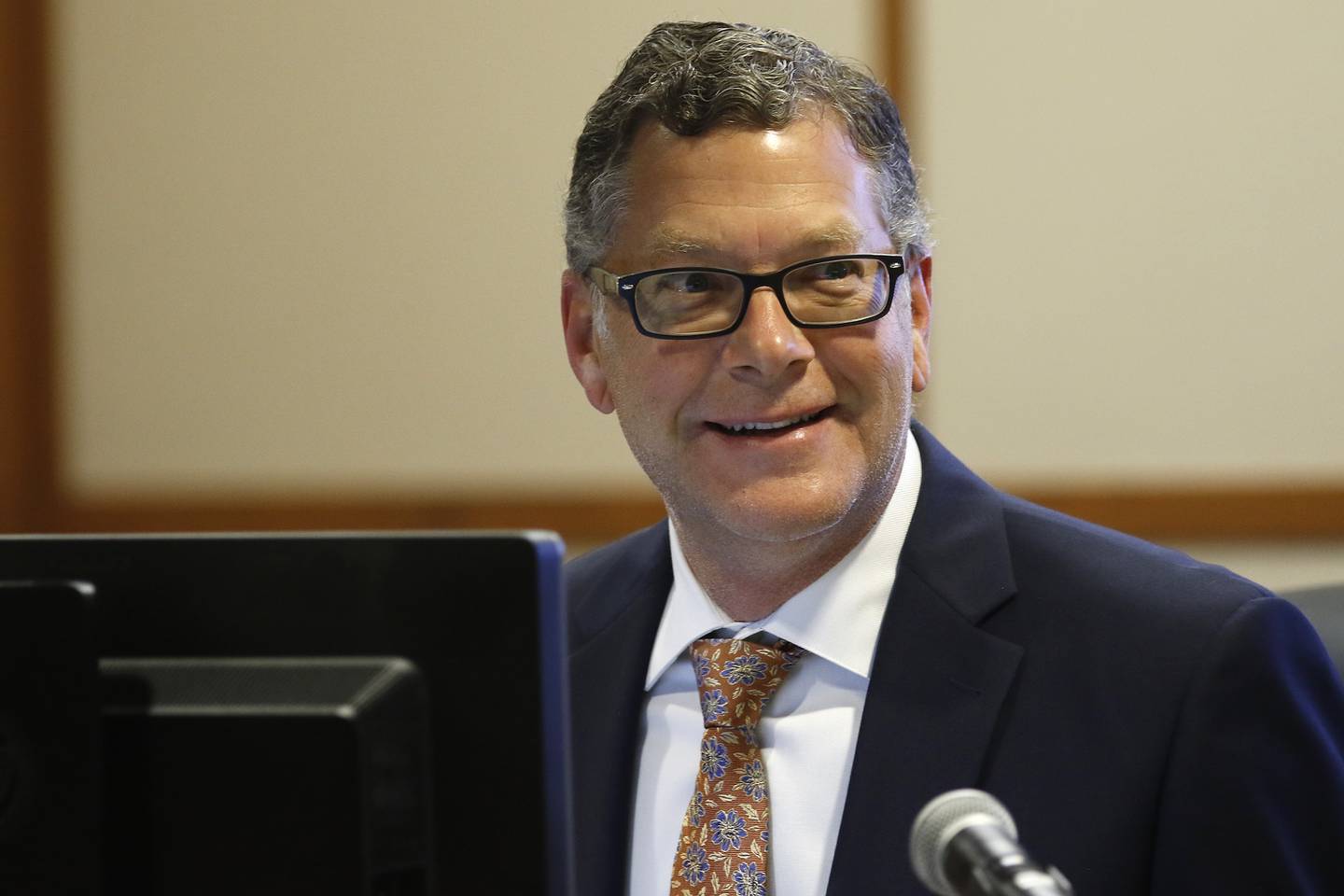 Buehler did not respond to a request for comment.
Wegener previously was a bank examiner at the Federal Reserve Bank and works for the First Congregational Church in Crystal Lake as the financial administrator.
A "solid accounting background" and being a good communicator are ways Wegener said she'll stand out in the campaign.
"I think changes need to be made in the county. I want to start with more transparency in the board," she said.
Wegener said her endorsements include state Rep. Suzanne Ness and McHenry County Board members Carolyn Campbell, Theresa Meshes, Lou Ness and Gloria Van Hof. Former state Sen. Melinda Bush, former state Rep. Lauren Beth Gash and McHenry County Democratic Chairman Kristina Zahorik also have endorsed.
"It seems like the chair position can be used in a partisan way," Wegener said.
Wegner said in a phone call with the Northwest Herald that one of her goals is to increase internet access to the north and west areas of McHenry County. She has seen "first hand" how unreliable internet access can affect residents.
She serves on the boards of Home of the Sparrow, McHenry County Democratic Women and the Community Foundation of McHenry County.
"It's very important to have conversations with people, especially on things we don't agree on," Wegener said. "I find that we always have some common ground."