Both incumbents in Crystal Lake are in position to hold onto their City Council seats, while a first-time candidate is "cautiously optimistic" about joining the council, based on unofficial and incomplete results from Tuesday's election.
Incumbents Ellen Brady and Brett Hopkins were leading with 2,340 and 2,634 votes, respectively, as of Wednesday in total votes for Crystal Lake's City Council race, which had five candidates vying for three seats.
With the retirement of council member Cathy Ferguson, at least one seat was guaranteed to go to a newcomer, and three community members opted to run. Out of the group, business owner Denise Smith had the next highest total with 2,210 votes, early election results show. Robert Brechbiel followed with 1,545 votes and Donald Kountz with 1,523, according to unofficial results.
While still not final, the totals from Tuesday's results include early voting, mail-in and Election Day ballots, according to the McHenry County Clerk's Office website. Late-arriving mail-in ballots and provisional ballots are not included in the totals.
About 17,900 mail-in ballots still were outstanding countywide as of Wednesday and could be counted if postmarked by Election Day and received in time, McHenry County Clerk Joe Tirio said.
The results will be finalized April 25.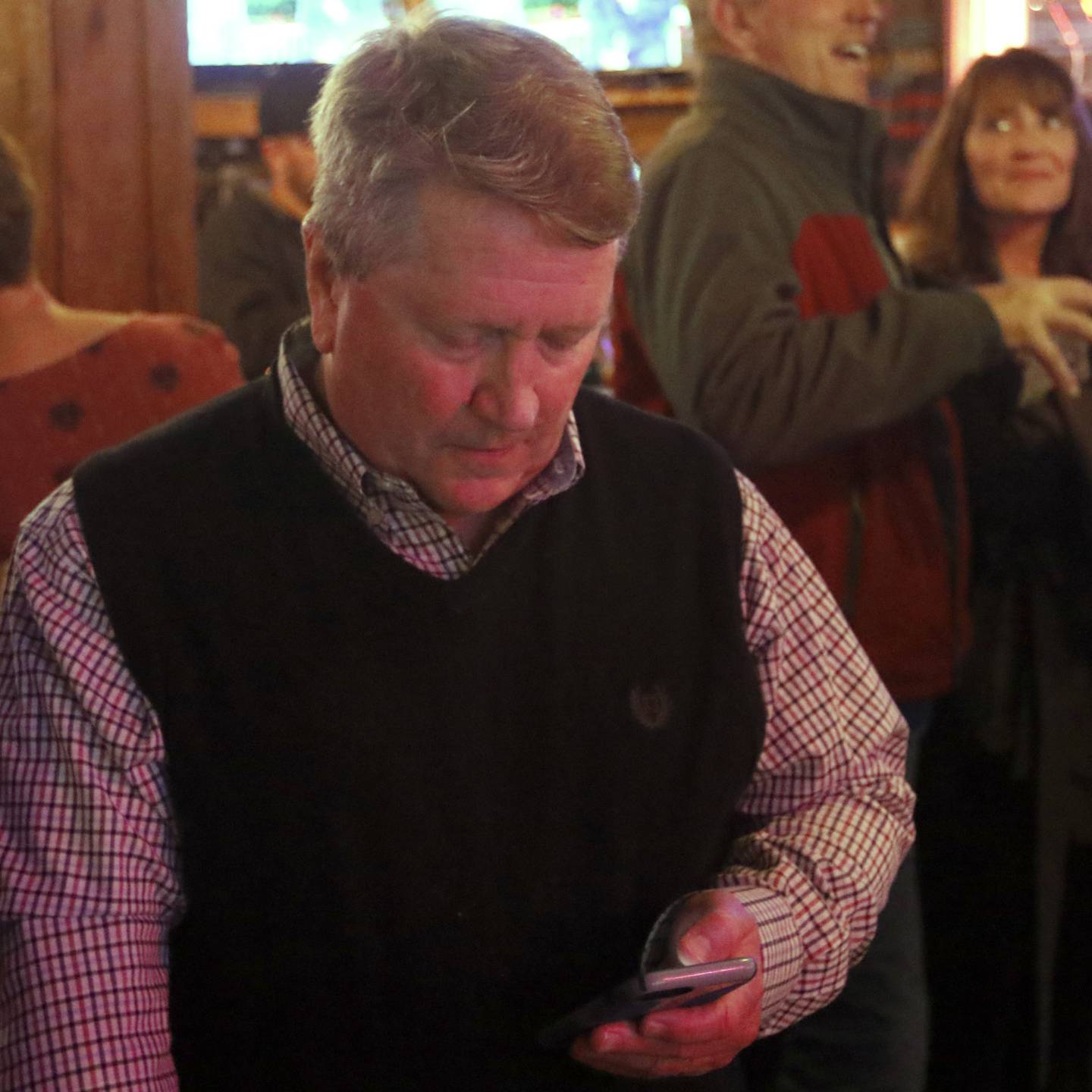 Hopkins said he feels good about holding onto his margin, but added he'd accept the results no matter what might change in the coming days.
Possibly heading into his fourth term on the City Council, he pointed to several projects on Route 14 that he hopes to see cross the finish line, such as the Water's Edge at Three Oaks shopping center redevelopment.
Last year, the city approved tax increment financing, or TIF, district for the area. The project is set to include more than 270 rental units, a grocery store, new retail and restaurant space, and a hotel.
Brady, who will serve her seventh term on the City Council if results hold, and Smith both brought up Water's Edge as a priority.
"We've worked long and hard to get a plan in the works," Brady said. "I'm looking forward to this happening."
Brady also wants to see the city prioritize replacing its lead pipes, which she said will be a lot of work.
Smith said her first priority, if elected, will be learning how the city operates, she said. She wants to understand the ins and outs of the city, talk with department heads and see what their needs are.
Improving community engagement is another focus Smith said. She wants to bring small business into the community and involve residents in decisions, saying she thinks a lot of people have great ideas.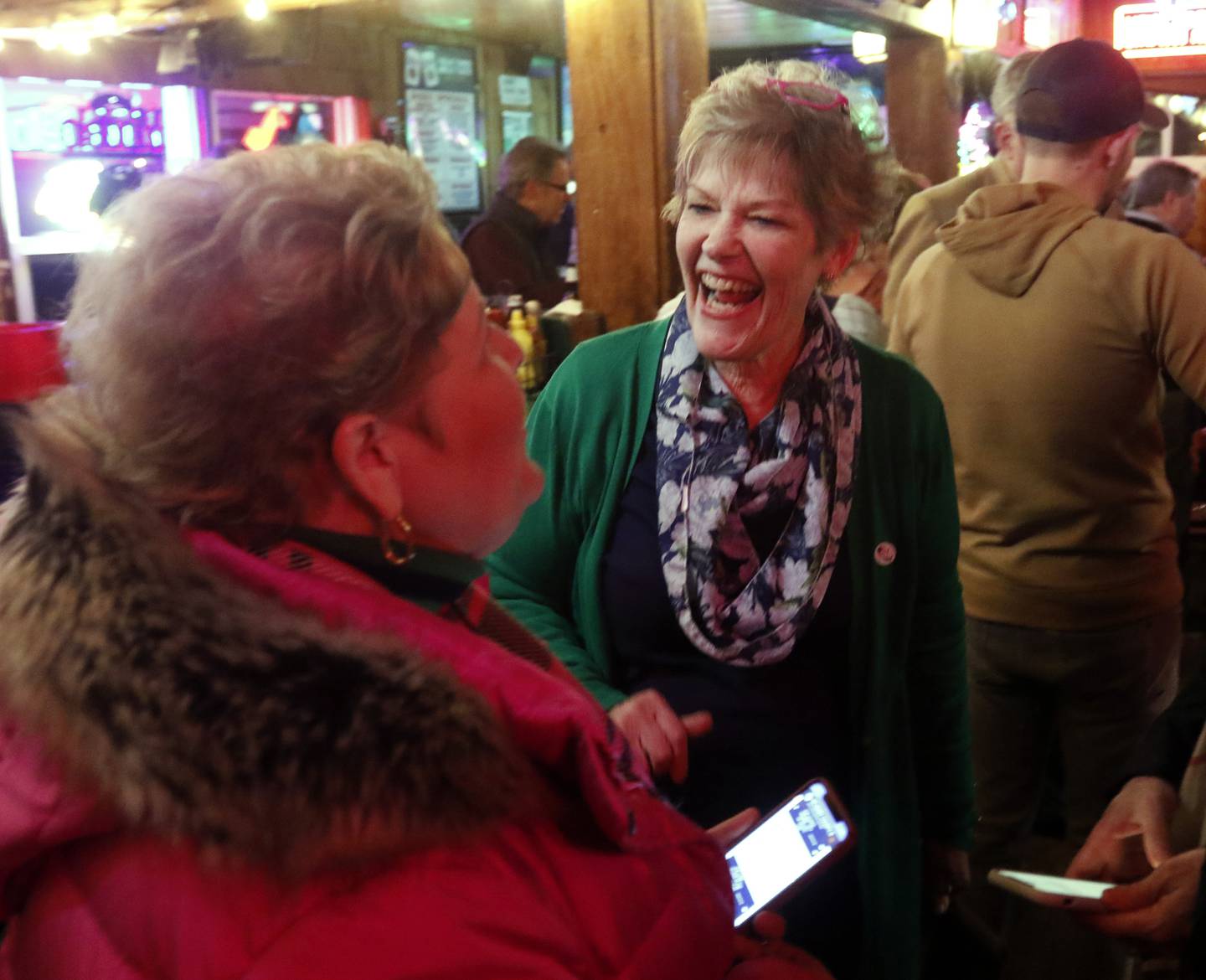 Donald Kountz, currently sitting in fourth place in the results, said in an email Tuesday night that he wished the three vote leaders the best and thanked everyone who voted for him.
Kountz did not respond to follow-up questions.
An attempt to reach Robert Brechbiel on Wednesday was not successful.
Crystal Lake has always been the premiere city in McHenry County and under my watch that will continue

—  Crystal Lake City Council candidate and incumbent Ellen Brady on the unofficial election results from Tuesday
Reflecting on the race, Hopkins said he was "overwhelmed" by the amount of support that he got and was surprised by the results.
Smith said it was a "pleasant experience" for her. She felt like all the candidates running were about making the city better and there wasn't divisiveness in the race.
For Brady, she said she is excited to work with Smith and is glad the race is done. "Crystal Lake has always been the premiere city in McHenry County and under my watch that will continue."