When Yeika Ares was 25 years old, she was diagnosed with cancer and took some time off of school to heal mentally and physically, she said.
Today, Ares, now 39, of Huntley is back at school and on her way toward earning an associate degree of art at McHenry County College in Crystal Lake.
After graduating in May, Ares said she is excited that with the newly announced McHenry County College University Center underway in Woodstock, she can continue her education toward a bachelor's degree and hopefully a master's degree in clinical social work with little change to her daily routine and lifestyle.
College officials announced this week that renovations will begin this summer at what has been the site of the Aurora University campus since 2009.
"This initiative will make the dream of a bachelor's degree achievable to all residents of the county, removing the sometimes-overwhelming barrier of having to travel to pursue a degree," Christina Haggerty, MCC's vice president of marketing and communications, said in a news release this week.
McHenry County College will purchase the space from Aurora University and renovate it into the MCC University Center, adding additional partner universities while continuing to collaborate with the university to offer degree programs already in place.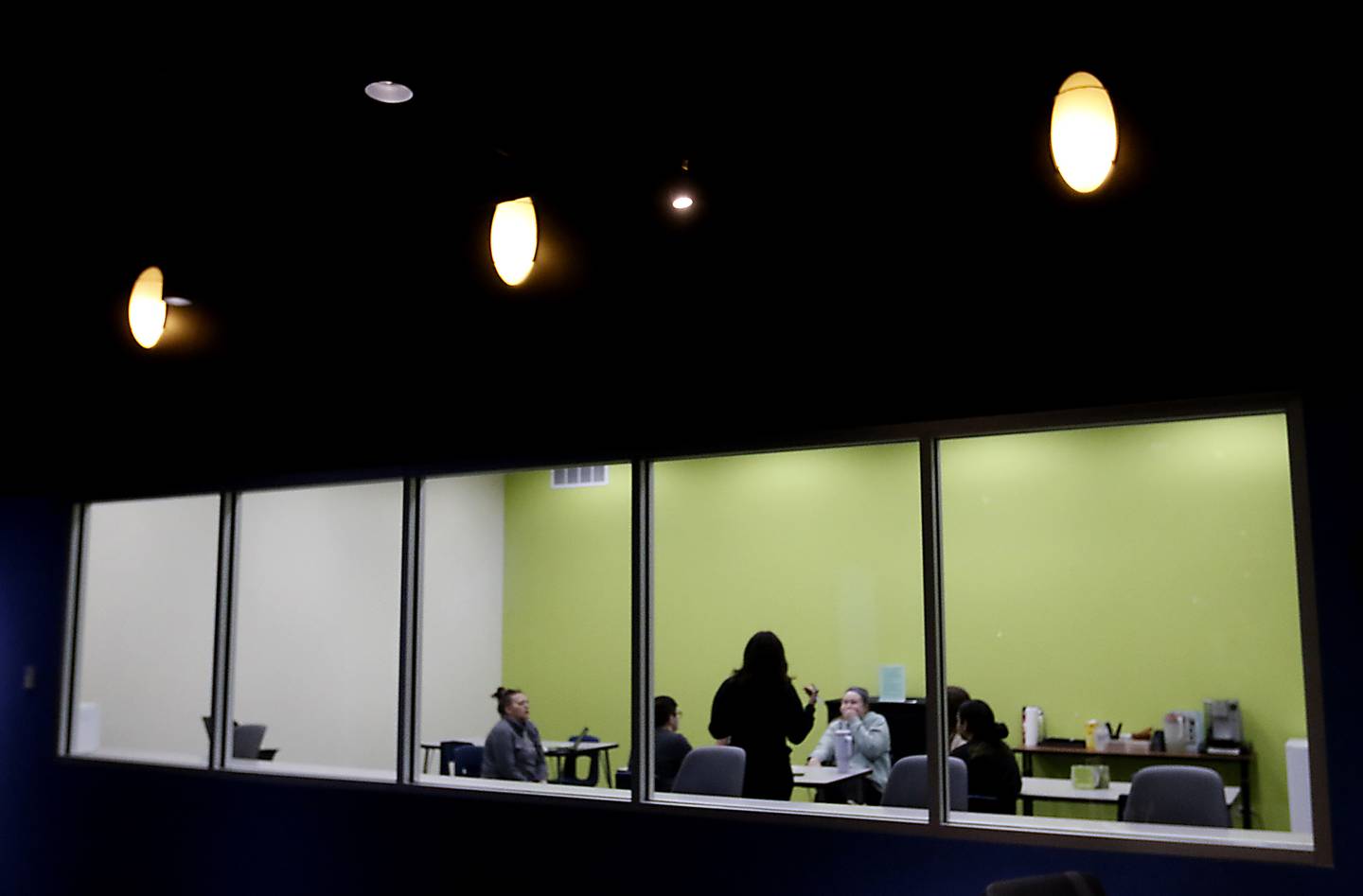 Haggerty did not respond to questions about the project's cost. An exhibit for a loan agreement included in the McHenry County College Board of Trustees meeting packet indicates the college will purchase the property for $1.4 million with $300,000 to be paid at closing, another $300,000 by both July 1, 2024, and July 1, 2025, and then $500,000 by July 1, 2026.
The purchase was approved March 23 by the trustees in an unanimous vote.
This initiative will make the dream of a bachelor's degree achievable to all residents of the county.

—  Christine Haggerty, McHenry County College's vice president of marketing and communications
Tuition will not be increased because of this project, Haggerty said.
"The purchase and renovation of the center will be funded by a combination of private philanthropic gifts, grant funding and college capital funds," she said.
Woodstock Mayor Michael Turner said a new MCC university campus "in the heart of Woodstock" is "a win for students, families and businesses throughout" the county, as well as a "significant economic opportunity for Woodstock."
"I couldn't be more pleased and appreciative that MCC will be investing here in Woodstock," he said in an email Thursday.
Though still working out course offerings for the new University Center, school officials have been working with Aurora University to offer bachelor's degrees in occupations prevalent in the county, such as early childhood education and social work.
"We have been in discussion with Aurora University and other universities for several months about the possibility of launching this," Haggerty said.
McHenry County College has not released the names of the other universities it's talking to as those agreements are still in the works, McHenry County College President Clint Gabbard told the trustees at the March 23 meeting.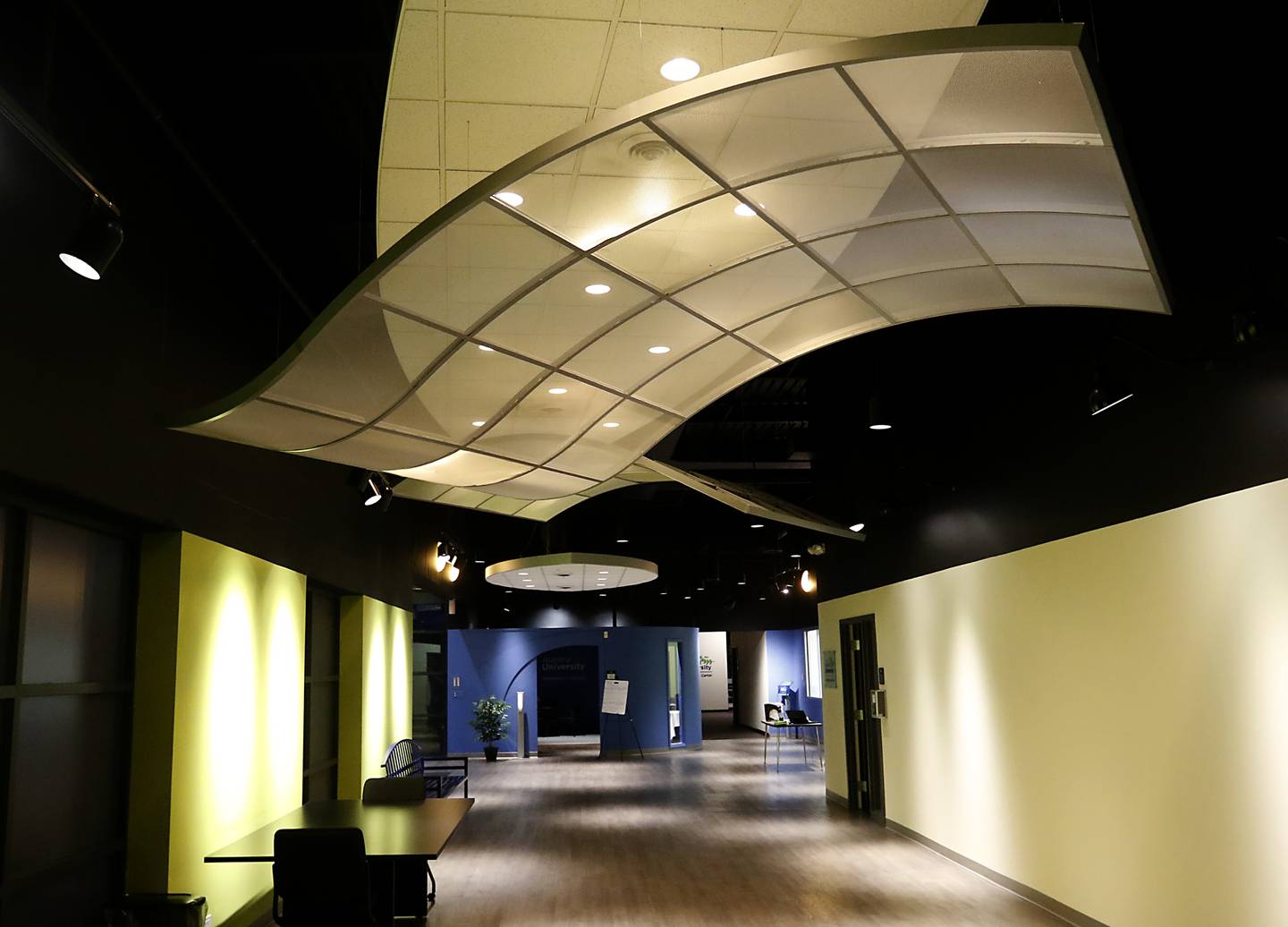 Haggerty said the diplomas given for the bachelor's degrees will show the name of the partner institution and not McHenry County College.
While the focus at this time is creating agreements with universities to offer bachelor's degrees at the Woodstock site, master's degrees "could also be a possibility," she said.
"We are in conversations with a few universities that may wish to offer [master's degrees]," she said. "However, this is all still in the discussion and planning stage at this time."
MCC has looked at a model similar to Harper College's University Center in Palatine where several universities offer distinct degrees based on several factors, including transfer information and demand.
"Students finishing their associate's degrees at MCC or community members who have [paused] to work or raise families after completing parts of degrees, deserve a local opportunity to complete bachelor's and master's degrees," Gabbard said in the news release.
"Instead of ignoring the barriers facing folks in dealing with work, family, distance barriers, this MCC University Center will build an exciting, essential bridge to degree completion, in the heart of our community," he continued. "The future of higher education will constantly need new solutions to old problems. The MCC University Center is one more step in making what seemed overwhelmingly challenging to our students now immensely possible."
Gabbard praised Aurora University for initially "planting" their undergraduate and graduate degree programs within the McHenry County community.
Offering such educational opportunities in Woodstock is something the university is proud of, said John Ammons, chair of Aurora University's Board of Trustees.
Gabbard said "anyone and everyone" working toward completing degrees "should be given that chance."
"These degrees change the trajectory of people's future for a lifetime," Gabbard said. And, there is a strong likelihood that University Degree earners will settle in to live, work, and raise families in McHenry County."
Correction: This article was updated to correct the spelling of Christina Haggerty's name.