Mayor Bob O'Dekirk on Friday accused an opponent in the Joliet mayoral race of hiding behind a political action committee that put out a mailer critical of his record as a police officer.
With the April 4 consolidated election just more than a week away, the mayor attempted to link Terry D'Arcy and his campaign attorney Burton Odelson to the "bad cop" mailer.
D'Arcy's campaign manager said the campaign had nothing to do with it. So did attorney Odelson.
"I couldn't have been that bad of a cop because I caught Terry D'Arcy and his campaign lawyer red handed about 20 minutes after someone gave me a copy of the negative mail they left their fingerprints all over," O'Dekirk said in a news release.
The mailer sent by Integrity PAC highlights seven suspensions O'Dekirk received as a Joliet police officer and a 2020 incident in which the mayor got in a scuffle with two protesters at a Black Lives Matter rally.
O'Dekirk pointed to Odelson's contributions to Integrity PAC of $5,000 in 2021 and $2,500 in September as evidence that the mailer came from the D'Arcy campaign.
Integrity PAC was created in January 2017 to help "elect qualified individuals who maintain honesty and strong moral principles at the local, county and state." The PAC's address is a Post Office Box in Riverside and it lists J. Hurt as its treasurer and chair, according to online records filed with the Illinois State Board of Elections.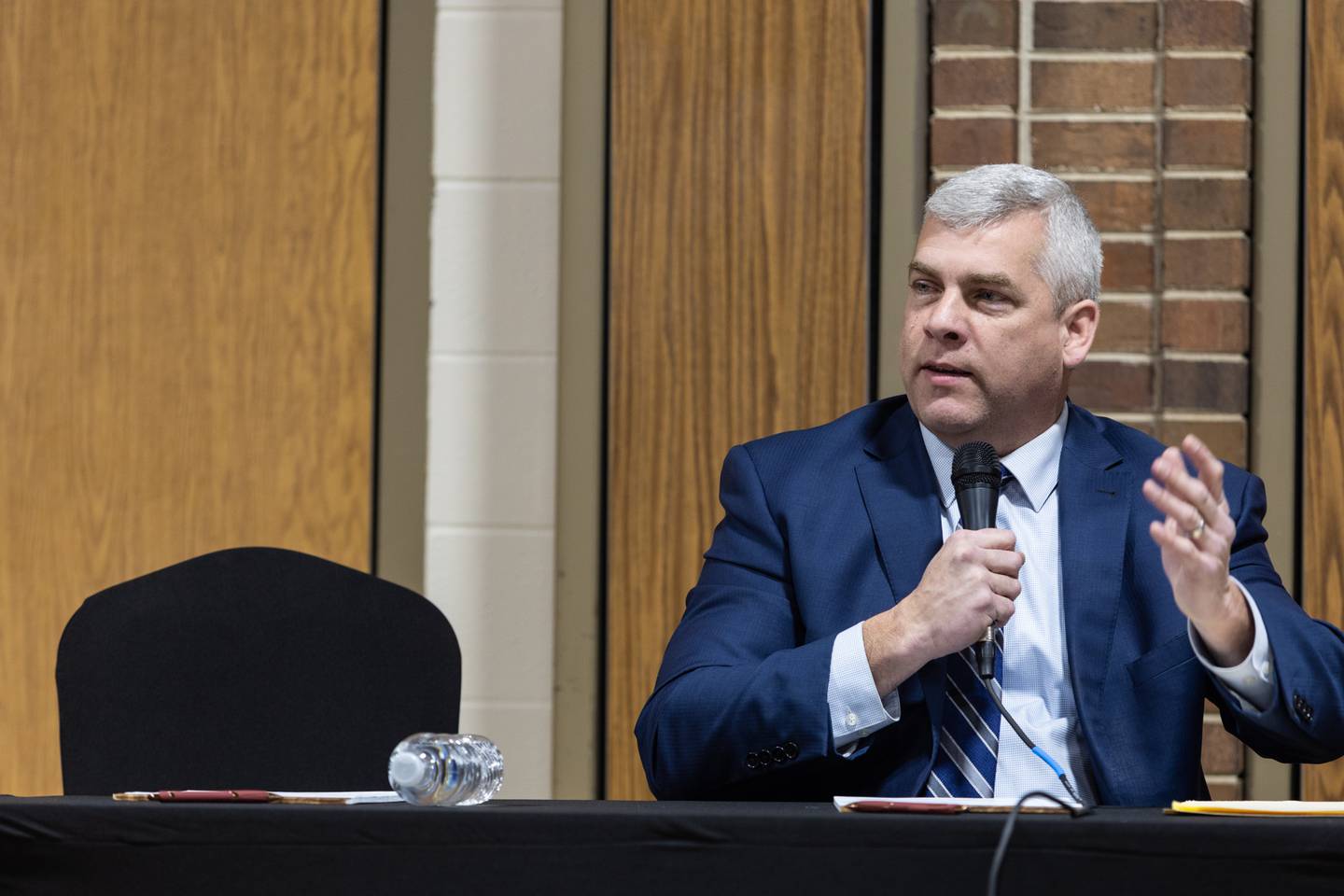 JR Patton, D'Arcy's campaign manager, put out a statement saying the campaign had nothing to do with the mailer.
"Every publication developed and financed by the D'Arcy campaign is, in strict accordance with Illinois election law, identified as Paid for by D'Arcy for Joliet," Patton said.
The statement also says that O'Dekirk in eight years as mayor "has amassed a Rolodex of enemies, any one of which could be the source of the mail piece. Terry D'Arcy cannot be held responsible for what other people do."
The dispute over the mailer comes on the heels of two recent polls, one paid for by D'Arcy's campaign, that shows O'Dekirk trailing by double-digits. D'Arcy's car dealerships also contributed $27,400 to his campaign earlier this week, records show.
Odelson said he first learned of the mailer from O'Dekirk's news release and that he is not involved in the political side of D'Arcy's campaign.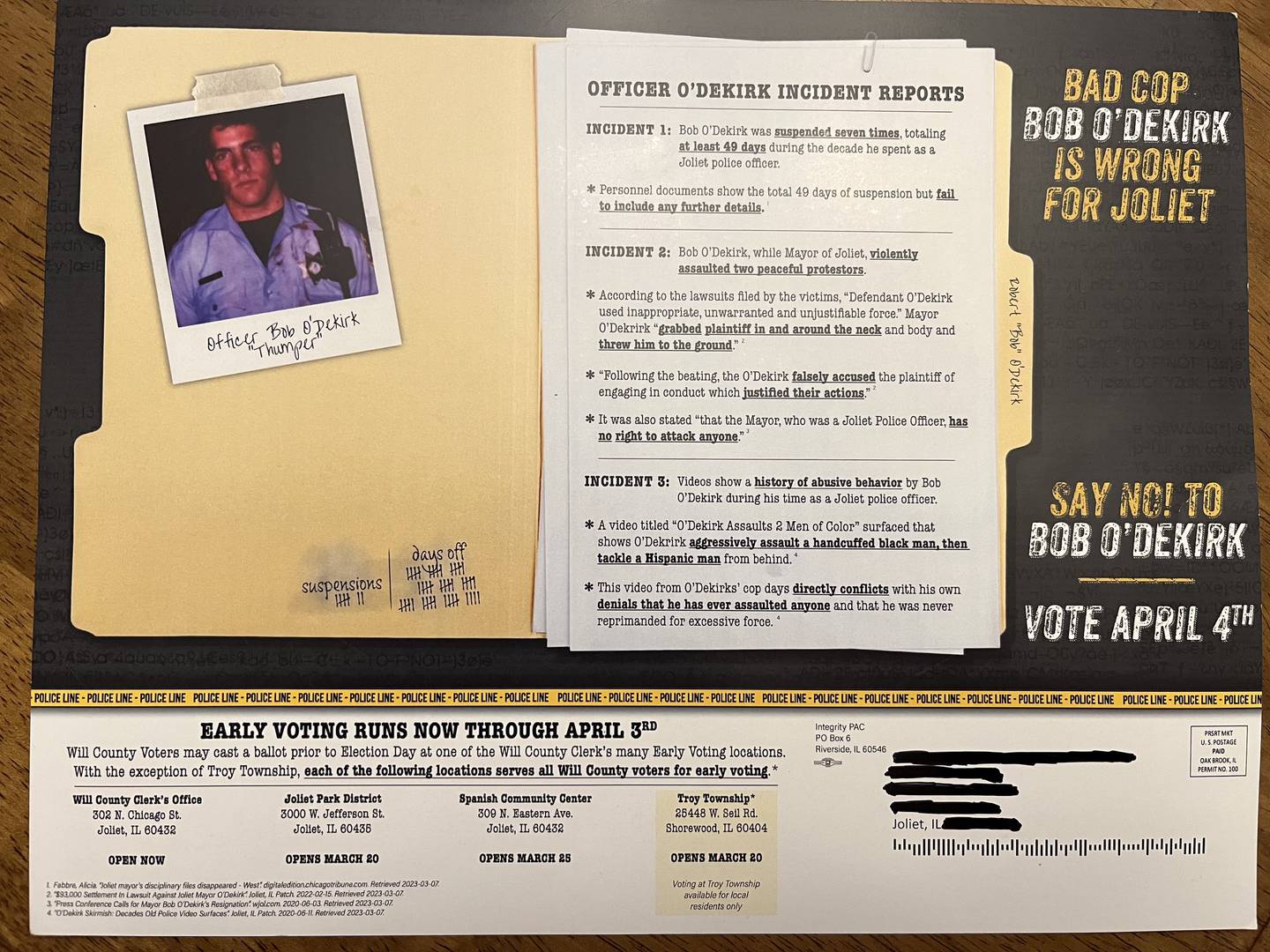 "It pisses me off that he brings me into a race I have nothing to do with other than as a lawyer," Odelson said.
Odelson is a prominent election lawyer in Illinois. He and his firm are serving as attorneys for numerous campaigns including that of Chicago mayoral candidate Paul Vallas. He also is representing Will County Clerk Lauren Staley Ferry in an election lawsuit in Will County.
He also worked with O'Dekirk in his first mayoral campaign in 2015 and helped develop the transition plan as O'Dekirk prepared to take office, Odelson said.
O'Dekirk in his news release alleged that the mailer was the product of a secret scheme that D'Arcy was unwilling to put his name on.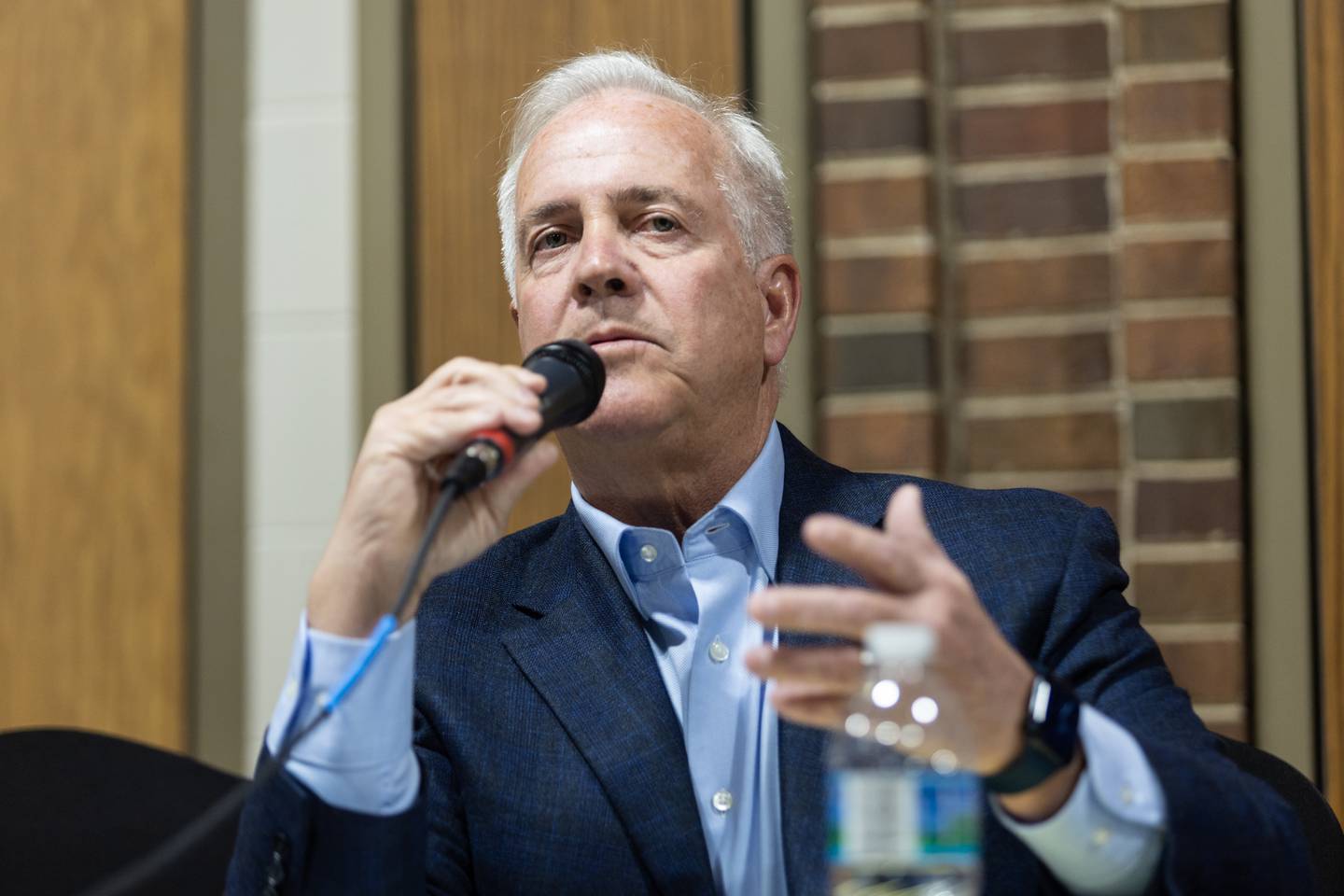 "I have pointed out the failures and contradictions of Terry D'Arcy's candidacy, but I am man enough to put 'Paid For By Citizens For O'Dekirk' on the mailing so people can ask me about it," O'Dekirk said.
O'Dekirk then describes himself as "a former boxer" and says, "If Terry D'Arcy wants to throw a punch, he should do it himself and not hire political thugs to punch me in the back of the head when I'm not looking."
In his news release, the mayor defended his record as a Joliet police officer.
He noted that he had been nominated four times for Officer of the Year, was the 1995 recipient of the Martin S. Murrin Labor award and received several Officer of the Month commendations.
O'Dekirk in his news release also said he is considering a defamation lawsuit against D'Arcy and Odelson.
Patton dismissed the threat, saying, "Bob's flailing at anything now."
Odelson said he would welcome a lawsuit.
"Bring it on," Odelson said. "Tell him be careful what he wishes for. Come on, sue me."