On Friday, Jan. 8, 1993, two killers armed with a handgun, their pockets filled with bullets, walked into a Palatine Brown's Chicken & Pasta around closing time.
They had with them rubber gloves, authorities said, but no masks. There would be no need to conceal their identities from owners Richard and Lynn Ehlenfeldt and their employees. Killers James Degorski, 20, and Juan Luna, 18, didn't intend to leave any witnesses, authorities said, evidenced by the piece of wood they wedged under the restaurant's back door, making escape impossible.
At 9:48 p.m., some 40 minutes after Luna ordered and consumed a chicken dinner, the remains of which yielded the DNA that later linked him to the murders, he and Degorski cut the power and left with about $1,800. But prosecutors said this crime was never about money. It was about the thrill.
Hours later, police -- alerted by family members concerned when their loved ones failed to return home -- discovered the bodies of the Ehlenfeldts and their employees -- Michael Castro, 16; Guadalupe Maldonado, 46; Thomas Mennes, 32; Marcus Nellsen, 31; and Rico Solis, 17 -- in a walk-in freezer and a cooler.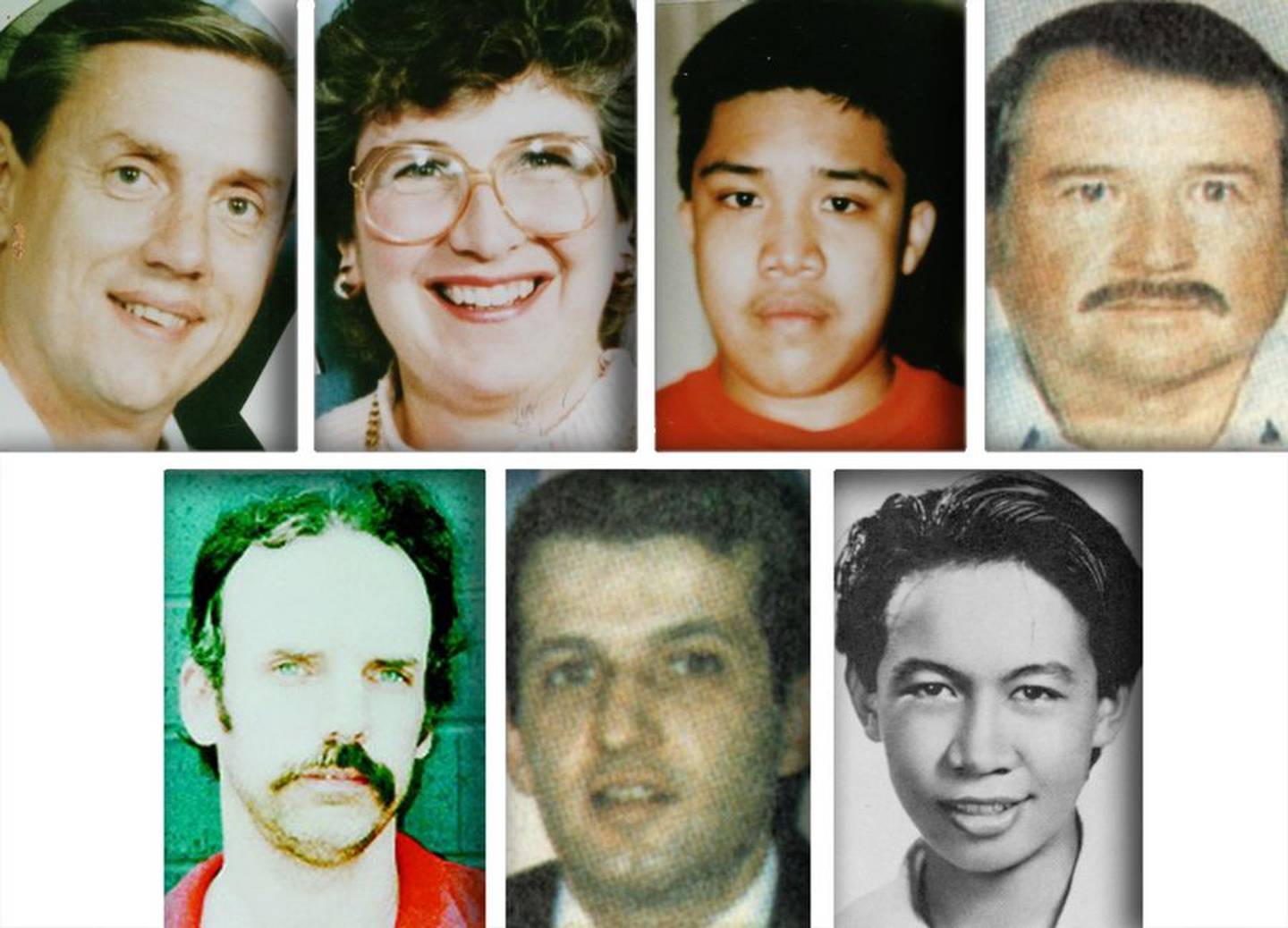 All had been shot in the head. Some suffered gunshot wounds to their hands; authorities said they were defensive.
For nine years, the murders remained unsolved until Anne Lockett, Degorski's former girlfriend, called Palatine police with the tip that led to Degorski and Luna's arrest. Lockett told authorities Degorski called her the day after the murders and told her to watch the TV news because he had "done something big." She said Degorski confessed to her his participation in the murders later that month in the basement of his parents' Hoffman Estates home.
DNA linked Luna to the remains of a chicken dinner that forensic scientist Jane Homeyer had recovered from the scene and preserved. A discarded napkin contained his partial palm print. No physical evidence linked Degorski to the murders, but in an interview with police after his arrest in May 2002, he admitted shooting two of the victims.
Luna, 48, was convicted in 2007. Degorski, 50, was convicted in 2009. Both men faced the death penalty but were sentenced to life in prison without the possibility of parole after one Luna juror and two Degorski jurors declined to impose a death sentence.
They remain incarcerated at Stateville Correctional Center.
https://www.dailyherald.com/news/20230108/browns-chicken-murders-30-years-later-seven-murders-and-finally-justice