A young boy named Danny is at the center of the Stage 212 drama "Rabbit Hole," even though his character is never seen onstage.
It's because the 4-year-old has died, his presence and absence affect everyone in the five-character play, written by David Lindsay-Abaire.
Larry Kelsey, director of the play that won the 2007 Pulitzer Prize for drama, said many believe "Rabbit Hole" is a dark play. But not completely, Kelsey explained.
"There are some tender and humorous moments. 'Rabbit Hole' is how people are dealing with death. When it's serious, it's serious," he said.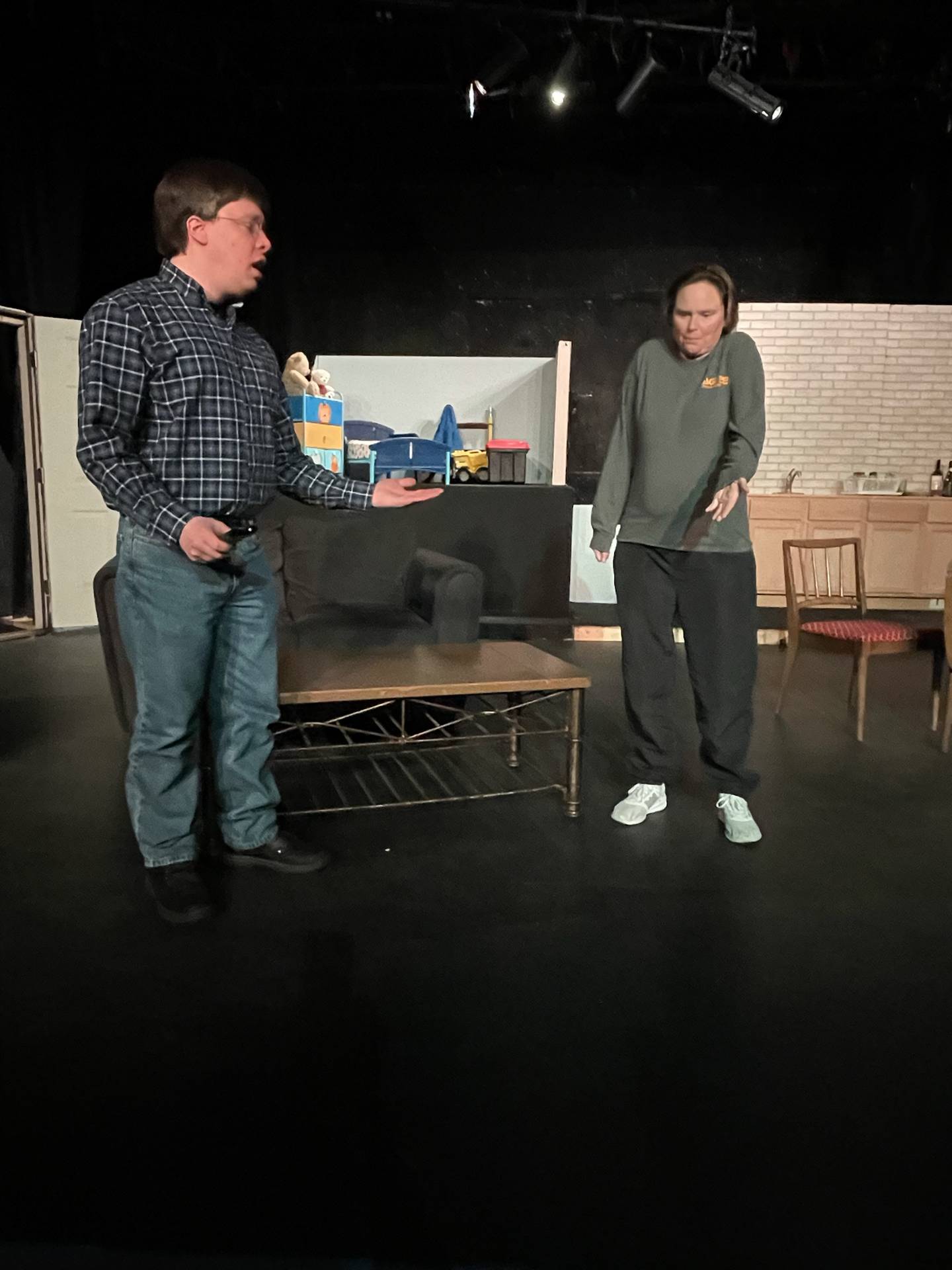 Zoe Peshel, portrays Becca, Danny's mom, who wants to forget much of her son's past. This puts her at odds with husband Howie, played by Nathan Nosalik.
"She has her conflicts and emotion," Peshel said of Becca. "She's trying to figure out how to handle the grief."
Peshel describes the play as "amazing" and likes its human aspect.
"It shows that when you go through a tragedy it will be OK and you will get through," she said.
Kelsey said he has had his eye on directing the play for several years. He presented "Rabbit Hole" to Stage 212′s board of directors, who granted him his wish.
"It really appealed to me. It's a beautiful script. ... That's what I like about this show," Kelsey said.
Peshel is serving as the play's set designer. Sarah Breyne, who portrays Becca's sister in "Rabbit Hole," also is the play's lighting designer.
Kelsey has worked with most of the play's actors before, and said directing such a small cast allows them to work on the play's nuances.
"They all take direction beautifully. Their chemistry is beautiful." the director said.
Additional cast members include Kathy Missel and Andrew Beer, Peshel's 15-year-old son. He is a sophomore at La Salle-Peru High School.
"Andrew does musicals," his mother said. "This is his first dramatic show. It's been fun to see him to shift his focus. He's done a great job and I'm very proud of him."
Production staff includes Kelsey; Joe Ennenbach and Jessica Breyne, producers; Beer, assistant director; Ella Johns, stage manager; Breyne, lighting designer; Yvette Lucas, light operator; Kyle Foley, sound designer; Fred Davis, sound operator; Peshel, set designer; and Brian Brown, Steven Kofoid, Scot Smigel and Cory Tomasson, set construction.
"Rabbit Hole" will be presented 7:30 p.m. Friday and Saturday, Nov. 12 and 13, as well as Thursday through Saturday, Nov. 18 to 20; and 2 p.m. Sundays, Nov. 14 and 21, at Stage 212′s Manahan Centre, 700 First St., La Salle.
Limited socially distanced seating is available for the Saturday, Nov. 13, performance. To reserve a socially distanced seat, call the box office at 815-224-3025. Masks are required inside the theater regardless of vaccination status.