1 Immerse yourself in the arts in Ottawa. The Starved Rock Country Festival of the Arts will feature an artisan market and youth art activities at Washington Square, a juried art show at Jeremiah Joe Coffee, musical acts at the Jordan block from 5 to 9:30 p.m. Friday, 2 to 9 p.m. Saturday and 11:30 a.m. to 5 p.m. Sunday; along with a narrative film festival at Roxy Cinemas from noon to 10:41 p.m. Friday, 11 a.m. to 9:30 p.m. Saturday, and 11 a.m. to 3:20 p.m. Sunday. Go to hwww.fotasrc.org for a full schedule and more details. The festival will coincide Saturday with Ottawa's Scarecrow Fest showing off the community's homemade scarecrows and featuring children's activities, including a petting zoo and magician at Washington Square.
2 Eat, drink and be merry in Streator. What better way to celebrate Streator native Clyde Tombaugh's discovery of Pluto than to bring Pluto Fest together with the Food Truck Festival in City Park. Both events start at 11 a.m. The food truck festival figures to feature about a dozen food trucks. The Pluto Fest is highlighted by the home brew beer tasting event under the tents. Pluto T-shirts will be for sale and other vendors will be set up in the park as DJ Kevin Galloway will play music from 11 a.m. to 1 p.m. and Ray's Rockets will perform from 1 to 4 p.m. at the Plumb Pavilion.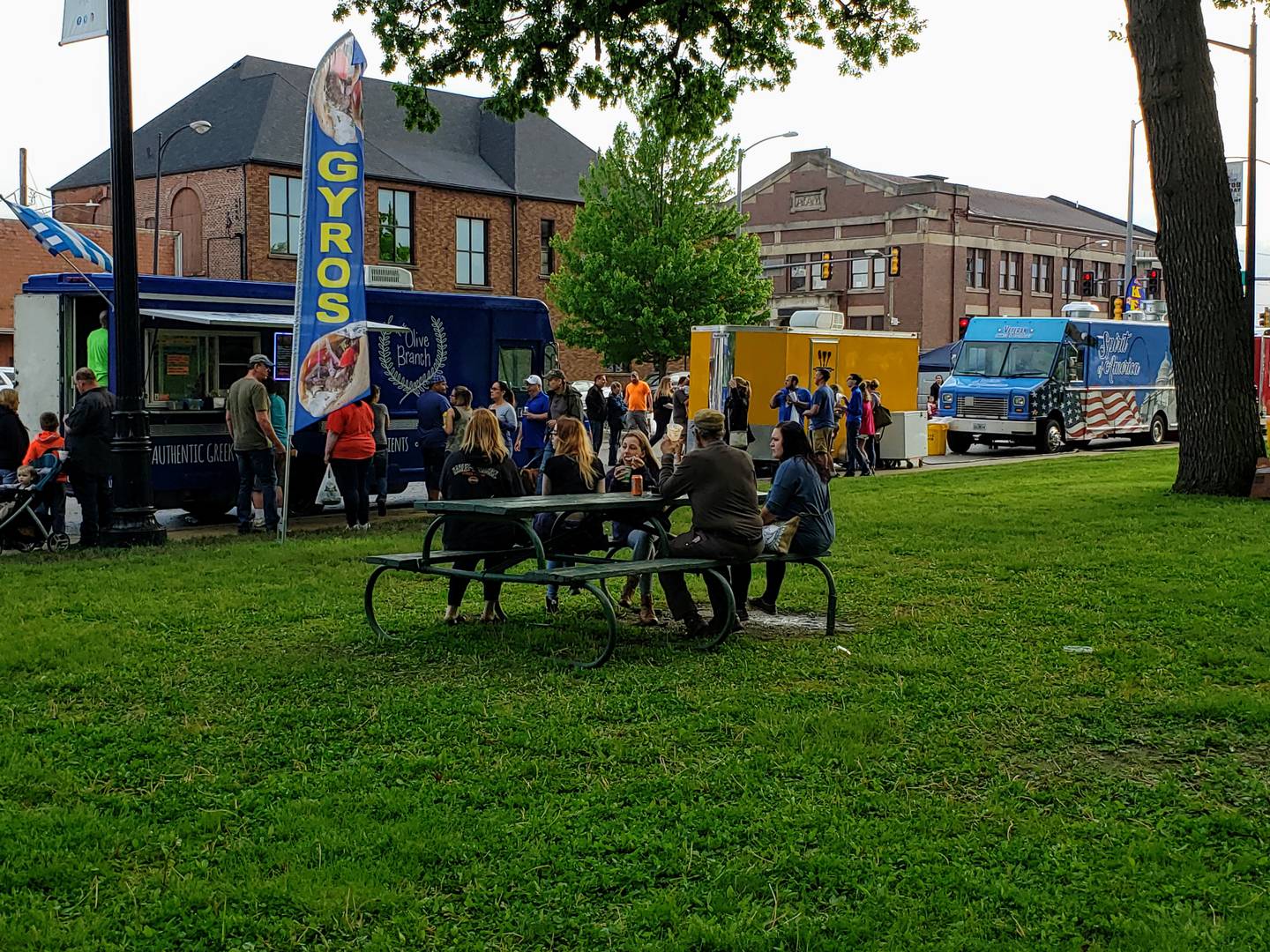 3 Catch the Illinois Valley Symphony Orchestra's opener in Oglesby. The orchestra will perform its first concert of the new season 7 p.m. Saturday, Sept. 25, at the Dr. Mary Margaret Weeg Cultural Centre at Illinois Valley Community College. The September concert "Rhapsody for America" will feature soloist Michael Messer, a guest pianist who will be heard in Gershwin's "Rhapsody in Blue," and the IVSO Young Performer's senior winner Aubrey Garretson, flute, who will play Mozart, "Copeland's Variations on a Shaker Tune" "Heroes" from Glory; among other pieces. Go to hwww.ivso.org for information.
4 Get your early Halloween fix in Princeton. Nightmare Haunted Attraction opens on Saturday, Sept 25, and continues for 10 nights from 7 to 10 p.m. every Friday and Saturday through Oct. 30 at Bureau County Fairgrounds, 811 W. Peru St.
5 Take your dog for a walk at Baker Lake in Peru and support a cause. The Illinois Valley Animal Rescue will be hosting its third annual Dog Walk from 11 a.m. to 2 p.m. Saturday, Sept. 25. Participants will walk around Baker Lake with their pet and may still participate in the walk without one. Admission is a monetary or donation from the organization's wish list. Food trucks from Lil Bella's and Grandma Rosie's will be in attendance and a blessing of pets is set at 1 p.m. Go to www.illinoisvalleyanimalrescue.net/home.html for information.
Would you like your event featured in this weekly feature? The first step is submitting your events to The Times, NewsTribune or Bureau County Republican's community calendar at starvedrockcountry.com/local-events/ where they are then considered for inclusion in this feature.