1 Sip some wine in Utica at Illinois' largest wine festival.
The festival will be 11 a.m. to 6 p.m. Saturday and noon to 5 p.m. Sunday at the Canal Market. There will be live music as more than 25 wineries will be participating in the event, including La Salle County's August Hill Winery. There also will be local food vendors. Go to https://www.vintageillinois.com/ for more information and a complete lineup of wineries participating.
2 Bavaria comes to Ottawa.
Oktoberfest complete with food, games and carnival rides will be Friday through Sunday at the Jordan block and Washington Square. The event will be open from 5 to 10 p.m. Friday, 1 p.m. to 10 p.m. Saturday, and 1 to 5 p.m. Sunday. Featured will be two stages with live entertainment, a vendor market, local food vendors and authentic Bavarian food. A carnival will be set up near the Jordan block and the Veterans Memorial Bridge area.
3 The eighth annual Artisan Market at Hornbaker Gardens will take place from 10 a.m. to 4 p.m. Saturday.
The event will include an art market with 31 fine artists selling their original work in mediums including jewelry, pottery, painting, fiber, gourd art, mosaics, mixed media, metalart, photography, leather, woodworking, and fused glass. There will be food vendors and live music. Hornbaker Gardens is located five miles southeast of Princeton. Go to www.hornbakergardens.com or call 815-659-3282 for more information.
4 It's Boots, Brews and BBQ time in Oglesby.
The festival name says it all. There will be food, live music and a beer garden. The event is set 5 to 10 p.m. Saturday in the Oglesby City Hall parking lot, 110 E. Walnut St. Go to the Boots, Brews and BBQ event page on Facebook for more information or call Oglesby City Hall at 815-883-3389.
5 Go the distance across La Salle County.
Participants don't need to be a runner to be a part of the Starved Rock Country Half Marathon. Spectators are invited to hold signs cheering on the runners as they make their way through the route, beginning in Ottawa at 7 a.m. Saturday. The 13.1-mile course will again encompass the scenery of the Illinois River, the neighborhoods of Ottawa and the rolling landscapes in and around Starved Rock State Park. For information on the race and its course, go to https://www.facebook.com/starvedrockcountrymarathon.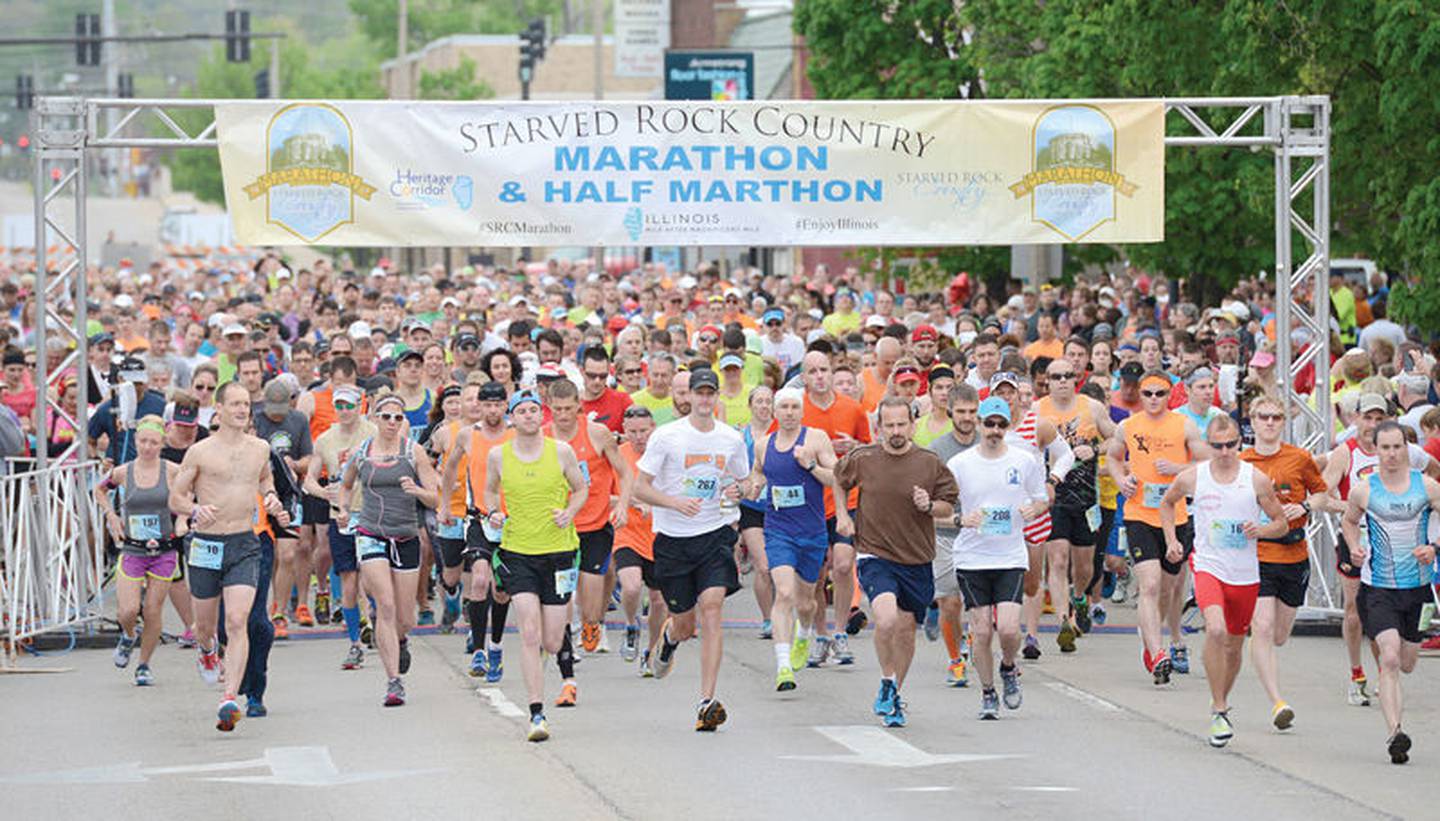 Would you like your event featured in this weekly feature? The first step is submitting your events to The Times, NewsTribune or Bureau County Republican's community calendar at starvedrockcountry.com/local-events/ where they are then considered for inclusion in this feature.