His priests were too polite to say it out loud, but Peoria Bishop Daniel Jenky still heard the biggest gripe about retreats at the old Nazareth House: The freeze-you or burn-you showers.
Shortly before he threw holy water to bless onto the brand new Sacre-Coeur Retreat Center in rural Magnolia, Jenky recalled how visitors were warned to test the spigots with a finger or elbow to gauge whether they'd risk getting scalded or turned into ice.
"Every time you took a shower in the old house it was an adventure," Jenky laughed. "It was past the warranty."
Sunday was opening day at the multi-story retreat house west of Streator and just east of Henry, and Jenky issued a reassuring message: The plumbing works just fine and was cleared for use by the seminarians, who were scheduled to break in the dorms beginning Sunday night.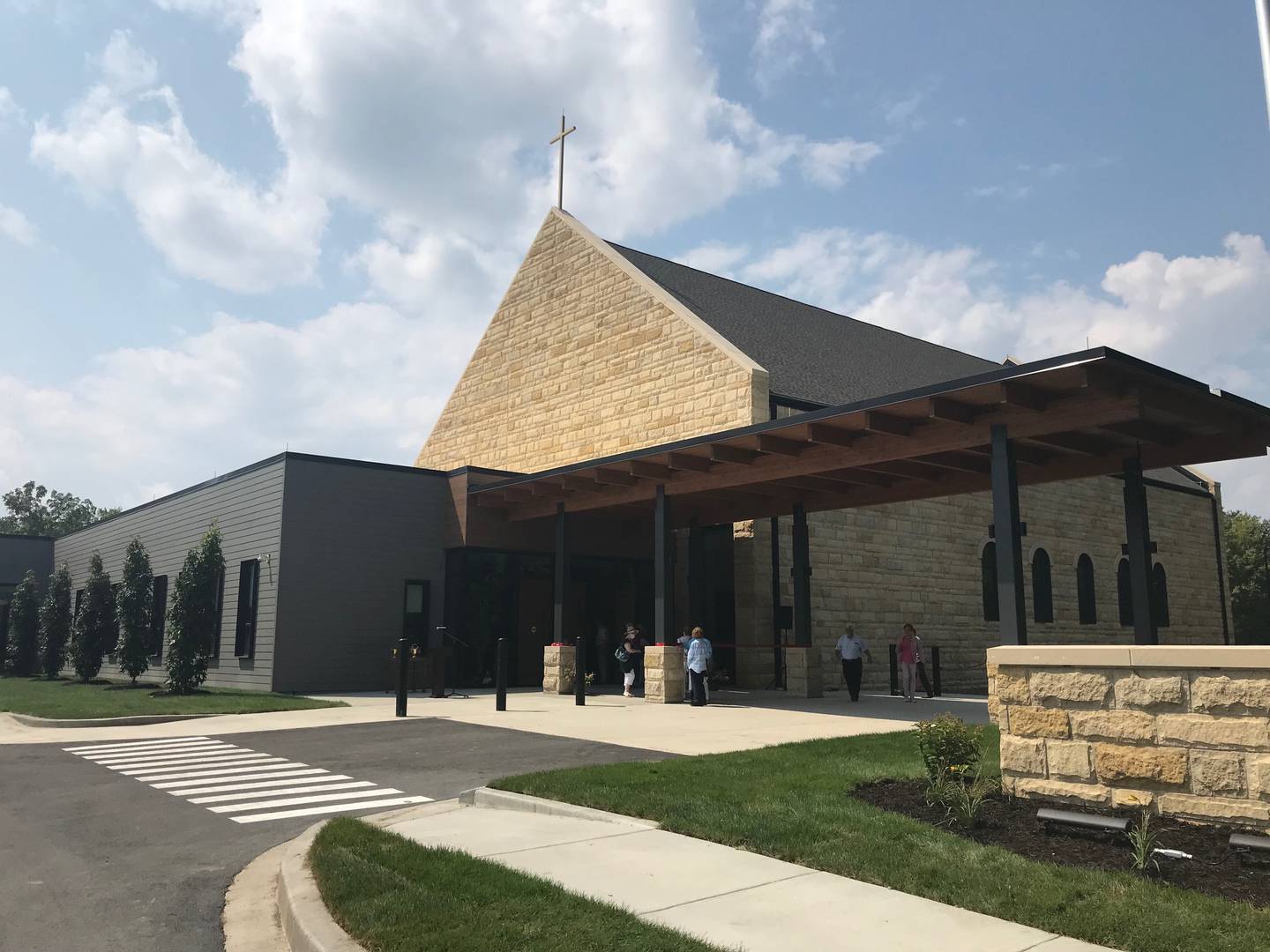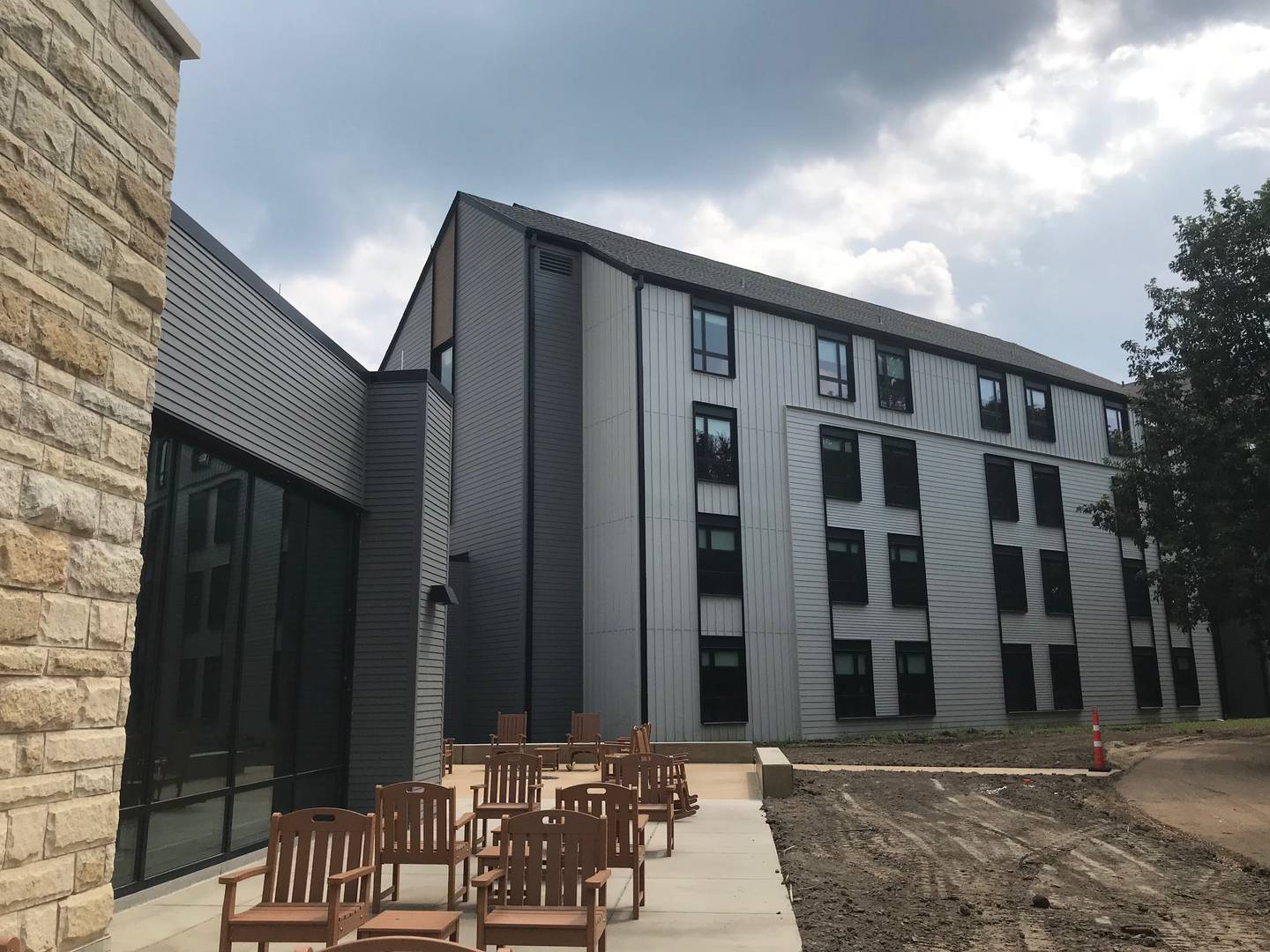 "It's very big," said Francis Strong, one of the men studying to be a priest, "and the improvement from Nazareth House is unbelievable.
"I'm just excited to see how the Lord works with this place."
The open house drew several hundred onlookers who marveled at the hotel-quality dorms, elaborate chapels and spacious grounds. The $27 million facility – opened without debt, Jenky said, thanks to many benefactors – provided work for many laborers across Starved Rock Country but was about a year delayed by the novel coronavirus; but the guests interviewed agreed it was worth the wait.
"It's amazing," Corey Rickey, a parishioner at St. Joseph Church in Marseilles. "I can't wait to make use of it and stay here. Just driving up it was really something to behold."
Steve Harmon, a parishioner at St. Mary Church in Utica, had enjoyed past retreats at Nazareth House thanks to its pastoral setting. Now, there's a building to match to environs, fitted with wood beams, granite walls and large picture windows that usher in natural light.
"I just got done walking around and I think they did an excellent job as far as the architecture," Harmon said.
Mitzi Banich of La Salle said she was particularly taken with the elaborate stained glass windows in the main chapel, which were repurposed from Sacred Heart Church in Rutland, closed in 2013.
"It's a beautiful building," Banich said. "I was impressed with size of the place and the chapel is beautiful."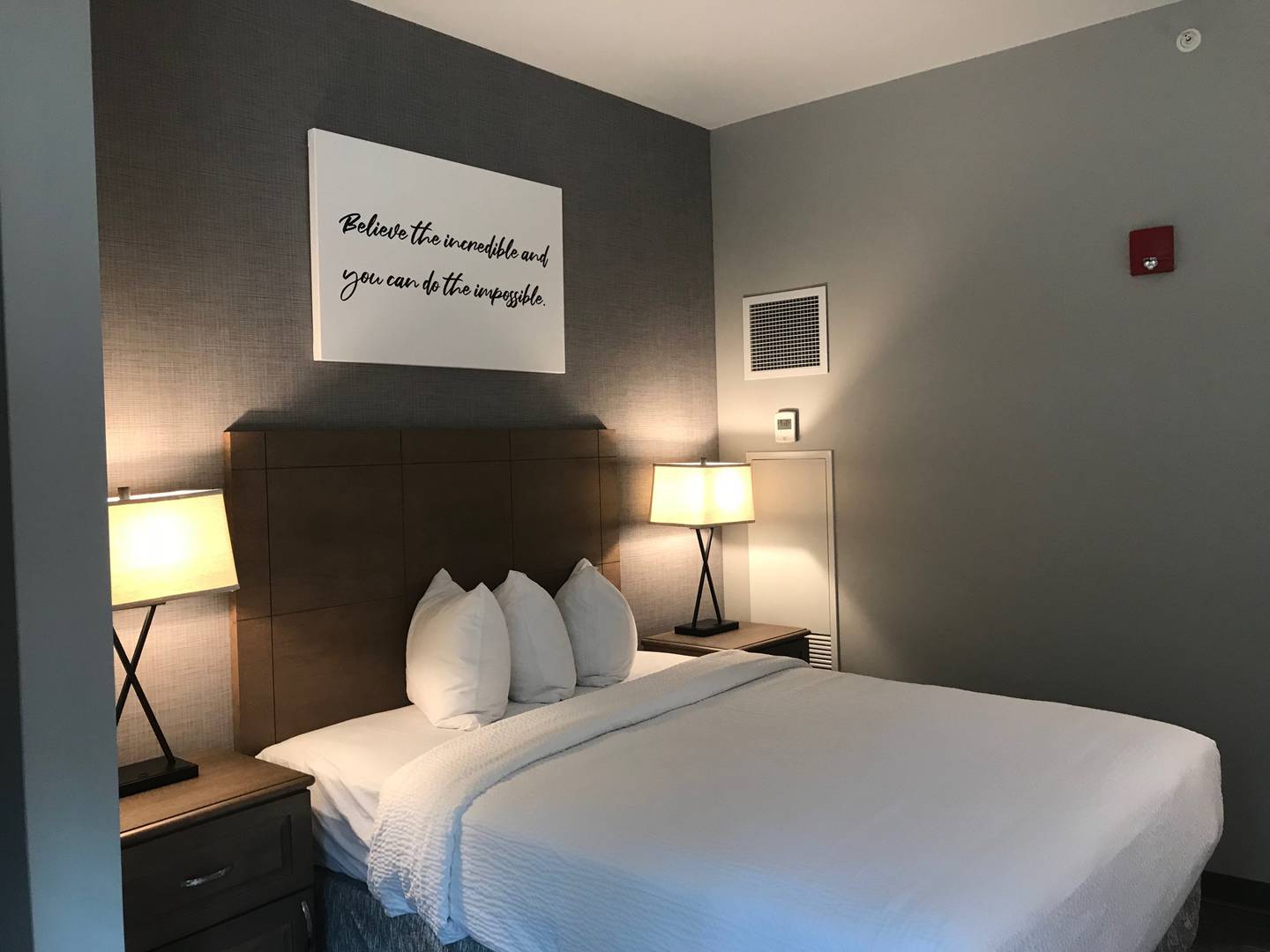 And the facility isn't quite finished. Deacon Terry Stalsberg is executive director of the complex in Putnam County and he said estimates the project is about 90% along, impeded not only by COVID-19 but heavy rains that turned the grounds into mud.
The complex is accessible via Routes 26 and 18 and will be familiar to anyone who visited Christ the King House of Retreats – King's House, in local parlance – or Nazareth House, as it was renamed in 2009. Sacre-Coeur will continue be staffed by the nuns of the Servants of the Pierced Hearts of Jesus and Mary.
Coadjutor Bishop Louis Tylka will take over for Jenky some time in 2022. Unlike his soon-to-be predecessor, he never had to jump out of the way when the showers didn't cooperate, yet he too was glad to kick off his episcopate with a state-of-the-art retreat house.
"This is completely different, which is why we have a different name," Tylka said. "Any group that is religiously oriented is welcome to try and book dates here."