A Michigan man who shot at two Oglesby police officers (neither was hurt) was found Thursday not guilty by reason of insanity.
Peter D. Bergsma, 36, of Grand Rapids could have faced up to 50 years in prison had Chief Judge H. Chris Ryan Jr. opted for a finding of guilty, but mentally ill. But two court-appointed experts examined Bergsma and made a key finding: Bergmsa did not, at the time of the shooting, appreciate the criminality of the offense.
Now, Bergsma will be turned over to the Illinois Department of Human Services for custodial psychiatric care, though the length of his stay is indeterminate and, because of COVID-19, it is not yet clear when DHS will take him. Bergsma remains for now in La Salle County Jail awaiting a Feb. 10 status hearing on his transfer.
"We're pleased with the verdict," Bergsma's lawyer, Brad Popurella, said after Thursday's short hearing. "It think it was the only verdict that could be rendered."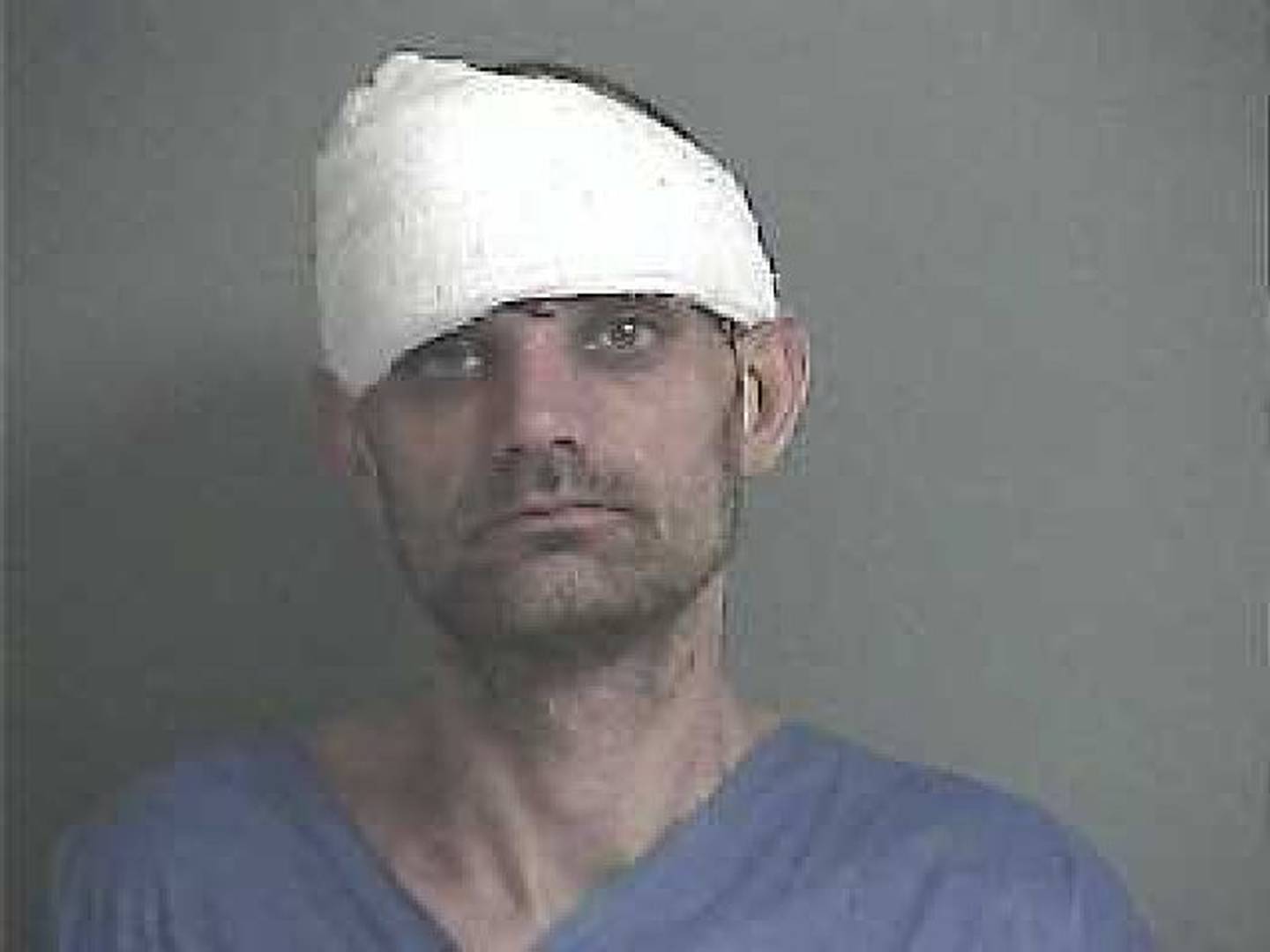 Bergsma did not speak nor did he address Ryan during the hearing. Popurella said afterward Bergsma understood and appreciated the judge's decision.
Mental health issues appeared to be a factor in the Bergsma case right out of the chute. In December 2020, Oglesby police officers approached a recreational vehicle parked at Illinois Valley Community College and knocked on the door. Bergsma answered, according to court statements Thursday, while wearing women's clothing and crying for his mother.
Events then took a violent turn. Bergsma had a concealed, semi-automatic pistol that he, after running from police, withdrew and then fired in the direction of the officers. Neither was hit, but one of the shots shattered a window near where an officer stood.
Bergsma then got in a squad car and drove a few blocks away. He abandoned the vehicle and fled on foot. He was eventually taken into custody near the Shippingsport Bridge. He was charged with five felonies led by attempted murder.
Bergsma was evaluated first by Dr. Terry Killian, who concluded Bergsma was insane at the time. That opinion was largely corroborated by Dr. Ryan Finkenbine, from whom prosecutors sought a second opinion.
Prosecutors weren't entirely convinced and asked Ryan to consider an alternate finding of guilty but mentally ill, which would have meant a definite prison sentence after Bergsma had first received treatment.
Greg Sticka, chief deputy assistant La Salle County state's attorney, argued Thursday prosecutors in no way disavowed or denied Bergsma's mental health issues. Nevertheless, Bergsma demonstrated "rational thought" and "goal-directed activity" that didn't fully jibe with his diagnosis.
The judge said he understood the state's doubts about Bergsma's faculties but, "I don't know how we go around (the two evaluations)."
That Bergsma fired the shots, fled police and stole the squad car was not, ultimately, disputed. Attorneys proceeded Thursday by stipulation — that is, they agreed to virtually all facts and pieces of evidence — reserving arguments only about Bergsma's mental state.
After Ryan's ruling, La Salle County State's Attorney Todd Martin said the only key difference between the state's position and the defense was where Bergsma goes and how long he stays. While prosecutors hoped for a definite sentence in the Department of Corrections, Bergsma is not a free man and will remain indefinitely in secure care.
"The outcome is what we expected the outcome to be," Martin said. "So am I disappointed? No.
"The judge hit the nail on the head: The issue is whether or not (Bergsma's) conduct was criminal at the time it happened. We had two medical experts that essentially arrived at the same conclusion."
The Oglesby Police Department was alerted to the Bergsma ruling but city officials did not immediately issue a statement or comment.