Morris and OSF hospital officials say they're ready to welcome new OB-GYN patients following the closure announcement of St. Margaret's hospital in Peru.
OSF said in a statement Tuesday the hospital is expecting an increase in patients and they're more than prepared for any additional patients who require services.
"OSF HealthCare is prepared, ready and confident that we will be able to meet the needs of our communities when it comes to obstetrics care," according to the statement.
Operations at St. Margaret's Health-Peru will be suspended at 7 a.m. Saturday, Jan. 28, and hospital officials are unsure when, or if, the Peru facility can be reopened. The hope is to reopen it as a Rural Emergency Hospital, a designation that opens St. Margaret's to outside funds, but that requires regulatory changes by Springfield.
Even if the hospital does reopen under the REH designation, St. Margaret's officials said OB-GYN services are unlikely to return, leaving hundreds of pregnant women without a place to give birth. St. Margaret's delivers two to three babies per day and has 55 women due in January alone, officials said Tuesday.
OSF plans to draw resources from other facilities as needed and has scheduled job fairs to help increase its staff, according to the statement.
"Being part of a large ministry, OSF HealthCare has the ability to draw from resources across our many facilities as needed, including Peoria and Ottawa, where we offer full-time OB services," the statement said. "We are also hosting upcoming job fairs as we look to reinforce our staff of highly-trained physicians, nurses and care professionals who provide exceptional quality care."
Ottawa's hospital is 17 miles east of Peru's hospital, or about 30 minutes; and Morris' hospital is 41 miles east (it also has offices in Ottawa) or about 45 minutes away; and Pontiac's hospital is 53 miles southwest and about an hour away.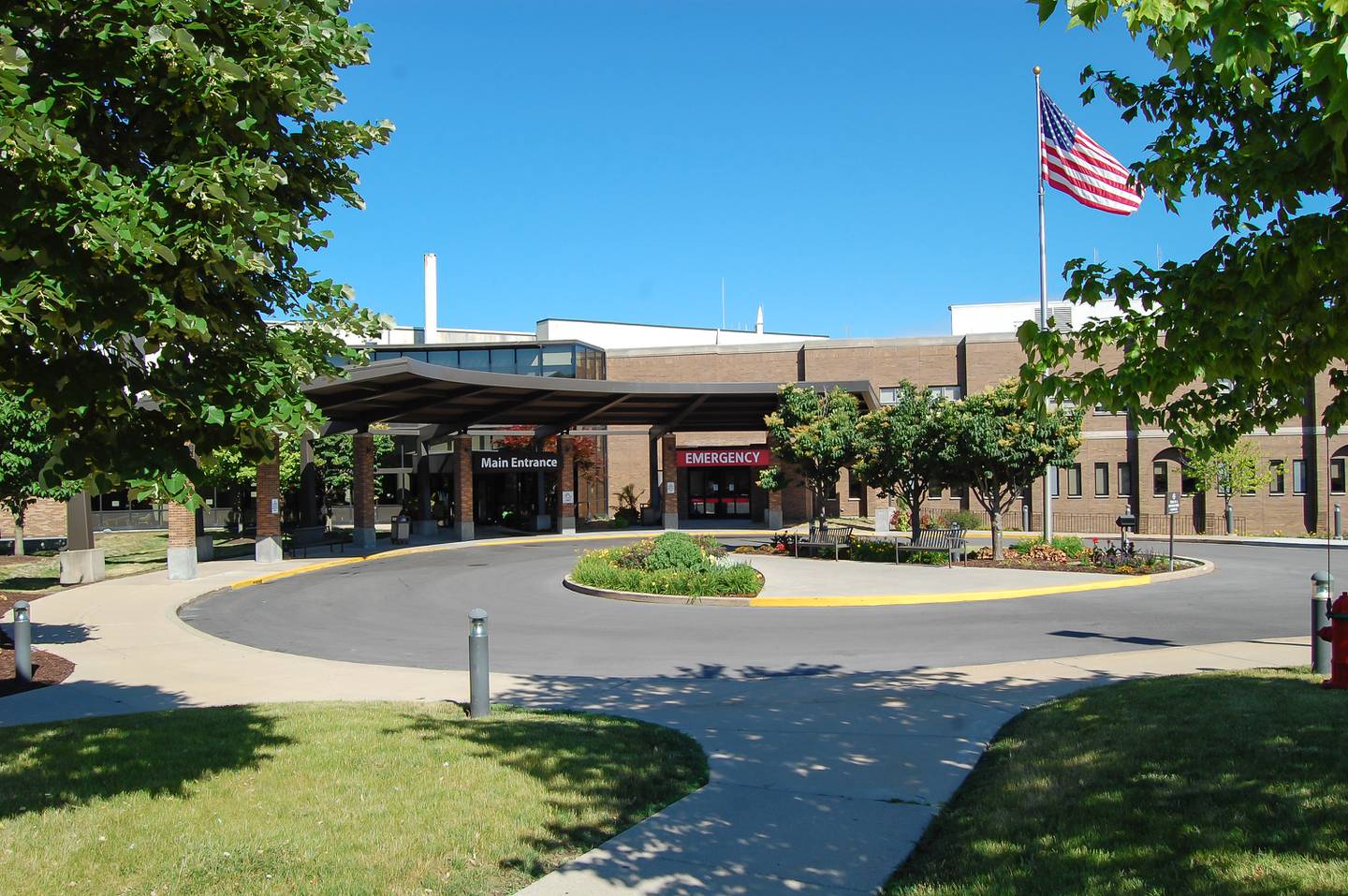 Tom Dohm, president and CEO of Morris Hospital, said the hospital is committed to assisting patients affected by the closure in any way.
"We are very saddened and disappointed that this is happening to one of our healthcare neighbors to our west. The situation further illustrates how fragile rural healthcare is in Illinois," Dohm said in a statement. "We also understand how important a local community hospital is to the people living in the community."
In the immediate short term, Morris Hospital is preparing to add capacity to its OB-GYN practice, specifically the Ottawa office location.
"Looking ahead to the long term, we have already begun to explore the possibility of bringing on additional OB-GYN physicians and staff, along with the feasibility of expanding our birthing unit as we already started to experience significant growth in our obstetrical services last year," Dohm said.
Morris didn't comment on whether there's been any communication or collaboration between their hospitals and St. Margaret's to aid in the transition. OSF has not had communication with St. Margaret's on expected numbers or otherwise, a hospital representative said Wednesday.
"OSF has always been there for any patients in the communities we serve, and we will continue to provide exceptional care for OB patients as well as any other patients who need our expertise," said the statement from OSF.