PEORIA – Newman senior Kyle Wolfe threw an efficient six innings in Friday's Class 1A state semifinal against Henry-Senachwine.
Wolfe needed only 48 pitches to get to the seventh, allowing one unearned run on two hits to that point. He retired the first two batters he faced in the bottom of seventh and was one strike away from sending the game to extra innings.
Then Henry freshman Carson Rowe reached out and poked an outside pitch to center field. No. 7 hitter Zach Barnes followed with a single to right field to put Rowe in scoring position. Freshman Jacob Miller took two balls, then got the fastball he wanted.
Miller hit the ball into center field, and Rowe raced home to score and send the Mallards to the Class 1A state championship game with a 2-1 walk-off win at Dozer Park.
[ Photo sale: Henry-Senachwine vs. Newman Central Catholic state baseball ]
"I knew right away [it was the game winner]," Miller said. "I knew with Carson on second, he was fast enough to get home.
"I was just screaming all the way down the line until I touched first."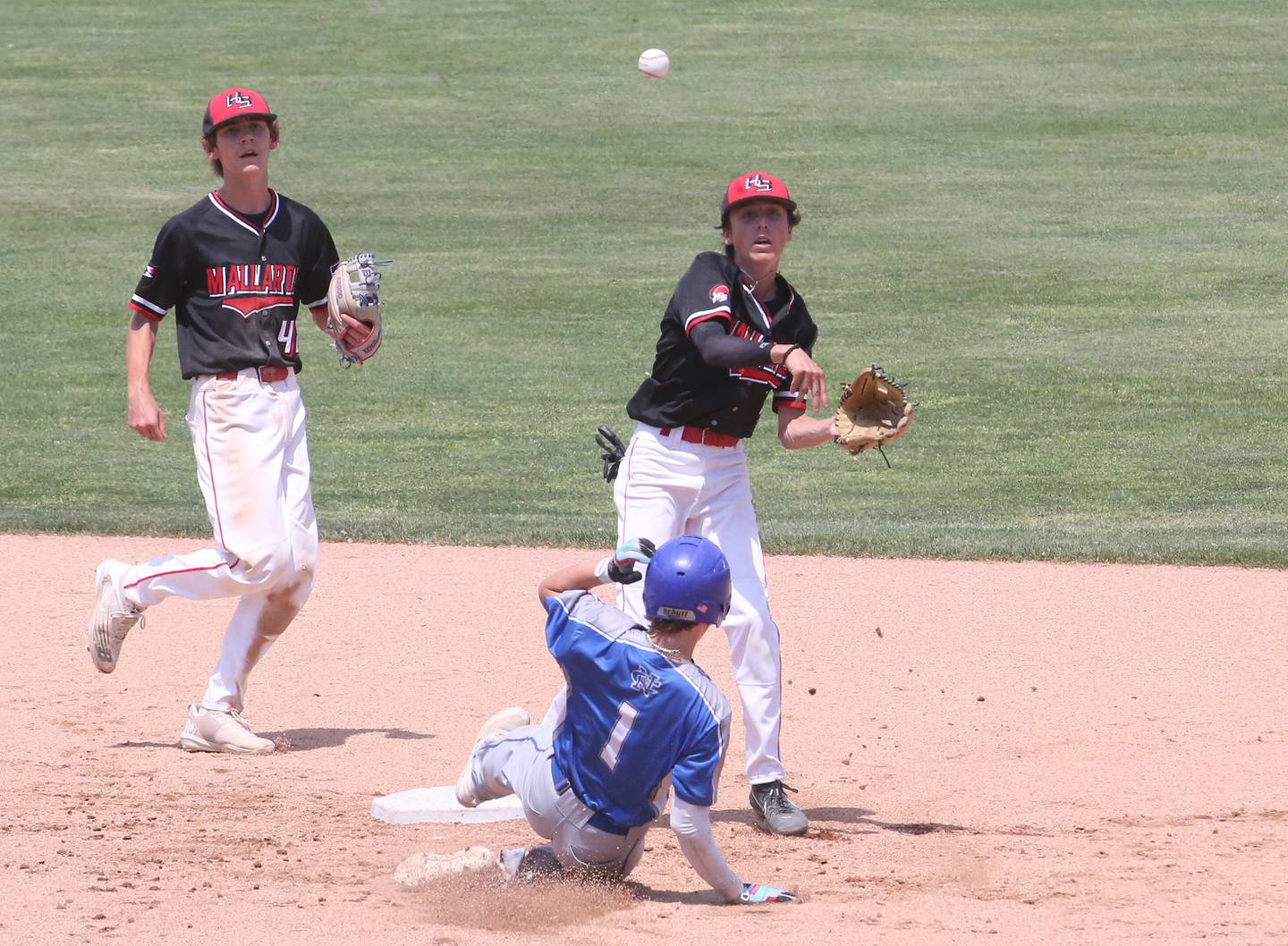 Rowe leaped up after crossing the plate and his teammates mobbed him in celebration of Henry's first state tournament victory in any sport.
"I was really light-headed," Rowe said about how he felt after scoring the game-winner.
The Mallards (23-6) will play Gibault Catholic in the title game at 11:30 a.m. Saturday, and the Comets (22-9) will face Goreville in the third-place game at 9 a.m.
"It's crazy," Henry pitcher Mason Johnson said. "Each game we keep pushing ourselves more and more. Each game it becomes more reachable to win a state championship."
"Each game we keep pushing ourselves more and more. Each game it becomes more reachable to win a state championship."

—  Mason Johnson, Henry-Senachwine senior
Johnson played a key role in getting the Mallards to the state final as he engaged in a pitchers' duel with Wolfe.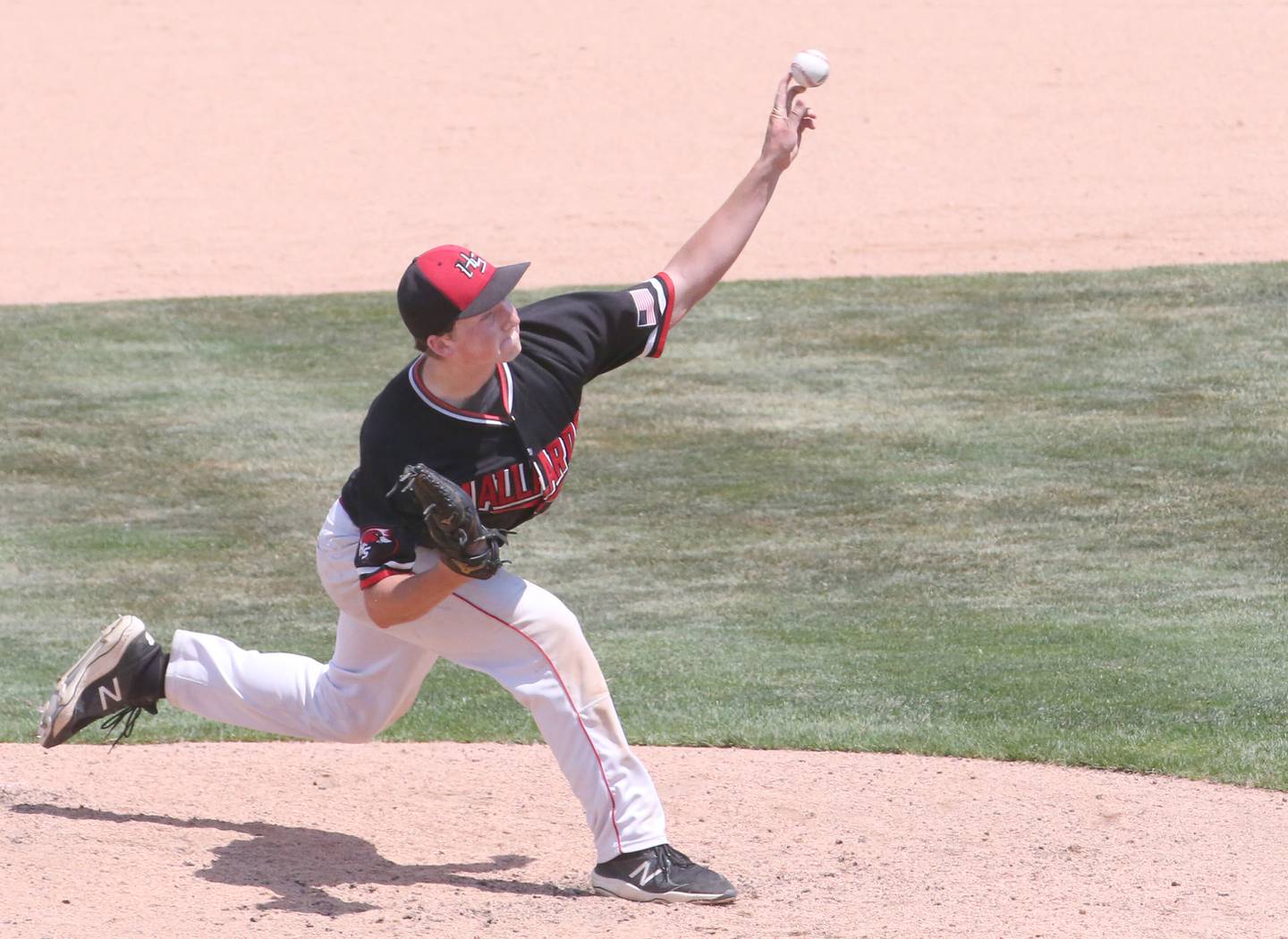 Johnson gave up one earned run on five hits while striking out five and walking three. He threw 110 pitches in a complete game.
"I was hitting my spots, and the umpire was giving me the outside corner, so it was good," Johnson said.
Wolfe, meanwhile, used only 63 pitches to throw a complete game, allowing two runs (one earned) on five hits with three strikeouts and no walks.
"I was able to mix pitches, offspeed and fastball, work it in and out, up and down," Wolfe said. "I was getting a lot of weak contact, which kept my pitch count down and kept us in the game.
"It was a great pitch [to Rowe, who started the rally]. I wouldn't have changed it. That was a great at-bat and a great swing by that kid."
After Johnson pitched two scoreless innings to start the game, pitching around a walk to Newman star Brendan Tunink in the first, the Mallards got on the board. Johnson reached on a one-out error and stole second base before Rowe drove him home with a single to left field.
"We've kept games close all year long," Henry coach Max Kirbach said. "It was the same philosophy [Friday]. We played great defense, and our pitcher did his thing once again. Mason Johnson had a heck of a game. Then we just squeaked a few through.
"Ideally, we'd get a few more hits, but it makes it interesting."
Newman tied it right away in the top of the third when No. 8 hitter Isaiah Williams led off with a single, and Daniel Kelly followed with a single up the middle. Leadoff hitter Garret Matznick kept it going with another single up the middle that scored Williams.
The Comets had a chance to tack on, but Wolfe hit a hard grounder just to the left of second base. Rowe fielded it, stepped on second and threw to first for a double play.
Johnson ended the inning by getting Tunink, a Notre Dame recruit, to fly out to left.
"Kyle hit that ball really hard," Newman coach Kenny Koerner said. "If it's to one side of the shortstop or the other, that's a different play. You have to make plays, and it takes a little bit of luck, too. If that ball is one way or the other, it's a base hit, but it was right at him, and it's a double play and changes the inning and changes the game a little bit."
Newman did not advance another runner past first base until the top of the seventh, when Garet Wolfe singled with one out and moved to second on a sacrifice bunt by Joe Oswalt. Williams walked before Johnson got Kelly to pop out to end the inning.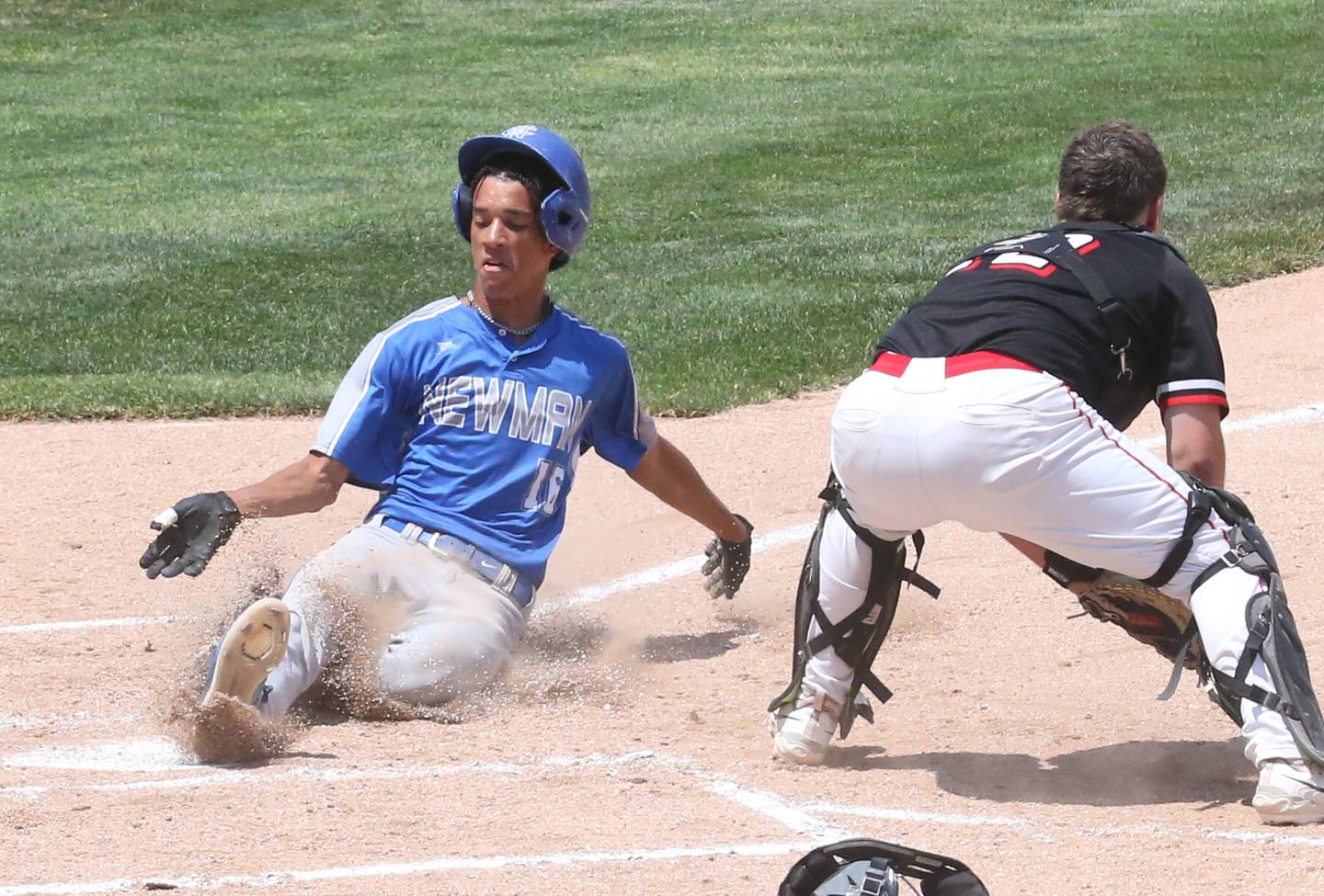 "We were in it," Kyle Wolfe said. "If you think about it, one hard-hit ball somewhere or a ball gets through, it's a different game."
Carson Rowe finished 2 for 3 with a run and an RBI for the Mallards, who got four of their five hits from their Nos. 6, 7 and 8 hitters.
"We've done some of that all year – sometimes the middle hits, sometimes it doesn't," Kirbach said. "Today, we didn't hit a lot in the middle, but those [6, 7 and 8] guys stepped up. We had a couple huge hits by a couple freshmen. Hopefully, we'll see them for years to come.
"There's a lot of heart in this team. I'm real, real proud of them."