SERENA – Friday's Class 1A regional boys soccer championship game at Serena High School placed the undefeated Mendota Trojans in unfamiliar territory, as they trailed for the majority of the contest before getting their offense untracked and dispatching the host Huskers, 5-1.
The Trojans attacked aggressively on offense from the outset, but were unable to get on the board in the first half. Serena (13-6-1) took advantage of a counterattack opportunity to secure the game's first goal, as Carson Baker took a pass from Richie Armour and snuck the ball past Mendota goalkeeper Manny Trejo with 27 minutes left in the first half.
It marked the first time this season that the Trojans have trailed in a game.
"I didn't see a lot of panic, to be honest," Mendota head coach Nick Myers said of his team's response to falling behind. "We haven't been tested lately, so in practice the last three weeks we've been working on scenarios where we're trailing and have to come back. I think that paid off a little bit."
Less than two minutes into the second half, the Huskers' Tanner Faivre received a red card for a handball in the penalty area, forcing Serena to play with 10 players the rest of the way. Mendota's Yahir Diaz was awarded a penalty kick, but the attempt sailed wide right. Diaz did find the back of the net with 21:11 to play, leveling the score at 1-1 after seizing on a turnover near the Huskers' goal and depositing it in the bottom-right corner of the net.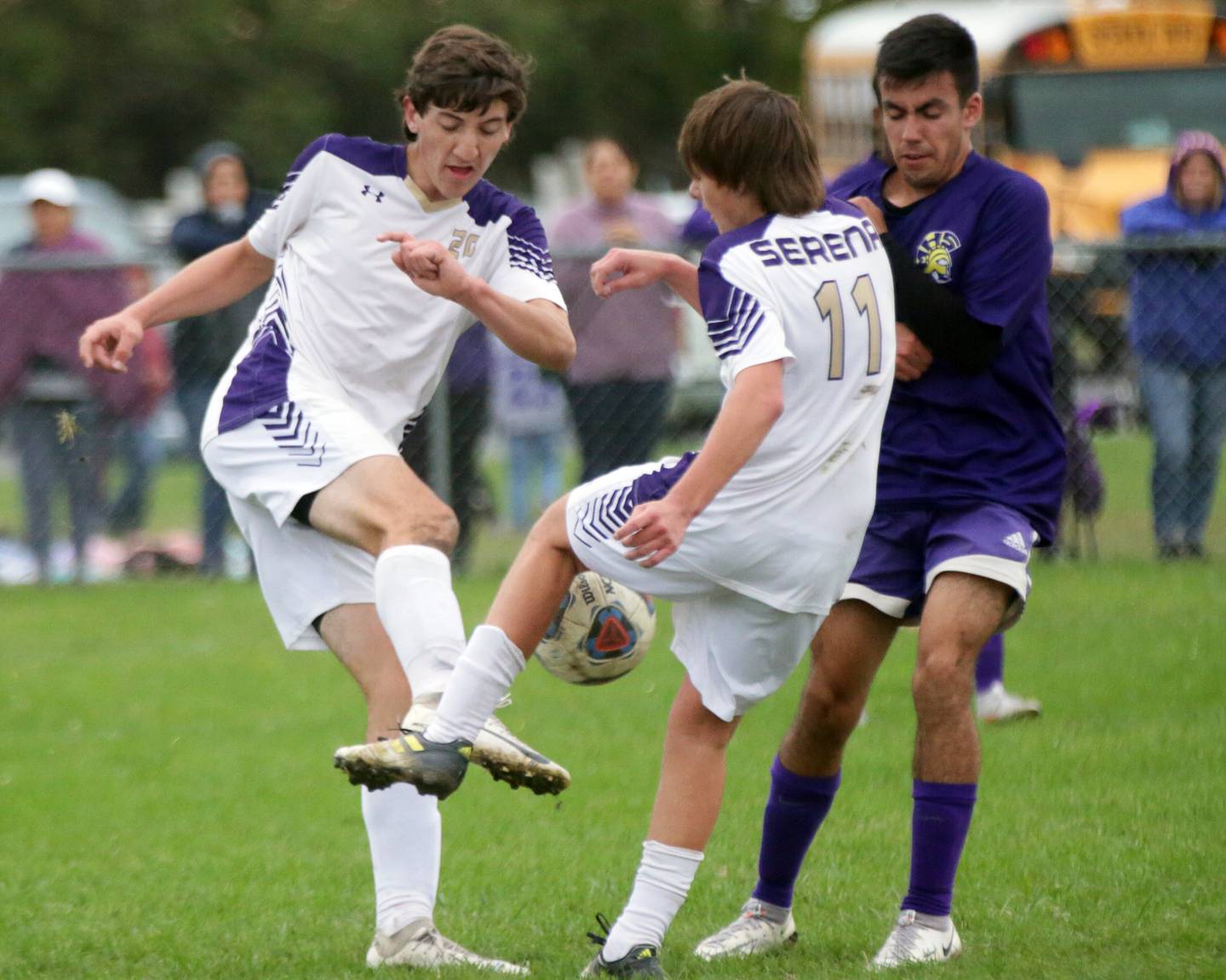 Another scramble in front of the net yielded a second goal for Diaz, as Mendota took the lead for the first time with 12:03 on the clock.
"We've had a tendency to score goals in bunches," Myers said. "After we got the second one, it was like the floodgates open. Serena put in so much effort to hold us off, but our guys stayed composed until we broke through."
Once they broke through, the Trojans (21-0) put the game out of reach with goals by Ricky Orozco and Johnathan Cortez just 56 seconds apart. Orozco tallied the game's final score off an assist from Diaz with 1:40 remaining.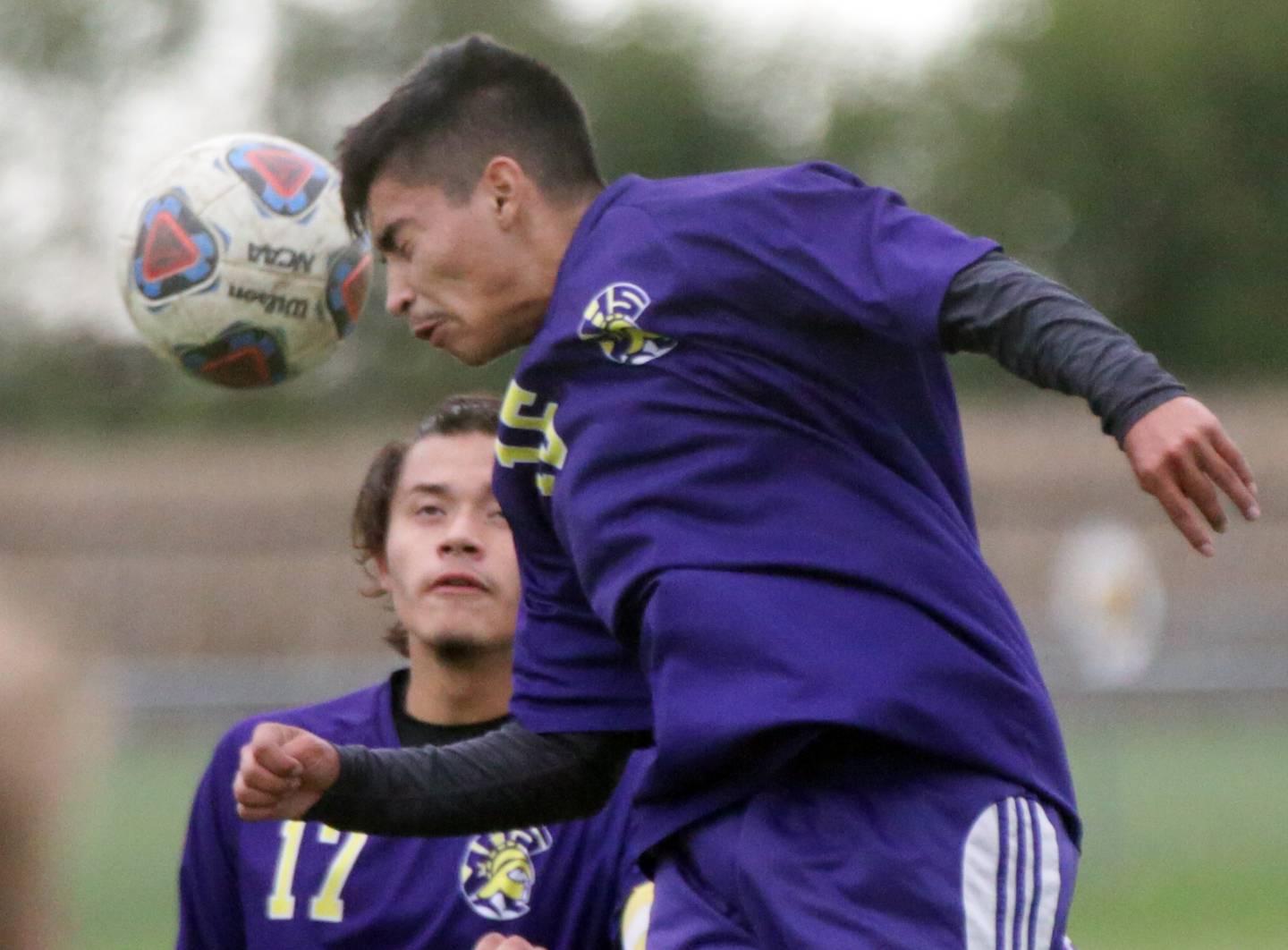 The victory puts Mendota in Tuesday's sectional semifinal against either Roanoke or Peoria Christian.
"Every game from here on out is going to be tougher," Myers said. "We can't come out slow like we did today. You don't want to keep putting yourself in those situations in elimination games. It'll be a tough game, regardless of who we play."
Tuesday's game will be played at Illinois Valley Central High School in Chillicothe, starting at 5 p.m.