La Salle-Peru graduate A.J. Bollis was determined to land a basketball-related internship over the summer.
"I sent over 100 emails to different basketball organizations and teams asking if there were any internship opportunities," Bollis said. "Out of the 100 I sent, I got about five replies. One of them was from Euro Basket asking if I was interested in interviewing for a position on their trip to Spain."
When the organization, which takes teams of former U.S. college players overseas in hopes of landing professional contracts, offered him a job as an assistant coach, Bollis jumped at the chance.
"I really didn't know a whole lot of logistics on the trip, but I knew it was involving basketball and allowed me to travel across the world," Bollis said. "I took it and ran with it and it worked out for me."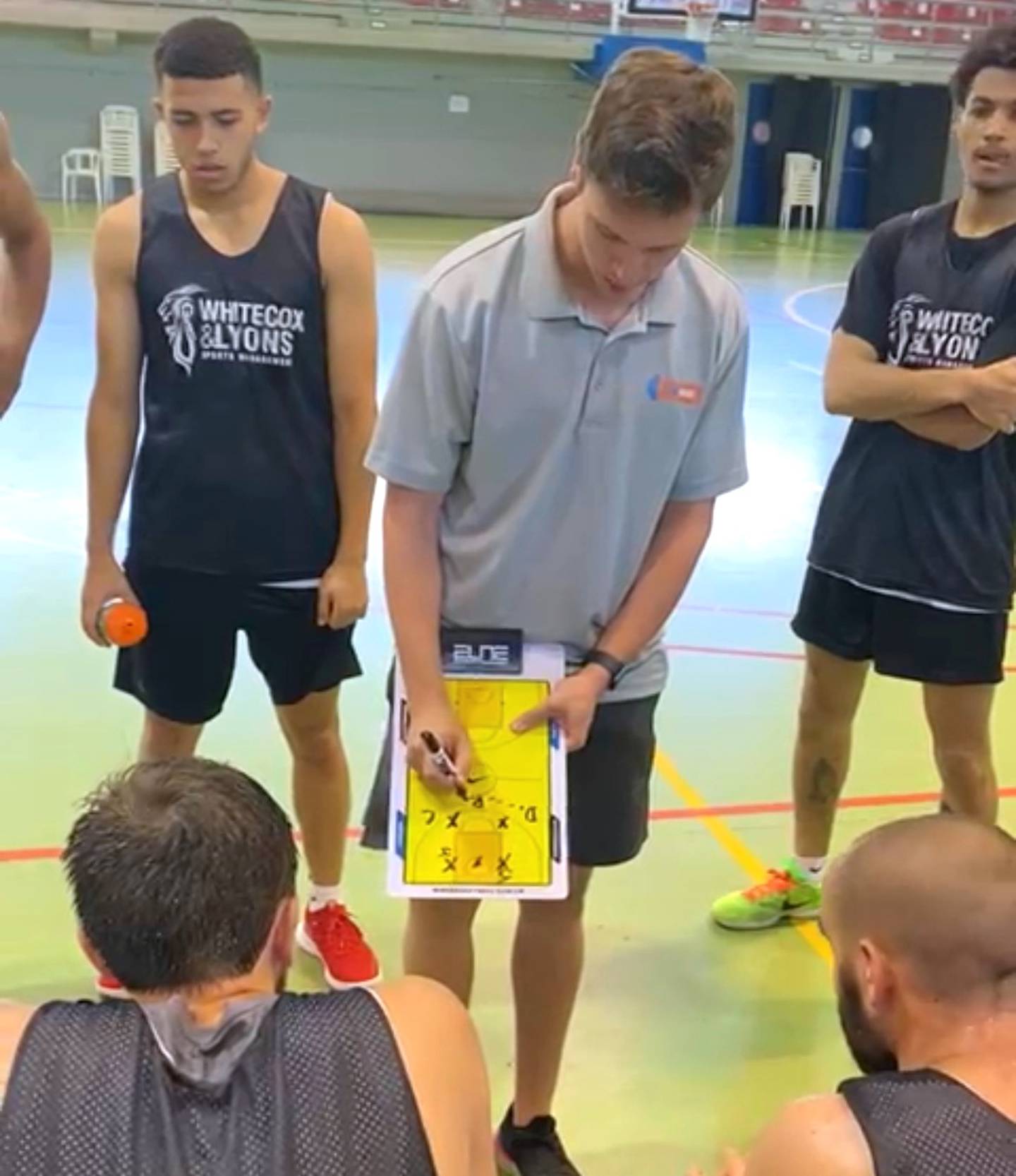 Bollis traveled to Spain for 10 days in early September, helping the team to a 5-3 record. The team had four players signed to play professionally in Europe.
"I did all the film for the trip," Bollis said. "We planned our offense and defense according to what we saw from the team."
Near the end of the trip, Bollis was allowed to served as head coach for a game, leading the team to a victory.
"[The head coach] said it was the most hostile environment of the trip and the biggest game because there was a cup on the line. He asked me if I thought I was capable of doing it," Bollis said. "I said I wanted to. I took the opportunity, and we ended up winning the game.
"I was really close with a lot of the guys on the trip, so it wasn't really that difficult to step into that role. The main thing going into it was I wanted to keep my composure so my team could see that and it would rub off on them. In the fourth quarter, the other team went on a run. We stayed cool, stayed composed and we ended up pulling the game out."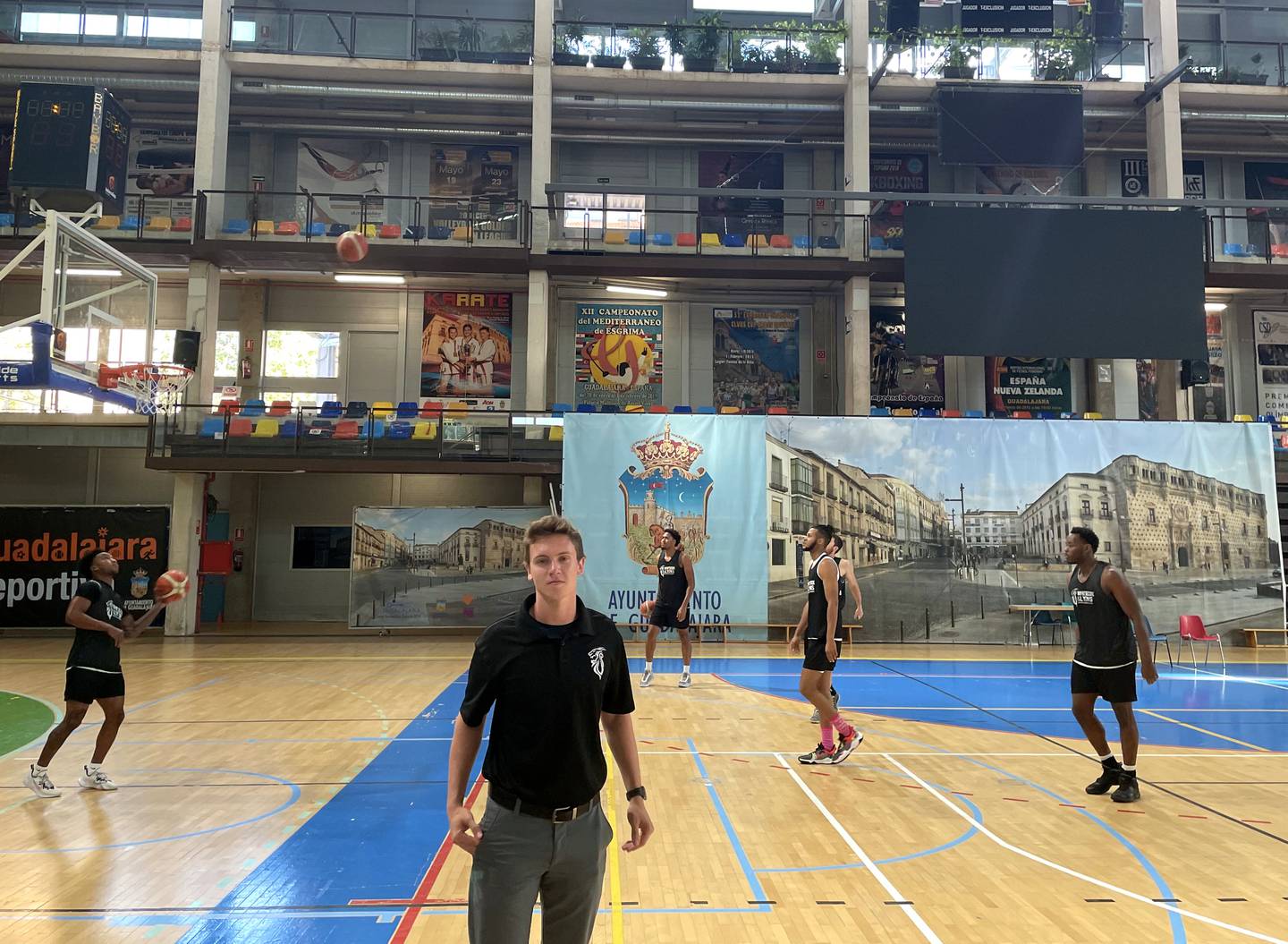 While the trip was mostly about basketball, Bollis did have the chance to do some sightseeing.
"From time to time we got to go out," Bollis said. "I really just took to the streets, walked around, practiced my Spanish at restaurants and stuff like that. That was pretty cool. We spent a whole day in Madrid seeing the sights there. It's a really unique city. I absolutely loved it. We spent a day at the beach in Benidorm, which is on the southeast coast of Spain."
Bollis is back in the U.S. where he's a senior and student assistant basketball coach at Graceland University in Lamoni, Iowa, after following head coach Taylor Langley from the University of Michigan-Dearborn.
At Graceland, he coordinates the strength and conditioning program, serves as head assistant coach for the JV team, helps at varsity practices, assists in recruiting, checks on players' academics as well as other responsibilities.
With experience as a student assistant in college, an assistant in Europe and as a freshman coach in Detroit, Bollis hopes to continue his coaching career after graduating.
"My goal is to work in basketball for the rest of my life," Bollis said. "This spring I'll be graduating, and I'm really open to any possibilities that come up. I'll apply for graduate assistant roles at the Division I level. I'm definitely going to take a look overseas for assistant coaching positions because I experienced it this summer, and I absolutely loved it. If I have the opportunity to do that for a couple years after college it's going to be hard to turn down."