While teachers are looking for ways to change up their students' routines with fun and effective learning techniques, Sharon Lamps saw a unique opportunity to take a mundane classroom event and turn it into a learning project her students won't soon forget.
Lamps and Michelle Beaty's classroom at Dalzell Grade School was visited by a fly that had a knack for theatrics. This fly began crawling around on the room's SMART board overnight and started leaving various drawings for the students to discover the next morning.
"This fly appeared in the classroom and they didn't know what it was at first," Lamps said. "The kids thought that someone was coming into the room because the board was filled with designs and artworks of different colors."
The fly – students elected to name Fred or Freddie – began creating works of art of various colors, shapes and even some writings that resembled words.
"When they came in the morning they would see different artworks," Lamps said. "One time they came in and they could actually pick out the letters F-L-Y."
The complete story of what was happening began to become clearer and clearer as one day students witnessed the fly creating his works of art in-person.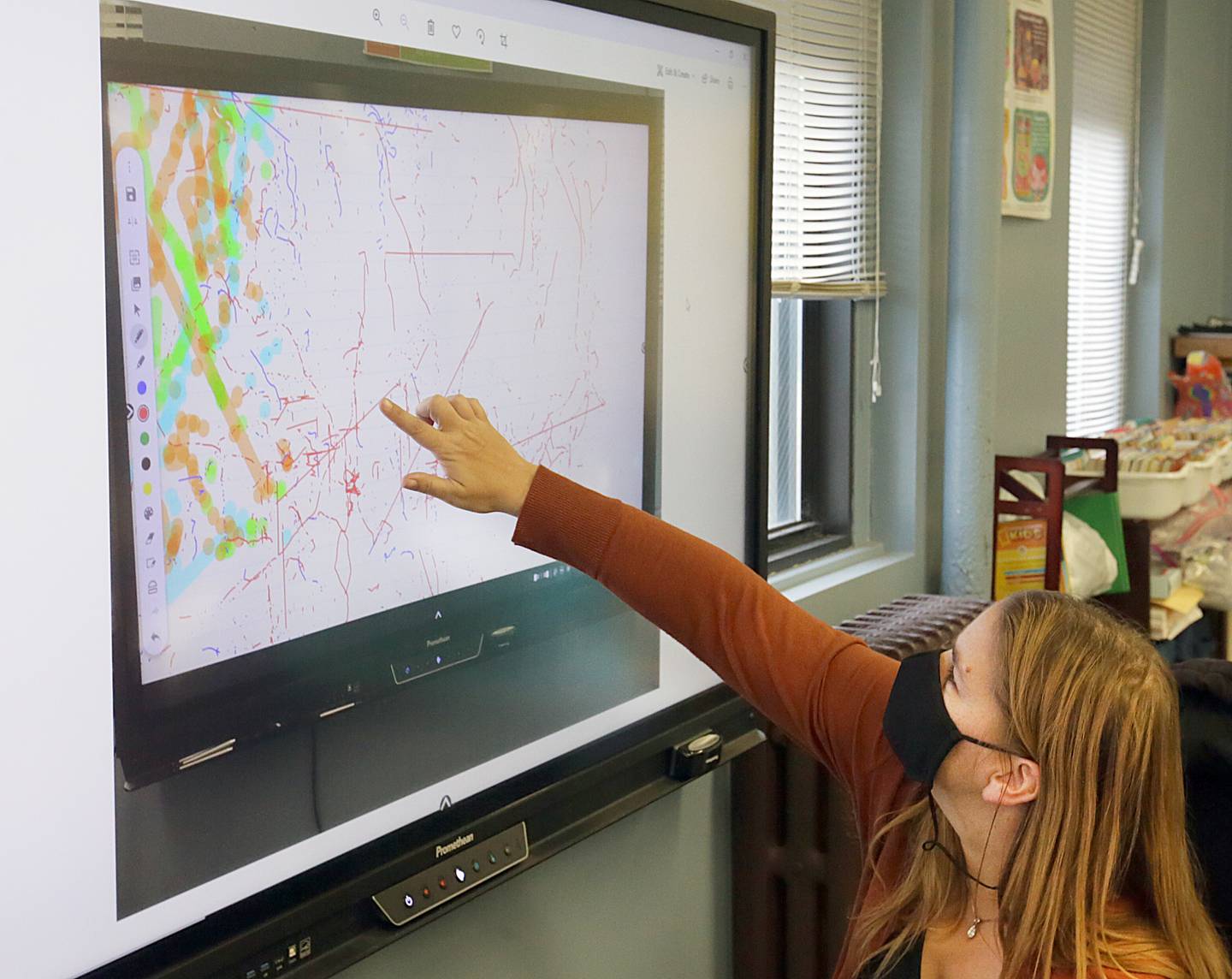 Lamps, who teaches creative writing for the third and fourth graders in the room, saw the students enthusiasm towards Freddie and decided to turn it into an opportunity to grow the students creative writing ability while having some fun.
"The kids were just so excited and I said, 'I've got an idea,' " Lamps said. "I decided we are going to do a creative writing experiment on this."
Lamps had the students begin to write creative stories and draw illustrations of Freddie as part of their classroom assignments.
"They were working on a couple other projects at the time and they just couldn't wait to get started," Lamps said. "Their illustrations and everything were just really impressive and that was my way to show them that an everyday experience can turn into a very creative piece of writing."
Lamps was encouraged by the students' drive and excitement in Freddie, she was more than happy to help direct their enthusiasm into an educational project.
"They came up with some very good stories for third and fourth graders," Lamps said. "It gave them a chance to use their imagination a little bit and it was very good."
After some time spent in the classroom, Freddie eventually disappeared from their room, leaving the students sad and hoping to see his return next year.
The fly wasn't the first time real-life events have helped Lamps' class with an assignment. Last year's class also created an ABC book based off of the ongoing pandemic and the events of that time.
Including the W in the book standing for the now famous Wally the Wallaroo.
While Freddie's visit was a short one, his appearance sparked a project the children and the teachers are quite proud of and helped the students have some fun all while pushing their creativity.