People that I might have only met one other time, but every once in a while somebody will stop and ask 'How's Wally?' It's pretty cool.

—  Nate Drewel, owner of Wally the Wallaroo
Dec 2, 2020, is a day many people in Peru will always remember as the day Wally the Wallaroo was introduced into their lives.
What began as a normal, early-winter day quickly became one far from normal as word quickly began to spread throughout the town of what was originally being called a "kangaroo" that had gotten loose and was running through the city.
As more information began to come out on the loose animal, it sent many people in the area to their phones to Google, "What is a wallaroo?"
As locals grabbed their cellphones and hopped in the car with hopes to catch a sight of Wally, they ended up joining a near-parade of observers, police officers and animal catchers attempting to capture Wally safely and return him to his owner, Nate Drewel.
In the end, it was a pair of fishermen who scooped Wally up in their net after he had fell into the Illinois River.
"Things really did take a turn for the worse that day," Drewel said. "Thanks to everyone that was involved in his capture with the Peru Police Department, fire department and the fishermen. I couldn't express my gratitude enough to everyone that helped out that day."
Wally made his way through much of the southern end of Peru, making stops on Route 251 and was cornered in a grassy lot located by Maze Lumber on Water Street.
As police officers stood guard and awaited Wally's owners and animal control, Wally changed course and made his way into the Illinois River.
Wally began treading water for around 15 minutes as police attempted to call various river and water rescue units to the area. As the group was awaiting the team's arrival, those on the shore noticed fishermen on a boat located a short distance away from Wally.
The fishermen were flagged down and were able to grab Wally in a fishing net and safely return him to his owners who were anxiously awaiting him on the shore.
Wally then spent a little time at the Bridgeview Animal Hospital as the vet staff worked to warm him after his frigid swim. Drewel was thankful for the result of that day, but mentioned things could have easily gone the other way.
"It turned out to be a good story in the end, but there were so many bad things that could have happened," Drewel said. "He ended up getting home safe and a lot of people thought the story was kind of cool."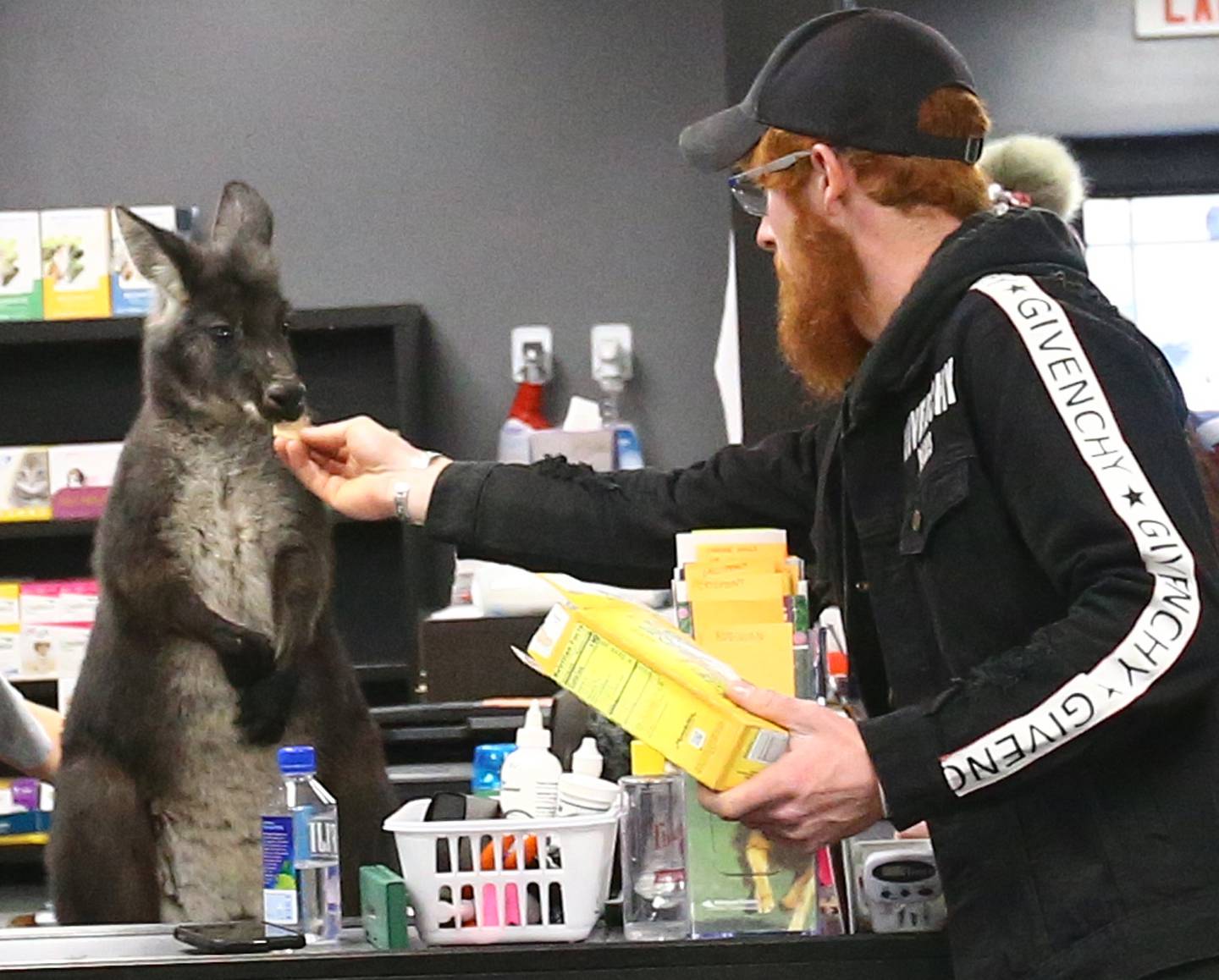 After his hospital visit and his wild adventure through Peru, Wally was able to safely return home to his family with minor injuries.
Since the trip around Peru, Wally has been living a typical pet life at home with Drewel and his family. He has completely healed from the minor injuries as they have gotten back to normal life.
"He's doing very well," Drewel said. "Nothing has really changed since last year. He got banged up a little bit that day but he's healed up and being himself for sure."
Wally has gotten back to doing the things he enjoys most, including spending time with his family and his bunny friend as well.
"He gets along with all of the critters here," Drewel said. "All the dogs, the cat; they all get along pretty well."
For Drewel, some things have changed since Wally was introduced to the public, in the sense that some people recognize him in the grocery store or around town and ask him how Wally is doing.
"People do stop and ask," Drewel said. "People that I might have only met one other time, but every once in a while somebody will stop and ask 'How's Wally?' It's pretty cool."
Since the ride through town, Wally's story has been picked up by several media outlets as reports of it have appeared as far away as India.
His journey even sparked a special theme night at a local Illinois Valley Pistol Shrimp baseball game where the team played as the Wallaroos and invited Drewel and his family to the ballpark.
"That event was a blast," Drewel said. "It was a great turnout from all the people that came out to support the event and Wally. I think Wally is a superstar and all of this is really cool."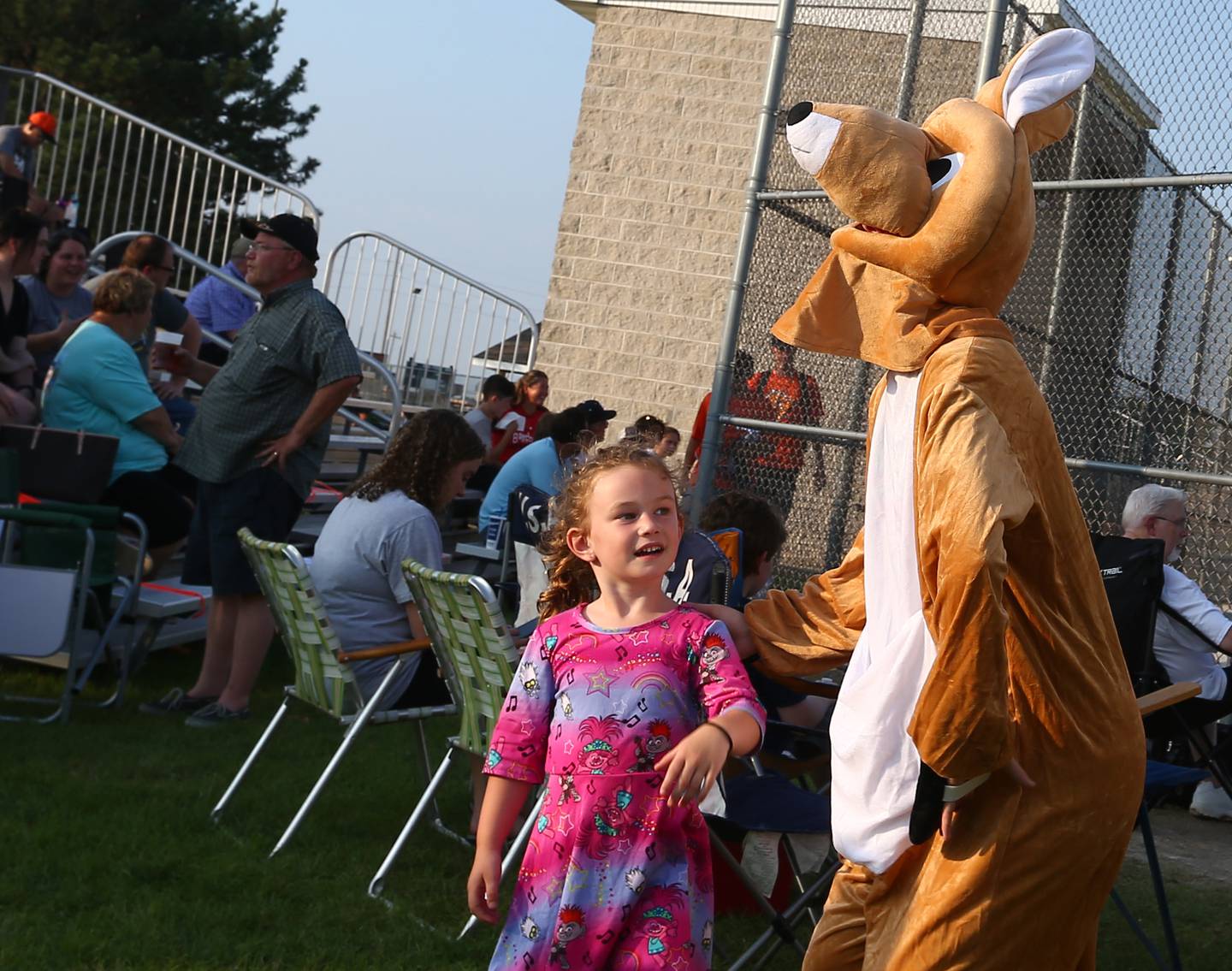 Peru Mayor Ken Kolowski experieneced the day from a citizen's perspective and remembers social media blowing up over Wally.
Now with Wally the Wallaroo nights and a widespread notoriety, Kolowski believes if the theme night was a yearly occurrence it would be great for the community.
"I think it'd be great to be a traditional game for the Pistol Shrimp," Kolowski said. "It would be a special event, especially for the kids."
Wally's presence also sparked a popular kangaroo crossing sign outside of Andy's Pet Shop, located in Peru. When the news first began to break last year, many locals thought Wally actually came from the shop itself, according to owner Andy Arnold.
While Wally's name has become a household one in the Illinois Valley, Drewel mentioned he has taken extra steps and worked hard to make sure there will not be another wild ride, like the one that occurred a year ago.
"Since his adventure around town, I've been working really hard to improve the care for him," Drewel said. "His well being and being safe is very important to us."