By now it's no secret many industries have been struggling to find employees as the works through the COVID-19 pandemic, but one vacancy was brought to the attention of Peru Elementary parents Sunday as they prepared to send their children back to school for the new year.
Peru Elementary posted a notification received from its bus company, Johannes Bus Services, stating because it was short short several drivers, many routes can expect delays as the district asked for parents' assistance when possible.
"What's been shared with us at this point is that in the transition they've had trouble attracting bus drivers and right now in our overall bus consortium we are obviously short," said Peru Elementary Superintendent Jamie Craven.
Peru Elementary was not alone in the region, nor nationally. An Associated Press article from Aug. 22 reported school districts from Montana to Delaware have been dealing with similar issues.
The article noted a Montana School District has offered $4,000 bonuses and invited individuals to come and test drive the school buses. A Delaware school district has offered to pay parents $700 to take care of their own transportation and a Pittsburgh-area district has delayed the start of classes and have said hundreds more would have to walk to school.
Peru's first day of school was Monday, leading school officials to ask parents and family members for their understanding and assistance getting students to and from school on their own when possible.
Craven said many of the students that are normally bus riders were brought to school by a family member and more middle school students chose to ride bicycles than usual because of the circumstances.
"I can't over stress how our parents stepped up and cooperated in a less than ideal situation," Craven said. "We do have to get this resolved. What went on (Monday) is not a long-term fix so we are going to get busy."
Craven said the school district will explore what it can do on to help the situation, such as consolidating routes when possible.
Peru Elementary is a part of the Illinois Valley Bus Consortium that contains more than 10 local school districts and employs the services of Johannes Bus Services.
Another member of the consortium, Waltham Elementary in Utica, has also announced it has been dealing with a driver shortage in a memo from Superintendent Kristi Eager sent home to parents.
"Please understand that Waltham School is not OK with any of these issues as your children's safe transport to and from school is of our utmost importance," Eager wrote. "Your children are our children."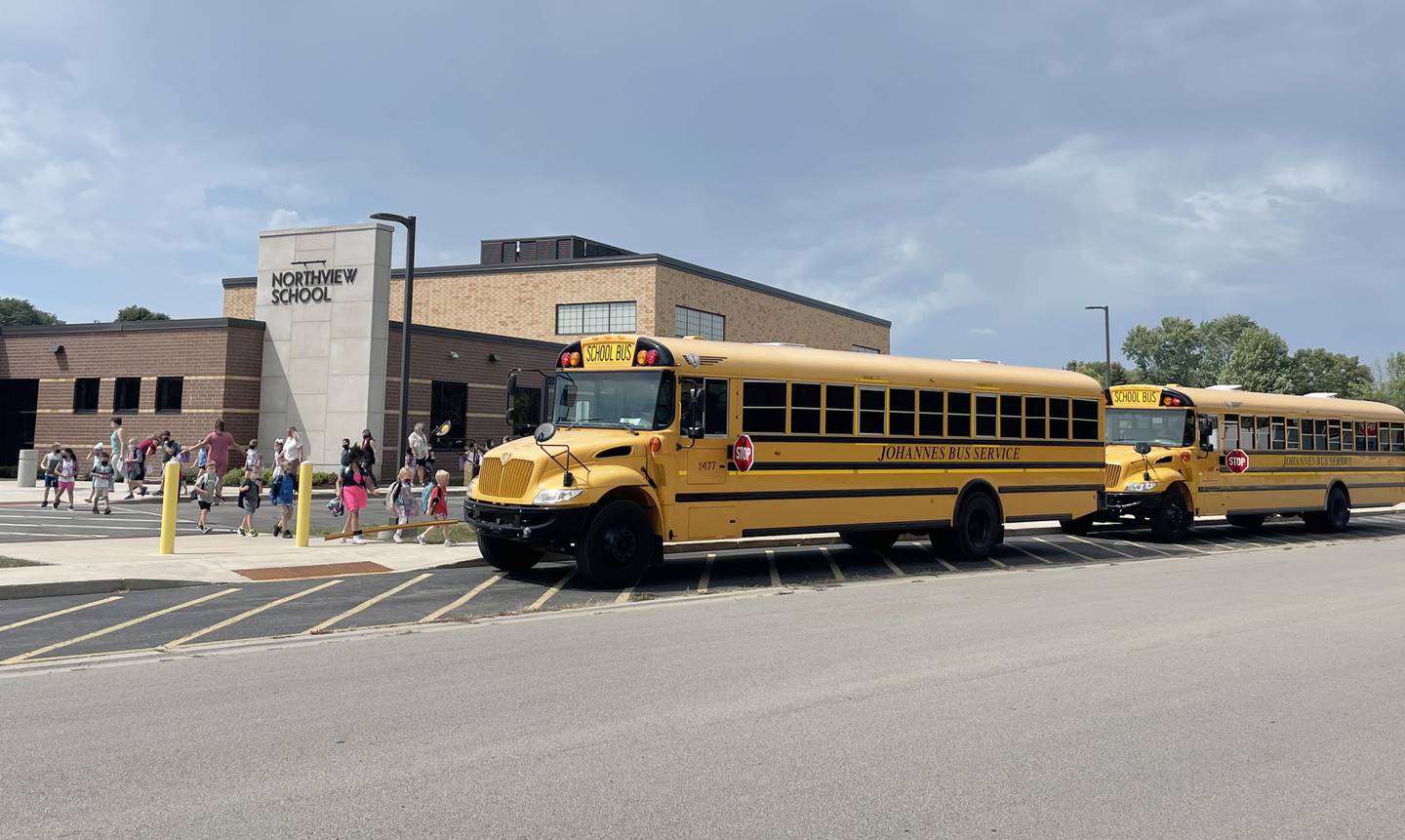 La Salle-Peru High School Superintendent Steven Wrobleski said his district also was experiencing the same issues as others in the consortium and added he was also concerned for his school's athletic programs.
"We are certainly experiencing it," Wrobleski said. "It is of significant concern to us. It's all about safety and being able to have a guarantee to a parent that your kids are going to get to school in a safe vehicle and we're going to get you home in a safe vehicle and in a reasonable amount of time. I'm even more worried about our athletic programs."
Wrobleski said the school has the ability to use activity vehicles for smaller sports such as tennis, but when it comes to the larger team sports such as football, multiple "big yellow buses" are required.
Johannes Bus Services was selected by the consortium as the winning bid for bus services by the collection of school districts in the Illinois Valley Consortium going into the 2021-2022 school year under a three-year contract.
Wrobleski has been involved with the local school bus consortium for many years before it expanded to include many of the school's feeder districts. He said it has been a great way to organize and save costs of student transport.
Johannes Bus Services is a locally-operated organization headquartered in Rock Island and has been in operation since the 1960s.
Johannes has actively been posting the need for bus drivers on its Facebook page and website for months as the beginning of the school year approached. The business has advertised offering daily interviews trying to fill the open driver positions.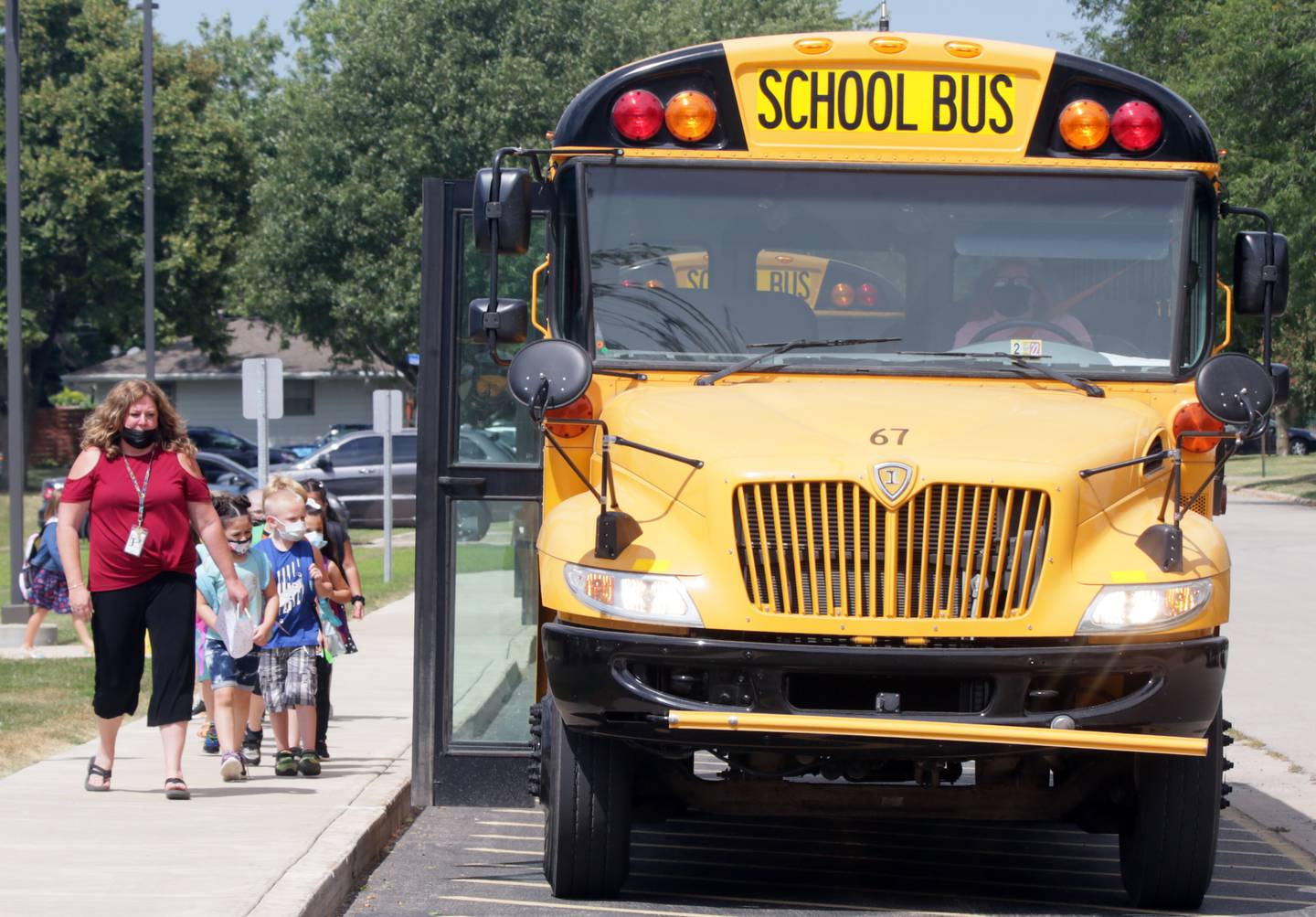 While Johannes is feeling the effects of the work shortage, the need for bus drivers is far from limited to just its organization regionally. Woodland School District 5 in South Streator has struggled to find driver applicants after deciding to handle its own bus needs for the school year.
"The shortage is mammoth," Woodland Superintendent Ryan McGuckin said. "You go from thinking that you have a group of drivers that can drive and a group of drivers that can substitute to what's happened in the past month. Where the groups of substitutes have dwindled away to nothing."
Woodland, like many other districts, has had to get creative with its bus staffing including consolidating routes and using drivers to cover multiple schools instead of the traditional schedule.
"It's taxing on all involved," McGuckin said. "Whether it be a driver, monitor or transportation worker because it's constantly interchanging. Everybody knows that if one person breaks their foot or gets ill, no one can take their place."
This is the first year the Woodland district has elected to handle its own services as well as services for Streator Elementary, Grand Ridge School and Streator High School.
McGuckin said from his experience and talks with neighboring school districts looking for assistance, the problem is widespread and not limited to a single district or company.
"We're all competing for the same drivers," McGuckin said. "No matter if you're from Coal City, La Salle-Peru or the Streator area we have people that are picking and choosing where they wish to work; which is fine. But, the same group is being shuffled in different directions."
McGuckin said he has received calls from other districts asking for driver help he has been unable to provide. He did say, however, he has about 10 buses that could be running but there is no one to drive them all.
With the beginning of the school year underway for most school districts, this appears to be an issue until the staffing issue is solved or until creativity becomes the new normal for school transportation.
"We're willing to get creative and to get people trained but we just need the bodies to give the training to," McGuckin said.