The APBA U.S. Title Series PRO National Championship has been one of the biggest things ever to hit the village of DePue, so popular it's been coming back for 60 years, the past 39 of those hosted by the DePue Men's Club.
But on the heels of another remarkable week capped by three days of the most thrilling races ever held there, there comes word next year's races in DePue may not only be great, but "super."
There is a good possibility that another branch of the APBA, the Modified Division, may be teaming up with DePue's regular field from the PRO division to conduct their national championships together on the very same weekend at the eastern Bureau County village.
It would create what some are now calling a "Super Nationals" event.
"It's going to be named something like Super Nationals or Mega Nationals, it hasn't been decided yet," said DePue Men's Club president Steve Solorio. "The possibility was brought up a couple of years ago, but when (racing legend and US Title Series director) Mike Thirlby heard that Modified wasn't going back to Ohio, he called to see if we could combine the two and what I thought of it.
"I said, 'Well, yeah. Why not?' It's a concern right now if we can get everybody in here, so we'll have to see, but I like the idea."
The change would double the number of boats competing from this past weekend's 220 to between 400 or 500 and increase the schedule of actual competitive racing days from the current three days to at least four, possibly five, extending from Wednesday to Sunday. Testing would be done on that Monday and Tuesday.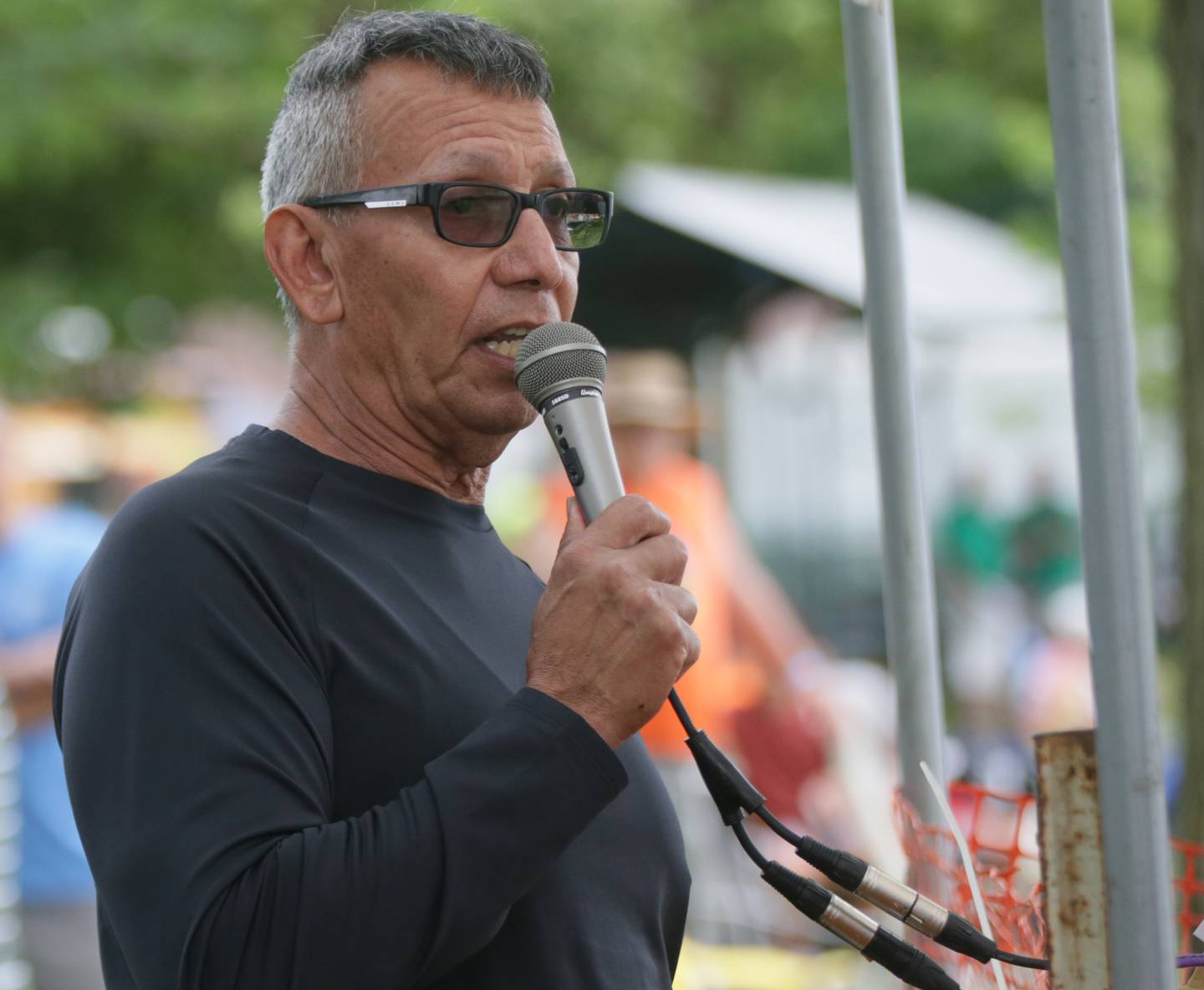 "I cautioned him, though, that if something happens that we can't pull it off, they have to have a backup plan," Solorio said. "He said yes, it would be at Constantine, Mich. [the last PRO stop before DePue]. That all sounded good to me."
While DePue officials at last weekend's races are optimistic and excited about the possibility, they have said that nothing is yet carved in stone. However, the APBA Modified Division website already has a graphic posted under the heading 2022 national championships that reads Modified and PRO outboard – DePue, with July 25-31 below it.
The Modified Division, according to former racer and veteran race announcer Ray Rodda, hasn't had the kind of "home base" for it's championships like PRO does in DePue. It held this year's national championships combined with the Stock Division two weeks ago in Springfield, Ohio. It drew 519 entries, according to Rodda.
The logistics to adding half of that number in boats, trailers and mobile homes to what's already coming to DePue have yet to be worked out.
"This is already a circus, so just think what doubling that might be," Rodda said. "Back when I was racing and came here to DePue, we'd have 600, 700 entries, but those were on much smaller trailers, not the enclosed 40-footers they have now. Motor homes would probably have to go over to the baseball field, and that would become a pit area, too.
"It would take a big push to get everybody in here, but it would sure be really exciting to see."
Solorio said that there is an effort to organize a meeting between representatives of all the groups involved. That includes the DePue Men's Club, which sponsors the event to fund its support of school and civic causes.
"There are so many unknowns now," he said, "like what's the attendance going to be like for racing on Wednesday and Thursday? Are their racers going to want to come here? Can we fit them all in? So many questions. There are going to have to be concessions made by their side and by our side in order to work this thing out.
"But there's no deadline for a decision to be made, not yet. It all sounds good right now. We'll have to see."