While employers in most fields are struggling to find qualified employees, the education sector has joined the list of those looking to hire with limited success.
La Salle-Peru High School Superintendent Steven Wrobleski outlined the struggles his field has seen while looking to hire educators.
"It has been very slim as far as available candidates," Wrobleski said. "I can count on one hand the number of applicants that we've had for our various teaching positions."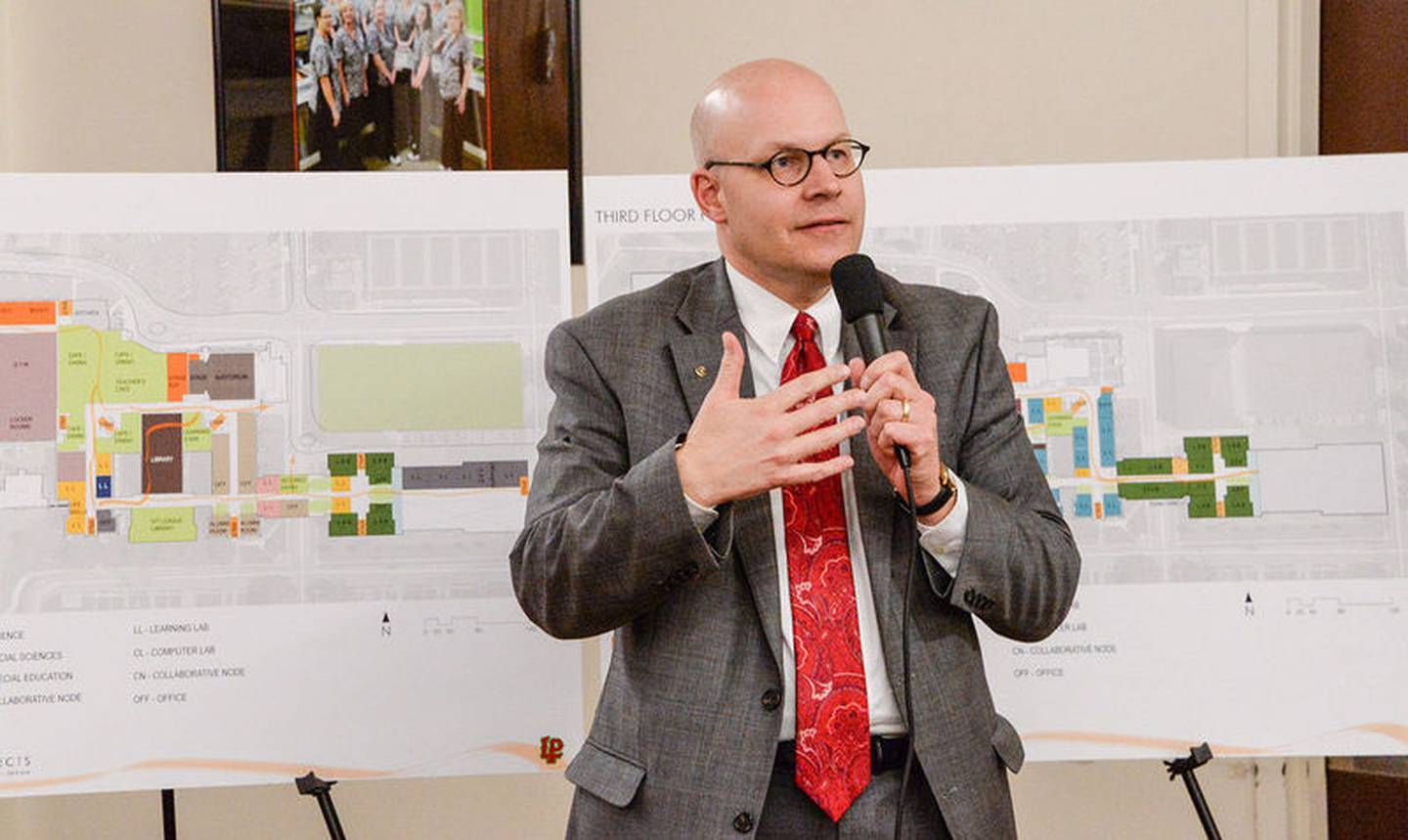 Wrobleski was interviewed recently as part of a CNN story regarding the teacher shortage many Illinois schools are experiencing.
L-P has looked to fill multiple positions within the school over the summer and still has a position teaching chemistry and physics available as the district hopes for qualified applicants before the quickly-approaching beginning of the school year.
Wrobleski said this shortage isn't something that was commonplace only a few ago as applicants used to roll in fairly quickly.
"Only five to 10 years ago we'd have an English or social studies position posted and within a week to 10 days we'd have anywhere from 50 to 100 applicants that would be applying for it," Wrobleski said.
Wrobleski mentioned he has studied research on evaluation studies or ROEs that have indicated the number of students in college teacher prep programs in Illinois hasn't been enough to fulfill the state's needs.
This decline of students entering the field of education has helped lead to this shortage that is beginning to show its head in rural communities.
"It definitely is a statewide issue," Wrobleski said. "I think what makes it more difficult for us is that we're also competing with the larger metropolitan areas. We are basically an hour from everybody."
Wrobleski believes younger educators are more drawn to Chicagoland schools because of the increased amenities and higher salary. This coupled with the decreasing number of teachers overall in Illinois has led to the struggle in more rural areas.
L-P also has hired applicants that aren't originally from the area who are looking to either get their first job or get more experience before moving back to where they are from. Wrobleski said the district has experienced the struggle of keeping educators for a longer period of time.
This problem is not just affecting L-P, according to Wrobleski, as other administrators he has been in contact with have reported the same issues in their districts.
"What ends up happening is we are kind of cannibalizing each other," Wrobleski said. "Generally what's been happening as of late is we'll have a position posted and if there's someone in the district that has a high school endorsement, of late, that's where we are getting more of our candidates from."
Wrobleski said he is all for the high standards and expectations that are required for an individual to become an educator, however, he believes in some cases the standard has gone too far.
The high standardized test scores people are required to achieve just to advance in a teacher's education program can and may need to be adjusted, he said.
"Illinois has not been, of late, a real teacher-prep friendly state in my opinion," Wrobleski said. "I think that there are more hoops that people have to jump through. I think we need to look at more opportunities for alternative credentialing."
As an example, Wrobleski said in the school's Area Career Center, educators who have more than 2,000 hours in real world application can be given a provisional certificate to teach children how to do their particular craft.
Wrobleski said that work can be done by L-P and others in the area moving forward to help educate children move forward in the education field while they are in high school. This alongside incentivizing education students who return to the area with job opportunities can help grow the supply of teachers in the Illinois Valley, he said.
"I don't think we've done a very good job marketing ourselves over the years and I think that's kind of hurt us as well," Wrobleski said.
Wrobleski mentioned he has been in contact with various colleges with hopes to fill needed positions. In the case the position cannot be filled, other science teachers will be asked to share the load and fill in the gaps that will remain for the coming school year.
Moving forward, Wrobleski hopes to see an increase in the number of students going into education. He also would like to see L-P and other area schools begin to market themselves to attract more young educators into the area.