PERU – With their backs against the wall needing to beat Oglesby on Wednesday to force a winner-take-all deciding game in the District 20 Minor League tournament, Bi-County's Hannah Heiberger was as near perfect in the circle as she could be.
But her effort might have been for naught if not for Avery Lenkaitis.
After Oglesby leadoff hitter Eliana Opsal bunted for her team's first hit of the night against Heiberger and eventually came around to score the tying run in the top of the sixth inning, Bi-County rallied to load the bases in the home half and netted the winning run on a looping single to right-center field by Lenkaitis, giving Bi-County a 3-2 win and sending it into Thursday's deciding game slated for 6 p.m. at Sunset Park.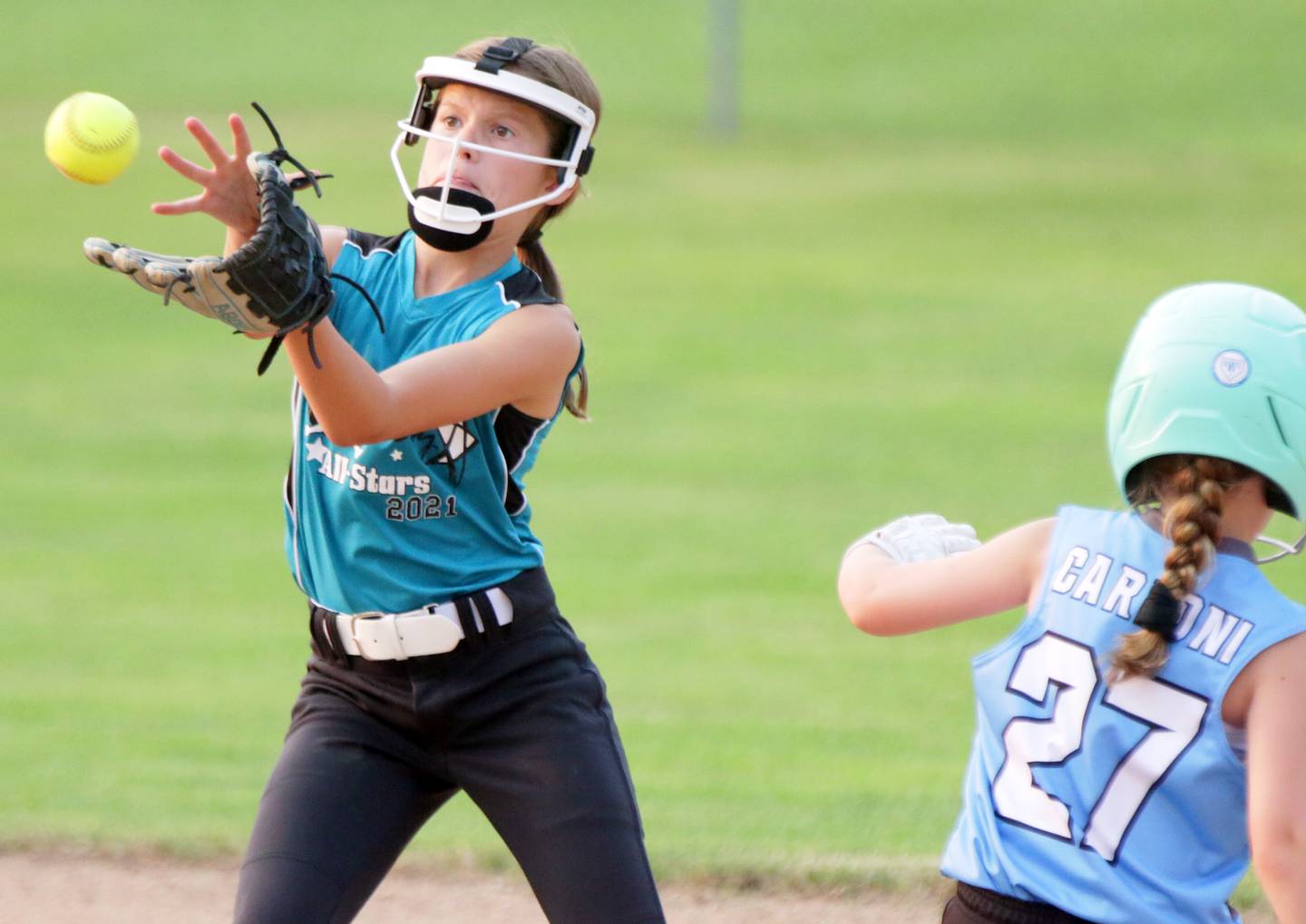 Lenkaitis' heroics provided the difference in a pitchers duel between Heiberger and Oglesby's Brooklyn Pelka, who surrendered just five hits and fanned eight.
However, Heiberger was better, allowing just one bunt single and one walk while striking out a whopping 17 of the 18 outs she recorded in the six-inning affair. The key was she walked only one, though that was in the first inning and it came around to score. Pelka, while not quite as overpowering, walked five, with the winning run scored by Emersyn Carboni in the sixth the only free pass to get that far.
"I was a little nervous, knowing that we had to win," said Heiberger, who will pitch again tonight, the finale being her eighth game in the last eight days. "Having a walk come around to score bothers me sometimes and it did tonight, but I was able to shake it off. … I didn't know how many strikeouts I had until my coaches told me. I'm just glad we got the win."
That lone walk came with one out in Oglesby's first to Cara Kilmartin, who stole second, took third on a wild pitch, and scored when Quinn Entrican's grounder was erred.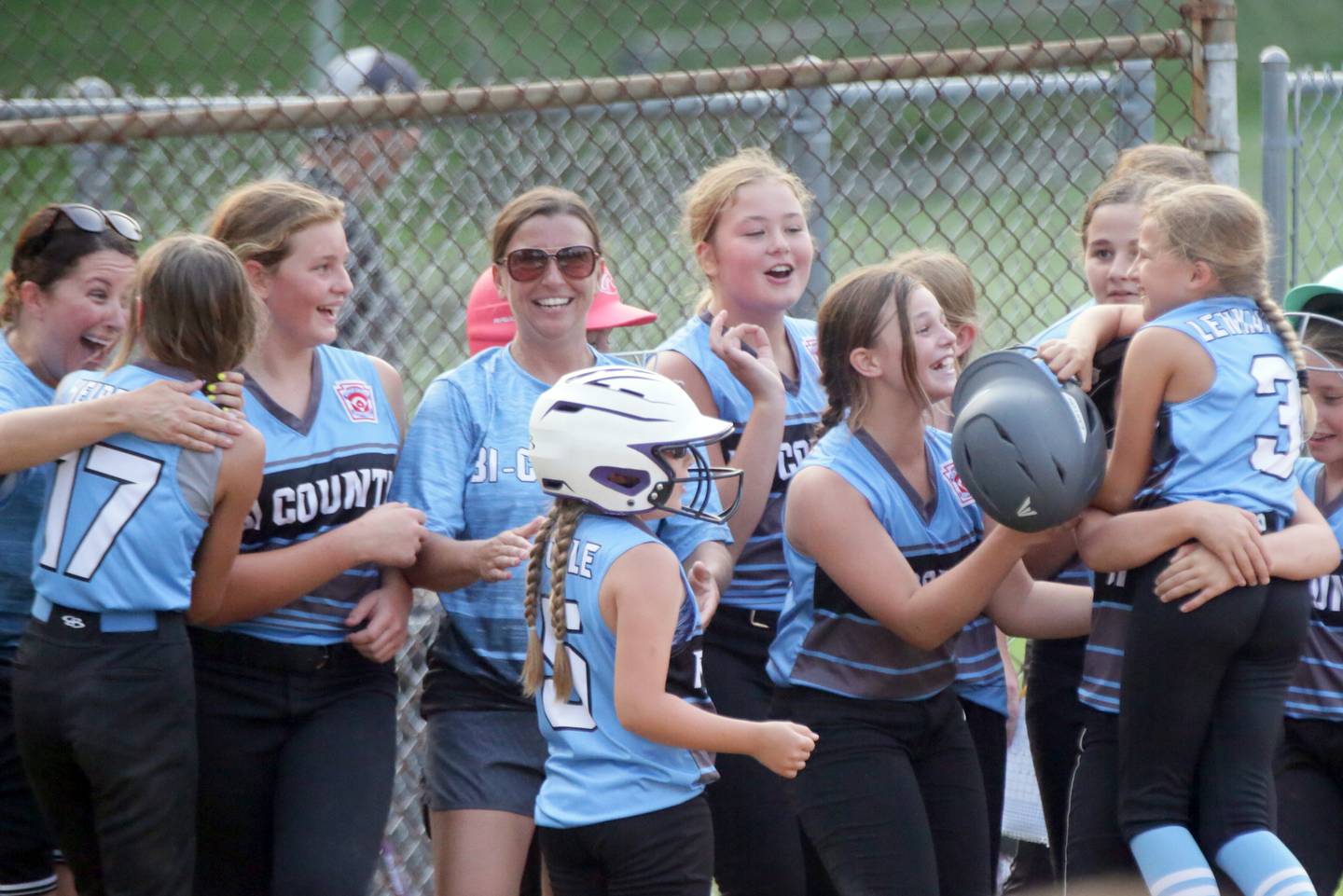 But Bi-County answered in its half on a one-out single by Heiberger, a steal, and McKay Gensini's hard hit on the ground that took a bad hop in the outfield for three bases. B-C took the lead in the fourth when Gensini was hit by a pitch, Kennedy Holocker's grounder was thrown away and Carboni walked, filling the bases. Lilliana Bouxsein then drew a walk to force in a run.
"Control was it. Little girls get tired after six innings of pitching all the time," said Oglesby coach Nick Pelka. "Games like this, I don't think my heart can take anymore … But (Heiberger) is a very good pitcher and it was a good pitchers' duel. A couple runs here or there and maybe this is flip-flopped. … It was a hard-fought game and somebody has to win and someone has to lose, right? But it's not over. We'll come back and get 'em tomorrow, play just as hard and this time hopefully come home with a victory."
Oglesby came through with its backs against the wall this time, too. In the top of the sixth, Opsal bunted for the team's first hit off Heiberger, then stole second and scored on a pair of wild pitches.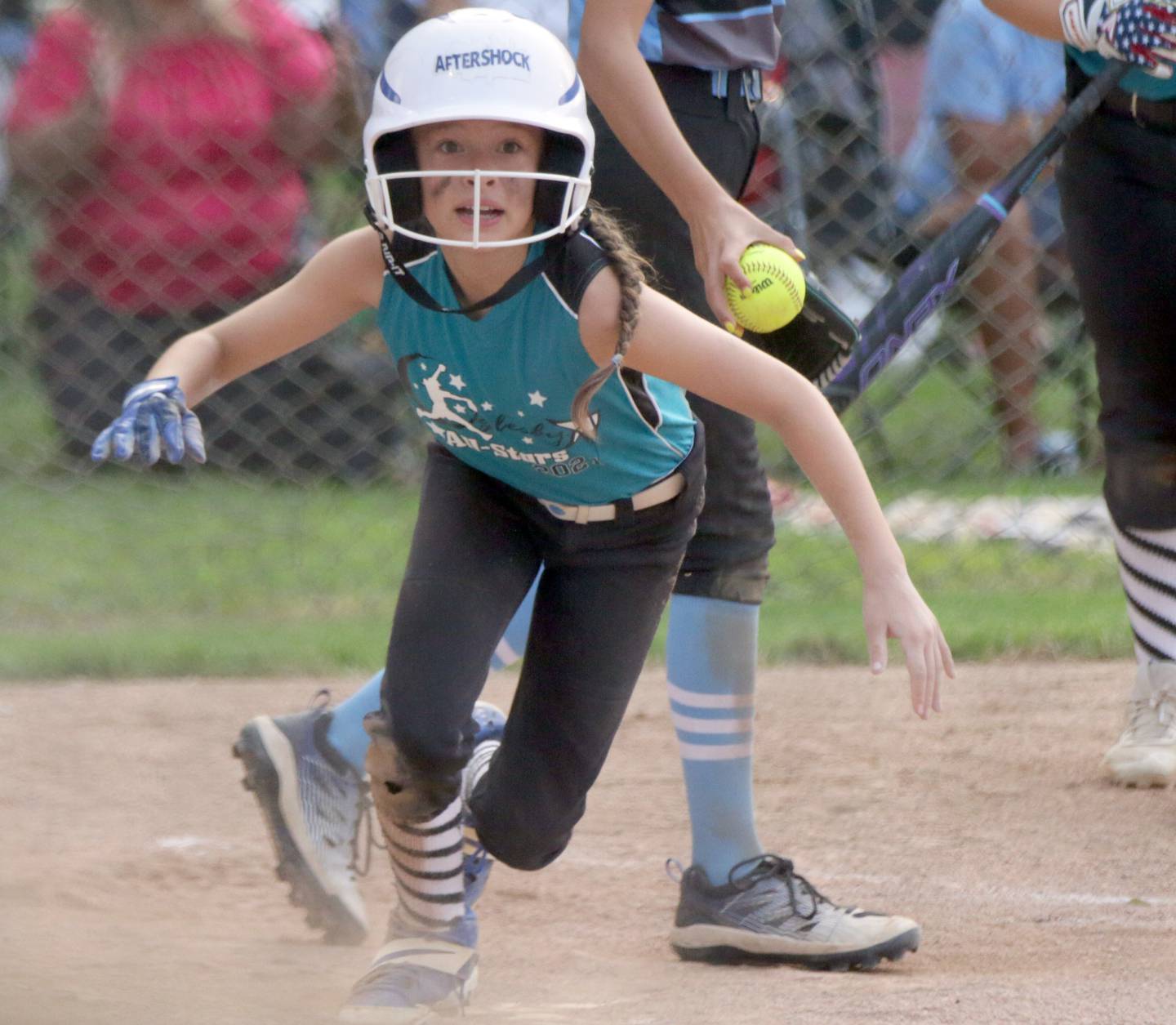 In the decisive home sixth, Carboni walked, Jolene Poole was hit by a pitch, and Bouxsein walked, bringing up Lenkaitis hitting in the No. 9 spot for her clutch hit.
"Yes, that was my daughter," said a bursting-with-pride B-C coach Jessica Lenkaitis of the game-winning hit. "We had a lot of opportunities to score runs tonight and didn't always do that, but thankfully we got the one at the end when we needed it. … Hannah is phenomenal. She really is. She has her head in the game on every pitch, and she's always ready to throw a strike. She puts a lot of work in during the offseason and it shows.
"This was a great win. These girls are fighters. They know they have to win each game to play the next, and we'll be ready to take them on and do it again tomorrow."