OTTAWA – In a game that saw neither team able to hold more than a five-point advantage through the opening 29 minutes, the Ottawa boys basketball team used a pair of key plays in the final minute of the third quarter against Morris to help the Pirates post a 48-44 victory at Kingman Gym in each team's Interstate 8 Conference opener.
Morris (1-5, 0-1 Interstate 8) held a one-point lead with a minute to play in the third after a steal and a layup by Gage Phillips. But on two consecutive possessions, Ottawa (2-3, 1-0) took advantage of Morris miscues and turned them into a 3-pointer from the right corner by Levi Sheehan before Cooper Knoll rebounded his own missed shot just before the horn to give the Pirates a 34-31 lead.
Morris kept it a one-possession contest until a 7-0 Ottawa burst midway into the fourth, which included back-to-back drives by Payton Knoll and two free throws by Huston Hart, helped keep the visitors at arm's length the rest of the way.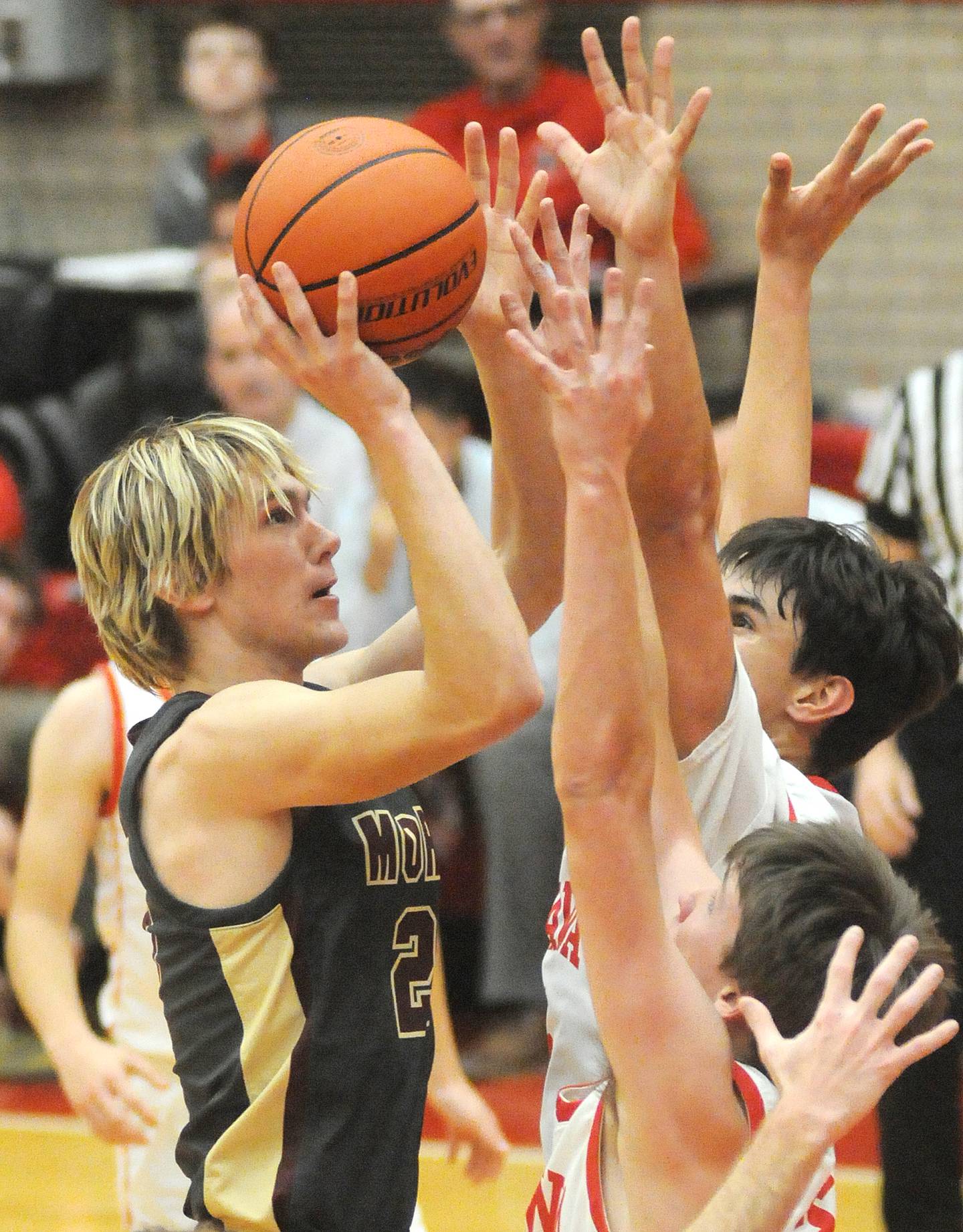 "Those were a couple key moments in the ballgame for sure," Ottawa coach Mark Cooper said of the final minute of the third. "We were able to get a couple turnovers and convert them into points at the other end. The way the game was being played, a three- or five-point lead felt like an eight- to 10-point lead.
"I thought we did a better job with our defensive rebounding in the fourth quarter but moving forward we are going to have to do a better job at the free throw line (14 of 23 overall, 6 of 12 in the fourth) in late-game situations. We were able to make a few plays at the end to get us out of the gym with a win.
"This was an arm-wrestling match most of the night that could have gone either way, but we found a way to win."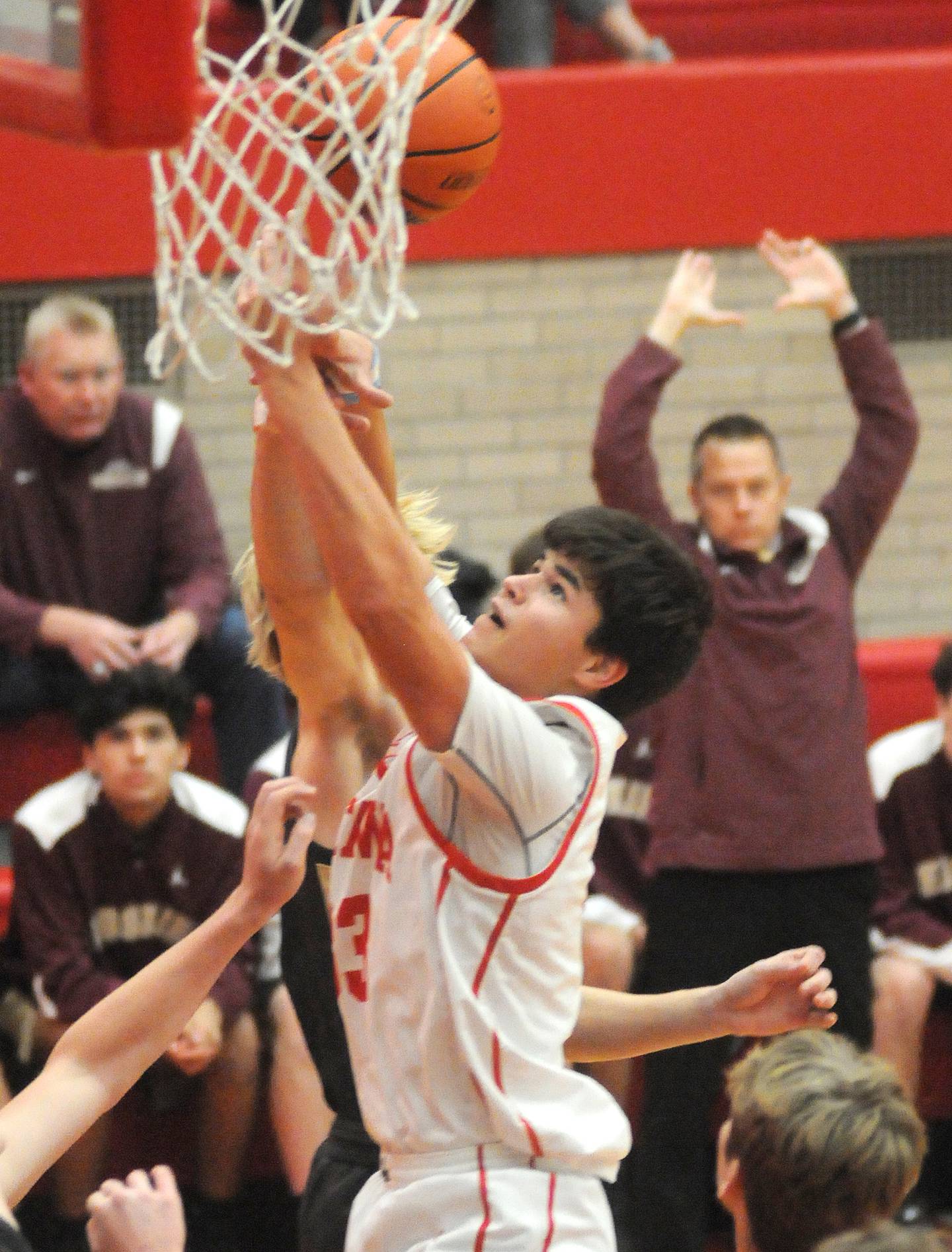 Sheehan and Payton Knoll shared game-best honors with 14 points each, the latter also grabbing eight rebounds. Aiden Mucci, Cooper Knoll (10 rebounds) and Hart all added six points apiece.
Morris was paced by 13 points and five rebounds from Brett Bounds, 12 points, six rebounds, five assists and four steals from Jack Wheeler and 10 points and eight rebounds from Phillips.
"We had way too many empty second-half possessions, especially late in the third quarter where we had two straight turnovers when trying to work for the last shot and then they got that rebound basket at the buzzer," Morris coach Joe Blumberg said. "We didn't do a good enough job on the defensive boards, and they were able to get a number of keys offensive rebounds that turned into second-chance points.
"We are a young team, and we are missing our starting point guard in A.J. Zweeres with an injury and have only had three practices with guys coming off the football season. I'm happy with the effort and intensity we've shown, now we just have to keep working on getting better."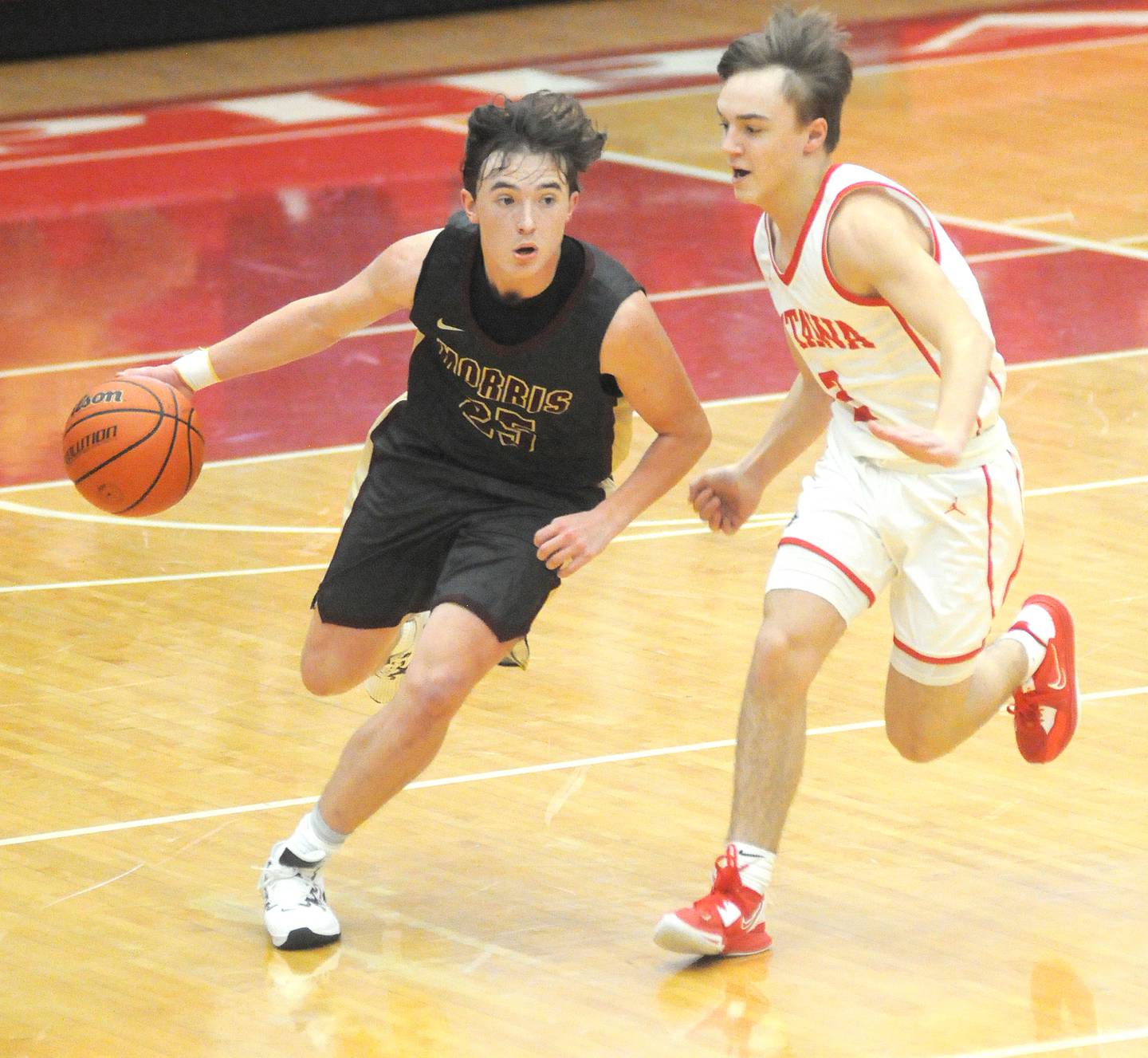 Ottawa led 13-12 after the opening eight minutes with Sheehan's five points and four from Payton Knoll. Morris bounced back to hold a 23-21 halftime lead as Phillips netted a pair of back-door layups to go along with a triple from the left wing.
Ottawa used consecutive 3s from Payton Knoll and Sheehan early in the second half to lead 29-24, but Morris countered with a 7-0 run, highlighted by a banked in 3-pointer by Bounds to make it 31-29 – Morris' last lead of the game.
"After our tournament, we talked as a group of how we needed to be a little bit tougher both mentally and physically," Cooper said. "I don't think we made very many mental mistakes tonight, but we still didn't do a great job of finishing through contact in the first half.
"We did a much better job in that area in the second half."
Each team is back in action at 7 p.m. Tuesday in conference matchups with Morris hosting Sandwich and Ottawa traveling to Kaneland.