LA SALLE — The La Salle-Peru volleyball team came up with the final two points to take a rally-filled, back-and-forth opening set over Ottawa during Thursday night's Interstate 8 Conference match at A.J. Sellett Gymnasium.
The Cavaliers kept a tight hold on the momentum, scoring the first nine points of the second set and eventually earning a 26-24, 25-17 triumph over the rival Pirates.
The hosts — which improved to 8-7 overall and 3-3 in league play — were led by Emma Garretson (eight kills, 12 points), Camryn Piscia (six kills, two blocks), Addison Urbanski (four kills, seven digs, 11 assists, two aces), Addison Duttlinger (four kills), Taylor Martyn (14 digs), Brooklyn Ficek (13 digs), Bridget Hoskins (seven points) and Katie Sowers (10 assists, seven points).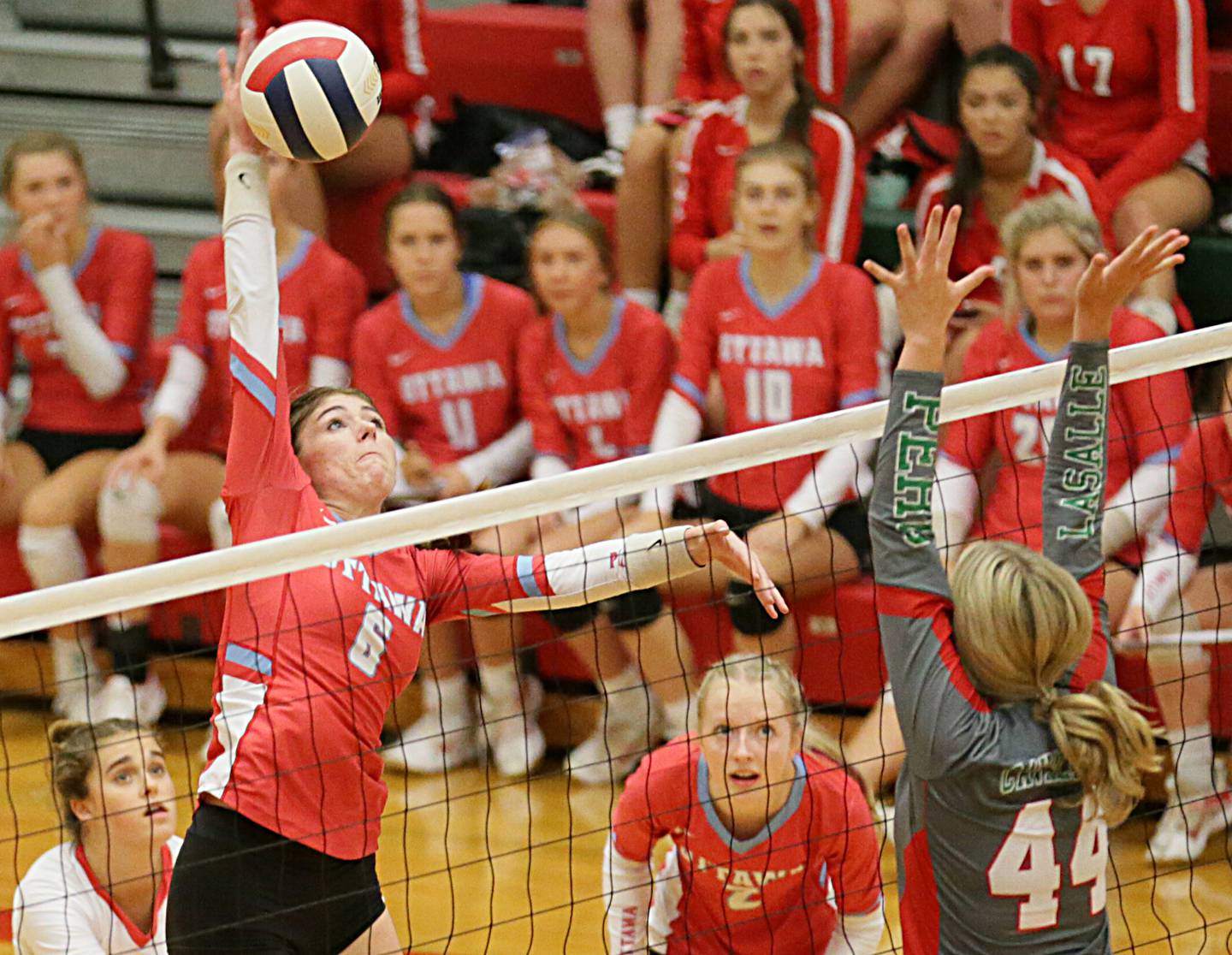 "I was happy tonight with our energy, our team effort and how we played with a lot of enthusiasm both on offense and defense. But then again, it's against Ottawa, a rival, and you'd hope it would be that way," L-P coach Mark Haberkorn said. "I thought both teams played really hard tonight. I think both teams were ready to go tonight.
"There were so many times on both sides you thought a ball was down, and all of a sudden the ball is coming back over to you. Both teams had to scramble at different points, but that said I thought both teams were sharp. There were a lot of long rallies and not too many easy points.
"Overall, I feel like we played a solid match."
Ottawa — now 8-12-1 and 3-3 — was paced by Mel Pries (seven kills, two blocks), Ryleigh Stevenson (three kills), Ayla Dorsey (three kills), Olivia Evola (three kills, eight digs, nine assists), Haley Waddell (16 digs), Reese Burgwald (eight digs, five points) and Skylar Dorsey (seven assists, six points).
"After that first set, and it was a tough one, for sure, the girls were very deflated. ... That is just not like us. Usually they are ready to fight back, but it just took us way too long in that second set to get back into it," Ottawa coach Jenn Crum said. "We made L-P work for it, but the bottom line is we just made more mistakes than they did.
"We were solid in our serving, and I saw a lot of areas we've been working on to get better in. We did a lot of good things overall tonight, but a lot of touches or breaks didn't go our way. It happens, but we also had a ton of hitting errors and also put ourselves in a very tough spot getting down so much early in set two.
"I know [Haberkorn] knows our defense and where the weak spots are, so we practiced preparing for that. But L-P just did a good job of putting the ball in spots to put us back on our heels at certain times in the match."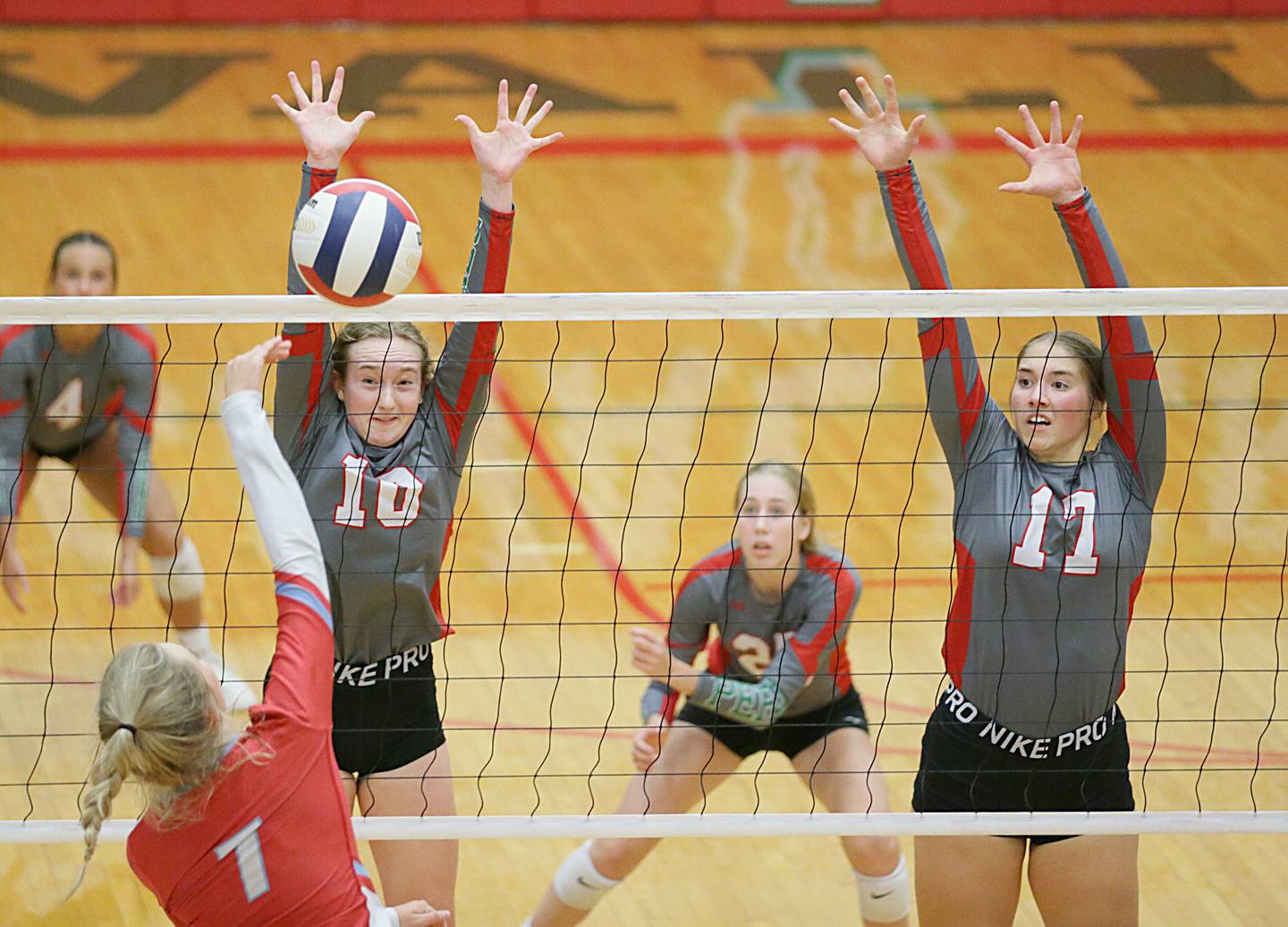 Ottawa jumped out to a 13-7 lead in the first set behind a trio of kills by Stevenson, two kills and a block by Pries and a five-point service run by Skylar Dorsey that included an ace. L-P then used a sideout and six-point burst by Hoskins — fueled by two kills from Duttlinger and a block by Olivia Shetterly — to hold a 14-13 advantage. The teams traded points until winning swings by Garretson and Shetterly around an Ottawa hitting error preceded a pair of kills by Sowers that helped close out the set.
Sowers then served up the aforementioned nine consecutive points to start the second set, with Piscia registering a kill and two blocks in the streak. The Pirates closed to within four points on two occasions — the second on an Ayla Dorsey kill that made it 13-9 L-P.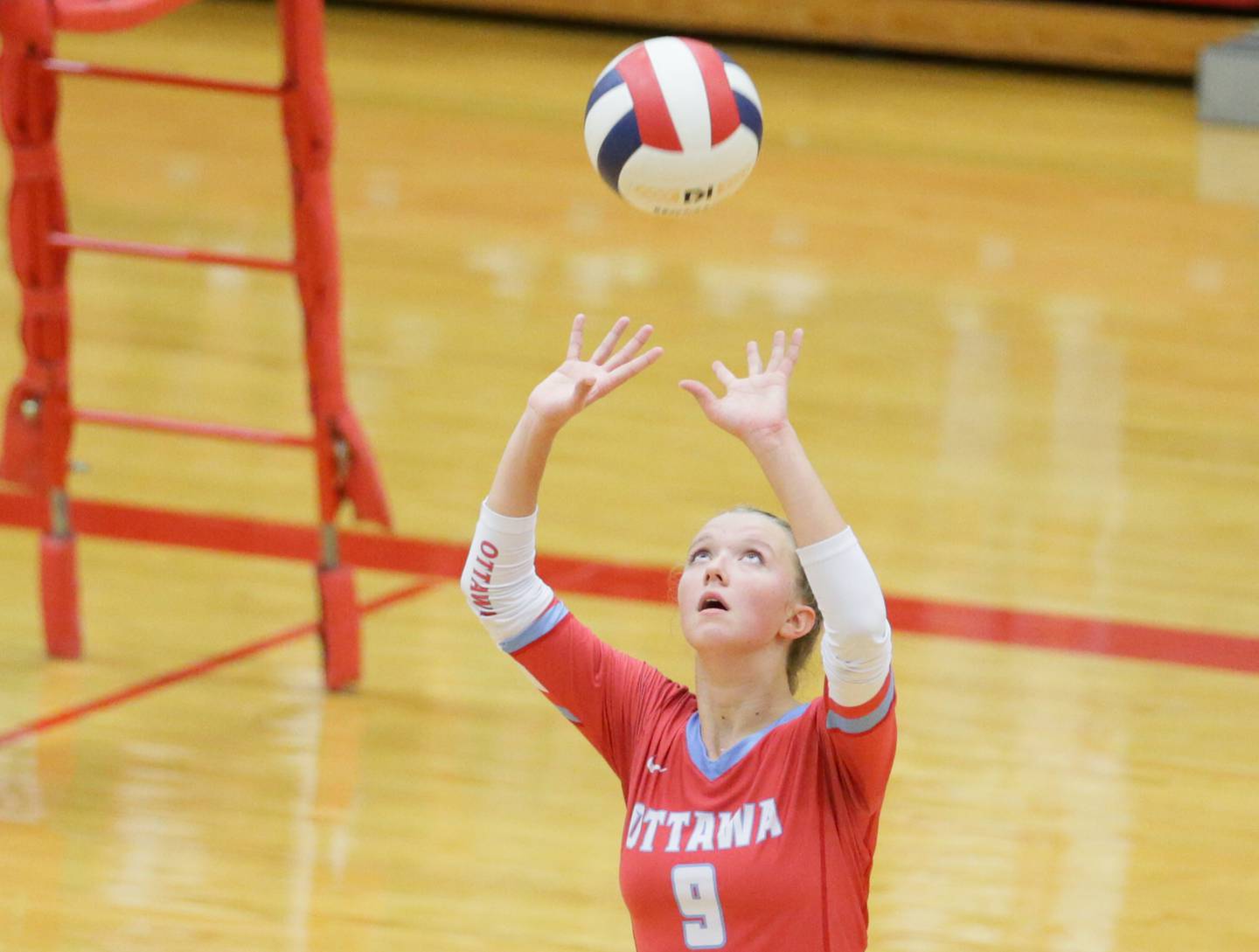 The Cavs scored six of the next seven points, a thunderous kill from Piscia in the middle off a quick set the highlight, before earning five of the final seven points, with two kills from Garretson, one on match point, to close it out.
"Winning the first set was huge for us, and then we carried over that momentum into the start of the second set," Haberkorn said. "Give Ottawa credit, though; they fought back and made us earn this one."
Both squads are back in action Tuesday in conference matches, as Ottawa hosts Rochelle, while La Salle-Peru entertains Sandwich.