PEORIA – It was just one of those games that the Newark softball team had yet to experience this season.
Unfortunately, a tough day in the field, at the plate and in the circle came in the biggest contest of the year.
The No. 7-ranked Norsemen dropped a frustrating 8-3 decision to No. 1-ranked and defending state champion Illini Bluffs during the first Class 1A state semifinal Friday at the Louisville Slugger Sports Complex.
The Norsemen committed four costly errors and struck out 12 times against Tigers senior all-state pitcher and Division I Bradley recruit Kierston McCoy.
Newark (31-4-1) will take on unranked Forreston (22-5) in the third-place game at 9 a.m. Saturday. The Cardinals lost to No. 3-ranked Casey-Westfield, 4-0, in the second semifinal. Illini Bluffs (19-2) and Casey-Westfield (38-1) will battle for the championship about 11:30 a.m.
"Bluffs is a very good team and defending champs for a reason because they hit us like no other team has hit our pitching, while we made too many errors and couldn't get our offense going against a great D-I pitcher," Newark coach Tim Schofield said. "We haven't seen a team as good as they are this season, and they deserve to go to the championship game for the second year in a row after the way they played today."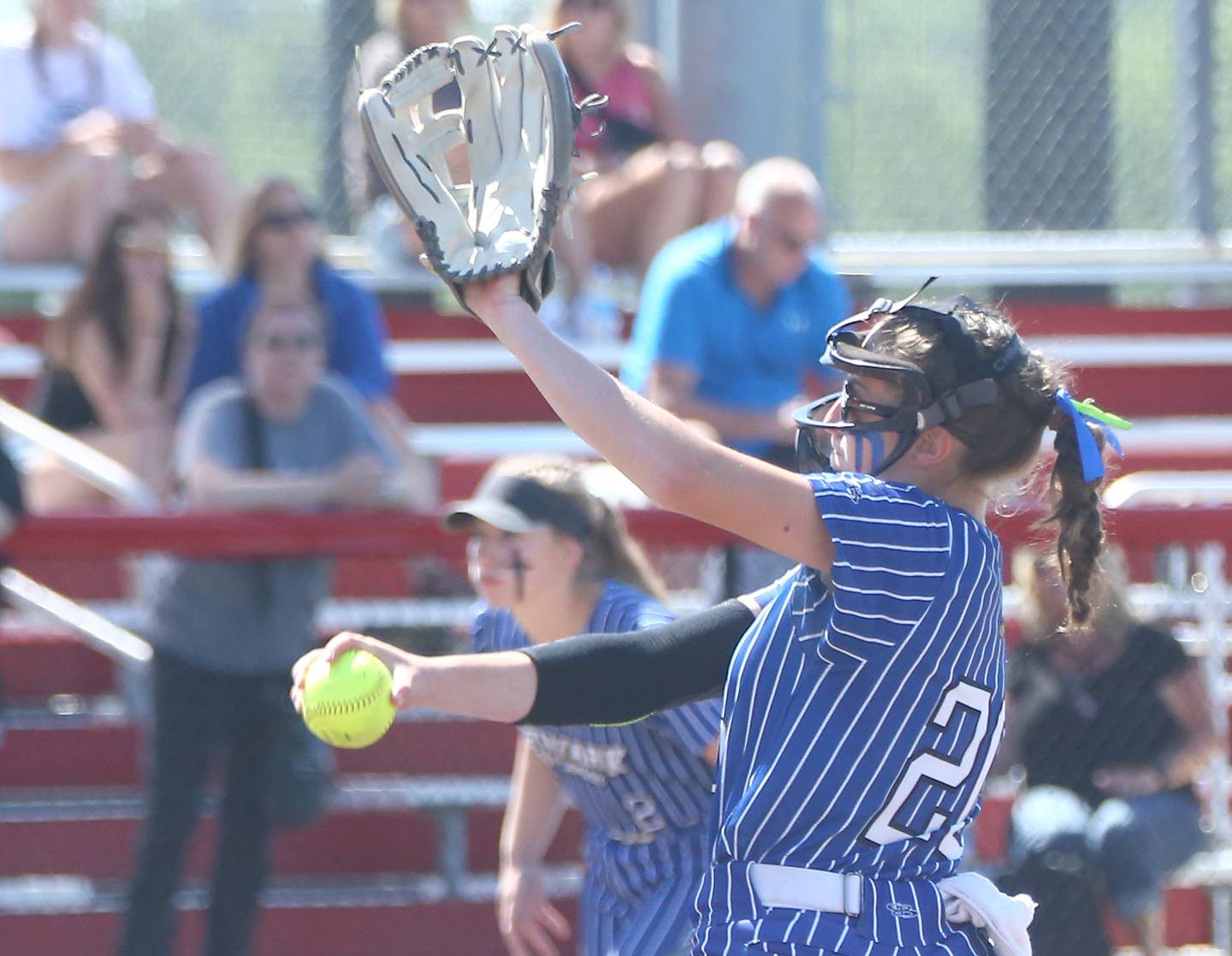 The Tigers tallied two unearned runs in the top of the first inning off Norsemen starting and losing pitcher Kaitlyn Schofield.
With one out, Annabelle Fortin tripled to the fence in right-center and Kristen Graham walked. With two outs, Zoe Eeten laced a line drive to center that was misplayed for an error which allowed Fortin and Graham to score to give Illini Bluffs an early 2-0 advantage.
The Tigers added another run after another Norsemen outfield miscue in the top of the second to build their lead to 3-0 when Kaitlyn Schofield was chased from the circle and replaced by sophomore standout Kodi Rizzo who settled things down for the moment.
But Illini Bluffs, which finished with 10 hits, tacked on an earned run in the third to go ahead 4-0 after an RBI double by Lexi Brinkman.
There, the Newark offense started to gain some traction against McCoy (7 IP, 3 R, 7 H, 12 K, 2 BB).
Senior K.J. Friestad led off with a walk, and one out later, Schofield singled to left, moving Friestad to second. Junior Taylor Kruser (two hits) then plated Friestad with an RBI single to left to cut the gap to 4-1.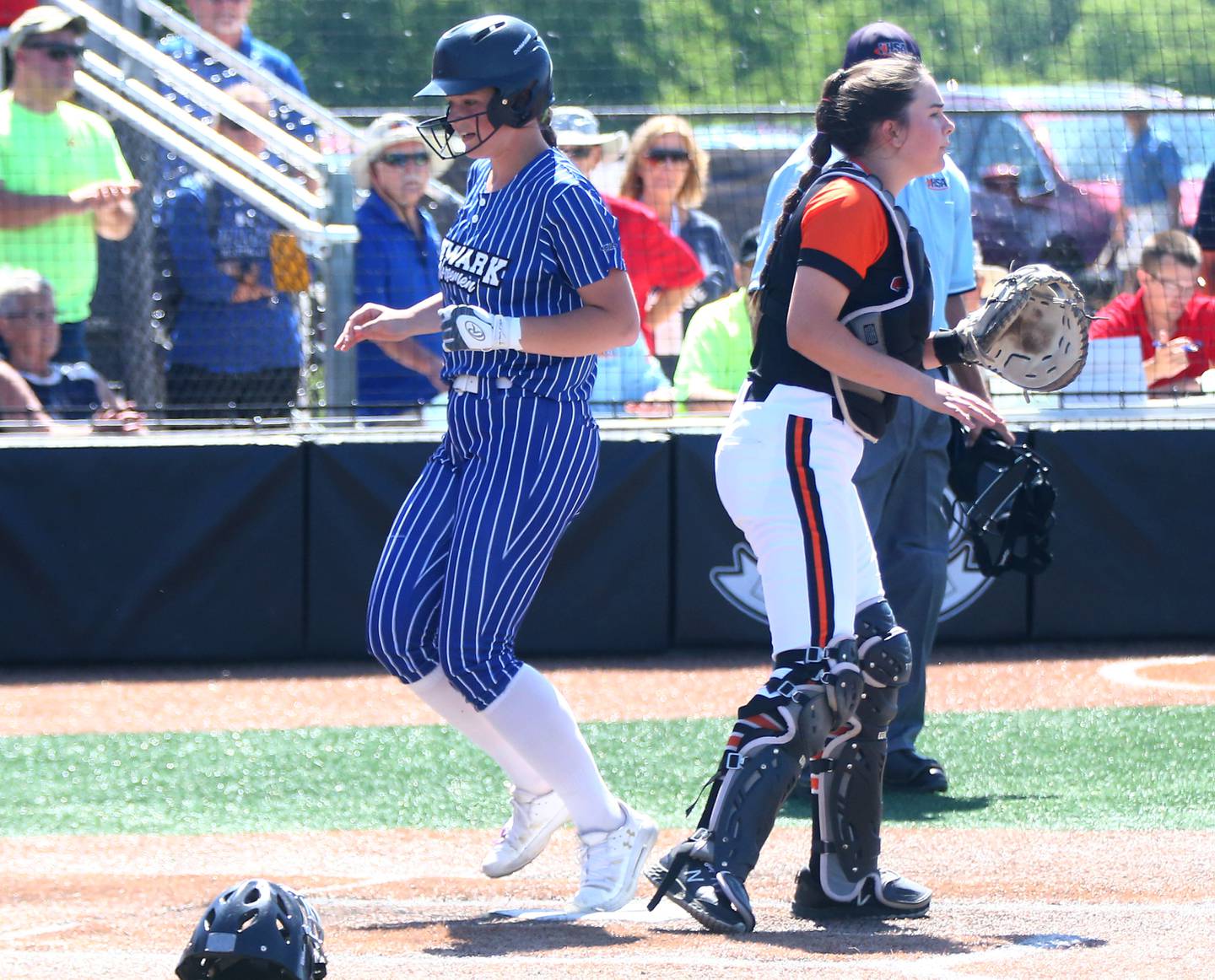 Sophomore standout Ryan Williams (two doubles) followed by lifting a booming ground-rule double that bounced over the fence in deep center that scored Schofield to reduce the Tigers' lead to 4-2 after three innings.
"I thought we were starting to gain momentum after my hit," Williams said. "All I wanted to do was get up there and get us back in the game. I guess I did, but not for long, unfortunately."
The Tigers added another unearned run in the top of the fifth after a third Newark outfield error to make the score 5-2.
Rizzo (5 1/3 IP, 5 R, 3 ER, 6 H, 9 K, 2 BB), who pitched admirably in relief, surrendered three more runs (one unearned) in the top of the sixth after her team's fourth error and a run-scoring triple by Graham that upped the Bluffs ante to 8-2.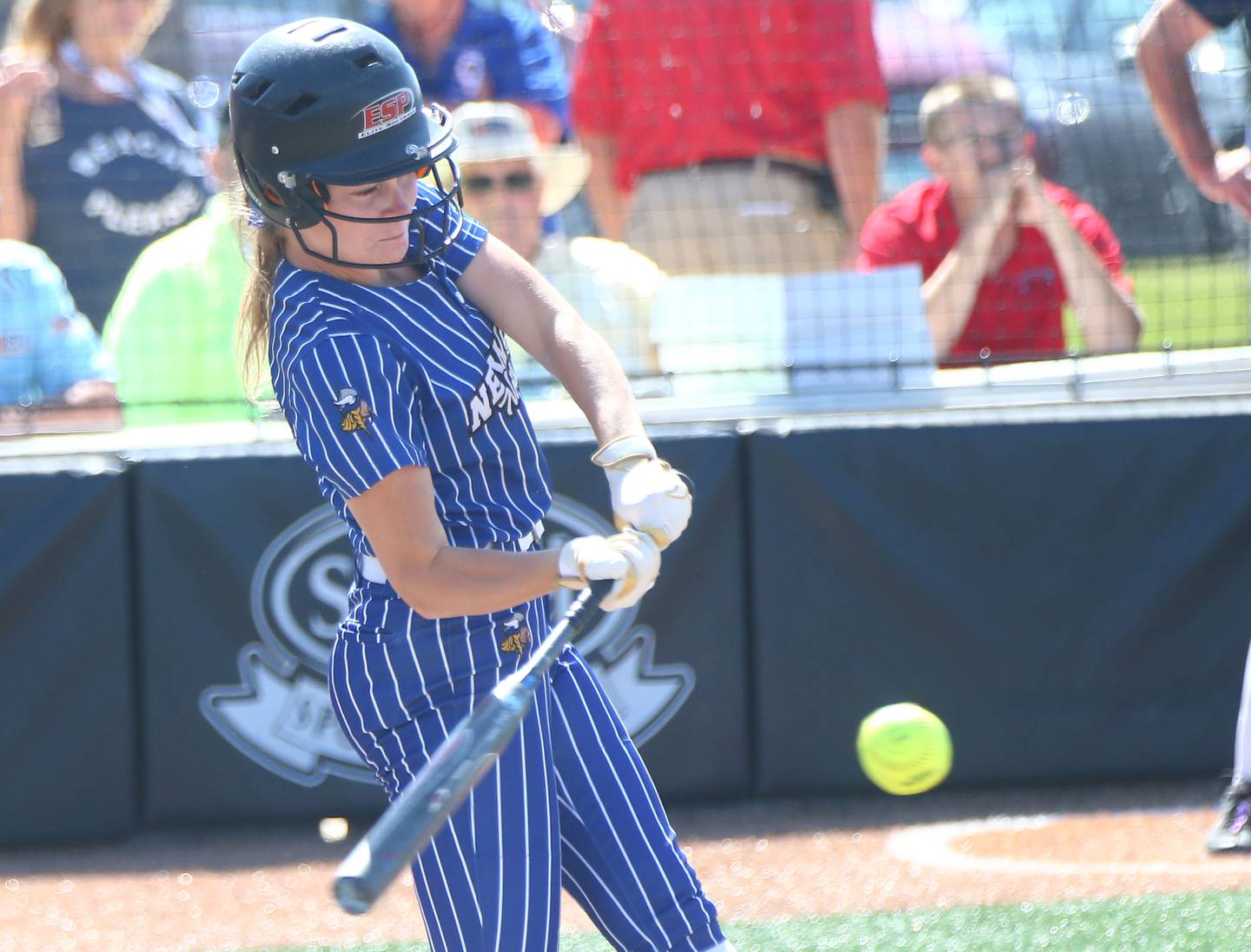 Newark would spark a mini rally in the bottom of the seventh. After Schofield placed a one-out single to right, Williams blistered her second double of the day that made it to the fence in left-center and an 8-3 deficit for Newark with two outs.
All that was left was for McCoy to fan the last batter she faced to send the Norsemen into the third-place contest one win shy of where they wanted to be.
"It's disappointing for sure, but we've still got another game to play here tomorrow for third place," coach Schofield said. "We're going to regroup, get some rest and come out tomorrow with some inspiration knowing that we don't want to lose two games at the state finals.
"I know this team can get the job done."