GENESEO – In postseason softball, the combination of taking advantage of scoring chances when they arise while also playing solid defense becomes even more important in either moving on or going home.
In Tuesday's Class 3A Geneseo Regional semifinal, the host and subsectional No. 4-seeded Maple Leafs capitalized on five errors by No. 5 Streator while also using the combined pitching of Katelynn Emerick and Tara Bomleny to advance with a 3-0 victory at the J. F. Edwards Softball Complex.
Geneseo advances to Friday's championship game against Metamora, an 11-1 winner over Galesburg in the opening semifinal of the night. Streator ends the season 13-15.
"We knew coming into this game today we were going to have to be error-free in the field," Streator coach Louis Ondrey. "Unfortunately, we had a couple of mishaps, and [Geneseo] took advantage of them.
"We made some really good plays throughout the game, but when we did make a mistake, they scored a run off of it. That was pretty much the difference in the game."
Geneseo scored the game's opening run in the second inning, when Sienna Frank lined a pitch from Streator starting and losing pitcher Jaelyn Blakemore down the line in right and scored when the throw to third was errant.
The Maple Leafs added a run in the second, as Taylor Krueger reached on a two-base error, stole third and came home on a groundout.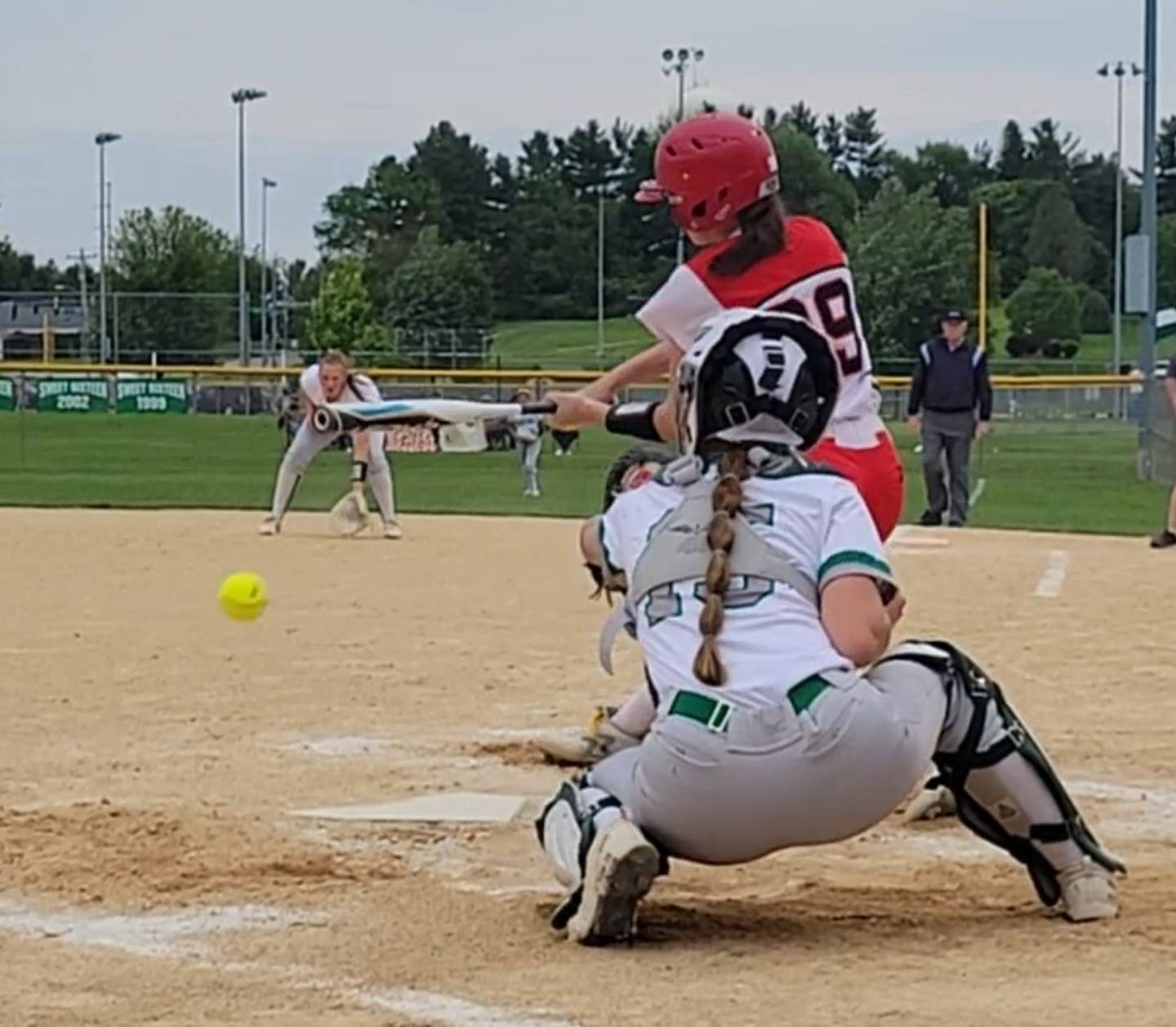 Streator looked to have the makings of a huge inning in the fourth. Blakemore reached on a dropped pop-up before Maci Byers and Emma Augustine followed with consecutive singles to load the bases. However, Kadence Ondrey's liner to short left turned into a 6-4 double play, and Emerick retired the third out.
"We played really good defense today and thought we were very focused," said Geneseo coach Bob Pettit. "Streator had that threat there in the fourth, and we were able to get the double play after a really nice catch by our shortstop.
"We struggled a little bit at the plate and hit too many fly balls right into the wind in left, but we took advantage of what was given to us, and that's what you have to do in postseason play."
Geneseo (17-7) scored the game's final run in the sixth when Drayana DeBoef reached second on a dropped fly ball before pinch runner Suerra Kruger scored on a two-out single by Lauryn Wildermuth.
Streator's Kadence Ondrey poked a leadoff double to right off Maple Leafs reliever Bomleny in the seventh, and Leilani Zavada added a base hit an out later, but they were both stranded after two straight popouts ended the game.
Blakemore finished allowing only five hits, no earned runs with one walk and three strikeouts. Winning pitcher Emerick gave up four hits and fanned four, while Bomleny allowed two hits in her two innings of work to record the save.
"Jaelyn pitched a really good game for us, and our other senior, Maci [Byers], was solid behind the plate," coach Ondrey said. "We had a very young team this season with only those two seniors. I felt that we competed very well this year, and I'm happy with how we played.
"This is a great group of girls that left everything on the field."