GRANVILLE – The bottom of the fourth inning of Tuesday's key Tri-County Conference game between Marquette Academy and Putnam County saw the visiting Crusaders commit five errors, which allowed the Panthers to take a two-run lead after plating four runs.
However, the Crusaders were able to push across the tying runs in the sixth, then scored three times in the seventh to secure a 7-5 victory at Ken Jenkins Field and earn a split of the two-game series after PC's win Monday in Ottawa.
Marquette is now 22-3 overall and 9-2 in the TCC, while Putnam County dropped to 20-8, 9-3 and also had an 11-game winning streak snapped.
"We had a bad inning defensively there in the fourth, put ourselves in a hole, but somehow fought back," said Marquette coach Todd Hopkins, whose team has conference doubleheaders left against Midland on Thursday and Henry-Senachwine on Saturday. "We were able to tie it up in the sixth and then had a good top of the seventh.
"The bottom line is, we are two evenly matched teams. ... They've got a good club, and we think we are OK. It was a good all-around ballgame."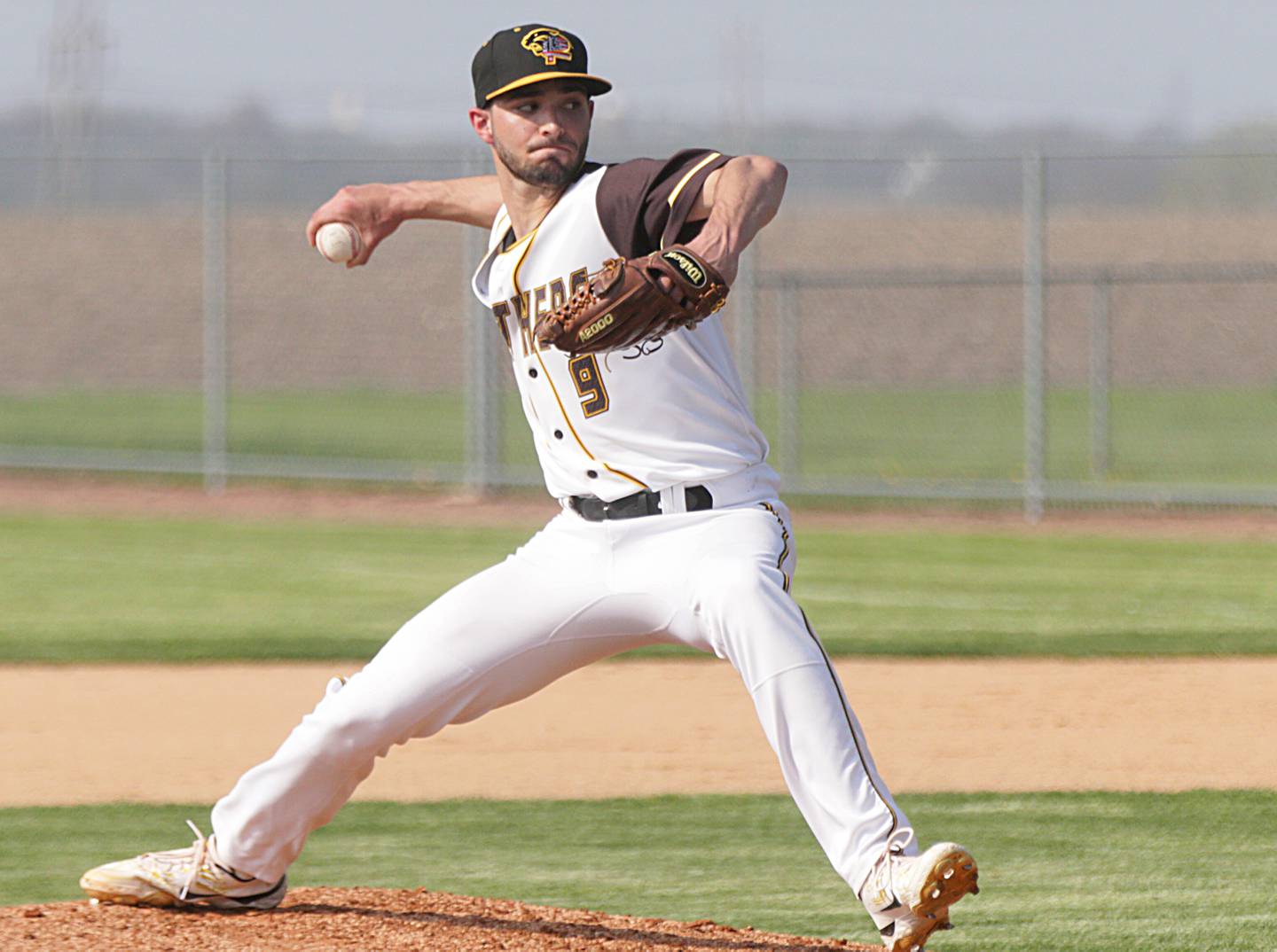 With the score knotted heading to the seventh, Marquette's Carson Zellers led off by being hit by a pitch from Panthers reliever Troy Petty. Julian Alexander reached on a bunt single, with Zellers advancing to third on a throwing error. After an out and Alexander stealing second, Sam Mitre drilled a two-run base hit to right. Two batters later, Hayden McKenna smacked a two-out single to drive in Mitre.
Zellers (2 2/3 IP, 3 H, 1 ER, 1 BB, 4 K), who was credited with the pitching win after relieving starter Logan Nelson (4 1/3 IP, 1 H, 4 R, 0 ER, 4 BB, 8 K), allowed back-to-back singles to Jackson McDonald and Nicholas Currie, a walk to Austin Mattingly and a run on a wild pitch to start the home half of the seventh, but then retired the final three batters in order, two via strikeouts.
"At one point we were up 4-2 and only had one hit," said PC coach Chris Newsome, whose team was outhit 7-4. "We were able to take advantage of the opportunities we had, but today was clearly not one of our best offensive performances. Marquette really had some timely hits, so credit them in that department. In the end though, it was two really good ballclubs going after each other the last two days.
"These two games to start this week really felt like we were already in a postseason environment. I think that's a good thing for both of us."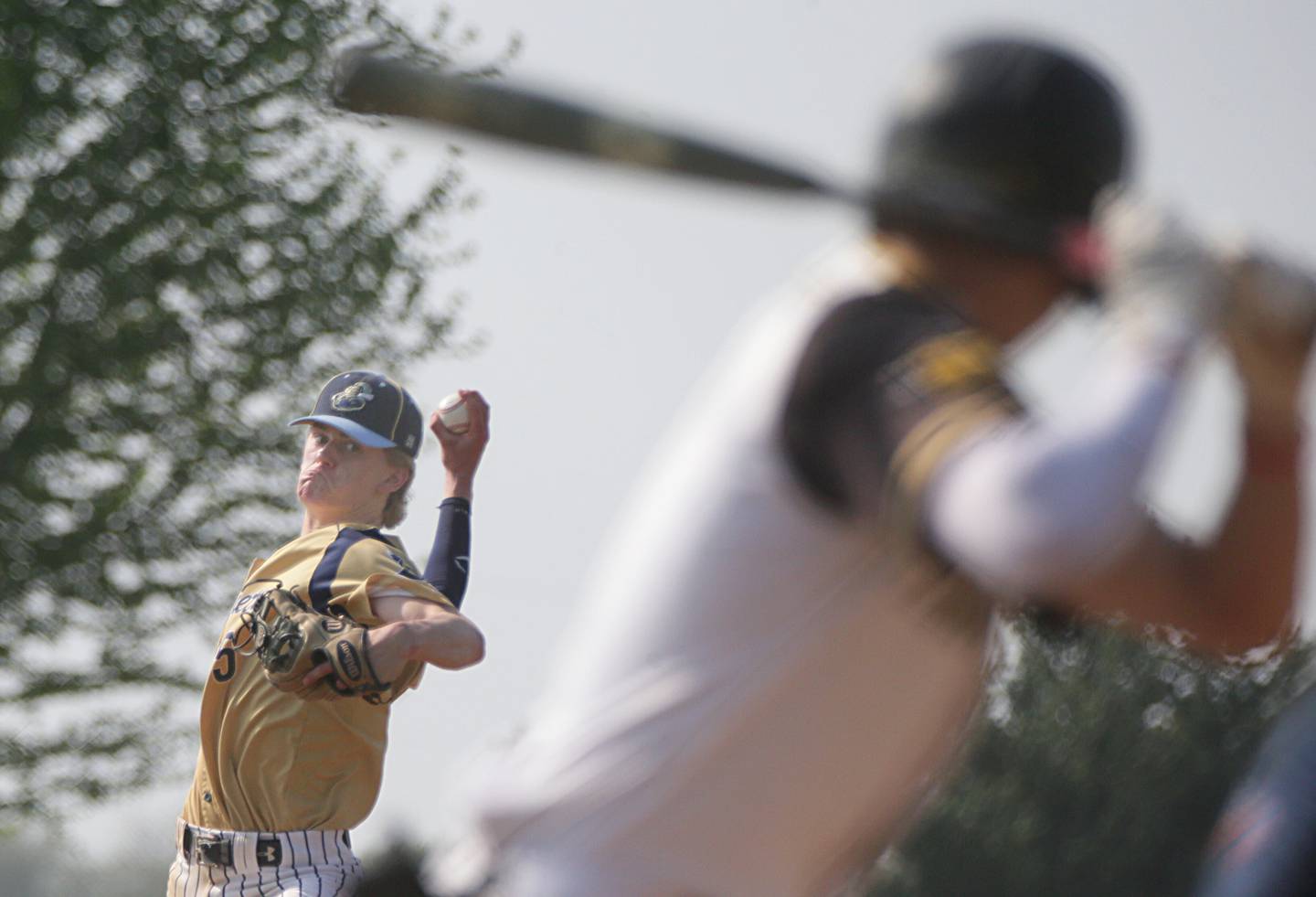 Marquette grabbed a 2-0 lead after Brady Ewers cracked solo home runs off PC starter McDonald (5 2/3 IP, 5 H, 4 ER, 3 BB, 4 K) in the second and fourth innings. In the PC fourth, Mattingly was hit by a pitch to lead off ahead of a walk to Josh Jessen. Both scored on errors, as did Petty and Andrew Pyszka.
"Both teams' pitchers threw the ball well again today," Hopkins said. "They were the better team [Monday], and today we did a little bit more. We [didn't hit well Monday], and a lot of that had to do with how [Drake] Smith threw the ball. Today, I mean [Jackson McDonald] is good too, but we just did a better job of shortening up our swings and put the ball in play. We had a number of huge hits today.
"Logan really pitched an outstanding game, and Carson came in and did a solid job as well."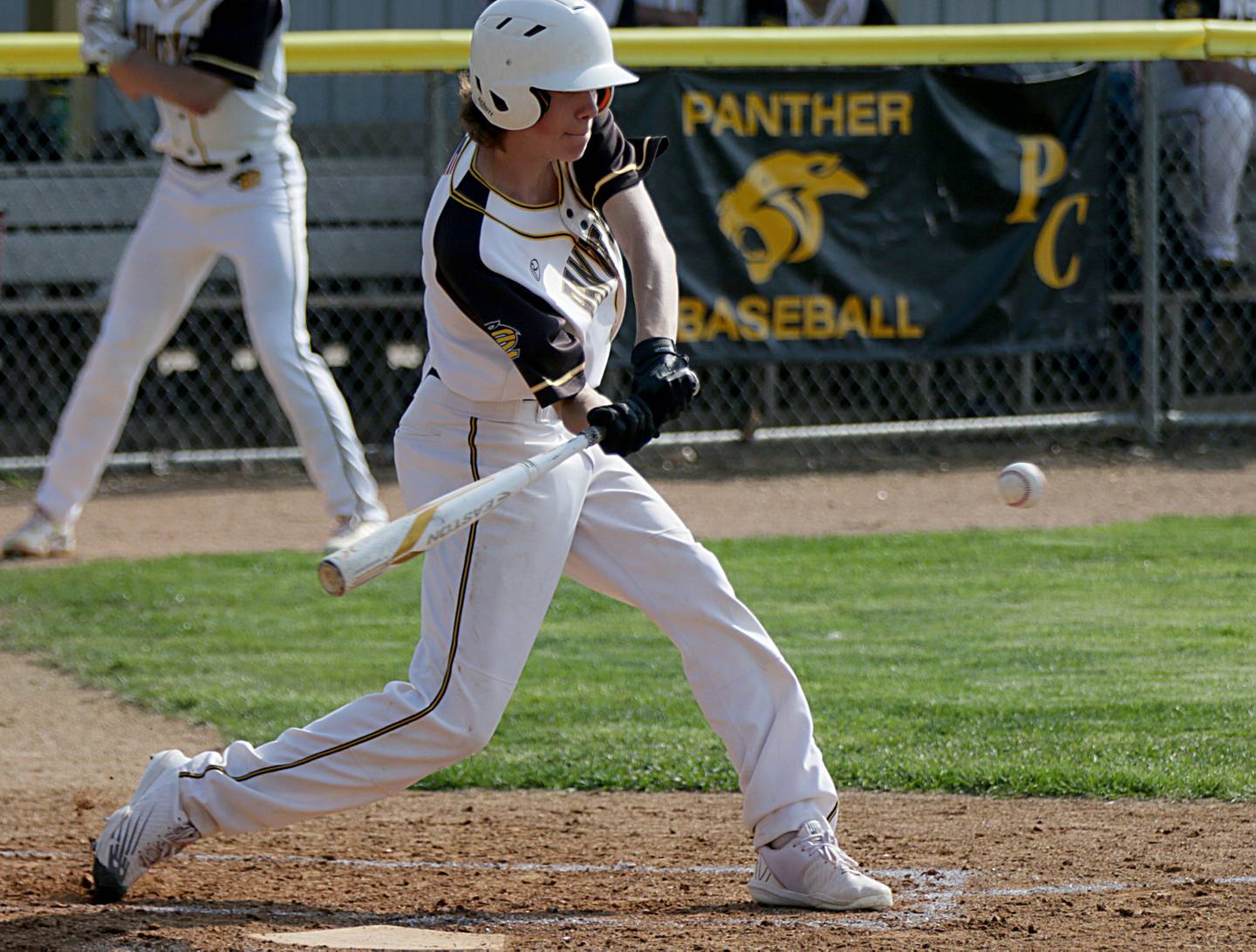 In the MA sixth, Mitre had a one-out single, moved to third on Ewers' double and scored on a wild pitch ahead of a Tommy Durdan RBI double to tie things at 4-4.
"It's hard to beat a team three times in a season," said Newsome, whose team plays Thursday at Newark. "So, I guess if we were going to lose one, and I know there is a lot of baseball still to play this season, and things have to fall in place, but if we end up meeting again in the sectional title game?
"I'll take a win in that one over winning today."