With the Centers for Disease Control and Prevention guidance on schools in flux and COVID-19 cases rising yet again, the La Salle County Health Department has had to focus its attention on high-risk patients, such as the elderly and the unvaccinated.
This creates some level of difficulty for schools, according to Director of Environmental Health Chris Pozzi. An executive order from Gov. JB Pritzker in September required county health departments to aid schools in contact tracing and to send letters to ensure families understood who had been exposed.
The La Salle County Health Department has done its best to keep up with aiding schools.
"Regardless of whether or not the health department has notified them of positive cases, regardless of if we've reached out regarding cases, this basically put the onus back on the schools to do that portion and prevent outbreaks at the school," Pozzi said. "When our county positives were low, we were helping schools through that situation but now the IDPH has shifted its focus to those that are the highest risk for poor outcomes from COVID-19."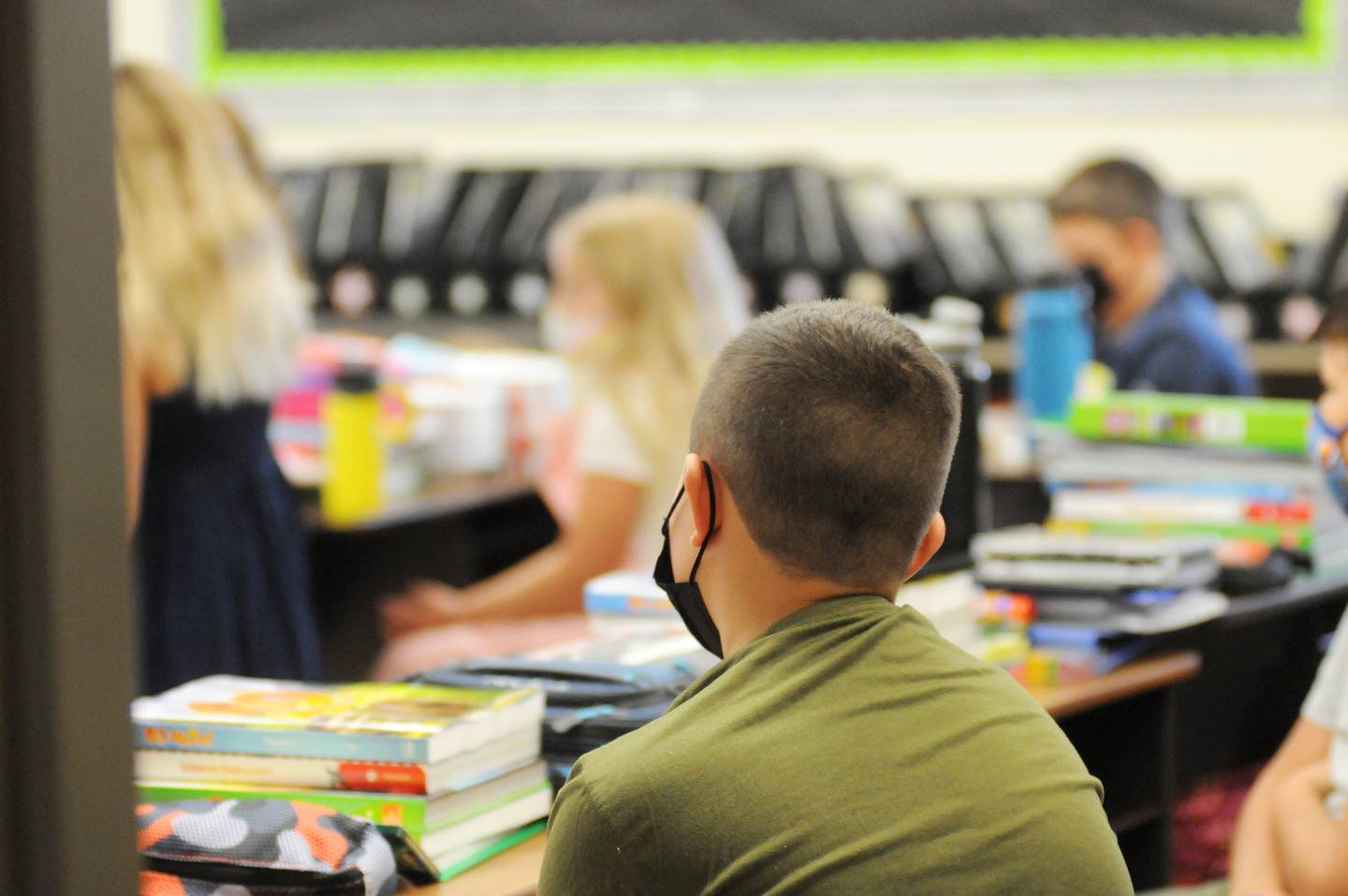 Pozzi said schools are doing a good job of keeping up informing parents when there are positive cases, it's just now the health department can't guarantee they can reach out to schools on every case while it focuses on outbreak investigations.
Regional Superintendent Chris Dvorak said the confusion on the part of schools is related to how fluid everything related to the virus is, as the situation has been since March 2020.
The CDC issued new guidance on how the general public should handle quarantine, then walked that back, then issued new guidance, and then said it would be issuing additional guidance for schools.
Illinois schools will soon follow federal quarantine and isolation guidance for pupils who test positive for COVID-19, the Illinois State Board of Education announced Friday, a week after the agency cautioned schools against the plan.
The Illinois State Board of Education decided to recommend vaccination boosters to students ages 12-15, which it did Thursday morning.
"Everyone is really just focused on best practices right now, like just keeping kids home if they're feeling ill and communicating that with the district and limiting the spread," Dvorak said. "We're doing everything we can to get this behind us. The more everyone is communicating in the open, the more helpful this will be."
Dvorak said the districts are still in constant contact with the La Salle County Health Department in an effort to stem outbreaks, and it's on the schools to ensure they're following all guidelines.
Some schools have called for an "adaptive pause" in in-person learning, including La Salle-Peru High School, Streator High School, Peru Elementary, and Woodland School in Livingston County. L-P High School administrators said the health department was helpful in providing guidance for its decision.
In some cases, districts are testing students for COVID via instruments like SHIELD testing, in which many districts are participating to ensure athletes remain eligible to play per IHSA and IESA rules.
There are 24 conducting COVID-19 testing for students and staff, 19 of which use SHIELD testing and five of which use the Midwest Coordination Center. There are two education programs, Circuit Breaker and the Regional Safe Schools Program, testing through the Midwest Coordination Center as well.
For its part, the La Salle County Health Department is now scheduling all COVID-19 tests online in an effort for convenience. Appointments can be made by going to lasallecounty.org/testing-2/.
The Health Department also recommends children ages 12 to 15 who have been vaccinated get their booster shots now the shots have been approved.