Dabarkadz Grocery in Streator is more than a business venture for Ramel Negray, Arsol Hert, Di Linn Sterner and Stella Maris Casady.
It's a celebration of their Filipino heritage.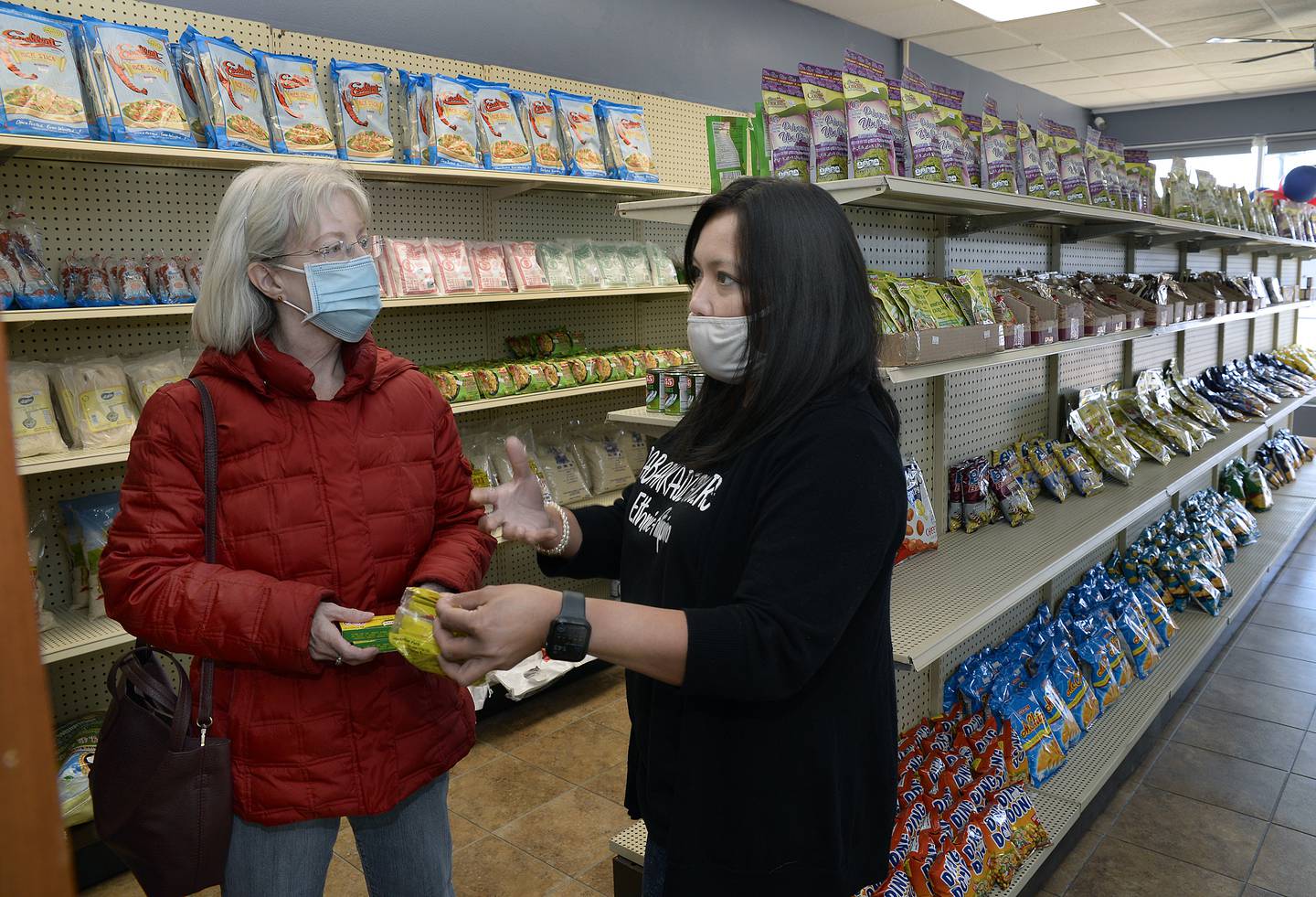 The four of them were born more than 8,000 miles away in the Philippines — an Asian nation made up of more than 7,000 islands — and now call Streator their home.
Sometimes the quartet of business owners get homesick, craving a certain snack item from the Philippines. Other times, they want to share their cultural cuisine with their families to celebrate their roots.
Prior to the opening of the Streator grocery store in Westgate Shopping Plaza, they would have to travel to Aurora, Bloomington or Peoria to find the Filipino grocery items to fulfill those desires. Now, they are helping the local Filipino community connect with their heritage in their own backyard.
"Our first day open was like a reunion," Sterner said. "Many Filipinios who haven't seen each other in years had a snap reunion. We had so many Filipinos from other towns visit."
Negray said the four owners wanted the business to be a gathering place. They named the grocery store after the Filipino word "dabarkads," which means "friends" in English.
As of 2010, there were more than 3.4 million Filipinos living in the United States. There are roughly 0.01% of Asian Americans (not just Filipinos) living in Streator, however, which is about 137 Asian Americans.
Sterner said local Filipinos stay connected through the Filipino-American Society of Central Illinois Facebook page, which is where Sterner, Negray, Hert and Casady united, commiserating they had to drive 90 minutes to buy Filipino groceries.
"Filipinos are in every corner of the world," Sterner said.
"They all miss the food, especially during the holidays, they get nostalgic," Casady added.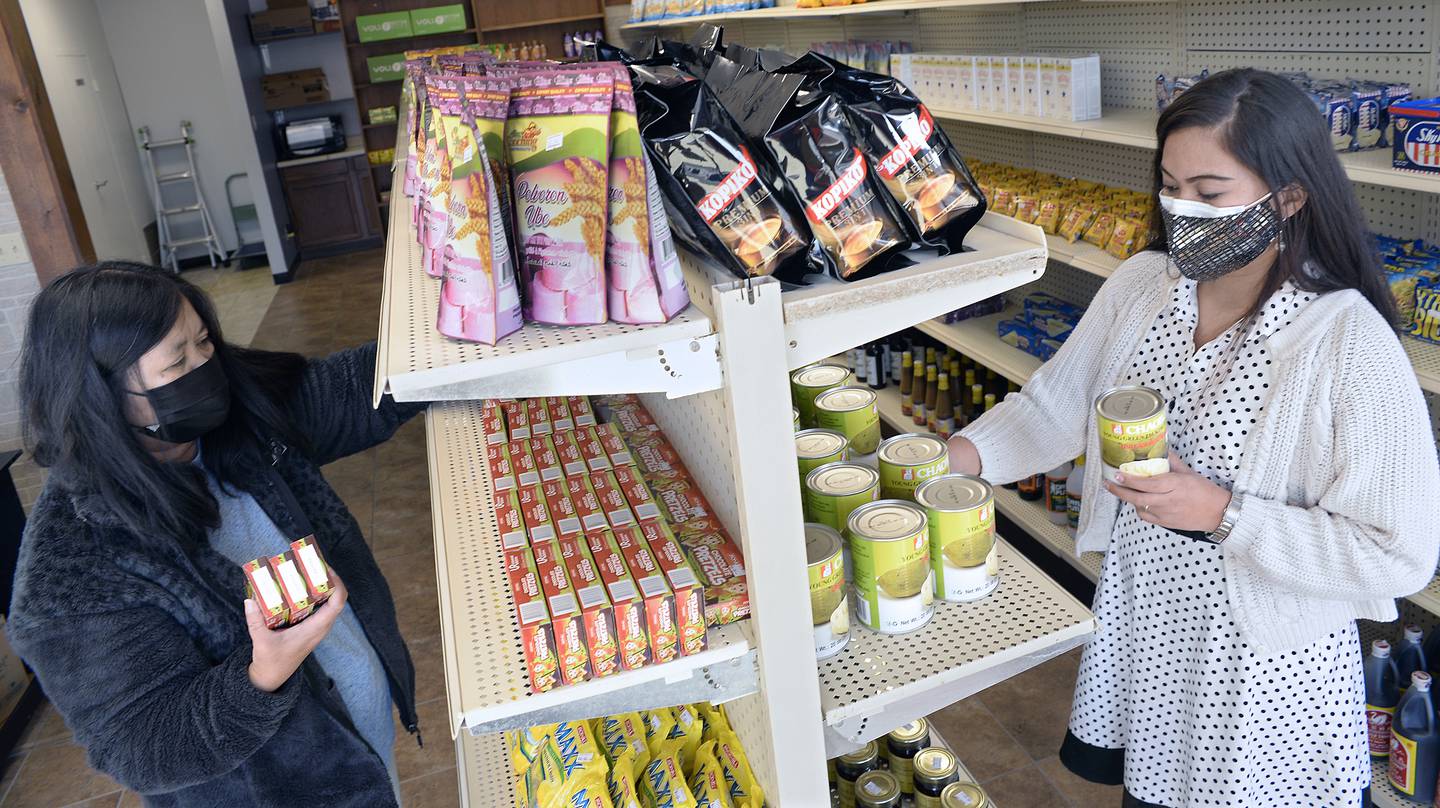 The four of them agreed to team up and open their own grocery store, but none of them had owned a business before. Negray decided to take the free, four-week course with the Small Business Development Center. She acknowledged it was helpful in giving them a starting point, learning they would need a lawyer, financing, etc., but she said Westgate owner Jeff Williams and other Streator business owners were instrumental in pointing them in the right direction whenever they had questions.
When the business opened Nov. 20, the owners were excited to see the support from non-Filipino residents as dozens showed up for opening day.
"We are so grateful for them," Negray said.
While the four owners are figuring out the daily operation of the store, they are coming up with ideas for how to expand the business by serving hot food, and selling kits equipped with items and recipes to prepare Filipino cuisine. The store at 201 Armory Court sells snack foods, drinks, refrigerated and frozen foods, among other items.
"It still feels surreal," Sterner said. "Never in my wildest dreams did I believe I'd be a business owner."
But the four of them are learning the store has become much more — a place to reconnect.
"It's very rewarding," Negray added. "You look around and you see the smile on people's faces that we're here and they're so glad we're open. We're bringing people together."