The foundation of Ottawa High School's historically successful tennis program is being recognized after the girls tennis team took home its fifth consecutive sectional last weekend.
The board has decided to name its outdoor tennis facility — Henderson-Guenther Courts.
Ottawa High School Board President Don Harris praised the tennis program and two of its coaches that made it prestigious, Tom Henderson and Lyle Guenther.
"The current tennis coaches have requested of the Board of Education that the architects of this amazing program be formally acknowledged and honored," Harris said.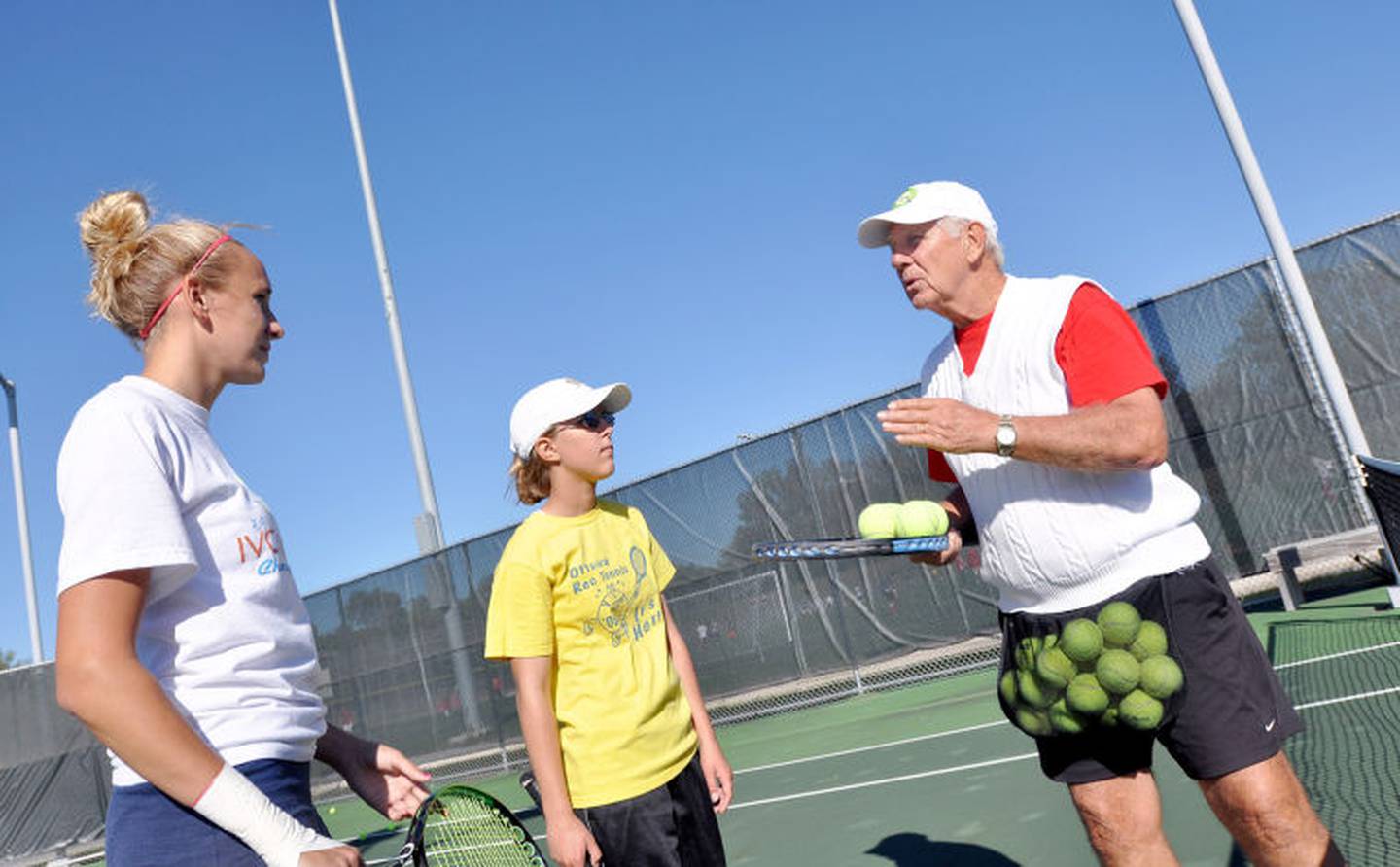 Henderson became the head tennis coach in 1954 with Guenther hired five years later as an assistant. Harris said each was instrumental in developing tennis players in Ottawa and between the two of them, although not always simultaneously, they coached through the 2001 season.
Harris said both coaches also were competitors in the United States Tennis Association, competing throughout the Midwest during a time when indoor facilities for tennis practice weren't available.
"Players practiced in the offseason hitting balls against the wall in the gymnasium," Harris said. "When players were able to be outside on the court, sometimes they had less than ideal conditions because the court was prone flooding or because of a snowstorm."
Harris said Ottawa's tennis program has won 59 sectionals and finished in top 10 in the state tournament 19 times.