State lawmakers representing the Byron and Dresden nuclear power plant districts are calling for the General Assembly to reconvene as soon as possible to save the plants from closing.
Exelon Generation, owner of the nuclear plants at Byron and Dresden (located just outside of Morris), filed decommission reports last week, among the final steps required by law to retire the two plants this autumn.
Deputy Senate Republican Leader Sue Rezin, R-Morris; Sen. Brian Stewart, R-Freeport; Deputy House Republican Leader Tom Demmer, R-Dixon; and House Republican Conference Chair Leader David Welter, R-Morris, issued a joint statement calling for legislative leaders to meet and extend Illinois' renewable portfolio standard. Nuclear power is a carbon-free source of energy.
In the statement, the lawmakers warned that if action is not taken, tens of thousands of jobs will be lost, millions of utility customers will pay higher energy costs and an environmental impact "equivalent to putting 4.4 million additional cars on the road, emitting carbon and other harmful sources of air pollution" will be felt.
"Too much is at stake to wait for the demands of every individual interest group to be satisfied in a comprehensive energy package," the lawmakers said. "We must act now to pass the provisions there is broad agreement on, which include preserving Illinois' nuclear fleet and extending the state's renewable portfolio standard with incentives for critical solar and wind initiatives."
Exelon has said the nuclear plants face revenue shortfalls in the hundreds of millions of dollars because of low energy prices. Exelon said coal-driven power plants have an unfair competitive advantage because of market policies. The company also said that if lawmakers cannot find a solution, the same market inequalities would force the company to close facilities at Braidwood and La Salle in a few years.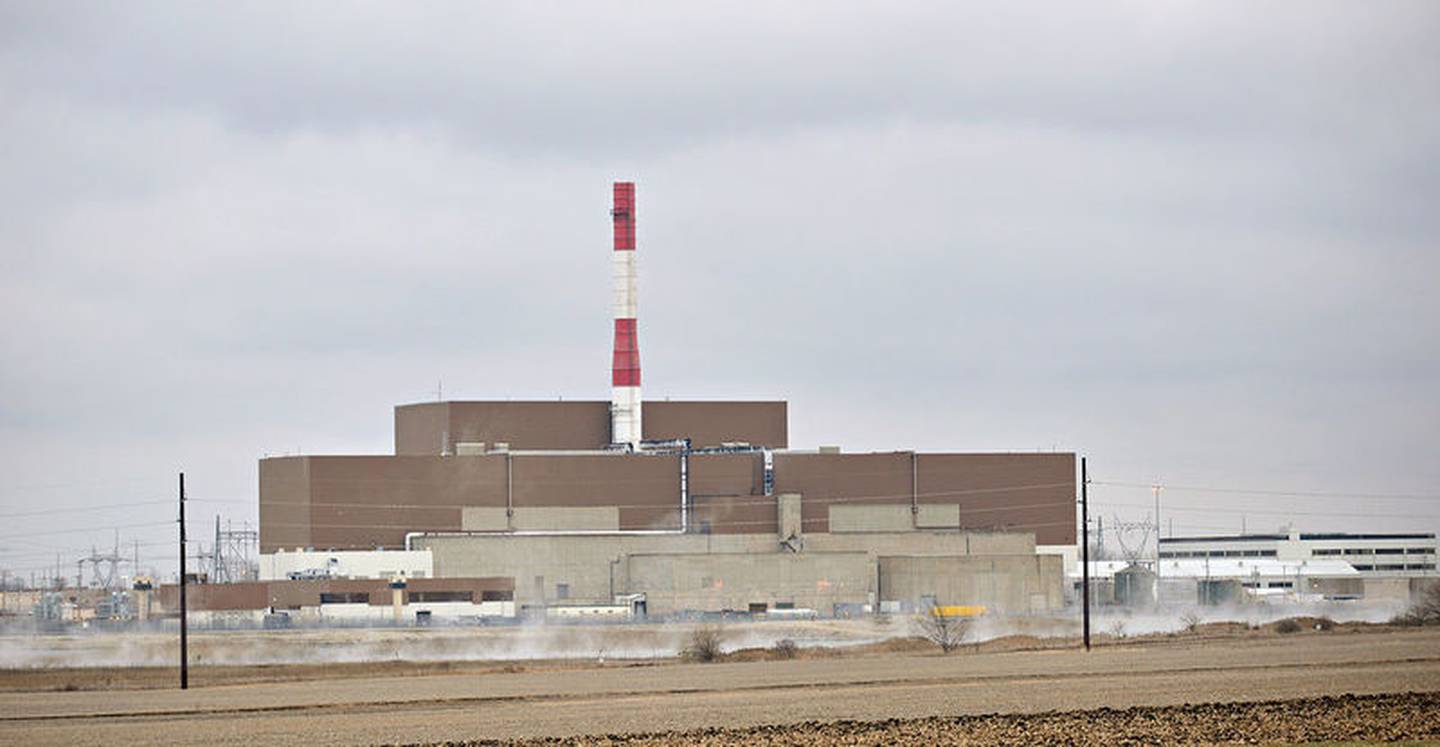 A decommissioning process was started Thursday for the Dresden and Byron plants.
What makes keeping the nuclear power plants open a difficult task for the General Assembly is the volume of factors at play, said Kent Redfield, a professor emeritus at the Center for State Policy and Leadership at University of Illinois-Springfield and University of Illinois' Institute of Government and Public Affairs.
The proposed comprehensive energy package involves the decarbonization of coal plants in Illinois, which he said is complicated by the debt tied to municipalities utilizing them and the labor at those facilities. He said environmental groups look at Illinois' most recent progressive agenda and have expectations that the state will begin to address aspects of climate change, which includes phasing out coal and gas plants.
Climate Jobs Illinois announced Monday an impasse in negotiations on this front with state lawmakers.
Exelon appeared to be close to receiving $700 million in relief, but state lawmakers left in June without a deal. Mixed into play is that Exelon is the parent company of ComEd, which has been embroiled in a scandal over favorable legislation at the statehouse.
Gov. JB Pritzker's office and Exelon agreed on aspects that would keep the nuclear power plants running, but lawmakers were unable to agree on other aspects of the comprehensive energy bill, according to The Associated Press.
On a federal level, Congress is considering federal tax credits for nuclear power plants that may lessen the burden on what Illinois needs to provide. It also may complicate the General Assembly's job because of the uncertainty of Congress and the urgency at play in Illinois, Redfield said.
"You have big labor, municipal officials, an election year, all playing a factor here," Redfield said. "It's complicated, which makes it harder to find the compromise."
Filing decommissioning paperwork should not be seen as Exelon looking for leverage, Redford said. While it may create some, the filing begins a shutting down process that takes a period of time, he said.
"We're not at the point of no return, but at this point, there has to be something solid to pull back from that," he said.
Redfield said it would be hard to close any of the nuclear fleet without a significant bailout in place to help those communities that would suffer the loss of jobs and tax revenue. Instead, he said, it is more likely the state will seek enough common ground to keep the plants open, even if that means pushing the can down the road in some aspects of the energy bill.
"With an election year, everyone wants to have a win they can show," he said, noting that's the real challenge.
With that said, Rezin, Stewart, Demmer and Welter are reminding their colleagues that the clock is ticking.
"We are committed to passing these items now and coming back to the table to negotiate the more long-term aspects of Illinois' energy future with the various stakeholders between now and the General Assembly's Fall Veto Session in October," the lawmakers said in the joint statement. "Time is of the essence. We cannot wait until later this autumn to protect energy jobs, protect our environment and prevent dramatic rate hikes on utility customers."