Here is The Times Fall 2021 Volleyball All-Area Team, 25 of the area's best on the volleyball court this past season:
FIRST TEAM
Brynn Guelde, Earlville, OH, sr.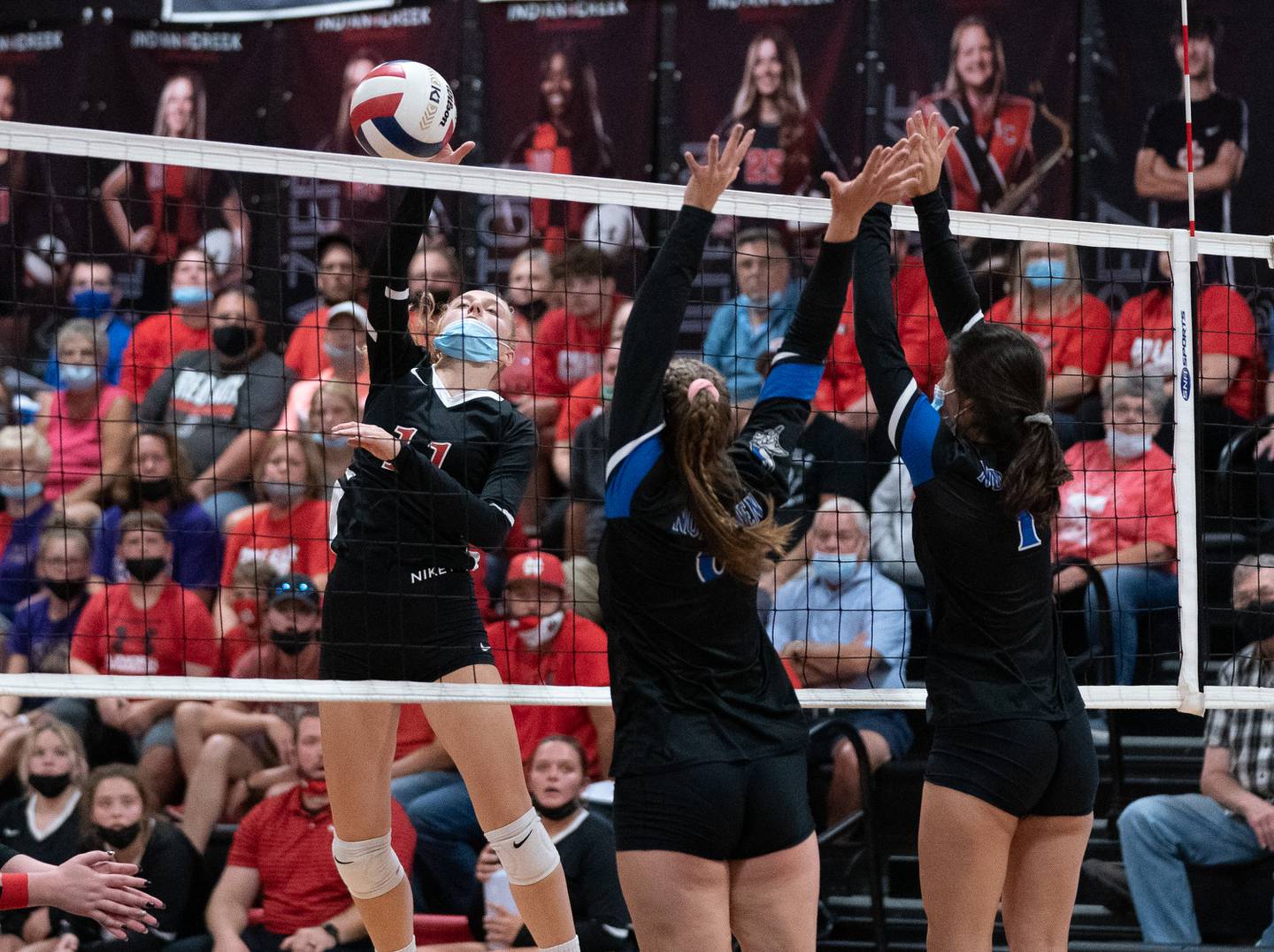 The primary weapon of the 26-11, Little Ten Conference co-champion Red Raiders, Guelde slammed home 224 kills and served up 47 aces on her way to All-LTC and her first Times First Team appearance after being on last season's Second Team.
Audrey Rome, Sandwich, OH, sr.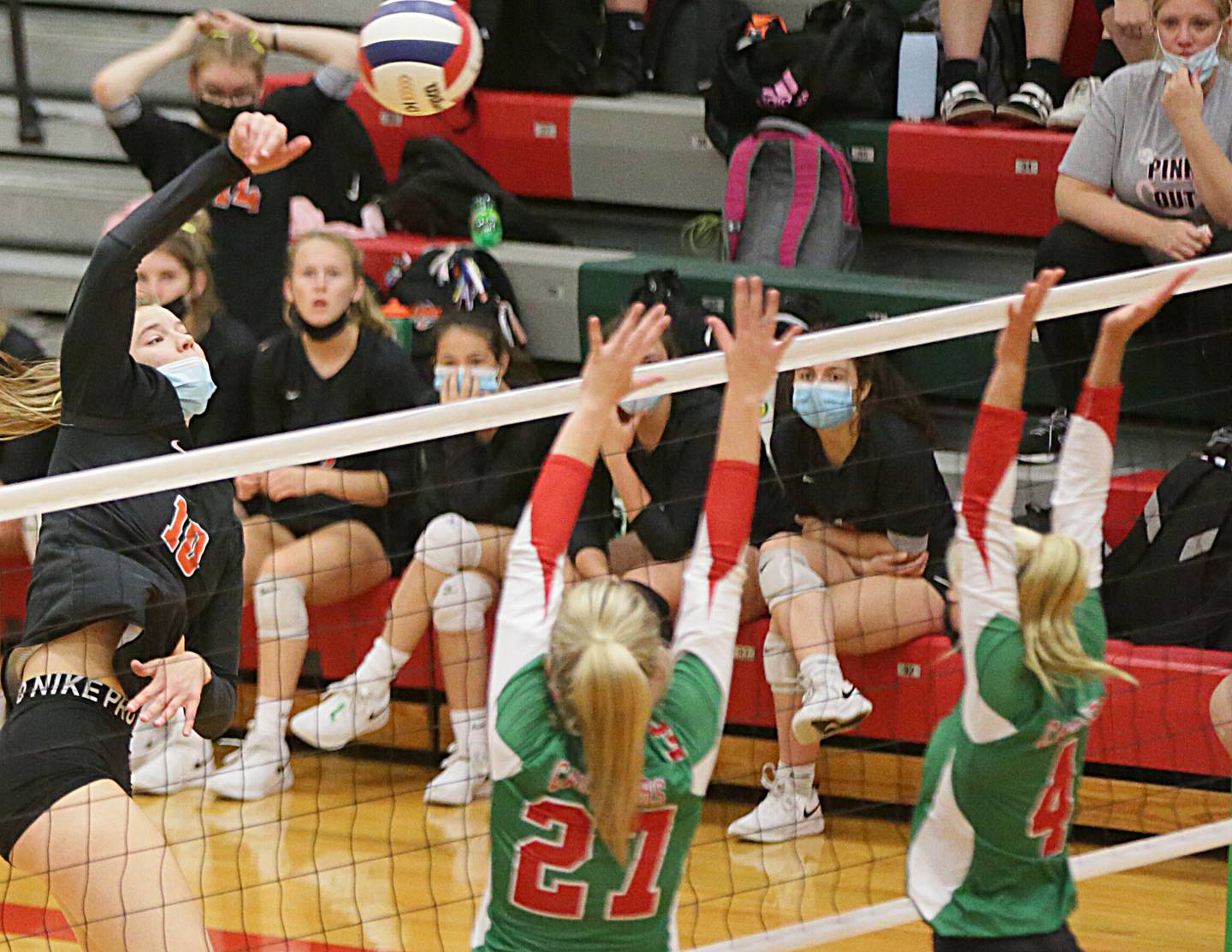 The Indians senior put down 270 kills and 41 stuff blocks this season on her way to Interstate Eight All-Conference honors. The UConn recruit was a member of The Times Second Team in 2019.
Ella Sibert, Woodland, MH, sr.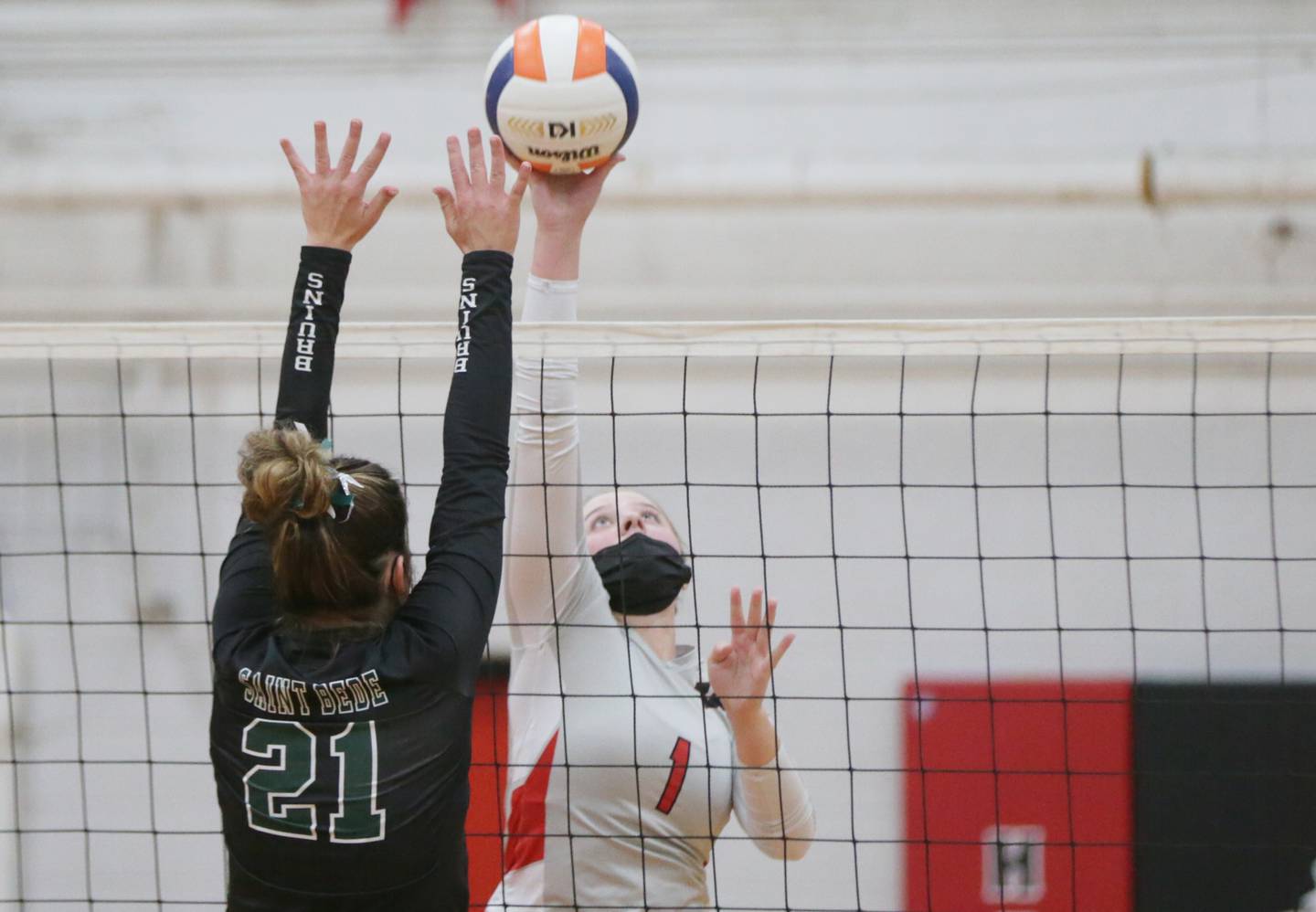 Sibert's statistics (153 kills, 55 stuff blocks, 22 ace serves) were impressive, but it was her energy and leadership on the court that made her stand out on her way to being chosen Tri-County Conference MVP and The Times Fall 2021 Volleyball Player of the Year. She was on our Spring 2021 Second Team and Honorable Mention in 2019.
Emma Smith, Seneca, MH, sr.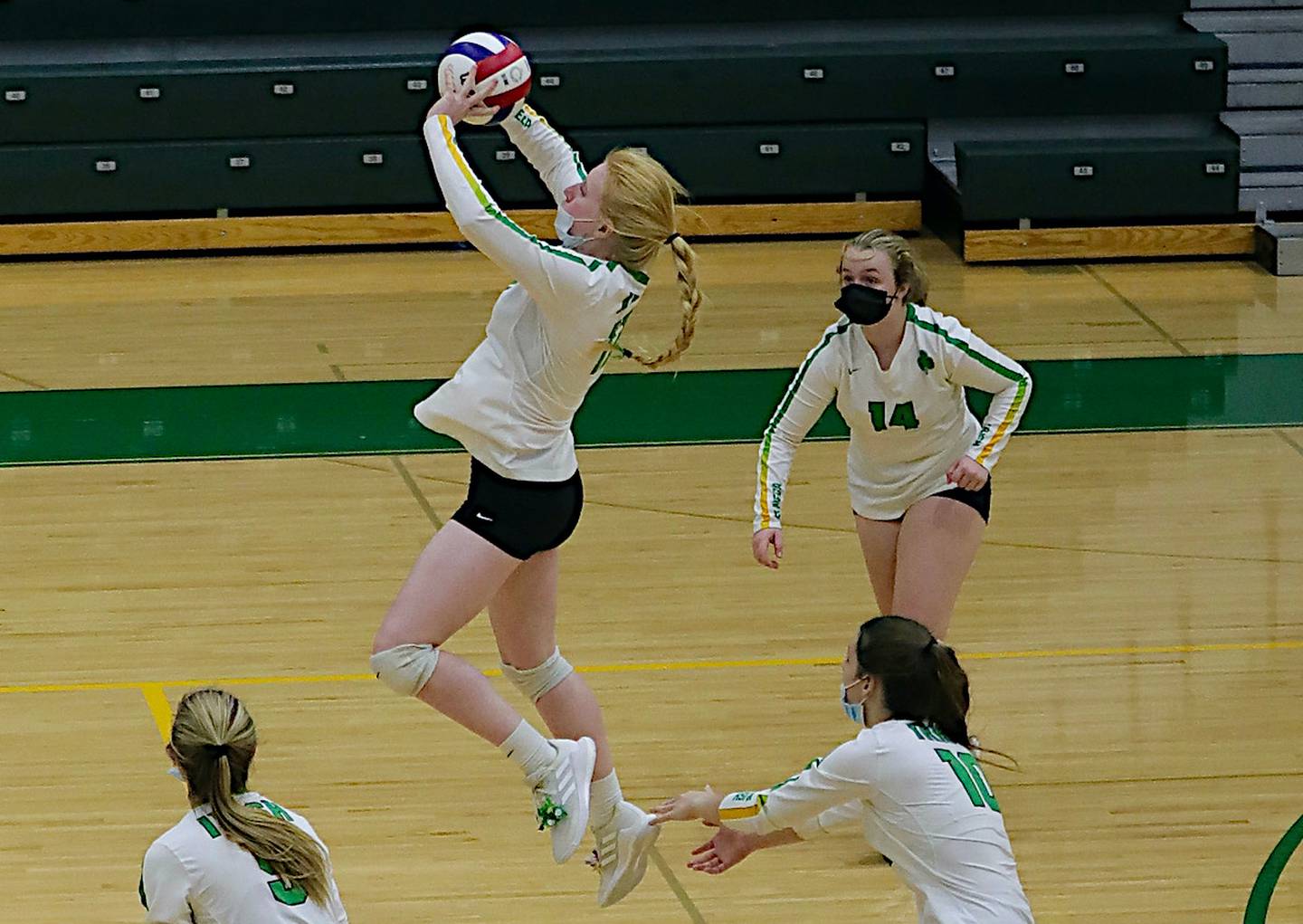 One of only three unanimous First Team choices on the Tri-County All-Conference First Team (Sibert was another), Smith was a dominant force, racking up 255 kills and 56 stuff blocks for the Irish. This is her first appearance on The Times All-Area Team.
Lauren Ulrich, Newark, S, so.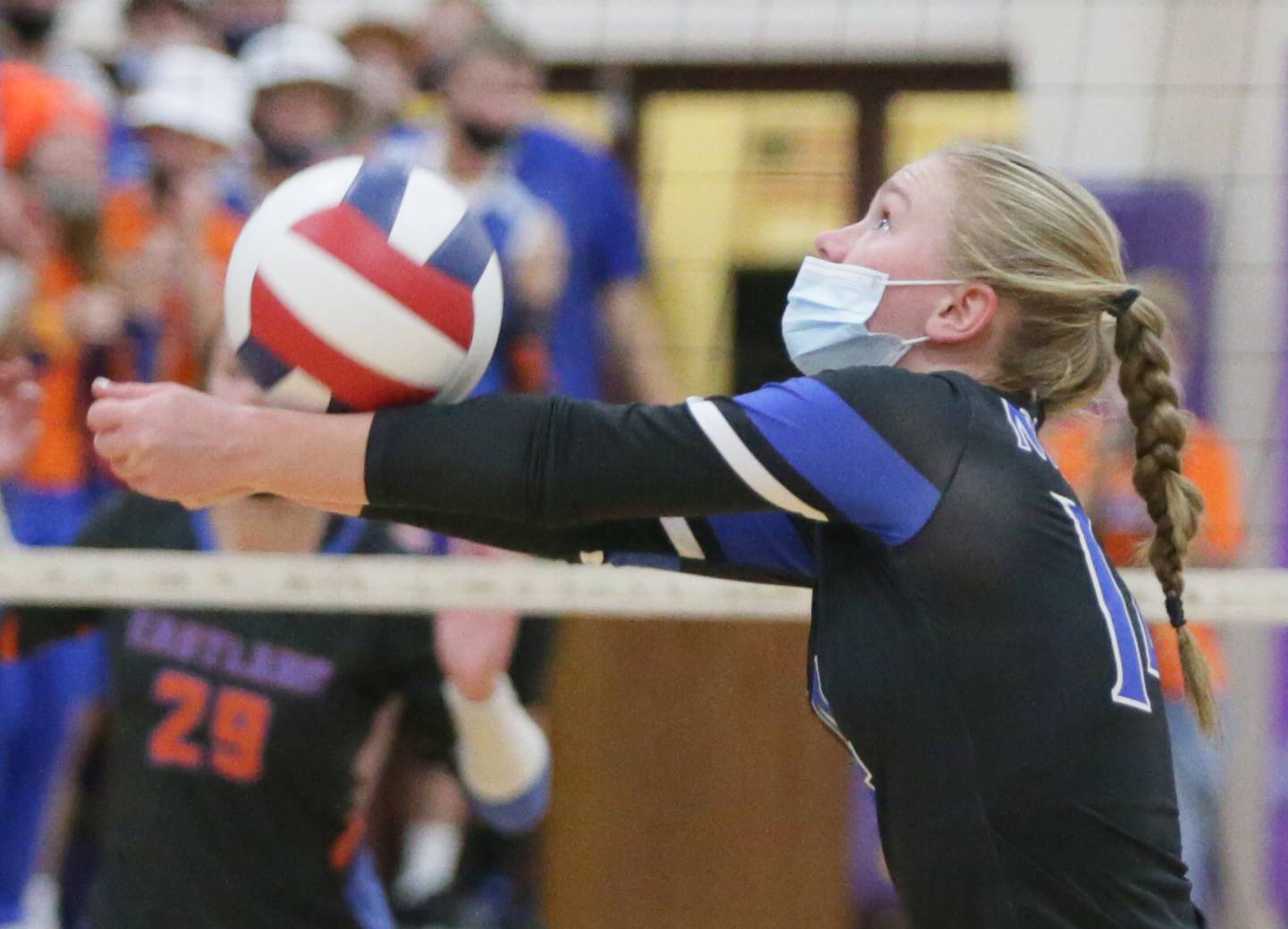 Being a talented, next-level setter in a powerhouse program can lead to some monstrous statistics, and Ulrich did exactly that with 757 assists, 168 digs and 38 aces for the Little Ten co-champs and sectional champion Norsemen. This is her first Times All-Area honor.
Allie Wiesenhofer, Fieldcrest, OH, so.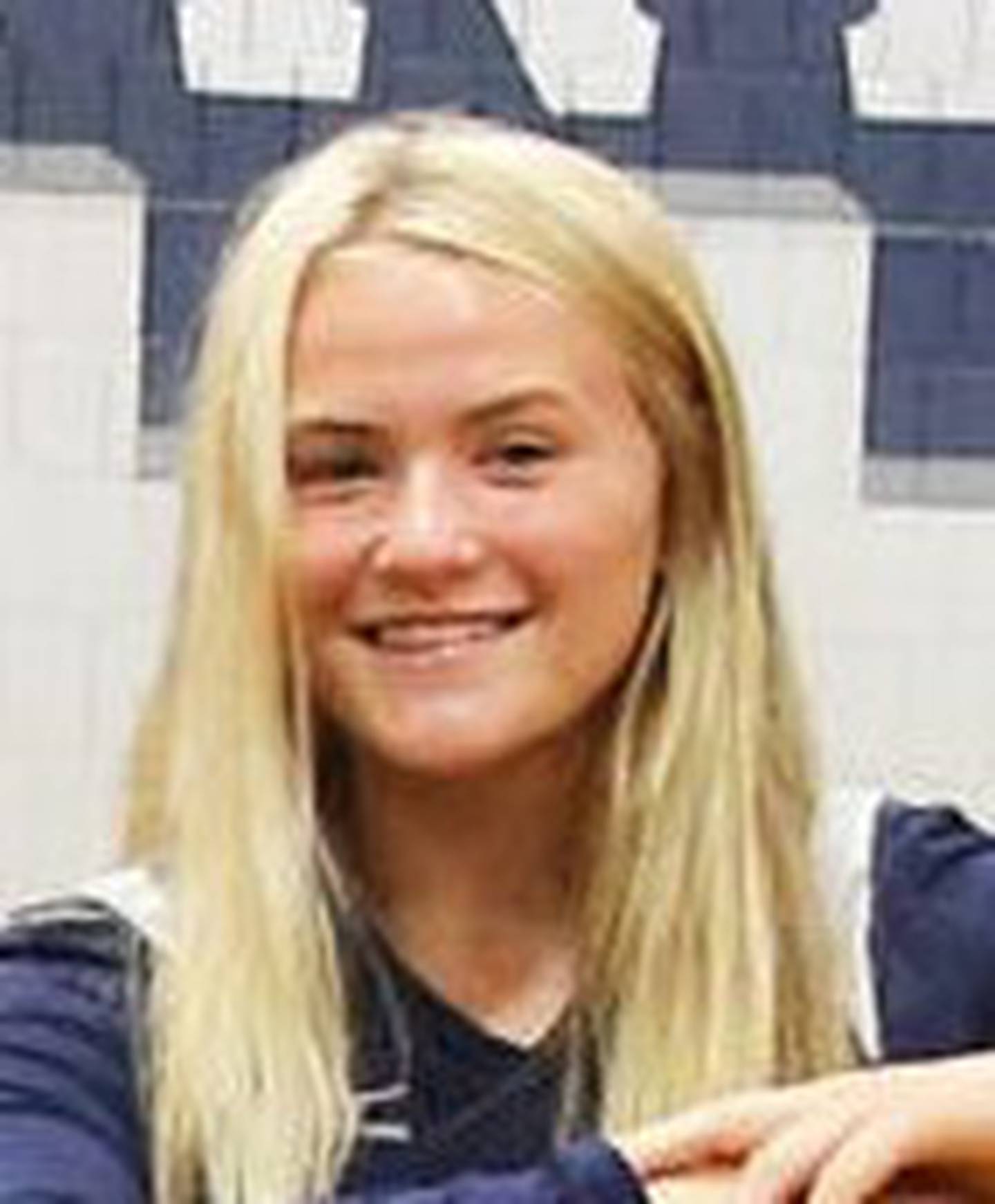 You've got to be really good to be a unanimous First Team Heart of Illinois All-Conference pick as an underclassman. Wiesenhofer was this past fall, totaling 229 kills, 34 aces and 153 digs for the Knights and earning her first Times All-Area Team appearance.
Megan Williams, Newark, OH, sr.
The ultra-athletic Williams had a stellar high school finale, tallying 367 kills, 38 stuff blocks and 33 aces on her way to a fourth straight Little Ten All-Conference honor. She was a Times All-Area First Team choice in the spring of 2021, Third Team in 2019 and Second Team in 2018.
SECOND TEAM
Emma Benson, Earlville, S, sr.
Mallory Goerne, Streator, OH, sr.
Kortney Harms, Flanagan-Cornell, S, jr.
Cheyenne Joachim, Ottawa, MB, so.
Lindsey Kaufmann, Marquette, DS/OH, jr.
Kaylee Killelea, Marquette, S, jr.
Paige Sexton, Serena, OH, jr.
HONORABLE MENTION
Claire Allen, Sandwich, MH, jr.
Katie Baker, Serena, S/OH, sr.
Elizabeth Browder, Earlville, OH, sr.
Clara Downey, Woodland, OH, jr.
Jena Easton, Woodland, S, sr.
Bella Fortner, Fieldcrest, S, so.
Zoe Hougas, Seneca, OH, sr.
Ashlyn May, Fieldcrest, OH, jr.
Eva McCallum, Marquette, OH, jr.
Madi Mino, Seneca, RS, sr.
Allie Snyder, Ottawa, MH, sr.