Seneca sophomore Paxton Giertz in Class 2A and Streator junior Christian Benning in Class 3A were named honorable mention to the Associated Press All-State Boys Basketball Team, released late Wednesday night.
The pair of point guards were spectacular this past season. Benning led the Bulldogs to a share of the Illinois Central Eight Conference title, while Giertz paced the Fighting Irish to a 15-0 start to the season.
Dwight's Wyatt Thompson and Serena's Camden Figgins received honorable mention in 1A.
Fieldcrest's May voted first-team IBCA All-State
Fieldcrest senior guard Ashlyn May was voted to the Class 2A All-State first team by the Illinois Basketball Coaches Association.
May averaged 14.1 points, 4.2 assists, 3.7 steals and 3.5 rebounds per game in leading the Knights to a 32-4 record and a repeat sectional championship.
Junior teammate and point guard Kaitlin White received All-State special mention, as did Seneca senior guard Kennedy Hartwig.
In Class 1A, special mention honors went to Serena junior forward Paisley Twait and sophomore guard Jenna Setchell, as well as Earlville junior point guard Madyson Olson.
In Class 3A, Ottawa sophomore guard/forward Marlie Orlandi was a special mention honoree.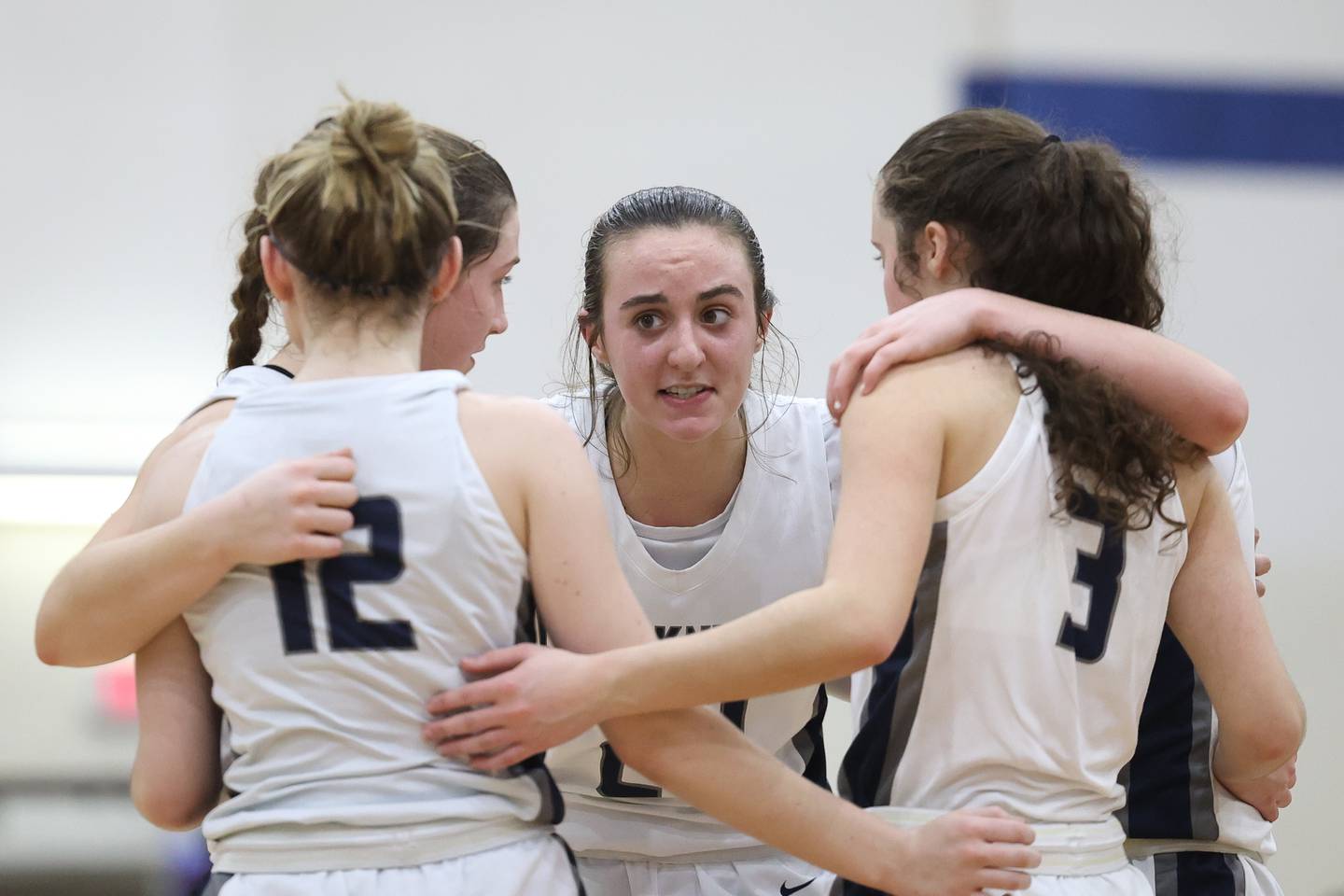 Marquette, Seneca selections lead Tri-County
Marquette Academy senior Tommy Durdan and Seneca's Giertz (unanimous) recently were named to the Tri-County All-Conference Boys Basketball Team. The other three players, all unanimous picks, included Player of the Year Wyatt Thompson from Dwight, Putnam County senior Jackson McDonald and Midland senior Brett Smith.
Voted to the second team were Marquette senior Krew Bond, Seneca junior Lane Provance, Midland's Ryan Bella (sr.) and Keagan Faulkner (jr.), and Putnam County senior Austin Mattingly.
The third team includes Marquette senior Griffin Walker, Seneca senior Braden Ellis, Woodland sophomore Connor Dodge, Roanoke-Benson junior Nolan Hunter and Dwight junior Conner Telford.
Serena boasts 3 on All-Little Ten Team
The Serena boys basketball team, which finished the Little Ten Conference season a perfect 10-0 and captured the loop's tournament championship, had three members named to the recently released all-conference team.
Senior guard Camden Figgins (11.3 ppg, 2.9 rpg, 2.9 apg, 1.9 spg, third time all-conference, twice unanimously) and junior forward Richie Armour (10.8 ppg, 5.4 rpg, 1.0 apg, 76% FT, 56% FG) were unanimous selections, while senior forward Braxton Hart (6.9 ppg, 4.2 rpg, 2.2 apg, 1.7 spg, 76% FT) was the third honoree for the Huskers.
Earlville had two players selected: senior guard Garett Cook (12.1 ppg, 5.6 rpg, 3.6 apg, 2.6 spg, 71% FT, 44% FG) and junior forward Ryan Browder (13.9 ppg, 7.5 rpg, 2.4 apg, 1.0 spg).
Newark senior forward Zach Carlson (15.4 ppg, 8.7 rpg, 1.7 apg, 1.9 spg, 1.0 bpg, 51% FG) earned a repeat selection, while Somonauk junior guard Carson Bahrey (15.7 ppg, 4.1 rpg, 3.4 apg, 2.3 spg) earned the honor.
Rounding out the team were league runner-up Hinckley-Big Rock's Ben Hintzsche (sr., repeat unanimous) and Martin Ledbetter (so., unanimous), IMSA's Bryce Sharp (sr., repeat unanimous) and Indian Creek's Jeffery Probst (jr., unanimous).
Fieldcrest's Ruestman, F-C's Collins All-HOIC
Fieldcrest junior forward Brady Ruestman recently was named to the Heart of Illinois All-Conference First Team after helping the Knights finish third in the regular season and claim the title at the McLean County/HOIC Tournament. Senior center Landon Modro was an honorable mention selection, while sophomore Jordan Heider was named to the All-Defensive first team.
Flanagan-Cornell junior forward Kesler Collins earned a first-team nod, while sophomore Seth Jones was selected to the All-Defensive team.