Even in a COVID-reduced season, the area's girls basketball teams shined — state rankings for the Seneca Lady Irish, Fieldcrest Lady Knights and Serena Lady Huskers, as well as the first winning season in over three decades for the Streator Lady Bulldogs.
As for the players who were the best of the best, the fact each and every First Team member of The Times 2020-21 Girls Basketball All-Area Team was a unanimous pick should tell you something, as should the fact three of the five were Players of the Year in various Shaw Media markets.
Here, selected via vote of The Times Sports staff (* denoting a unanimous pick), is The Times 2020-21 Girls Basketball All-Area Team:
FIRST TEAM
*Katie Baker, Serena, Jr.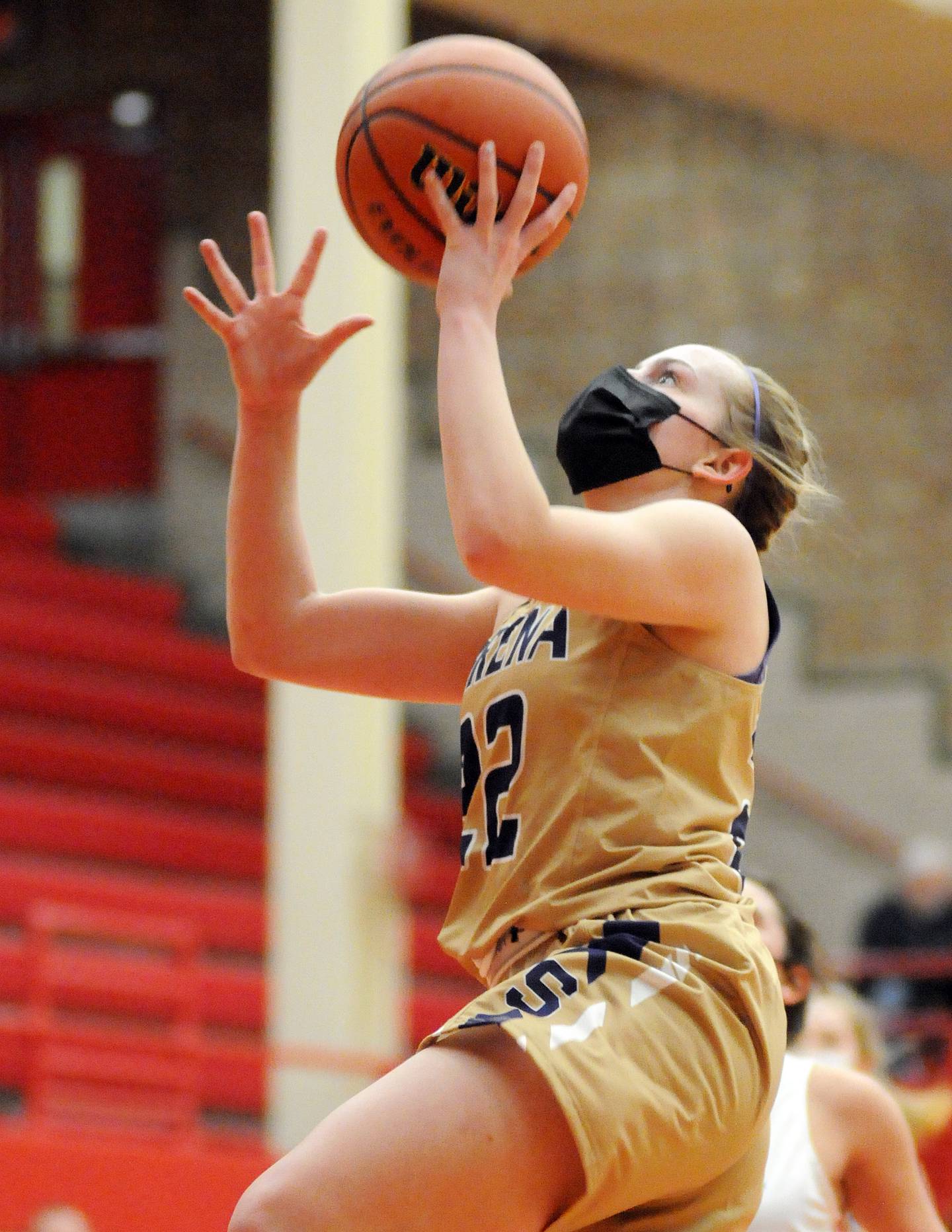 Arguably the most complete all-around player in the area, Baker — able to rebound, defend and dish to teammates at an elite level while also filling up the cylinder herself at high volume — averaged 16.3 points, 4.8 rebounds, 5.9 assists and 6.3 steals per contest, leading the Lady Huskers to win their final dozen games and finish 12th in the final Associated Press Class 1A state rankings.
A Little Ten All-Conference selection, Baker closed the season at the top of her game with four spectacular efforts the final week: 22 points, six assists, five steals vs. Hinckley-Big Rock; 24 points, six assists, five steals vs. Indian Creek; 24 points, seven assists, nine steals vs. Somonauk (a game in which she surpassed 1,000 career points); and 21 points, seven assists and 15 steals against Newark.
Baker was a member of our Second Team a year ago, and Honorable Mention as a freshman.
*Brooklyn Giertz, Seneca, Sr.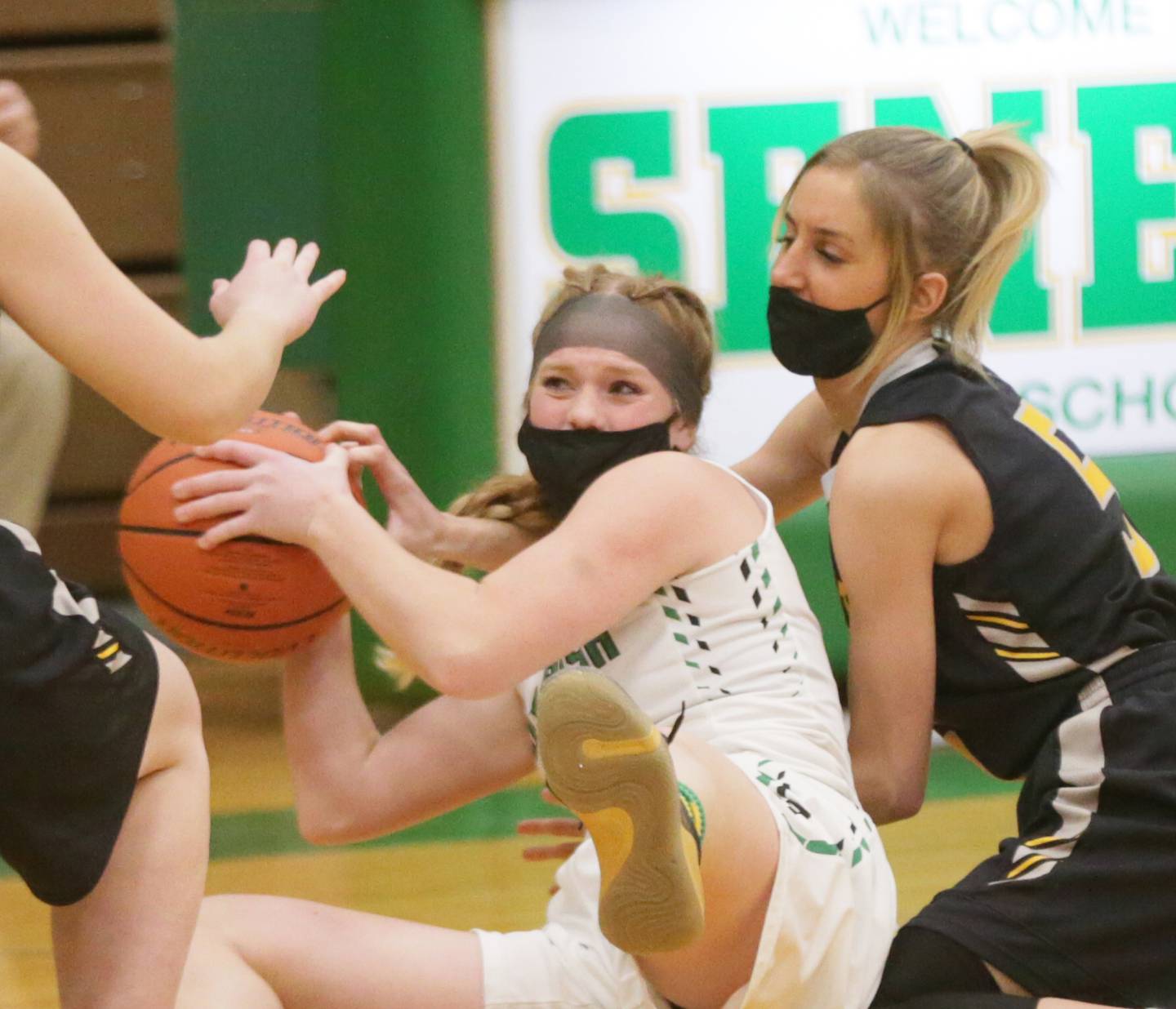 Someone had to put together an awfully special season to stand out from the other four unanimous Times All-Area First Team selections and claim The Times 2020-21 Girls Basketball Player of the Year honor. That someone was Giertz, the sparkplug who made the 11-1, Class 2A state-ranked Seneca Lady Irish go.
The Times Player of the Year, Tri-County Conference Player of the Year and TCC First Team pick was a coach on the floor in addition to being a dynamic threat both offensively and defensively. Giertz averaged 13.5 points, 6.0 rebounds, 6.0 assists and 5.0 steals for Seneca, exclamation-pointed by a 21-point scoring effort in the season finale against Henry-Senachwine.
Giertz was a Times Second Team selection as a junior.
*Natali Haynes, Streator, Sr.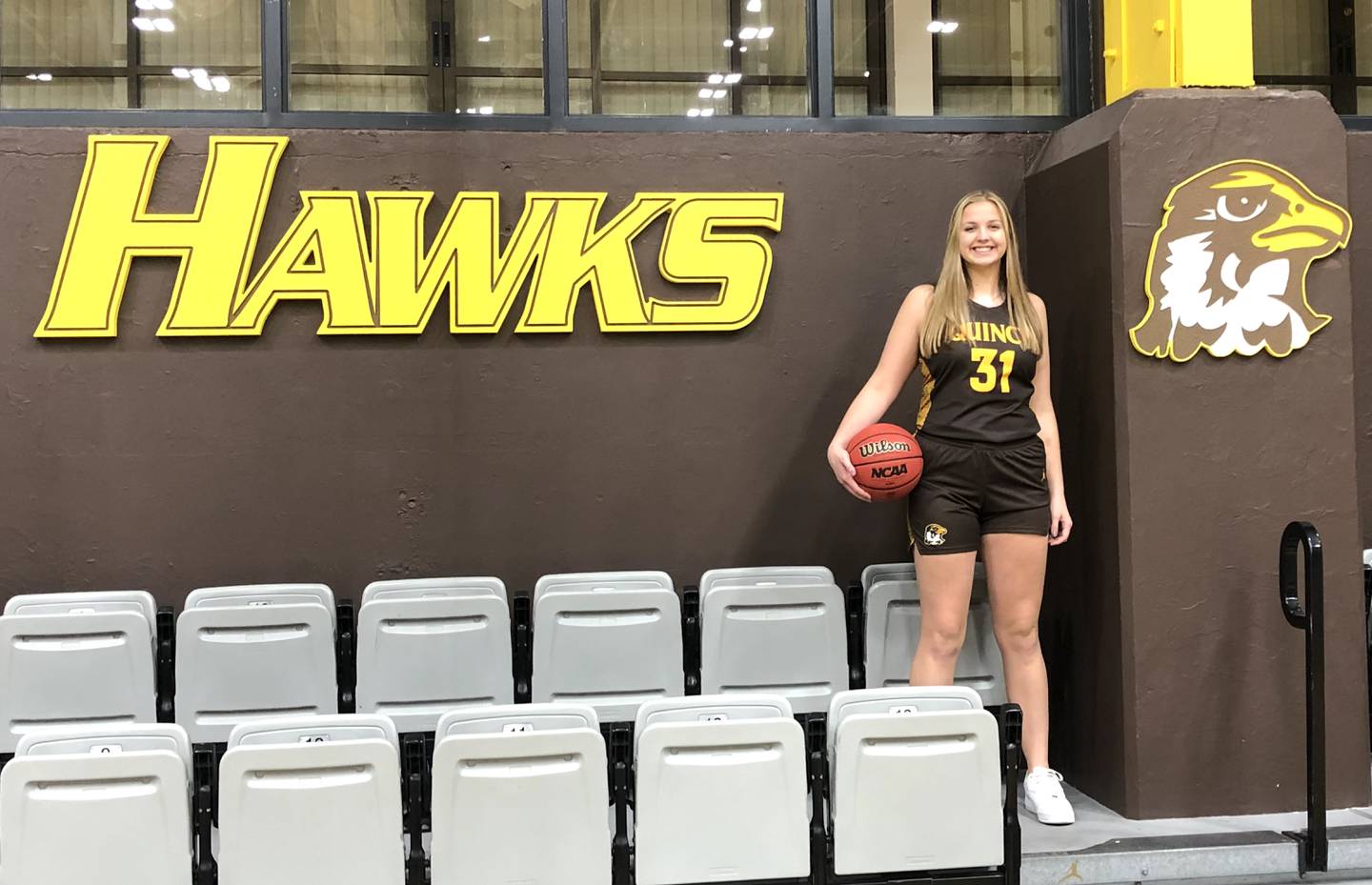 Haynes is, quite simply, the most accomplished girls basketball player in Streator High School history ... and it's not close.
Even with roughly half of her senior year canceled by COVID-19, Haynes elevated Streator High's career records to levels it's hard to imagine will be even approached anytime soon — 1,309 points, over 1,500 rebounds, and in the neighborhood of 400 blocked shots. Her senior campaign, the Division II-bound center averaged 17.3 points, over 15 rebounds and better than 4.5 blocks per contest on her way to Illinois Central Eight All-Conference honors, and poured in 29 points against both Manteno and Wilmington.
Haynes has been a member of The Times All-Area Team each of her four years in high school — First Team as both a senior and junior, Second Team as a sophomore and Honorable Mention as a freshman.
*Ashlyn May, Fieldcrest, So.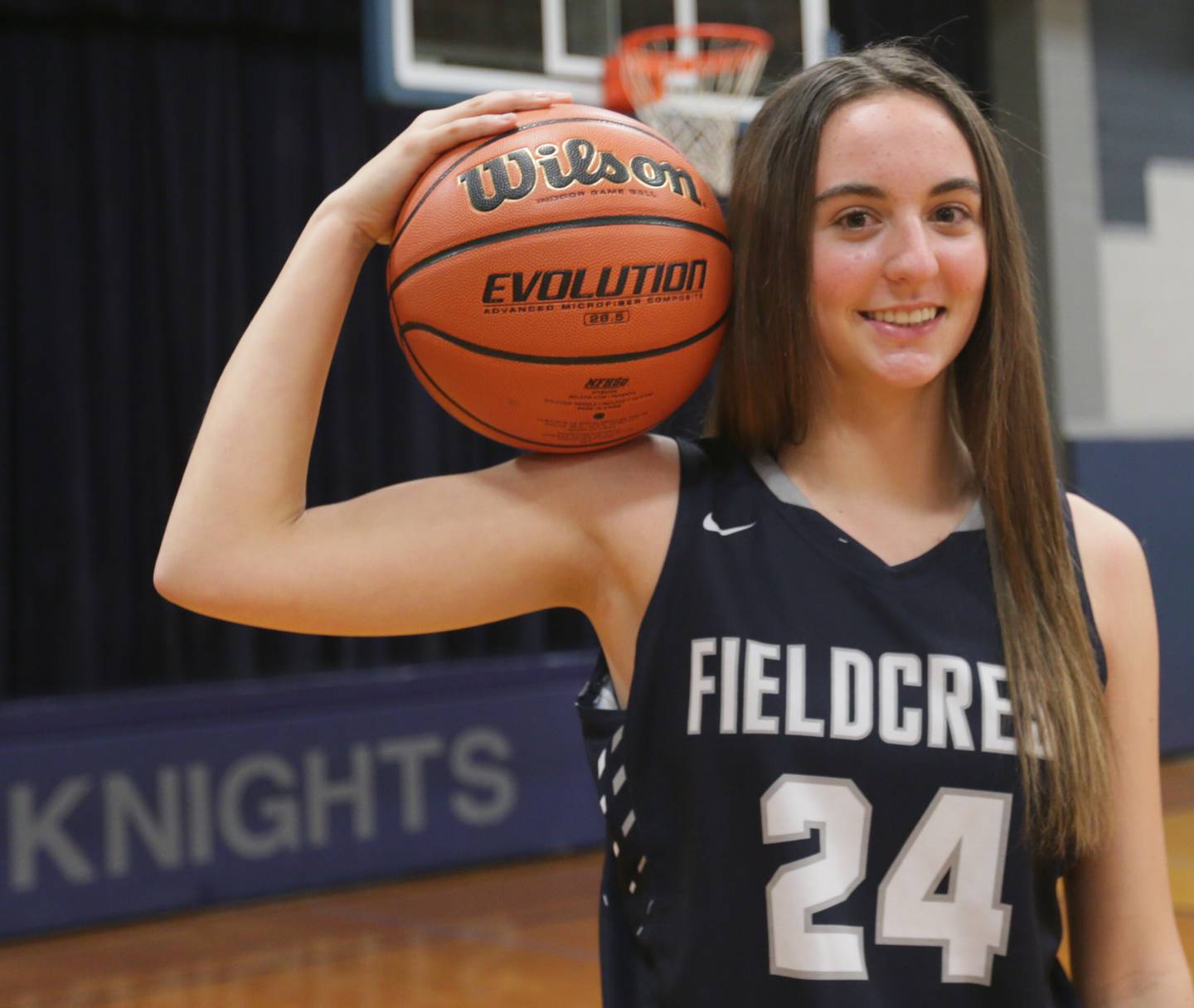 What's scary about May — at least for Fieldcrest's opponents — is she's already this good with two years of high school remaining to get even better.
The Lady Knights' dynamic 10th-grader did more than a bit of everything during their Class 2A state-ranked campaign, putting up per-game norms of 12.8 points, 4.0 rebounds, 4.6 assists and 4.1 steals including a show-it-all effort of 19 points, six rebounds, six assists and six steals in a win over Dee-Mack. Her dynamic play on both ends allowed her to stand out even on a balanced Fieldcrest roster, as she earned Heart of Illinois Conference First Team honors as well as the La Salle NewsTribune Player of the Year award.
May was a Times All-Area Third Team member in 2019-20.
*Josie Ness, Sandwich, Sr.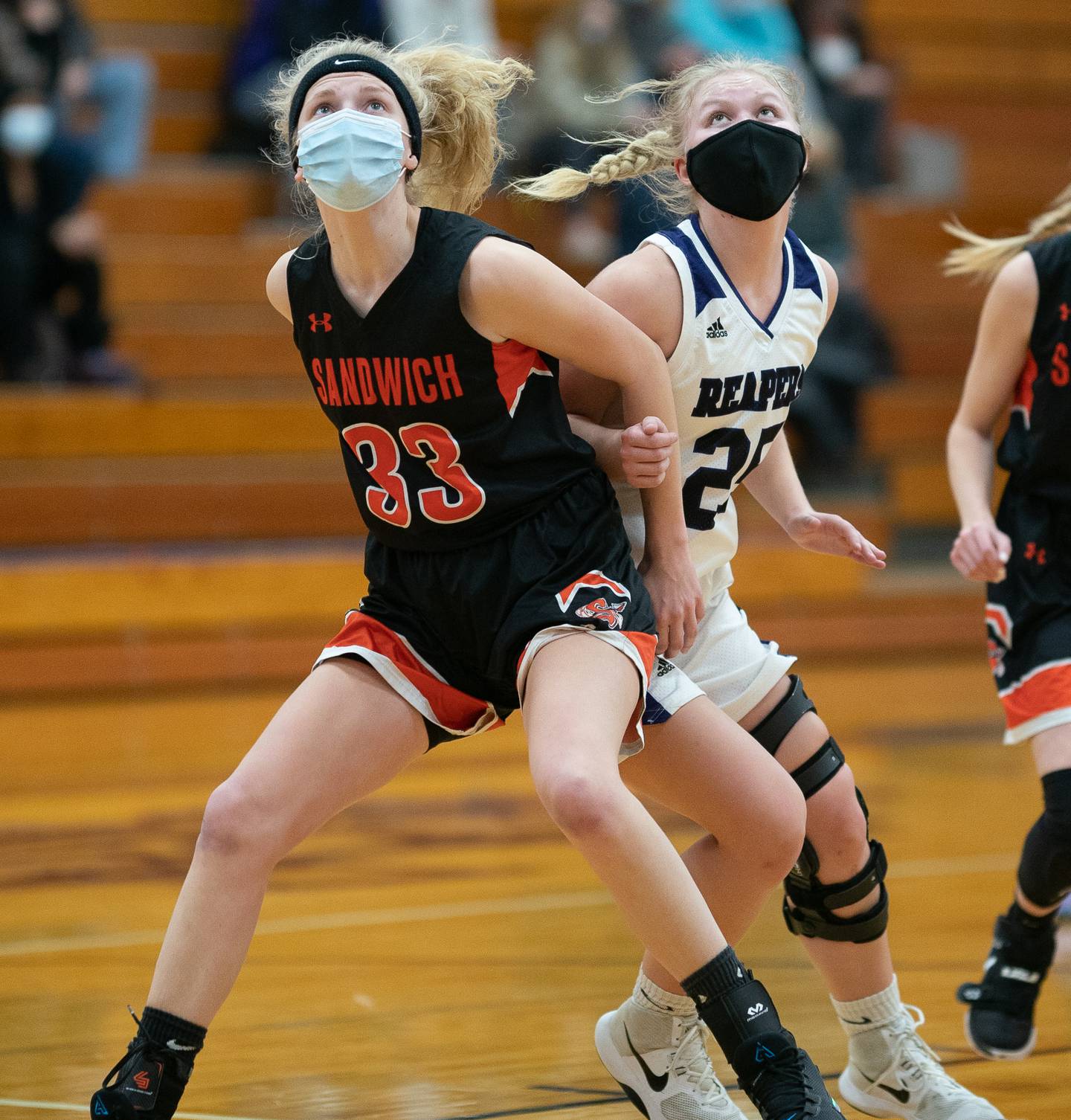 Ness didn't become the Sandwich girls basketball program's all-time winningest player, with 79 victories, by accident.
Ness earned four years of Interstate Eight All-Conference honors in a career that saw her accumulate 1,009 points, 793 rebounds, 233 steals and 152 blocked shots — surpassing 1,000 points in the final game of her career against Kaneland. She posted a double-double of 19 points and 14 rebounds against L-P on her way to season norms of 9.5 points, 9.7 rebounds, 2.0 steals and 2.5 blocked shots, earning Kendall County Record Player of the Year accolades in addition to our First Team honor.
She was a Times All-Area Third Team selection each of the past two seasons and Honorable Mention as a freshman.
--
SECOND TEAM
Madison Bromberek, Seneca, Sr.
An interior force perfectly complementing Giertz's work on the perimeter, Bromberek averaged 11 points, 9.5 rebounds and 2.0 blocks on her way to earning First Team Tri-County All-Conference honors.
Bromberek was a member of our Third Team last season.
Josie Eager, Marquette, Jr.
Comfortable handling the ball, distributing it to teammates or putting it in the basket, Eager led the Lady Crusaders and earned a spot on the TCC First Team by averaging 11.9 points, 4.2 rebounds, 4.0 assists and 1.9 steals.
She was Third Team in 2019-20 and Honorable Mention in 2018-19.
Kaitlyn Hatteberg, Newark, Sr.
The Lady Norsemen needed new leaders to step up this winter, and Hatteberg answered that call, earning All-LTC accolades with her averages of 11.8 points, 6.6 rebounds, 2.8 assists and 2.5 steals.
This is the senior's first appearance on The Times All-Area Team.
Maggie Roberts, Somonauk, Jr.
Roberts had a fantastic all-around campaign for the Lady Bobcats, garnering Little Ten All-Conference honors after averaging 18.5 points, 5.0 rebounds, 1.4 assists, 1.3 steals and 2.5 blocks per contest.
This is her second straight Times All-Area Second Team selection.
Brooke Waddell, Ottawa, Jr.
Waddell provided something the Lady Pirates needed — a potent scoring threat — averaging 10.0 points as an outside sharpshooter and adding 3.1 rebounds on her way to the Interstate Eight All-Conference First Team.
This is Waddell's first appearance on our All-Area Team.
--
THIRD TEAM
Elizabeth Browder, Earlville, Jr.
Browder provided norms of 11.0 points, 8.8 rebounds, 2.3 assists and 1.7 steals for the Lady Raiders, earning All-LTC accolades. She was also a member of our Third Team a year ago.
Haley Carver, Fieldcrest, So.
Carver carved up opposing defenses on her way to HOIC Second Team honors, averaging 13.2 points and 2.4 assists per game to go with 2.8 rebounds and 1.8 steals. This is her first Times All-Area appearance.
Kennedy Hartwig, Seneca, So.
The Seneca sophomore emerged into a big-time scoring threat, making the TCC Second Team after averaging 14.0 points, 3.5 rebounds and 3.0 steals. This is her first Times All-Area appearance.
Ella Marvel, Ottawa, Jr.
A strong ball distributor and defender — and shooter when she needs to be — Marvel earned I-8 Honorable Mention with her norms of 6.5 points, 3.1 assists and 2.0 steals. She was Times All-Area Honorable Mention in 2019-20.
Taylor Staton, Serena, Sr.
The All-LTC pick was an outstanding interior weapon for the state-ranked Lady Huskers, averaging 13.8 points and 7.0 rebounds. Staton was Times All-Area Honorable Mention as a junior.
--
HONORABLE MENTION
Maddie Carroll, Ottawa, Sr. (6.0 ppg, 3.0 rpg)
Lilly Craig, Marquette, Fr. (8.3 ppg, 7.0 rpg, 2.9 spg)
Ashley Eaton, Somonauk, Sr. (8.0 ppg, 6.4 rpg, 3.4 bpg)
Ella Goodrich, Fieldcrest, Jr. (9.8 ppg, 5.2 rpg, 3.1 spg)
Zoe Harris, Ottawa, Jr. (7.0 ppg, 4.9 rpg)
Dezirea Jordan, Streator, Sr. (IC8 First Team)
Claire Roberts, Sandwich, Sr. (10.2 ppg, 2.5 apg, 3.0 spg)
Kellie Snyder, Newark, Jr. (6.3 ppg, 10.5 rpg, 3.9 spg)