LA SALLE – Things unquestionably were going the Ottawa Pirates' way the first 24 1/2 minutes of their regional semifinal match with the Streator Bulldogs on Wednesday evening.
Then things turned in a hurry.
Up 2-0 with just over 15 minutes remaining in the first half, Ottawa lost star forward Gio Resendez to an upper-leg injury. Ten-and-half minutes later, the Pirates had lost their lead. Streator never looked back, as the Bulldogs took that momentum and ran with it for a 4-2 win and a trip to Saturday's Class 2A La Salle-Peru Regional championship game.
No. 5-seeded Streator (17-6) will play No. 2 seed Sterling (10-8-4) at 3 p.m. Saturday, with the Bulldogs looking for their first postseason title since winning a Class A sectional in 1999.
"Shaky start, came out flat, but we finally started stringing it together with about 15 minutes left in the first half," Streator coach J.T. Huey said. "And I think once we established possession, we kind of controlled the game ... We knew where we needed to control, started bringing the ball to width and started finding our strikers in the center.
"It was exactly what I expected, a rivalry game with Ottawa on neutral turf. I expected a battle, and it was."
No. 3-seeded Ottawa (15-7-2) sees its second straight 15-win season come to an end despite the strong start.
"We came out, we were possessing the ball well, we were doing some really, really good things," Pirates coach Jeff Davis said. "Sights were high, we were ready to roll, but then once [Resendez] went down, it took a little bit of the wind out of our sails. Obviously the guys look to him a lot, and it was a different role for our guys to try to be in.
"It opened up the field for [Streator], and they capitalized. It stinks to go out that way with a guy going down, especially our leader, our captain, our main guy, but that's the way it goes sometimes. This was a great senior group, and to be able to string those (15-win) seasons together really sets the bar for the younger guys."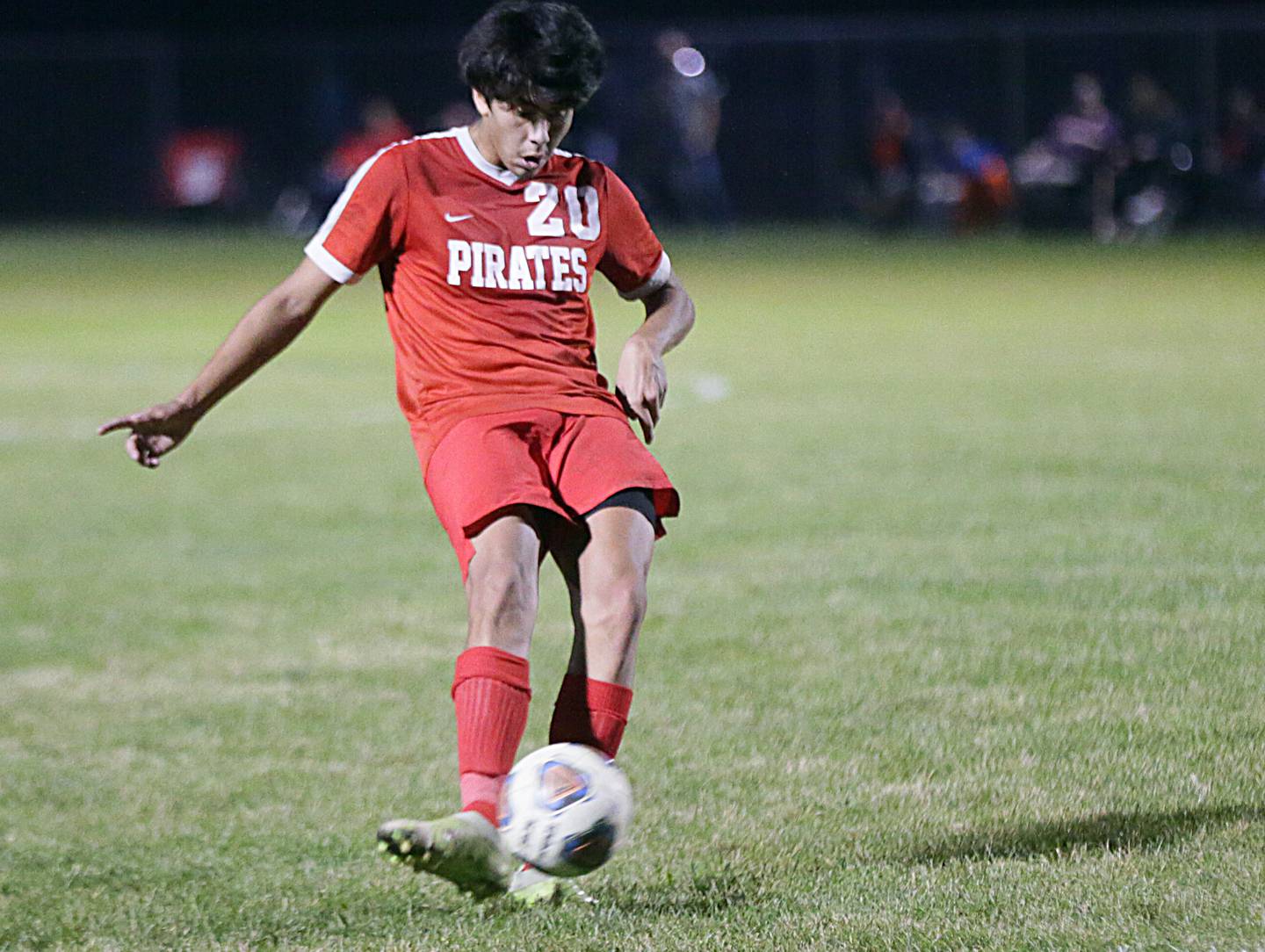 It was the Pirates who had the advantage early, controlling midfield – thanks in large part to the efforts of freshman Evan Snook – and finding the net twice in the game's opening 16 minutes. The first was a Jonathan Sczewczuk strike off a cross from Snook only 4:30 in. Eleven minutes and some change later, Ottawa made it 2-0 when Resendez scored off an inbounds pass redirected by fellow senior Edwin Nurinda's assist.
Resendez, however, limped off with 15:23 remaining in the first half. Streator – already exhibiting more ball control and more potent attacks on the Ottawa end – took full advantage, scoring twice within a three-minute span in the first half's closing 10 minutes. Landon Muntz took a tap pass from Jack Starkey and deposited it into the twine to cut the Ottawa lead to 2-1, and 175 seconds later Brady Grabowski scored the first of his two goals on the night, this one off a Brian Huichapa assist, to knot the proceedings 2-2.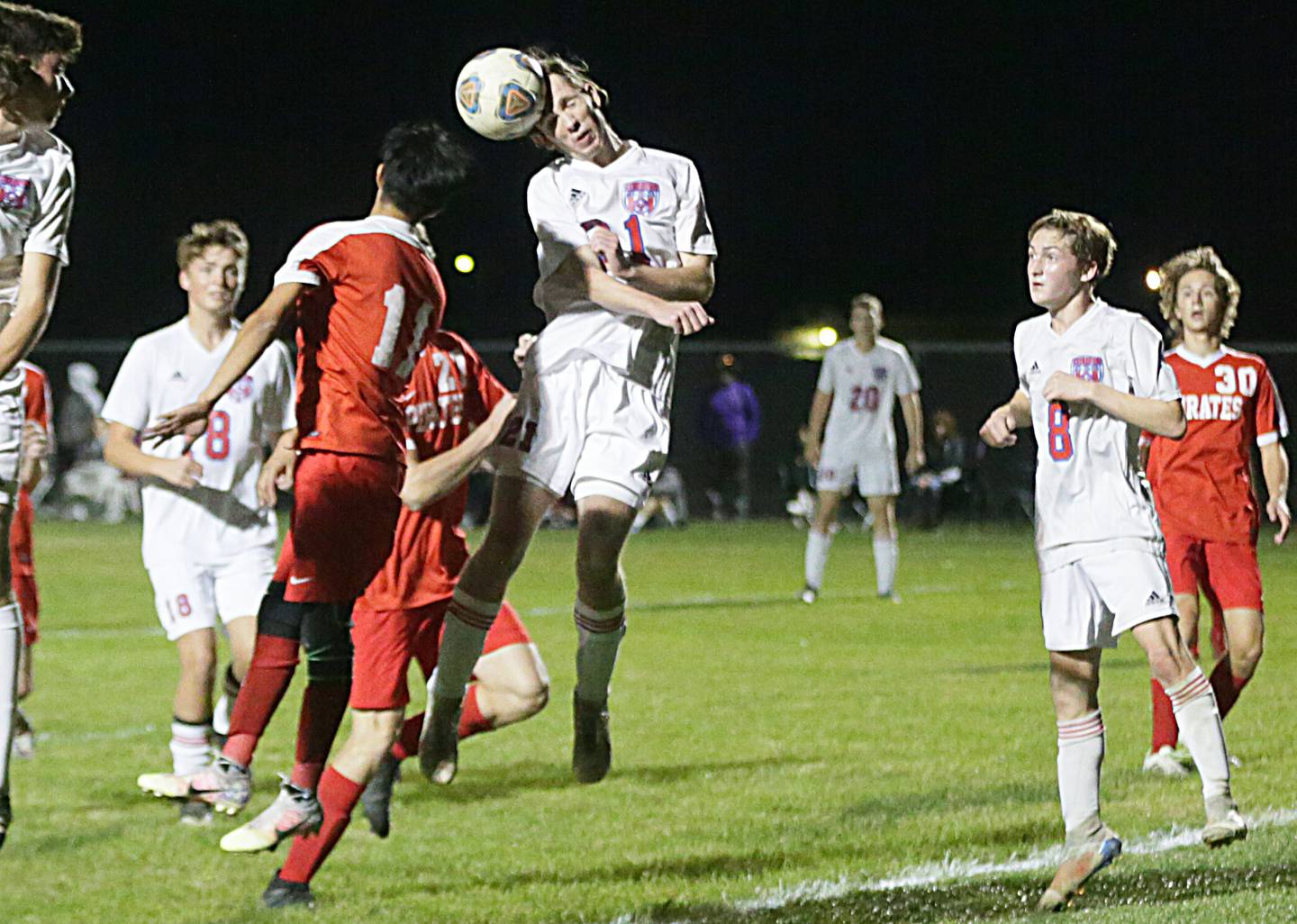 The halftime break did nothing to slow the Bulldogs down.
Four minutes into the second half, Starkey converted a beautiful two-man pass combo from Davey Rashid to Grabowski into a 3-2 Bulldogs lead. Grabowski would add his second score out of a crowd in front of the net – kicking off his shoe in the process – for insurance midway through the final half, but Streator wouldn't need it.
"For us, that first goal is the hardest goal," Starkey said. "Once we get that first goal we just start rolling and rolling, putting them in the back of the net. And we like to look at ourself as a second-half team. We always seem to play better in the second half."
Parker Phillis and Adam Williamson shined defensively in front of keeper Noah Camp (five saves), with notable stops also coming courtesy of Aiden Studnicki, Mac Beals and Keaton Yedinak.
Ottawa keeper Jackson Damron recorded 15 saves, aided by the strong defensive presence of Kenny Harsted and Malikhai Stayton.