MARSEILLES - After three days and 24 games, the pairings are now set for the final day of the 12th Annual Marseilles Holiday Tournament at Marseilles Elementary School.
It will be No. 1 against No. 2
In the opening game of the two semifinals on Wednesday night, No. 2-seeded Flanagan-Cornell shrugged off a slow start and used a surge midway into the fourth quarter to top No. 6-seeded Putnam County. In the nightcap, top-seeded Seneca used a combination of pressure trapping defense and shots from beyond the arc to roll past No. 5 Reed-Custer.
Seneca (8-4) will be making its first appearance in the Marseilles title game after joining the tournament in 2015. Flanagan-Cornell (9-3), which joined the field in 2012, made its only title game shot a good one by winning the title in 2015.
Putnam County (9-9) and Reed-Custer (5-4) will play for third place at 6:30 p.m., with the championship game following at 8 p.m.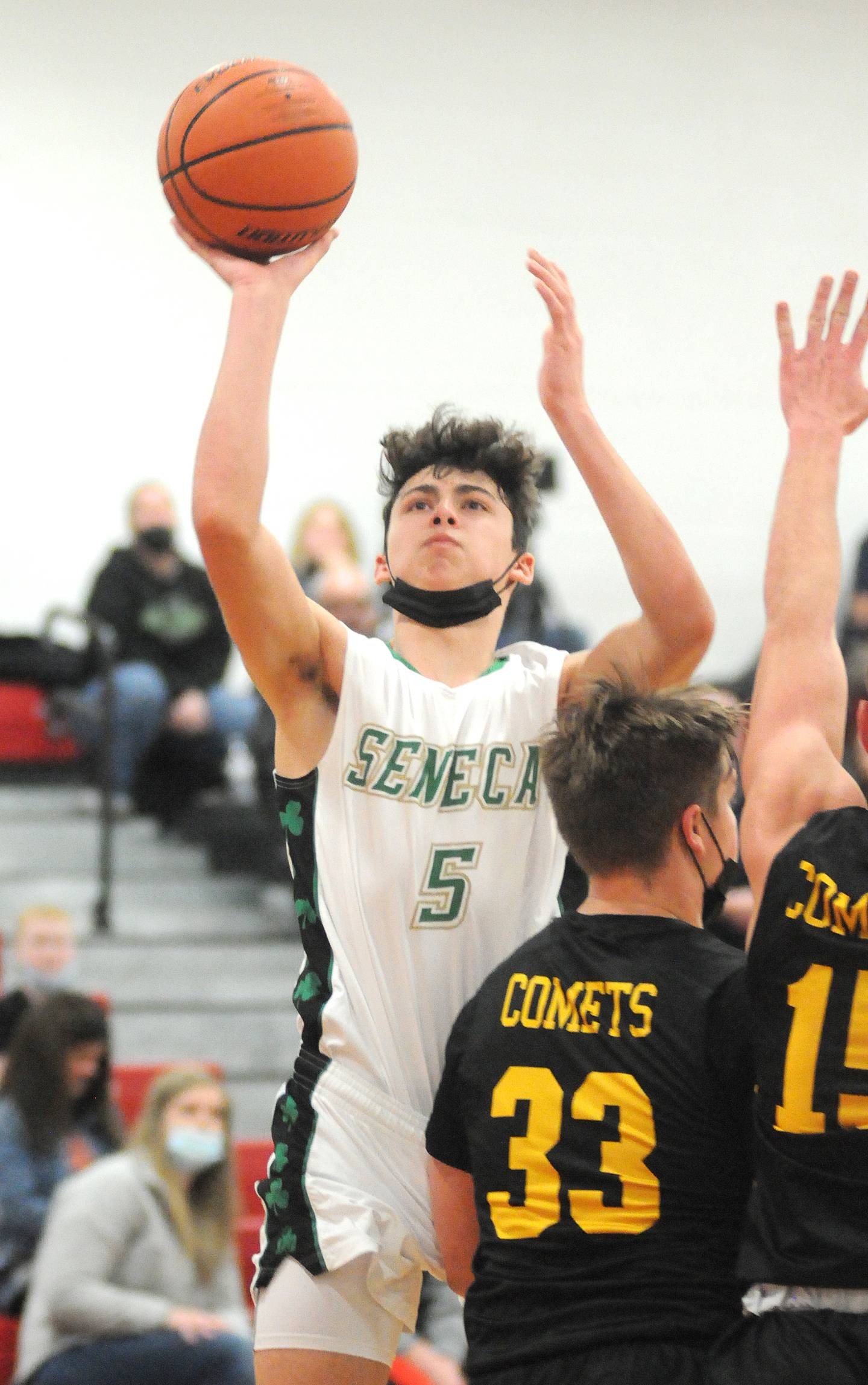 Flanagan-Cornell 49, Putnam County 44
The Falcons led by two with just over four minutes to play before putting together a 7-0 run — including four points by JD Ruddy — over the next two minutes. The Panthers closed to within 44-40 on a layup from Austin Mattingly and a Wyatt Grimshaw old-fashioned three-point play with 1:24 to go before cutting it to 45-43 at the 45-second mark on a corner triple from the former.
From there, three free tosses from Dallas Hamilton and another from Sam Jones in the final seconds helped close out the game.
"We had a dogfight with them two years ago at the Serena junior varsity tournament. Tonight was somewhat of a rematch of those teams, only a little older and a little better," F-C coach Brian Yoder said. "I thought Sam did a great job on McDonald, I don't know how many [points] he had, but he earned every one of them.
"I give our guys a little credit on the defensive end."
Ruddy led the Falcons with 17 points and seven rebounds, while Hamilton posted 11 points and seven rebounds. Kesler Collins added seven points and nine boards, with William Weber scoring six points and Jones handing out six assists.
The Panthers were paced by 17 points fro Mattingly, 16 points from Grimshaw and five points and eight rebounds from Jackson McDonald.
"It was their night and their game," P-C coach Harold Fay said. "I knew we may not shoot the ball great (33%) with having some tired legs. But like I've told this group since the beginning of the season, if you give teams too many second-chance opportunities (15 offensive rebounds) they are going to come back to get you. We would make a good defensive stand, then give up a rebound and easy basket underneath.
"I tell you what, Brian's kid play hard, holy cow, but I thought we did too. It was a really good, solid high school basketball game. We missed a few too many free throws in the fourth quarter, but we'll regroup and come back here Thursday night and see if we can end the tournament with a win."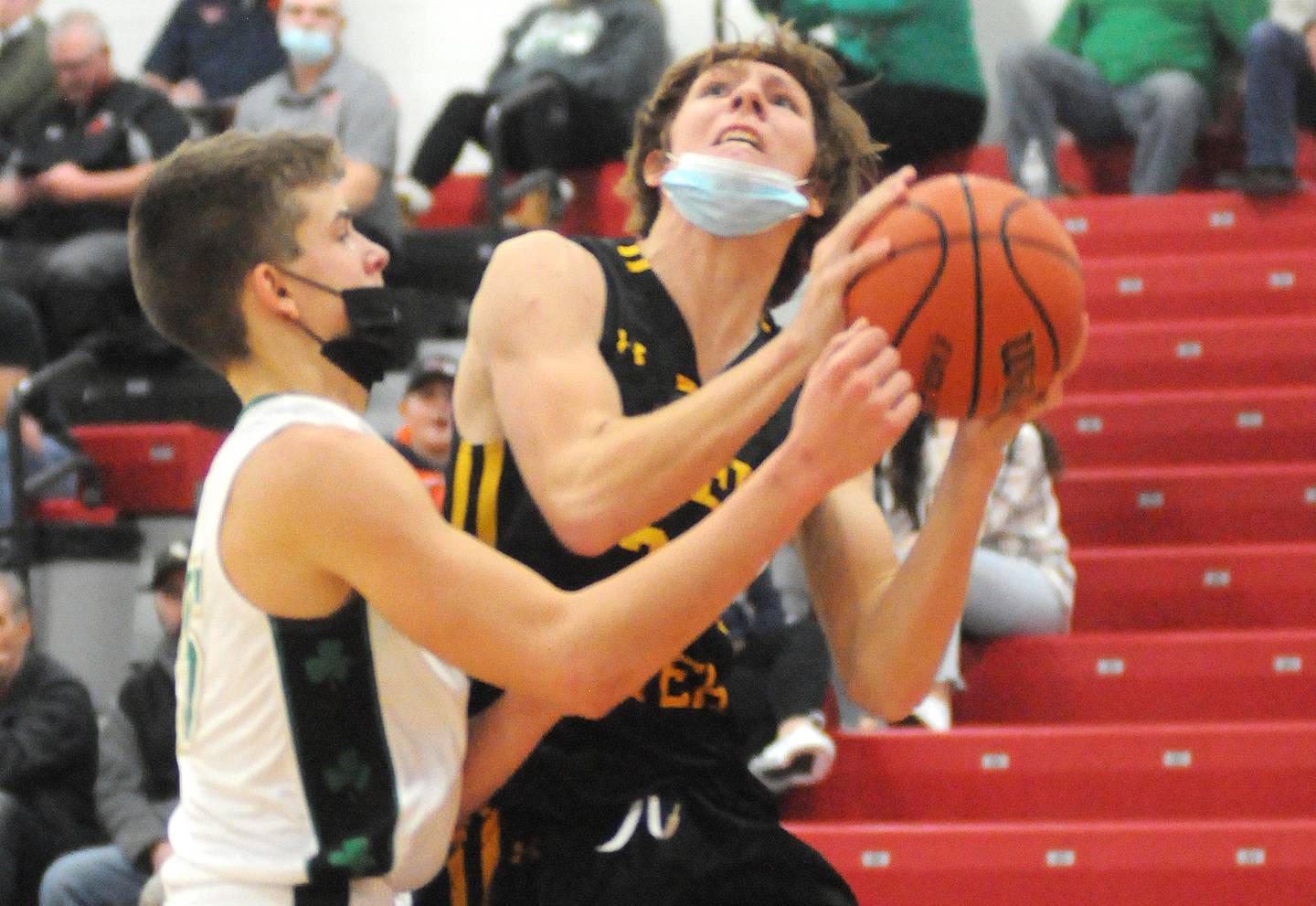 Seneca 66, Reed-Custer 39
The Fighting Irish — who led 22-15 after one period, 35-20 at the half and 52-29 after three — forced the Comets into 22 turnovers on the night and sank 13-of-31 (42%) from beyond the arc.
The key stretch for Seneca spanned the end of the first and beginning of the second frames, when it held Reed-Custer without a point for just over seven minutes of game clock while netting 11 of its own to push a two-point advantage to 27-15.
Zach Pfiefer led Seneca with 17 points, including five triples, with Noah Quigley and Braden Ellis each adding 11 points.
"The turning point for us coming into this tournament was going to Newark and getting our butts beat," Seneca coach Russ Witte said. "We did not play well defensively that night, and we didn't take care of the basketball. We spent the next two days working on nothing but defense and watching film. The result of those things have been a key to our play this week.
"While I felt tonight we controlled the game, I did feel that we had some chaos on the offensive end and shot too many ill-advised 3s that weren't in the flow of our offense. That happens sometimes, you make two or three and you just want to shoot more. But Rick Pitino said if you shoot over 33% from the arc, that is productive, but under only hurts you. I also thought we did a pretty good job on the glass.
"We did a good job with our spread late and got some layups, which helped seal the deal."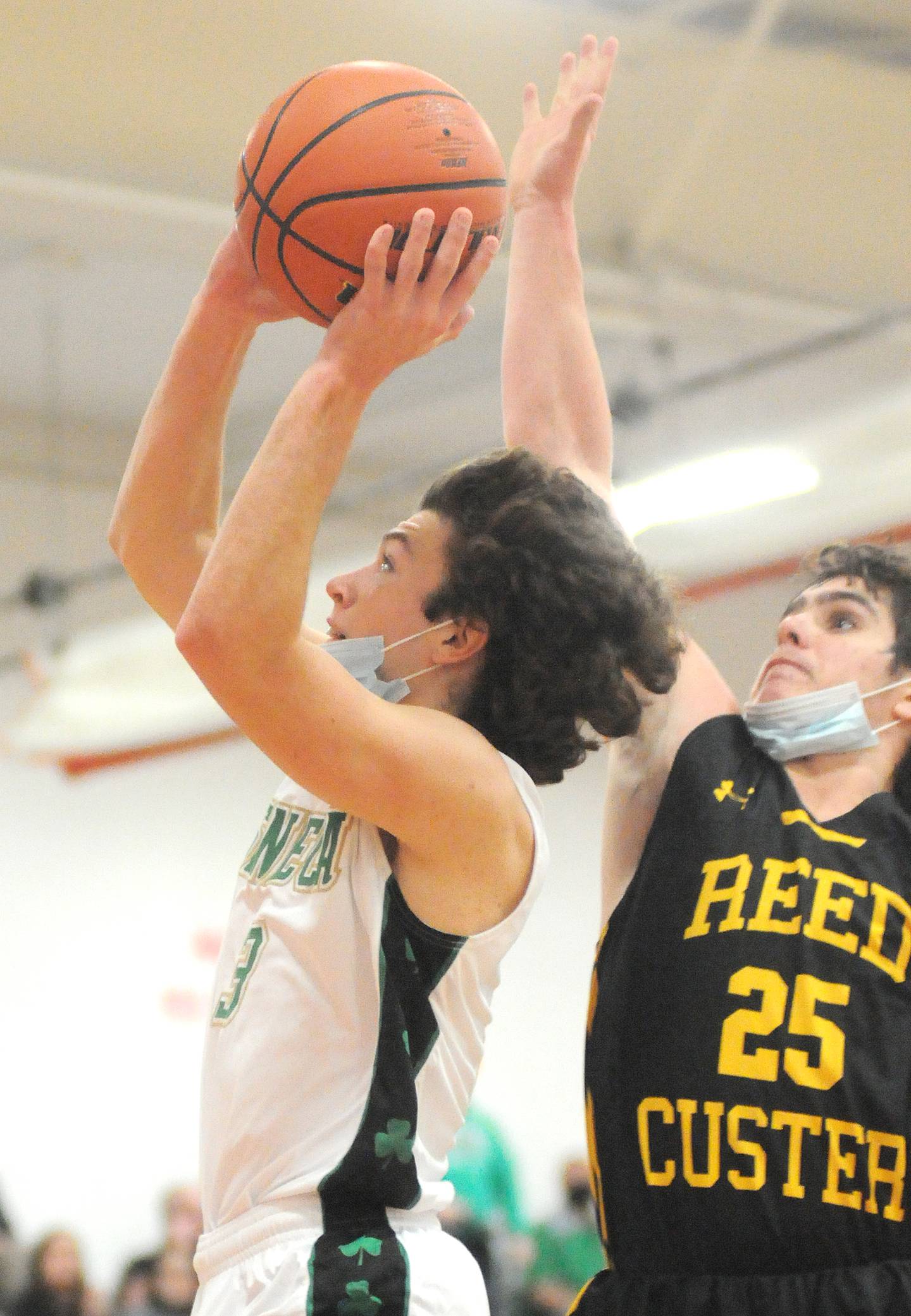 Reed-Custer received 12 points from Lucas Foote, eight points and seven rebounds from Wesley Shats, and five points and nine boards from Chris Hill.
"Russ has got his team playing really, really well right now," R-C coach Mark Porter said. "We have a number of guys playing new positions they are not quite used to yet, and we haven't grown into ourselves yet. We struggled with not having everyone due to COIVD stuff and football injures from the playoff run. ...
"We hung with them for a quarter or so, but with the way they've played now the first three days, they make it a very tough thing to come back once they get you down."