SANDWICH – The St. Viator girls golf team posted a winning team score of 352 – led by sophomore champion Maggie Carlson's 81 – to advance to the state finals for the fourth time in the past five seasons at Monday's Class 1A Sandwich Sectional at Edgebrook Golf Club.
Also making the trip as teams to Decatur's Red Tail Run Golf Club on Friday and Saturday will be runner-up Wheaton St. Francis (373) and third-place Nazareth Academy (412).
"I felt like the real challenge wasn't so much the length of the course but the seven-hour round that was the tough part," Carlson said. "The first three holes we played in two hours ... it was frustrating. It was hard to get into any kind of rhythm.
"I feel like I've been playing well and played well last week at regionals, so I feel like my game is in a good spot heading to state. But the fact that we finished first as a team and advanced to state, so that is really all that matters."
Following Carlson for the Lions were Ava Reisinger (6th, 87), Lily Zicarelli (12th, 88), Charlotte Adler (96), Lauren Hunt (103) and Grace Adler (112).
"Was this a difficult course? Yes. But with the moisture we get in the mornings now, the greens firm up as the day goes along and shots don't hold," said St. Viator coach Arnold Drewes, whose team placed fifth at state last year. "It's part of golf this time of year when regionals and sectionals roll around.
"This is a really nice group of teachable girls that like each other, want to help each other and want to play good for each other. I feel like when all of those things are present good things can happen for a program, no matter what sport you're competing in."
The Spartans, who finished seventh at state in 2021, were paced by senior Katherine Lilly, who placed eighth after carding an 87.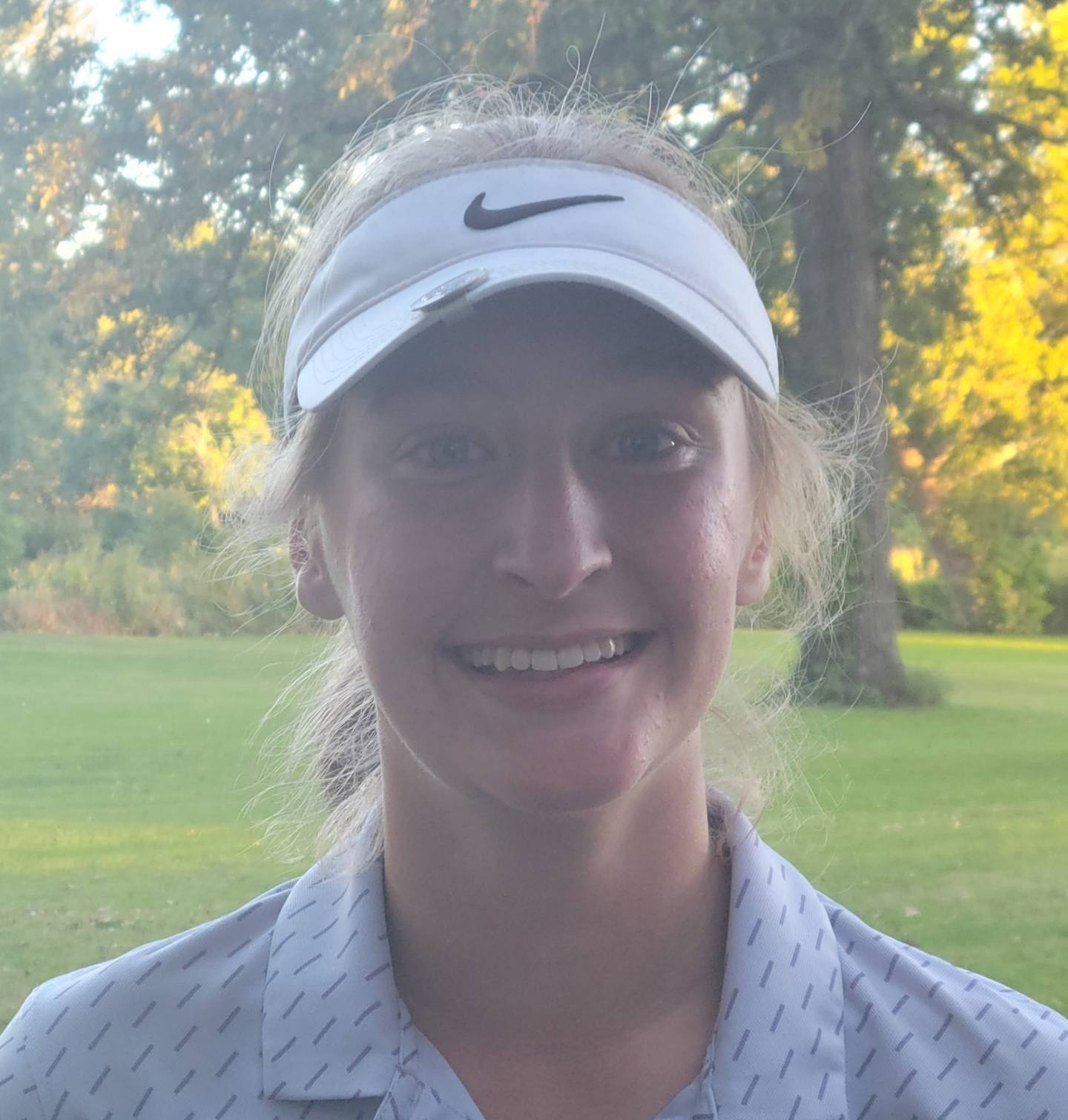 "It was a super long course, but everyone was playing the same course, so I just knew I had to play it the best I could," Lilly said. "I knew coming in I would need to hit my driver well, and I did that. I also feel that my chipping and putting were pretty good as well. I feel like I played a pretty solid round.
"I super proud of this whole team ... we all shot pretty well. Going as a team [to state] is such a great experience and I happy that we are all going to get to share it together."
Behind Lilly for St. Francis were Emmy Hollarbush (90), Leah Grivetti (98), Molly Brennan (98), Bridget Brennan (121) and Elizabeth Hornicak (124).
"Coming into today seeing the yardage (6,055 yards) was a little daunting for the girls and we are used to faster greens that we saw today," St. Francis coach Hayley Jefferson said. "But I couldn't be any prouder of all of them and how they kept level emotions all day. I told them scores might be higher than normal for a sectional and they did a good job of shaking off any bad holes and moving on to the next."
The Roadrunners were led by Maryssa Zielinski's 98, followed by Megan Kornafel (100), Anna Bukovac (106), Kacey Hughes (108), Gigi Montoro (112) and Caroline Kelly (123).
"It's been a while since we've had a team make it to state," Nazareth coach Nicole Jeray said. "We've had a few individuals make it in the recent past, but it's probably been almost ten years since a team has. This team is so balanced, and they all played a very difficult and long course pretty well today. I kept reminding them all to just focus on the next shot in front of them and they really did that.
"I'm excited they all earned this opportunity."
Johnsburg's Riley Klotz registered an 88 to advance as an individual.
As a team, Johnsburg placed sixth (424), Marengo ninth (450), Joliet Catholic Academy 10th (465), Seneca 11th (485) and Dwight 12th (525).