LA SALLE – The Ottawa girls tennis team captured one singles match and all three in doubles play to earn a 4-1 Interstate 8 Conference victory over rival La Salle-Peru in Tuesday's dual at a sun-splashed but windy L-P Sports Complex.
The Pirates' No. 1 duo of Jenna Smithmeyer and Rylee O'Fallon were the first to put a win on the board with a 6-4, 6-4 triumph over the Cavaliers' Emmie Hachenberger and Ava Lannen.
"I thought we did a good job of handling the wind today, and I thought we played a smart match," O'Fallon said. "With the conditions the way they were, we talked to each other about making the safe play.
"We have played them a lot, especially over the summer, so we knew each other's serves, but they did a lot of things that made us have to adjust. I think the key for us today was to keep the ball in play and not try and do too much with the opportunities we had."
Smithmeyer said she likes the improvements the twosome is making.
"I feel like I served very well today, and I'm really happy about that," Smithmeyer said. "I agree with Rylee as far as playing smart. We are very good teammates, and we work well together, so we are always talking during matches on how we feel we need to play the point or what each other thinks about changing things up.
"I feel like we played a pretty solid match, and hopefully we can continue to improve with conference and sectional [tournaments] coming up in the next few weeks."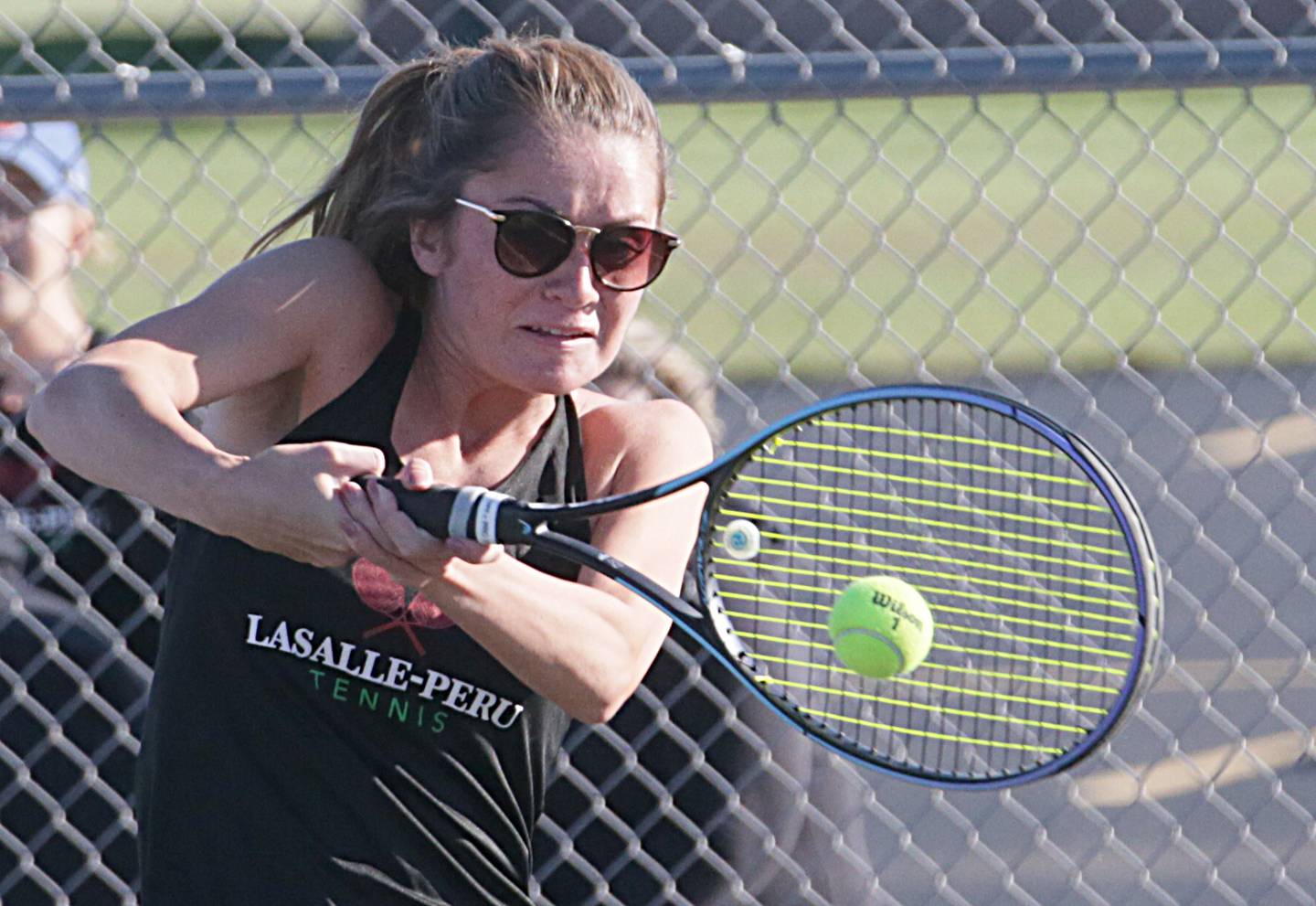 Despite the loss, L-P coach Aaron Guenther was happy with how Hachenberger and Lannen competed.
"Emmie is pretty fresh back from an injury, so it was nice to see her and Ava start to get their legs back underneath them together," Guenther said. "It was great to see them play well, especially in the first set, against Jenna and Rylee, a team that is probably going to be the top seed at conference and sectional.
"I think Emmie and Ava just ran out of gas a little bit, but the second set was a lot closer than the score indicates."
In the No. 1 singles match, L-P's Carile Miller posted a 6-3, 6-3 victory over Ottawa's Emma Cushing.
"Today was an important win for my placement in the upcoming conference and sectional tournaments," Miller said. "I did play [Cushing] this summer, but there were still a few things that I didn't expect. Besides that, I really had to adjust how I served with the wind the way it was and keep everything simple.
"I like to play aggressive, but today was a day where I just had to back off some shots that I would have normally tried to do more with."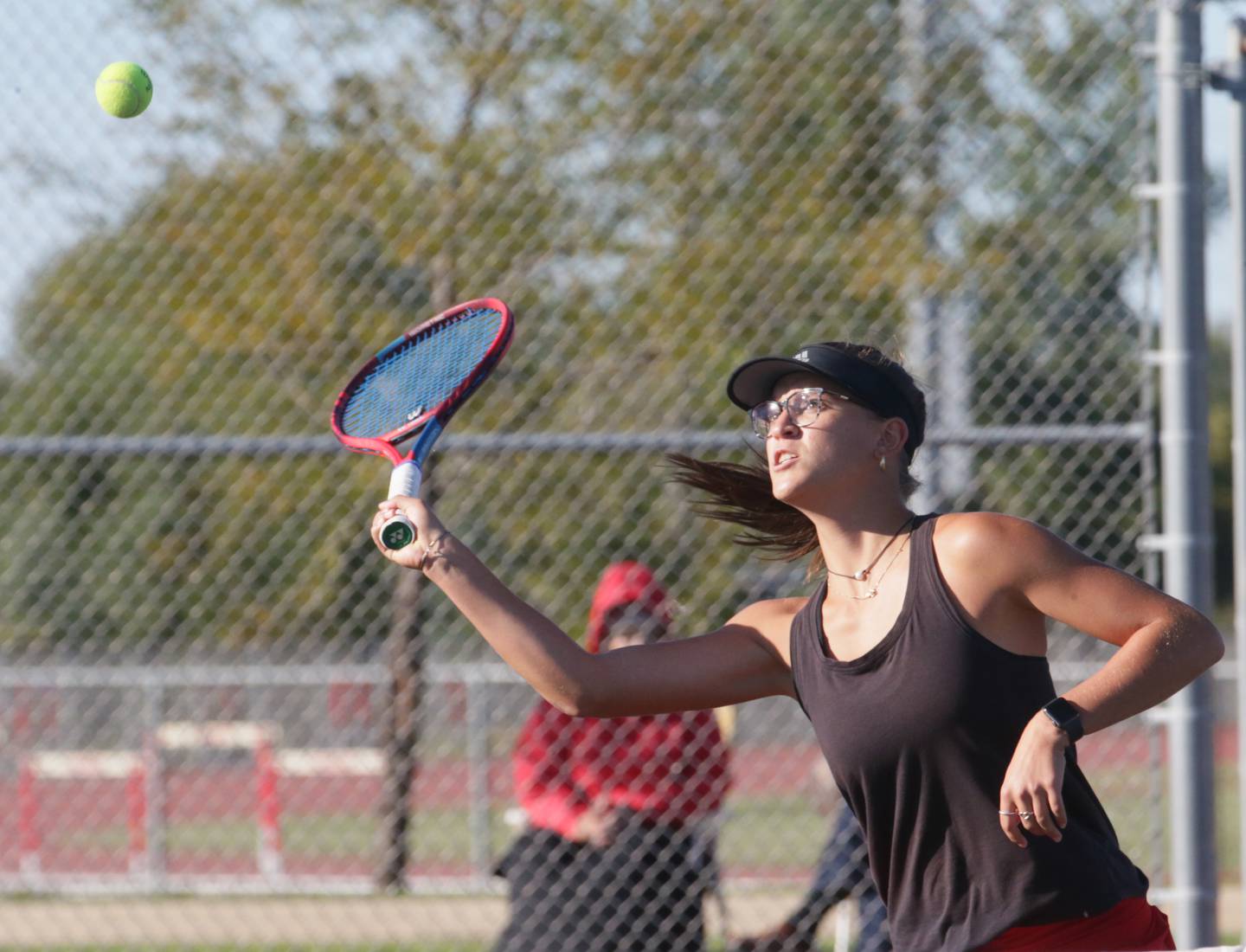 Ottawa coach Steve Johnson said he was looking forward to seeing the improvements Cushing had made from the summer matchup with Miller and was encouraged with what he saw.
"The match at No. 1 singles was what I really wanted to see today. I didn't want to see a loss, obviously, but I did want to see where Emma was at," Johnson said, adding Cushing has been working on a new grip. "She had played Carlie in the summer, and today was a tremendous improvement from that match. Emma is doing so many things better than early in the season, things we've talked about and practiced, but I really saw them today against a player that is probably the top seed in our conference and sectional tournaments.
"I feel Emma's match today was a huge positive for her despite the final outcome. I thought she played very well."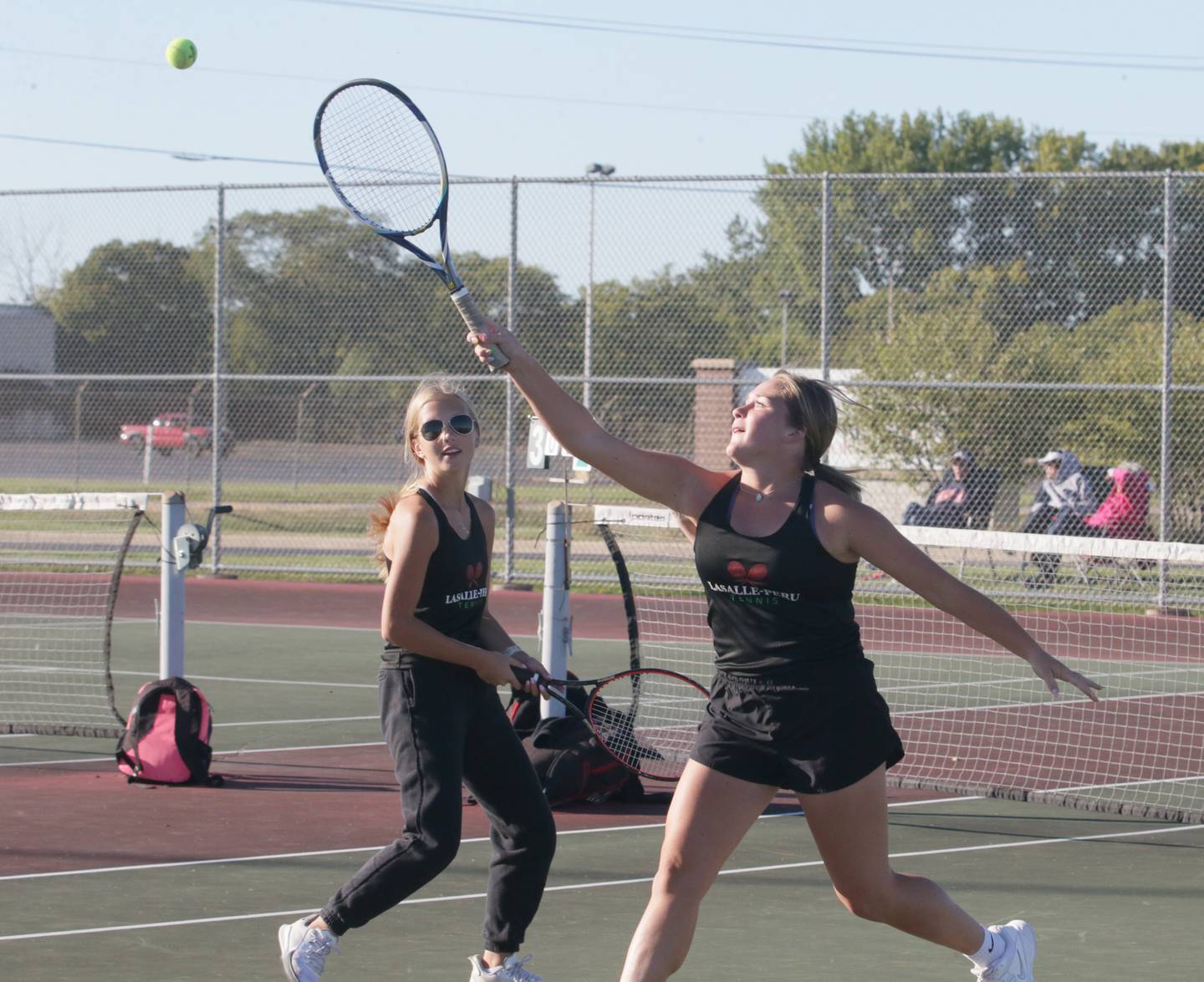 At No. 2 singles, the Pirates' Layne Krug defeated the Cavs' Kylee Halm 6-1, 6-1.
Also in doubles, the No. 2 Ottawa team of Isabel Heimsoth and Emma Walker battled to a 6-2, 5-7, 7-5 win over L-P's Izzy Pohar and Kaylie Reese, while the Pirates' No. 3 duo of Mika Moreland and Makenzie Eichelkraut topped the Cavs' Elena Leone and Bri Keith 6-3, 6-1.
Next up, Ottawa is at the Rolling Meadows Invitational on Saturday. L-P will be at the Purple-Gold Invitational at Bloomington High School on Friday and Saturday.