There has been a constant over the past four years when it comes to the girls athletic programs at Newark High School.
Whether it be volleyball, basketball, softball or track and field, those Norsemen squads have produced hundreds of victories and lifted many championship trophies and plaques.
Another mainstay on those teams would be recent graduate KJ Friestad. She says being a manager her freshman year for the volleyball team that went 40-2 and claimed the Class 1A state title taught her many lessons she's tried to use throughout her career.
"It has been an awesome four years playing for Newark High School," said Friestad, who will continue her athletic career in volleyball and track next year at Joliet Junior College. "I've been truly blessed to be on some really great teams with even greater teammates.
"Freshman year I went down with the volleyball team to the state finals and saw how those seniors handled everything that came with being there. They were all great teammates to each other, and over my four years in sports I've tried to be the best teammate I could be as well."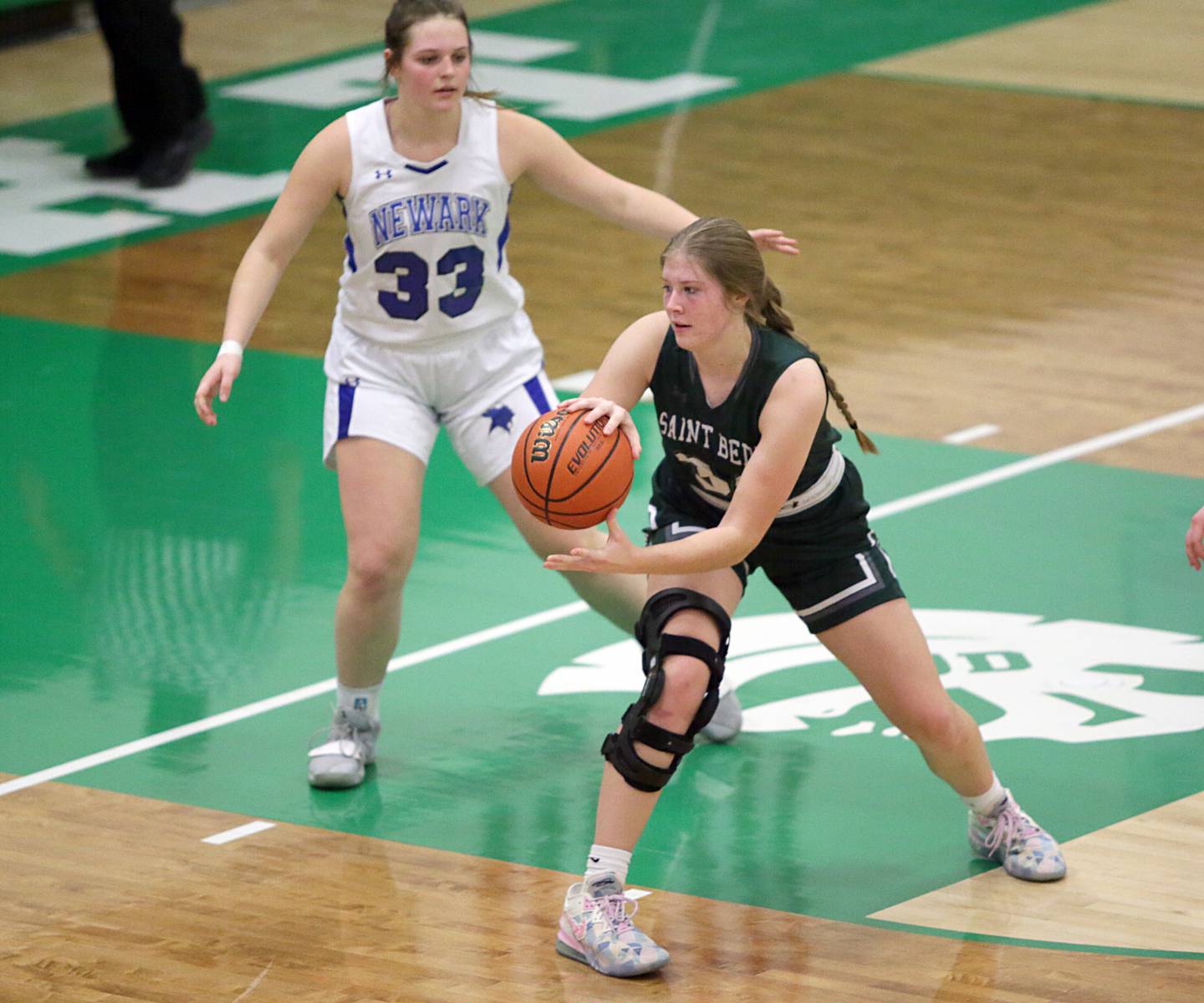 Friestad has been a main contributor for all four Norsemen programs in her prep career. Those teams have compiled a 244-43-1 record, including 86-21-1 this past school year. Individually, Friestad qualified for this year's Class 1A Girls Track and Field State Meet with a sectional title in the shot put and a runner-up finish in the discus. She also advanced to Charleston in the shot put as a junior.
"You're right in the fact that she has had some really good senior leaders to learn from, but she has also taken on that role," Newark softball coach Tim Schofield said. "KJ is one of the hardest working kids we've had, and she's very knowledgeable about whatever sports she's playing. I think when you have a kid like that, who is also surrounded by some pretty good players, that's a very good combination.
"She's been a tremendous leader for the softball team, and I know also for the other teams she plays on. She's someone that all the athletic programs are really going to miss next year."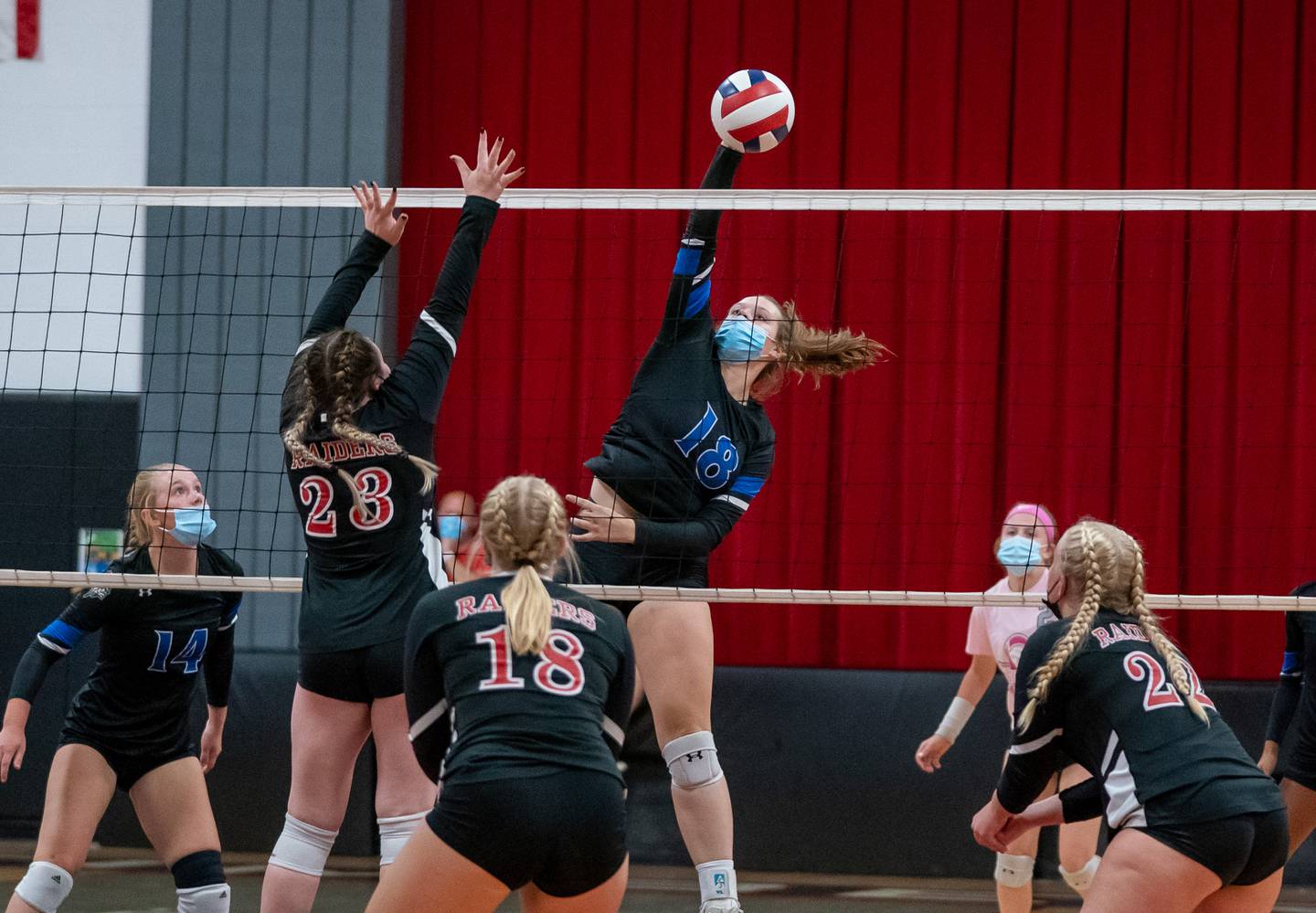 The trophy case at Newark contains plaques and trophies from seven regional, three sectional, two supersectional, eight Little Ten Conference regular-season and six LTC Tournament championships that Friestad helped earn. She also was part of a state championship in volleyball as a sophomore, and last week was part of the Norsemen squad that finished fourth at the Class 1A Softball State Finals in Peoria.
She was named twice to the All-LTC team in volleyball and also after this past season in basketball.
"Maybe not so much my sophomore year, but the last two years as a junior and senior, I've tried to set a good example for everyone on and off the court or field," Friestad said. "Ending my senior year playing in the state finals in softball was a great way to finish my high school athletic career. We didn't get the result we wanted, but it is so awesome that we were there."
Friestad said she had thoughts of giving up the bat and glove for more time with the shot and discus this past spring after last season. But obviously, with the fantastic season and finish the softball squad had, she's glad she decided to stick with it.
"To be honest, after last softball season I wasn't sure I was going to play again, and maybe [I would] focus on track," Friestad said. "But this has been my favorite year of softball, not just because of the wins and making to state, but because the girls on this team are so special to me. I play with many of them in other sports, and maybe it was because I knew this was my last high school sport I would play, but this spring was so great. We weren't close at the start of the season, but as the season went on we became closer and closer.
"This was a true team, and I'm so, so glad I was a part of it. We had a great season."