NORMAL - After Friday's opening round of the IHSA Class 2A Boys Golf State Tournament at Weibring Golf Club in Normal, Ottawa was sitting in fourth place after carding a 301 and looking to gain ground.
However, Saturday's second round didn't quite go as planned for the Pirates, and they finished with a team score of 633 to finish eighth. But despite the placement, Ottawa coach Keith Budzowski said he couldn't be happier with how his team played.
"It's been weeks of butterflies," said Budzowski, the program reaching state for the first time since 2012. "We had a very tough sectional to advance from, and that came down to the last couple of holes, but we got out of there. Then on Friday here we finish up in fourth with a 301 and were hoping to have another day like that today. The guys have played some amazing golf all season, especially the past couple weeks, but I think today everything finally caught up with them.
"There may be some disappointment among them in both how they played individually and how we finished as a team, but I couldn't be happier with the efforts from all six guys. We had the goal from the beginning of the season to make it here, and they did that. They all now had a taste of the state tournament, they know now what it's going to take, and hopefully this is something that becomes a yearly event for us to participate in."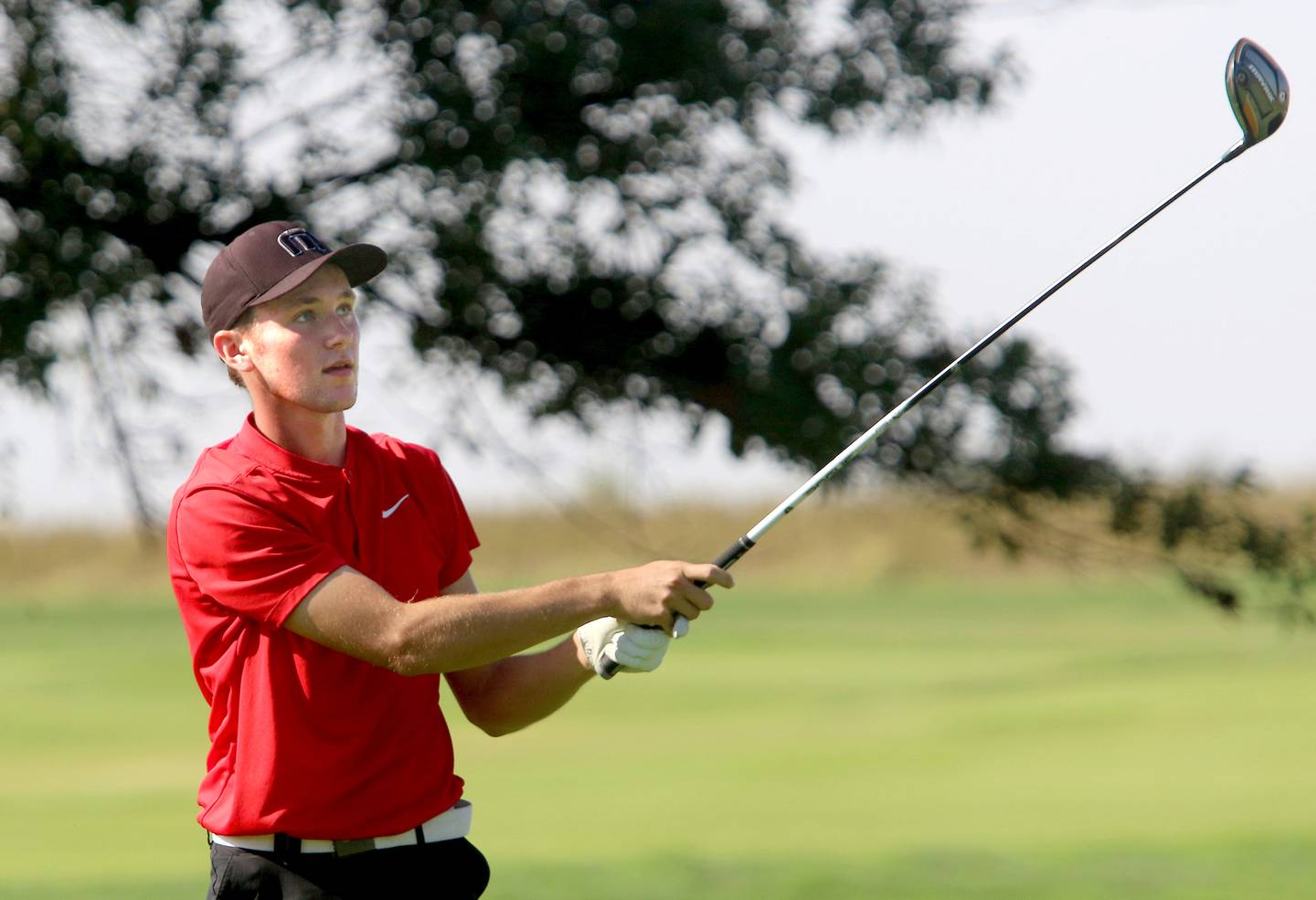 St. Ignatius College Prep won the title with a 585, followed by runner-up Benton (594), Wheaton Academy (603), Lemont (612) and Crystal Lake Central (614). Benton junior Cy Norman captured the individual champion two-day, 8-under 134, five shots better than runner-up Brady Kaufmann of Jacksonville and third-place Sam Dykema of Wheaton Academy.
Pirates sophomore Drake Kaufman shot a 75 on Saturday and finished 11th individually with a 146, just two shots away from a medal.
"I hit the ball well both days, and made just enough putts to stay even on Friday," said Kaufman, who was even par after the opening round. "I had a couple of holes today where I just didn't take advantage of short putts or hitting from good spots. I had a really good hole on a par-5 where I had about a 190-yard shot into the wind, put a low 5-iron to within 10 feet and sank the putt.
"I had a number of really good holes over the two days, and I'm happy with how I played. This was a great experience, and with the younger guys we have on the team I'm hoping it's the start of something special.
"Our goal from the start of the season was to get here. Now we just need continue to work hard and build off of this."
Ottawa also received counting scores from senior Drake Stoudt (156, 52nd), junior Jonathan Cooper (160, 70th) and freshman Seth Cooper (179, 85th), while freshman Chandler Creedon had a 186 and sophomore Alex Billings a 187.
"This was our goal, to make it to state," said Jonathan Cooper. "We played so well on Friday, and today we were just a little off, but that happens. To be completely honest, I don't feel I played very well either day. I putted better today than on Friday, but I hit the ball terribly. I just never was able to get into a groove and just couldn't seem to put either back-to-back good shots or back-to-back good holes together.
"This was a great experience, and it was so fun. I think we all are going to work even harder in the offseason to make it back here next fall. While we were happy to be here, I think we all want to get back and finish better."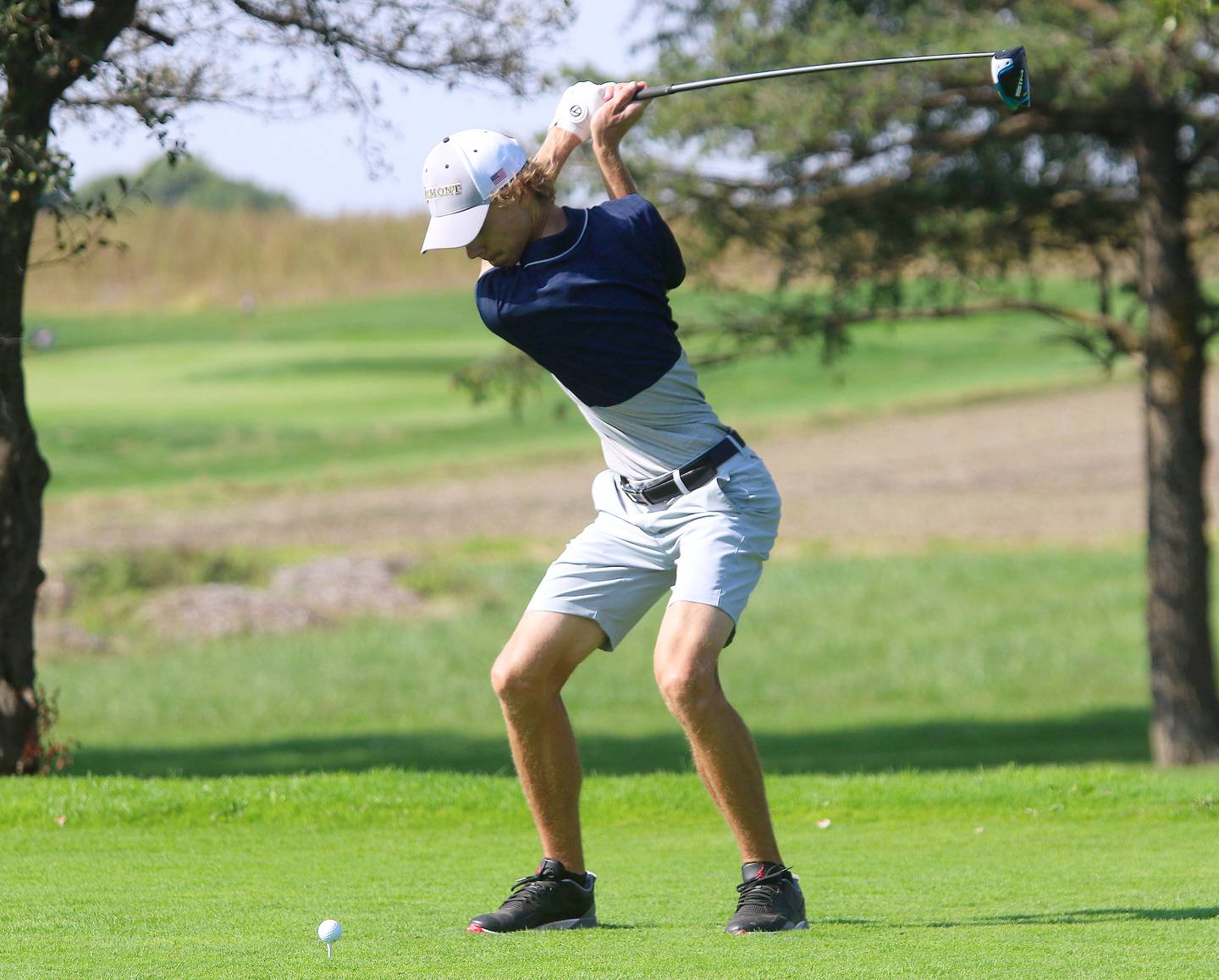 Lemont senior Paulius Malcius, who placed fifth as a sophomore, shot 74 on Saturday and led his team with a 148, good for 19th-place, while other counting scores came from Eddie Scott (155), Ryan Tracy (155) and Daniel Stood (157).
"I accept my round today, although it wasn't the greatest," said Malcius. "My chips around the green were atrocious, and that was the biggest thing. It's golf, and you can't change anything after you hit it. I just was hoping for a better score today. While I'm a little disappointed, I was really happy with how I drove the ball, it was amazing.
"This year was the first year for me playing as a team, and it was fantastic. It was an awesome week and an awesome time playing and sharing this experience with my teammates. They all played well, and that's all you can do when you get here."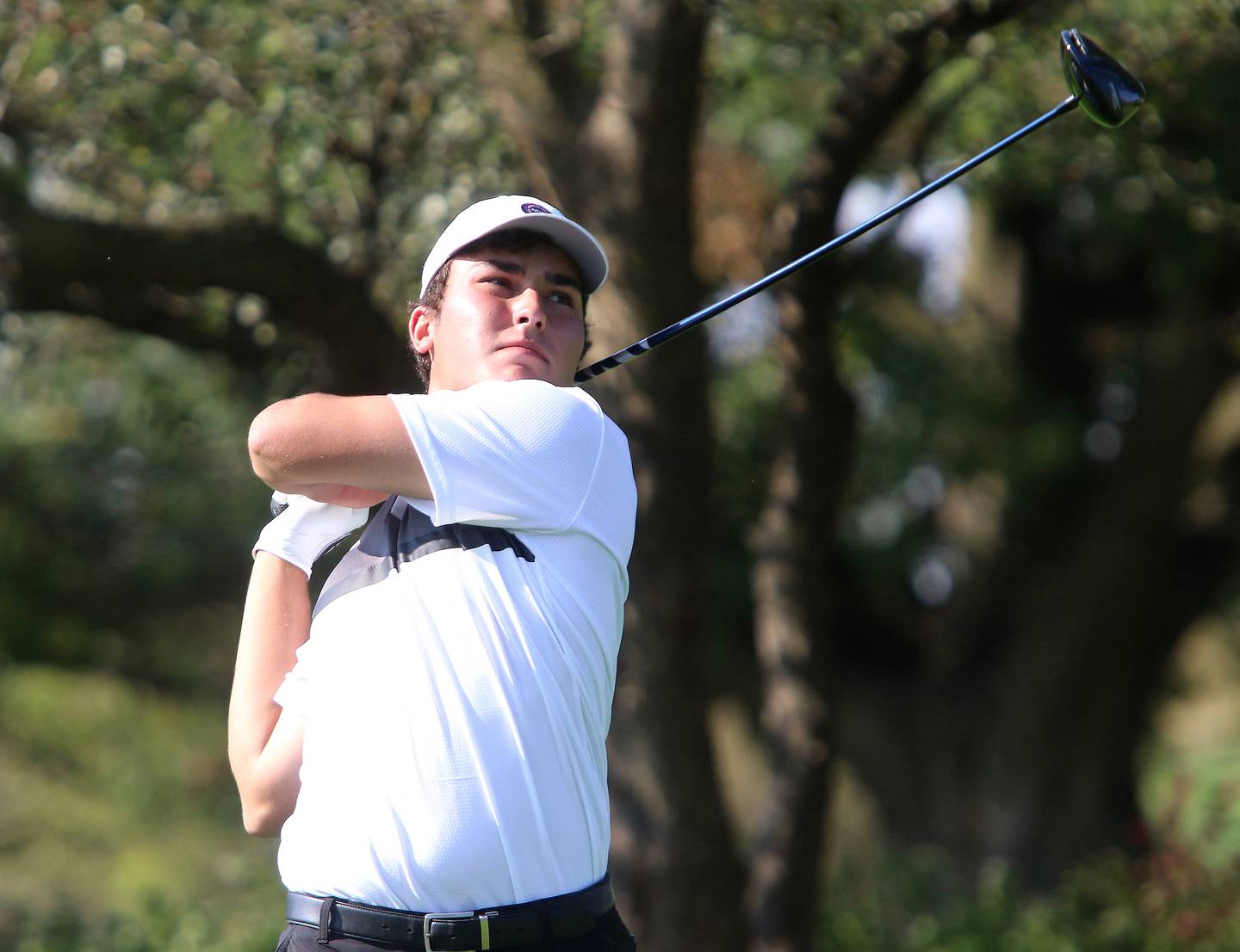 Crystal Lake Central senior Eric Klutke, who placed ninth in 3A as a sophomore, paced his squad with a 75 on Saturday and a two-day score of 147 to finish 17th. The Tigers' Bayden Hubacher (152), Christian Wakeford (154) and Ethan Bass (161) rounded out the counting scores.
"I struggled both days, to be honest," said Klutke. "I just couldn't seem to get any putts on line, and my iron shots weren't as good as I would have liked. Overall, I'm not too mad with how I played, I just would have liked to have played a little better.
"It was nice to be able to end my career down here at state, and having the team advance here as well was a plus for sure."
CLC coach Matt LePage said the two rounds at state were the best his kids have played all season.
"I'm super proud of this group," said LePage. "We shot our best round of the season on Friday (305) and followed that up with a 309 today, which is below our season average. I almost feel like we played even better than our potential, and to do that in the state finals is something special.
"Our fourth player, Ethan Bass, a senior who averages 89, shot an 81 and 80 and is the only reason we were playing again (as a team) today was because of what he did on Friday. Our big three with Eric, Christian and Bayden, they all played well both days, but we just didn't finish (putts) like we did in the opening round.
"We think this is the second-best finish in school history, so that's something they can be proud of."
Kaneland senior Joshua Pehl, who played on the Knights' teams that advanced when he was a freshman and sophomore, fired a 2-over 73 on Saturday and placed 16th individually with a 147, while 12th-grade classmate Cody Ganzon finished 36th with a 154.
"I was good at the start on Friday and then struggled a bit towards the end, but today I feel I played very well," said Pehl. "I was 3-under through eight holes (today) and could have easily been five or six. I struck the ball consistently better than I can ever remember today. I had a tough hole on No. 9 and gave a couple strokes back, but had a solid back-nine expect for the fact I couldn't buy a putt.
"I gave it all I had and left it all out there the last two days. It was just nice to play some really good golf to finish out my high school career."