Anywhere you find a wrestling mat, chances are that Seneca's Owen Feiner will be competing on it soon, if he's not already on it right now.
Since he first tried competitive wrestling in fifth grade, Feiner has dedicated himself to the sport and has tirelessly devoted himself to making himself the best wrestler he can be ... and it showed in his performance this year.
"He's committed the year 'round because he loves the sport more than anyone in our program. He is always doing something extra, doing all he can to improve himself."

—  Seneca wrestling coach Todd Yegge on Owen Feiner
From the opener to the Illinois Wrestling Coaches and Officials Association state meet in which he placed fifth in the 126-pound class, the Fighting Irish star compiled a 40-6 record and stands with a 106-35 mark over his three years in the program.
And he still has a year to go.
But that 40-win mark is why, as far as this area goes in the 2021 season, he is the best there is and deserving of The Times High School Wrestler of the Year honor.
"It was pretty good," the quiet Feiner said of his season. "I was able to place at state, which was one of my goals. Coming in, I really wanted to get to 100 wins this season, too, and I got that at the regional. … What it means to me is that hard work is paying off.
"It shows progress. That's what I want."
The public is just finding out what his teammates have known for three years, having voted him winner of the program's Most Dedicated Award for all three of his seasons at Seneca. That's especially significant this year, when the entire Irish lineup finished the season with winning records and the team had a streak of 32 consecutive dual wins on their way to a 33-2 mark.
"Of course, we had plenty of bright spots this season," Irish coach Todd Yegge said, "but Owen was one we could always count on to get a win whenever we needed it, even when we had him move up a weight class. From 126 to 138, he was successful wherever I put him.
"He's committed the year 'round because he loves the sport more than anyone in our program. He is always doing something extra, doing all he can to improve himself. I'm very proud of his progress in the program."
That progress has come from running and through pure repetition on the mat, whenever and wherever he can find it. If it's not with 138-pound practice partner Asher Hamby during the season at Seneca, it's during the offseason with the NWO club run out of Sheridan by the legendary Martinez family from the Fox Valley area. That team has taken him to events all around the Midwest and as far away as South Carolina to compete.
If fact, Feiner is going to be taking part in an Iron Sharpens Iron camp next week in Iowa.
That dedication paid off in Feiner's first year with the Irish when he posted a 29-18 record at 132 pounds, placing third in the Class 1A Seneca Regional to earn a trip to the Pontiac Sectional. There, he won three matches but narrowly missed advancing to state.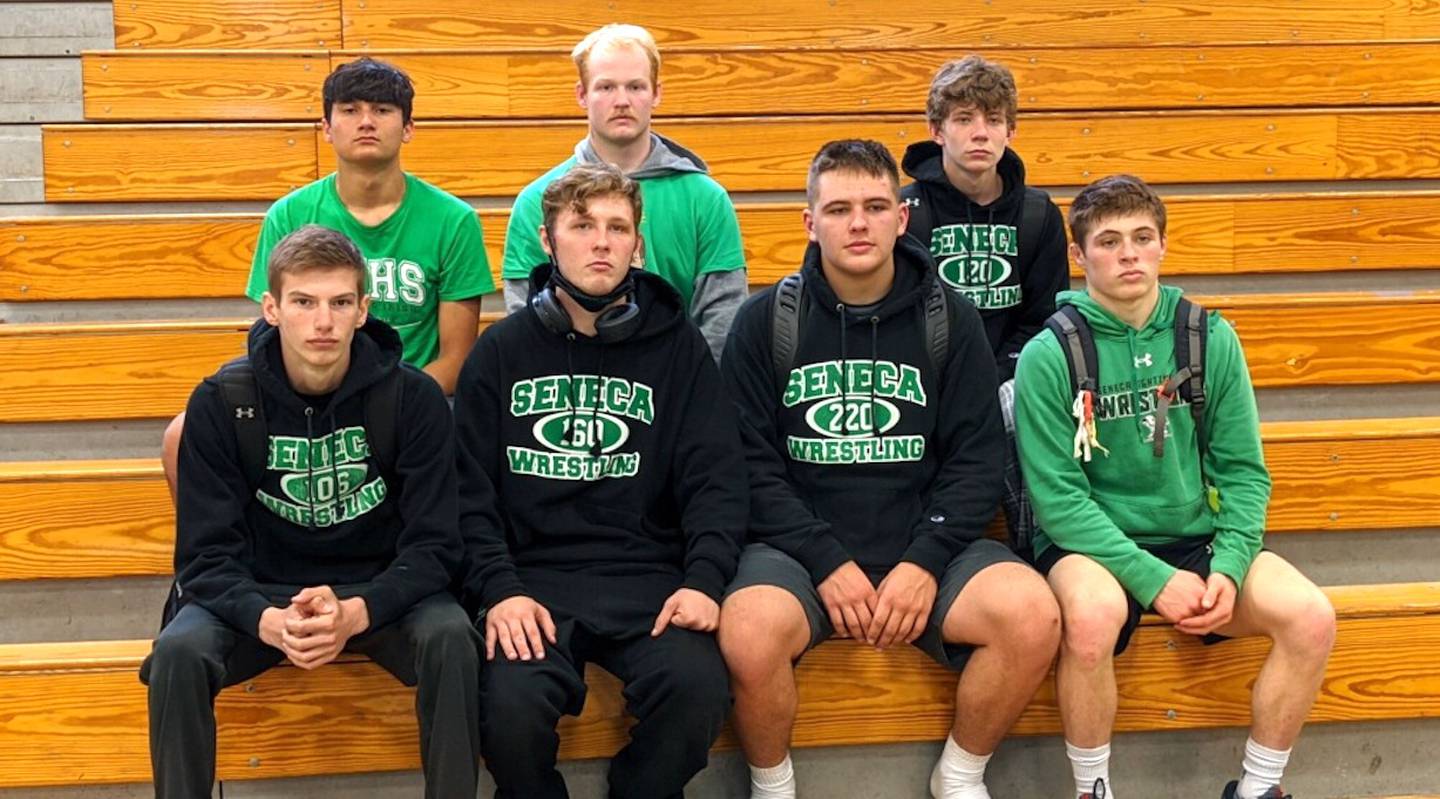 As a sophomore in 2020, he improved to a mark of 37-11 in the 126-pound class, placing second at the Plano Regional after a narrow 6-3 loss to rival Evan Reilly of Sandwich. Still, he made the Oregon Sectional, where he won his opening match but dropped the next two.
That was only two weeks before the pandemic hit and put wrestling on hold until April of this year. However, when the sport did resume, Feiner and the Irish hit the ground running.
A perfect example of Feiner's determination came in his match against Sandwich's Reilly at the IWCOA state meet. The two faced off twice last year, with Reilly the victor both times, but they hadn't wrestled each other this year until the state finals.
Yegge said Reilly got out to a big lead, but Feiner kept battling his way back a point or two at a time until he finally came away with a 13-7 victory.
That was what Feiner called the highlight of his season.
"He's a goer," Yegge said. "He's got that Iowa Hawkeye style where he gets in your face and keeps grinding and grinding, wrestling hard, wearing guys down until eventually they break down and make a mistake. Not that he doesn't have technique – he has all the tools – but he's always in shape and always ready to wrestle a full six minutes."
Feiner said, "I'm probably a smarter wrestler technically now. That comes from practicing every day and wrestling whenever I can, learning whatever I can I each match. … I can still improve by probably going harder more often, to be more intense. If I can do that, keep working hard, I could have a better year next year."
Even a better mark will leave him short of the school record for wins, 164 by his role model, Sage Friese, but it could move him past Jackson Beene into second place by midseason. His other goals for his senior year are to place higher than fifth at state, and it suits him just fine if the rest of the Irish come along for the ride.
"Having the kind of success the team had this year makes you want to be a part of it and win your match, too," Feiner said. "To be second to Sage shows that maybe I worked a little harder than some others, but maybe it shows others what hard work can do."