When you order a Polancic tenderloin, you expect that to be the largest sandwich. The Polancic was indeed large at the Broadway Pub in Streator, exceeding its bun, but the garlic chicken sandwich almost overtook its plate.
My dinner companion was wowed at its size. The house-marinated chicken breast ($12) topped with bacon, lettuce and tomato also provided an awesome garlic flavor – but not too overpowering. My fellow diner opted for the tater tots as her side, and they were prepared to perfection and gobbled up quickly by the two of us.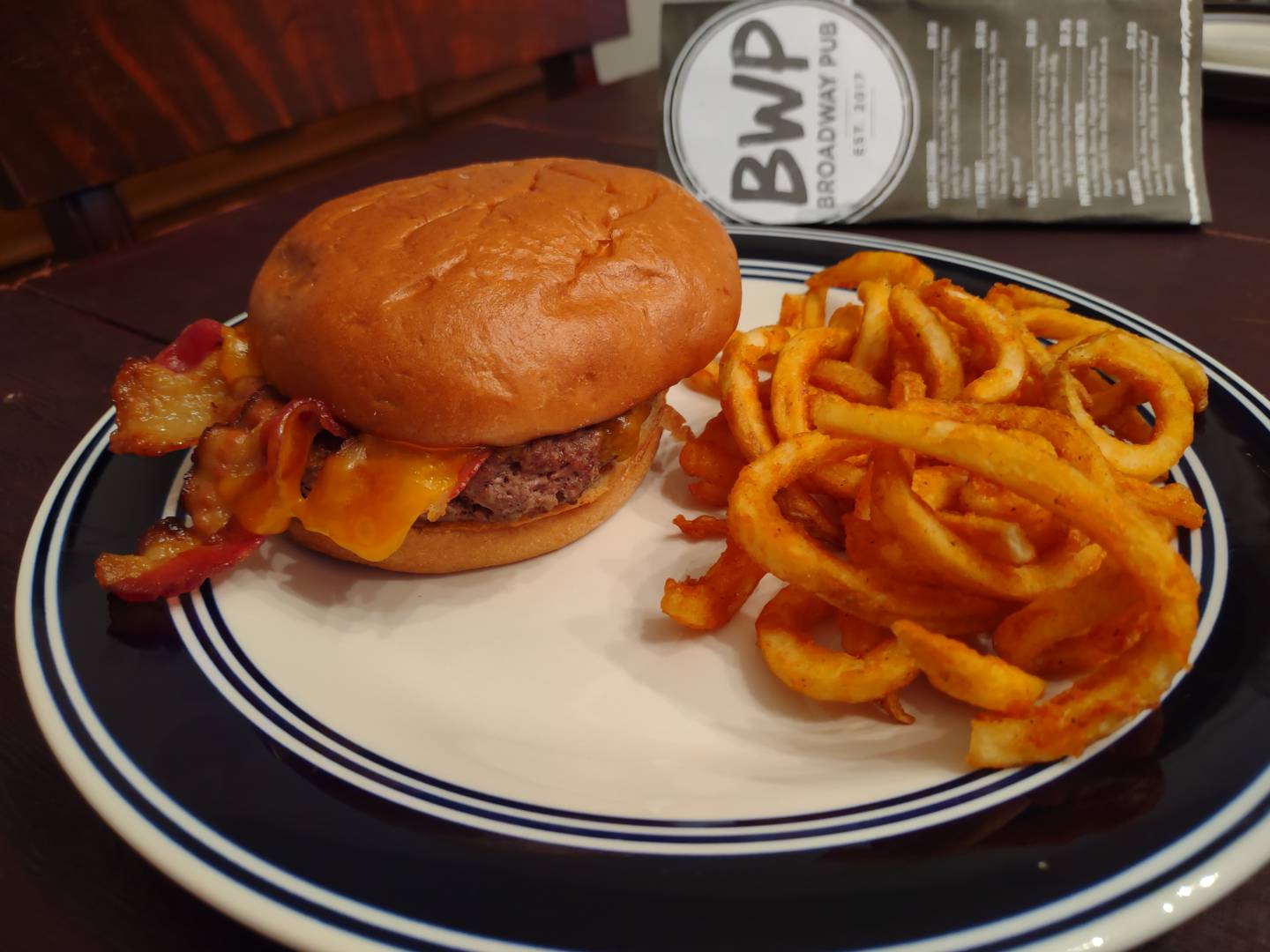 What my Broadway burger ($9) lacked in size to her garlic chicken sandwich, it made up for in flavor. The 6-ounce patty was topped with my choice of cheese and toppings. I added bacon for $2. The curly fries were an excellent, tasty addition.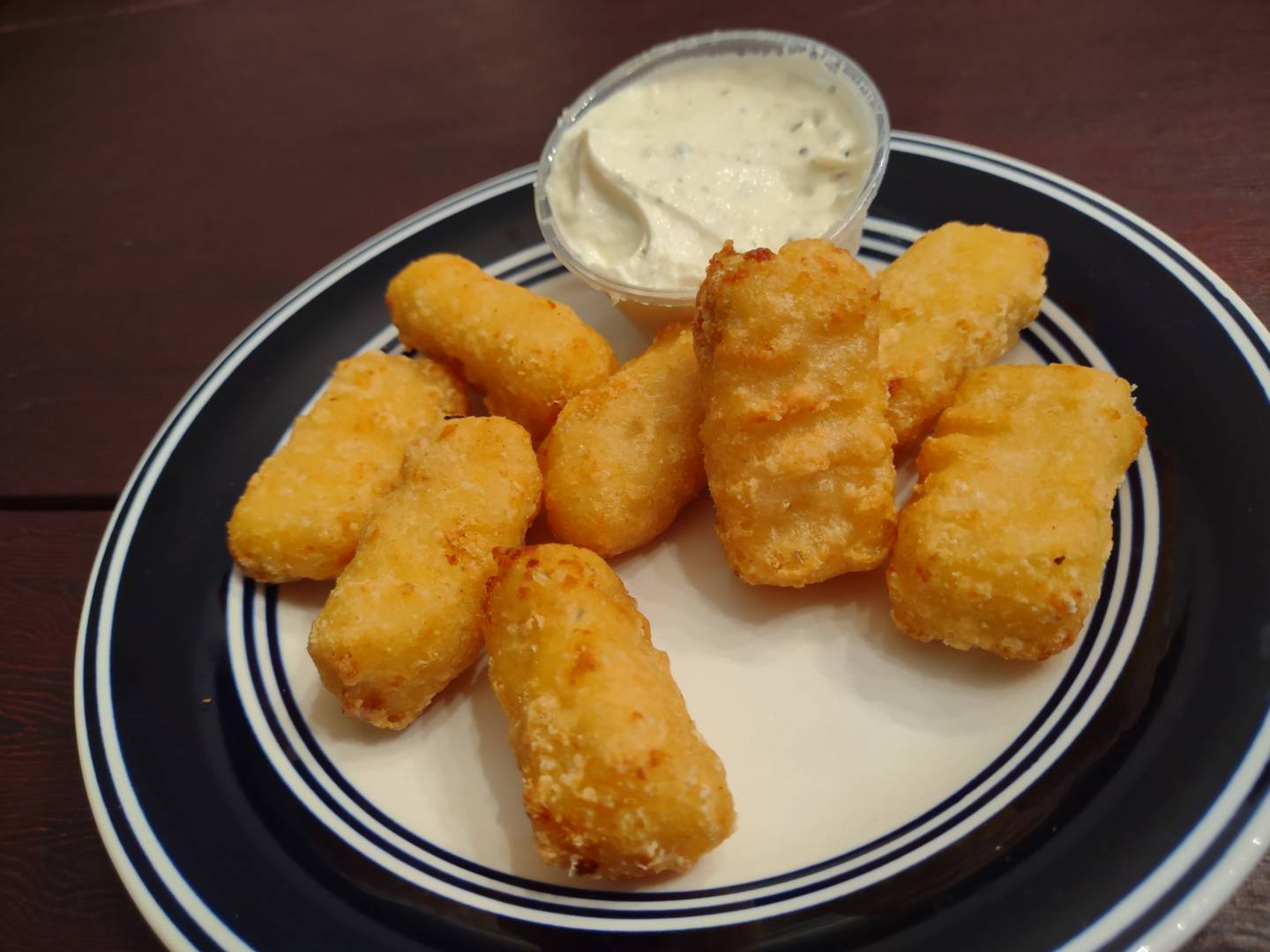 Though our meals were plenty to fill us, we couldn't resist the pepper Jack cheese bites ($6). Served with ranch for dipping, the pepper Jack bites have a little more kick and a lot more macaroni-and-cheesy flavor on the inside than a mozzarella cheese stick.
The Broadway menu features plenty of appetizers: breaded cauliflower, white cheddar and garlic cheese curds, fried pickles, onion rings, mini corn dogs, pretzel sticks and loaded wedges, with the option of choosing three for $15. The pub also offers a fry board with shoestring, waffle, wedges, curly fries and tots, which I'd recommend, especially if you aren't pairing them with a sandwich, because both the curly fries and tots were great additions to our meals.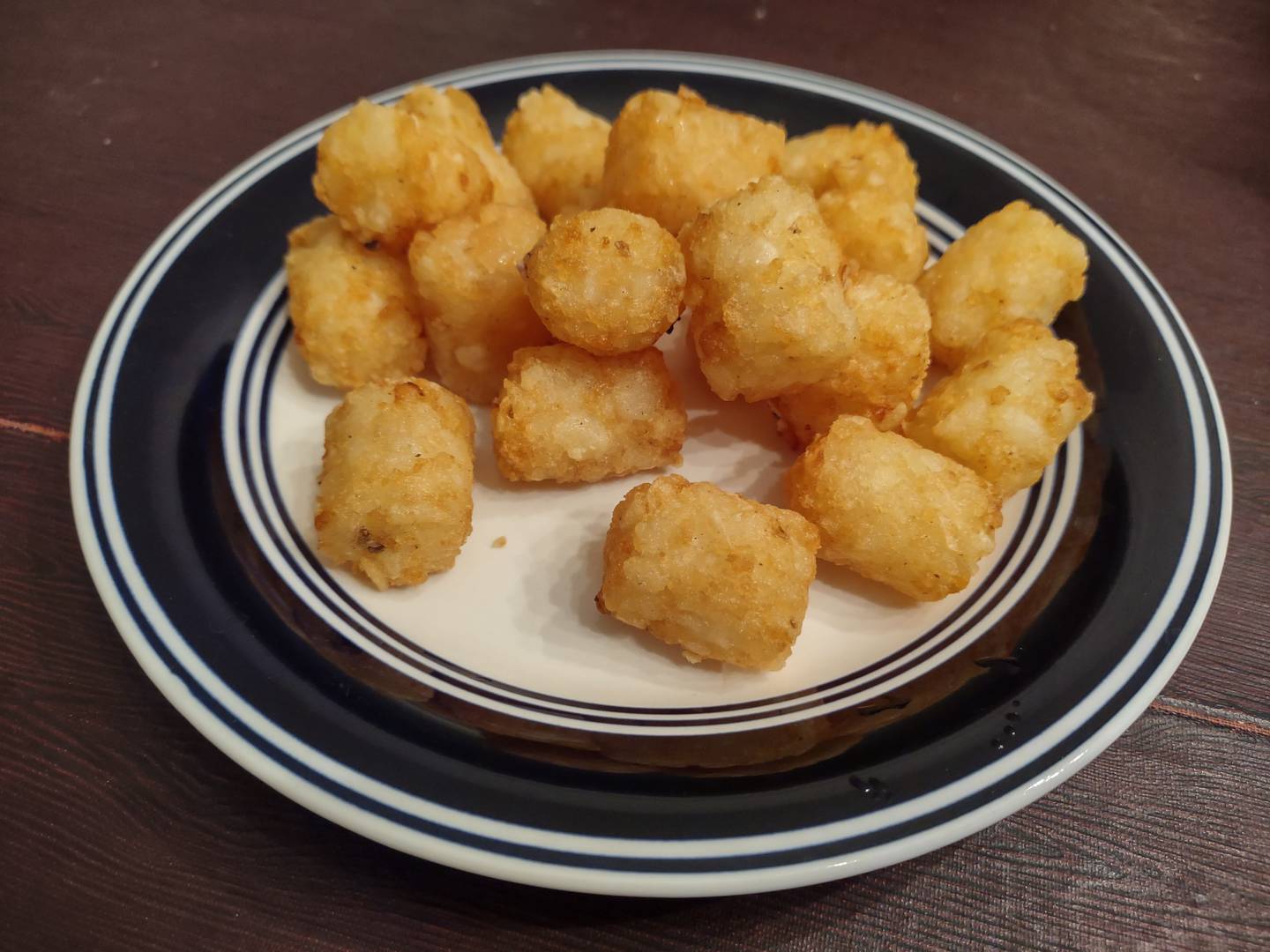 The restaurant's menu also has chili, a soup of the day, chicken strips, popcorn chicken and salads. Along with the Polancic, the sandwiches include a hot ham and Swiss, Italian beef, Italian sweet sub, wraps and a shrimp po' boy, among others.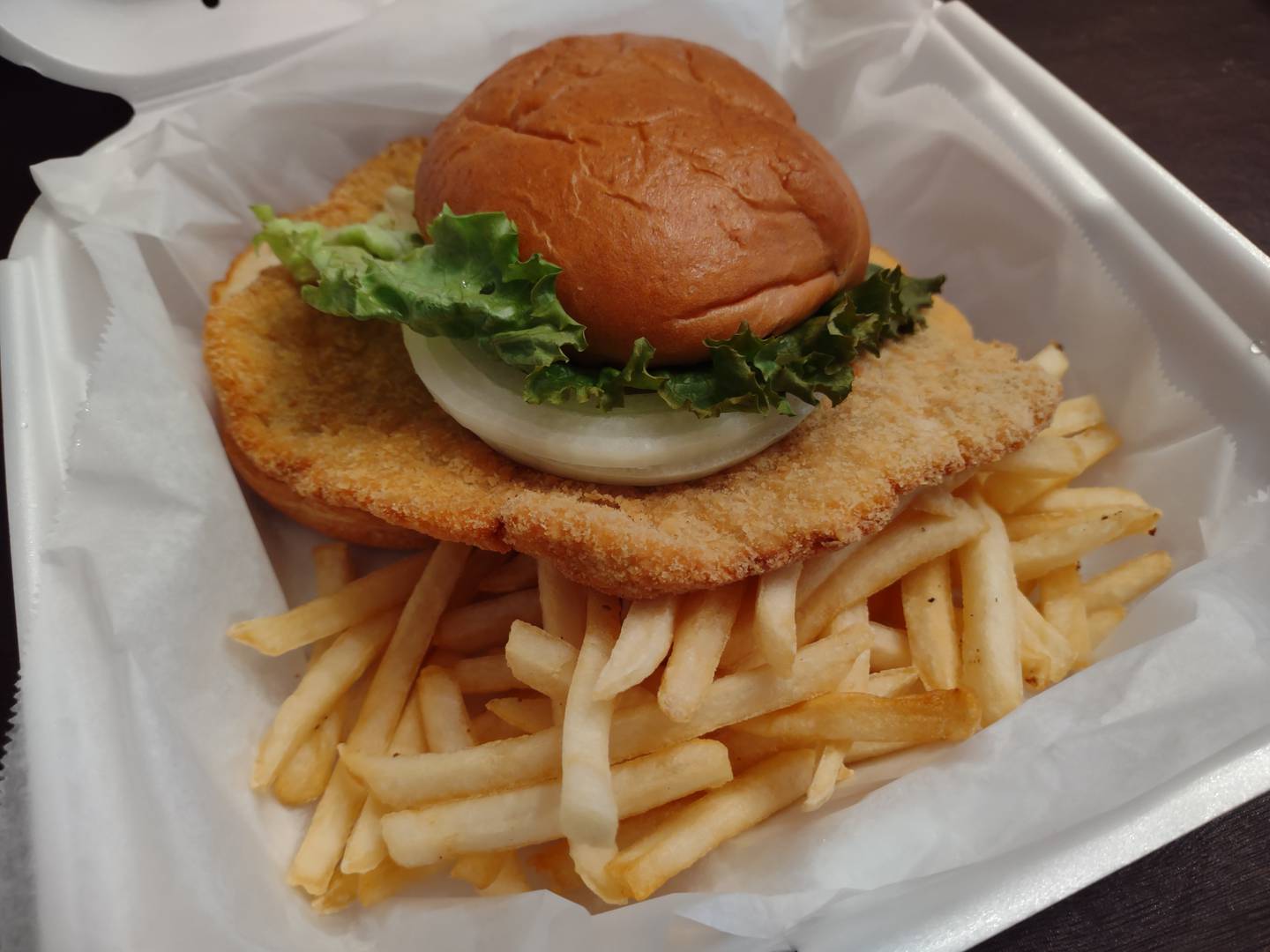 There also are some creative burgers on the menu: from the curd burglar (a burger with bacon, white cheddar cheese curds and garlic mustard aioli on a pretzel roll) to the Chicago (a burger with bacon, Italian beef, mozzarella, hot giardiniera and au jus), and several more (PB&J, Pepper Jack Mac Attack and Velveeta burgers, to name a few).
The Broadway Pub is a neighborhood tavern, but family-friendly. There are TVs with games, beer and a dining area. It makes a good stop for dinner before or after Streator High School sporting events, because it is located across the street at the corner of Adams and Broadway from the tennis courts, and a walk away from any of the high school's other sports fields. The restaurant offers carryout, which is what we did.
The menu takes bar-and-grill food to the next level, especially with its creative burgers.
One bit of advice: judging by the size of that chicken sandwich, come hungry.
• The Mystery Diner is an employee at Shaw Media. The diner's identity is not revealed to restaurant staff when ordering or picking up the food. The Mystery Diner visits a different restaurant and then reports on the experience. If the Mystery Diner cannot recommend the establishment, we will not publish a story.
IF YOU GO
WHAT: Broadway Pub
WHERE: 501 N. Adams St., Streator
PHONE: 815-673-4818
INFO: www.facebook.com/BroadwayPub2017